Not in the sense that there is a lot of everything, but in the fact that these things are practically invisible. So designers conceived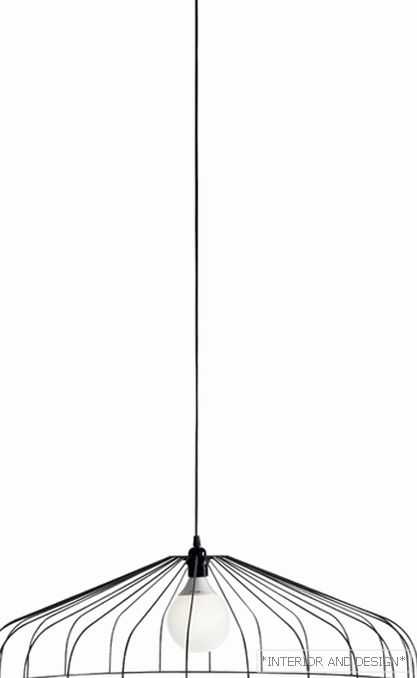 Passing the gallery
Magazine: Nha (197) 2014
Not in the sense that there is a lot of everything, but in the fact that these things are practically invisible. So designers conceived
The world is changing, the borders are becoming more transparent. Europe has long been (and not only on paper) a single space. Globalization, interpenetration, bringing to a common denominator, are ordinary phenomena. The same — and in the interiors: some rooms are absorbed by others, the room loses a specific purpose and performs several functions, in fashion — open spaces and free planning.
Industrial designers did not stand aside. On the topic of the day, they came up with dozens of items, of which only a skeleton remained. Shelves, lamps, chairs, everything (from shower cabins to the clock face) is only a thin rack bases. In the case of a clock, it is enough to fix the same thin hands, with lamps — mini– or micro-LEDs. Such opportunities are opening up! Here, for example, Irish scientists recently invented the LED with a power reserve of 80 years, and only 15 microns wide. Invisible things look light, airy (even if made of glass and steel).
They do not clutter the space, are indispensable in the interiors of lofts and will look good against the background of concrete walls and surfaces of raw metal.
They are a kind of reflection of our achievements. Indeed, it is only thanks to modern technologies that such an ultrathin and at the same time durable and functional subject can be made. Still, not one laziness, but also the eternal desire to surpass themselves — the engine of progress.
Read the full text in paper or electronic version of the journal.