Emiliano Salcci and Britt Moran, Dimore Studio, constantly delight their fans. They showed us inspiring scenography in new colors and with a new selection of objects in February 2018, in the interiors of their Milan gallery apartment on via Solferino.
By theme: Dimore Studio: home in Lugano
The main horse of the "Dimor" is the ability to combine. They feel fine rhymes and color, never wrong in the balance.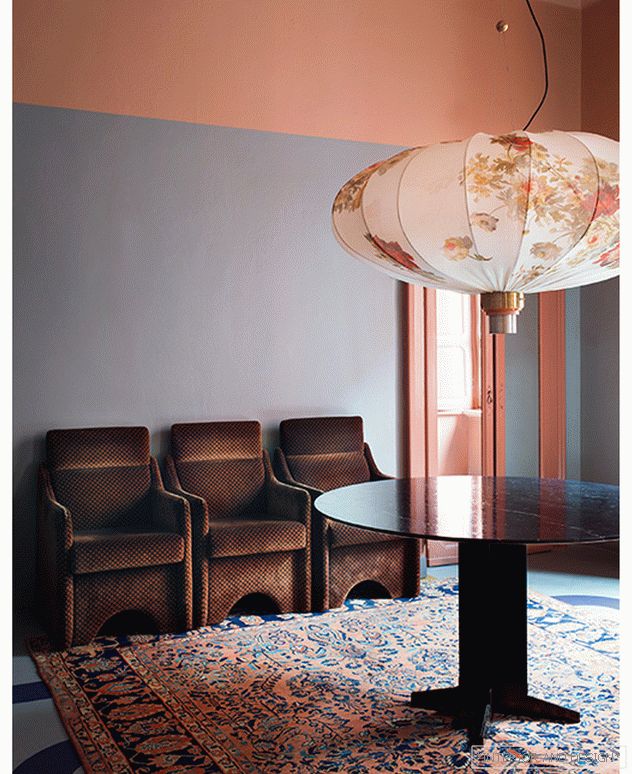 Table, Diesel. I. Gardella, 1950. Krsela L. K. Domioni (1970's). Лампада 108, колл. Progetto non finito, diz. Dimore Studio, 2017.
Elegance and contrasts are key to their concepts. Salchi and Moran are looking for stories with a mood, while remaining authentic Passeists. Their favorite period is mild modernism, Italian 40-50s, which they combine with more avant-garde things from the 70s.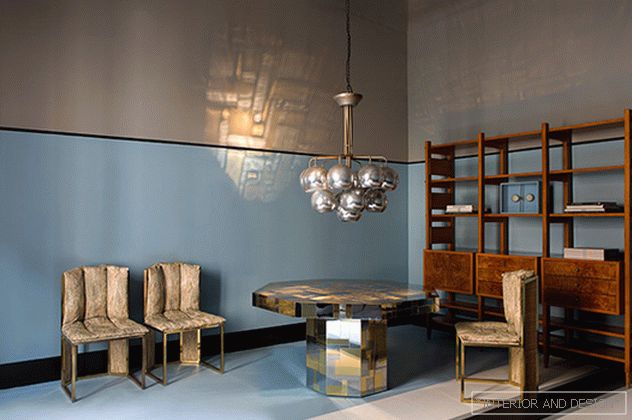 Chairs, diz. M. Sabo, 1970s, chandelier, diz. A. Mangirotti. 1960s Rack, diz. J. Ponty, 1950s.
Конечно, с опусами прошлого века — красивыми находками авторства Gino Sarfati и Osvaldo Borsani — они миксуют предметы своего собственного дизайна, из пополняющейся коллекции Progetto Non Finito.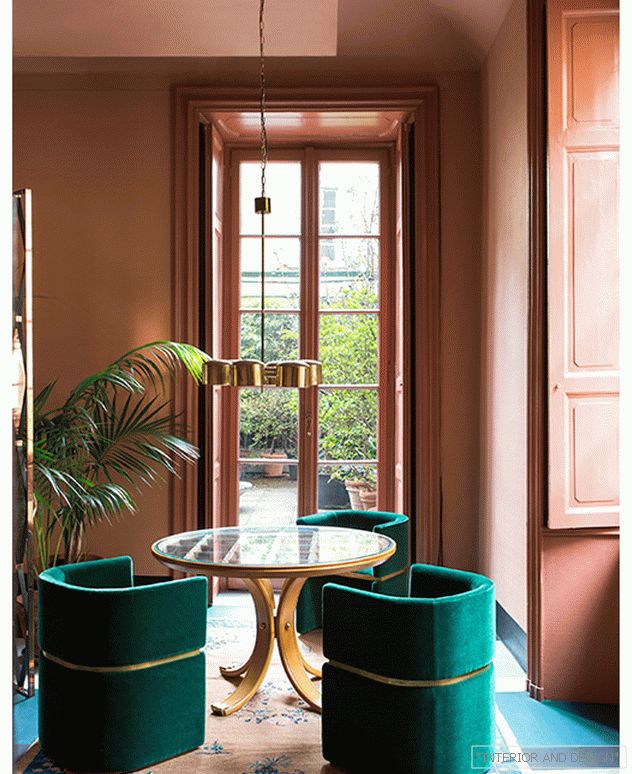 Table, diz. O. Borsani, 1940s A pair of Poltroncina 072 chairs, call. Progetto non finito, diz. Dimore Studio, 2014. Hanging lamp H. A. Jacobsson, 1960s.
"Vintage chic", as the experts call their style, is highly valued. "The Italians are happy, naturally, creative and talented in the mix," says Britt Moran, "I tried to learn from them. We admire the outstanding design of the mid-century. We are especially inspired by Joe Ponty. "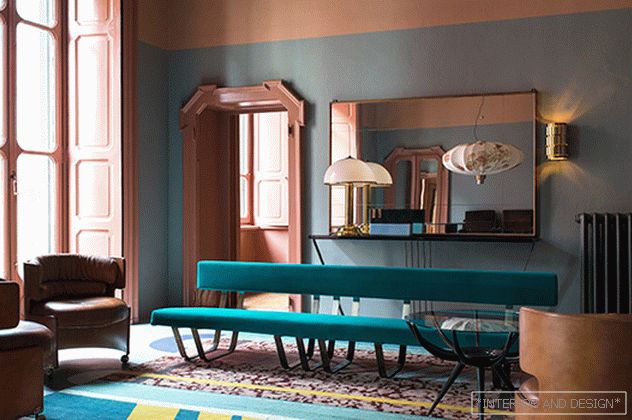 Банкетка Sofa 010, колл. Unfinished project, диз. Dimore Studio, 2006. Ковер Paralleli, диз. Dimore Studio, 2017. Golran
"We demand excellence in craftsmanship and attention to detail."
Three authors, things which are highly valued by "dimors".
Osvaldo Borsani (1911 –1985). Italian architect and industrial designer, Borsani stood at the origins of the factory Tecno. Initially, only Borsani things were produced under this brand, but later they were supplemented by collections of furniture from Vico Magistretti, Roberto Mango, Joe Ponty and others. Borsani graduated from Milan Polytech and was a member of the Milan Triennial of 1936 with the Casa Minima project, which earned him a silver medal.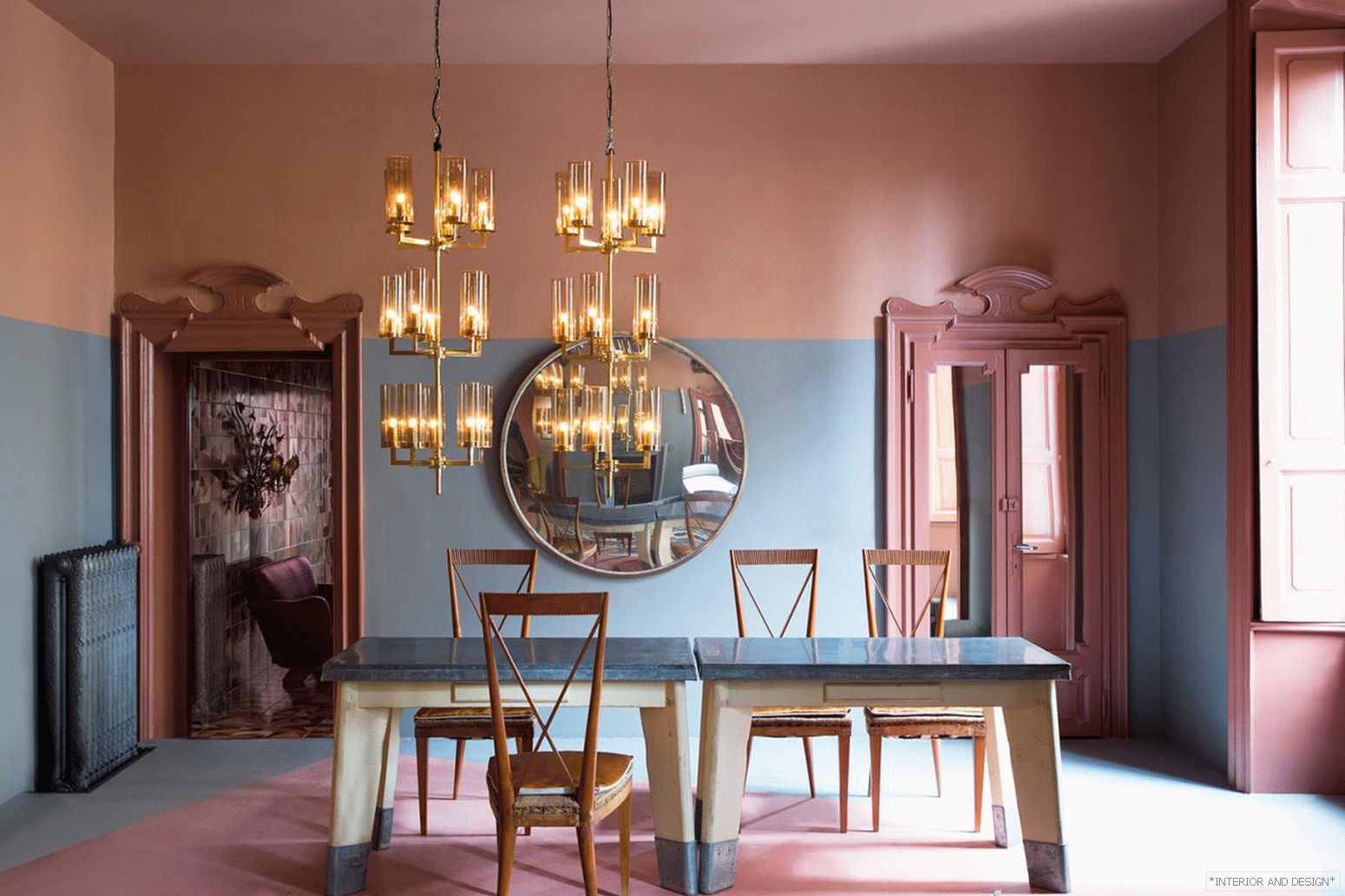 Paired tables and lamps, diz. H. A. Jacobsson, 1960s.
During the 1940s - early 50s, Osvaldo Borsani created a large amount of work: cabinets, racks, chairs and armchairs. Among the successes is the D70 sofa, 1954, which has about 20 combinations and a P40, 1955 chaise lounge. This adjustable chair is described as a "car seat". Tecno's early works are in the collections of leading museums in the world.
Kredentsa, diz. O. Borsani, 1941. Table lamp, diz. Joe Ponty, 1940s. A pair of chairs, diz O. Schulz, 1940s. Mirror, diz. O. Borsani, 1943.
Luigi Cachcia Dominini (1913 - 2016). An Italian architect and designer, a maestro of noble blood, graduated from the Milan Polytech together with the Castiglioni brothers. After the war, together with Corrado Corradi Dell'Acca and Ignazio Gardella, founded the Azucena company, which produced both furniture and lamps, and even door handles.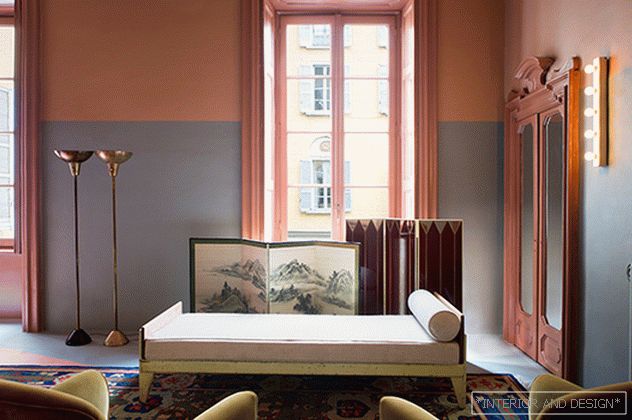 Leaf, Diesel. Ж. Pruve, 1945. Bra 50, diz. Дж. Sarfatti, 1968. Para torches LTE1, diz. L. K. Dominioni, 1950-e.
Gino Sarfati (1912–1985). Venetian, he studied at the aeronautical engineer. Later he moved to Milan and started lighting design, opening his own business under the Arteluce brand. In 1954, his lamps 1063 and 1065 were awarded the "Grand Prix" of the international Triennale, and the model 559 won the Golden Compass. Since 1949, Sapfatti became responsible for large-scale projects, including cruise ships and installations for the Regio Theater in Turin. In 1973, he retired and sold Arteluce to Flos.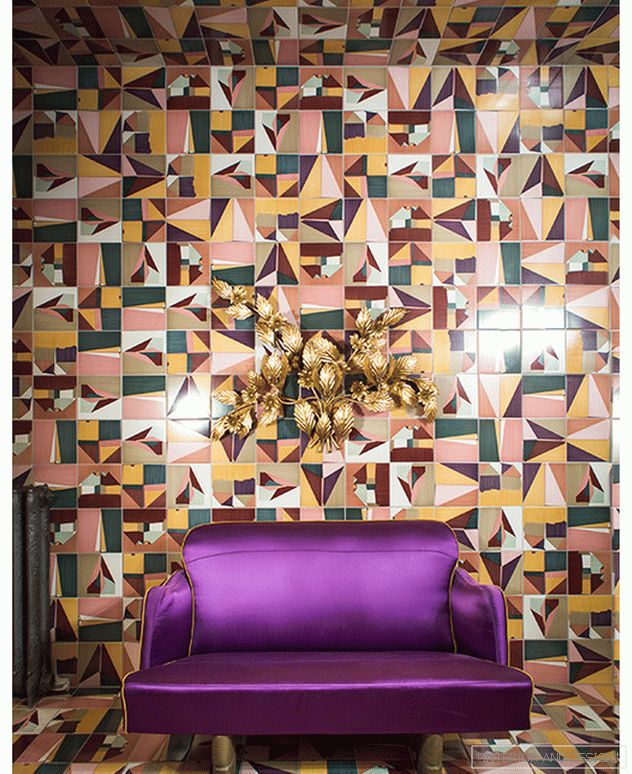 Wall, floor and ceiling tiled with Corrispondenza, Ceramica Bardelli. 2017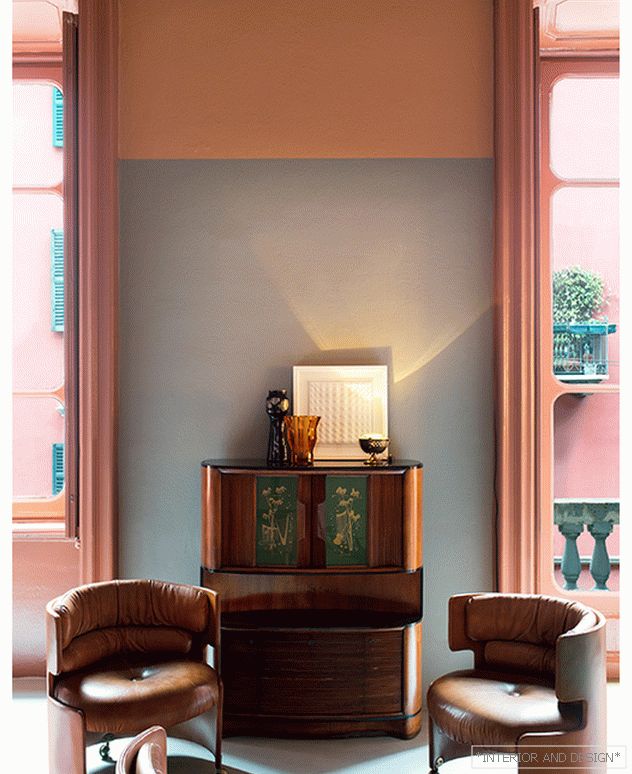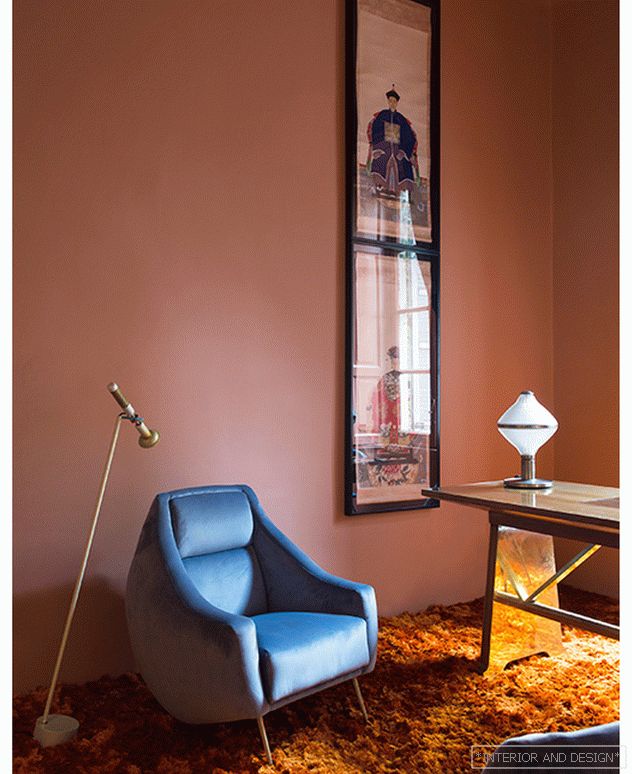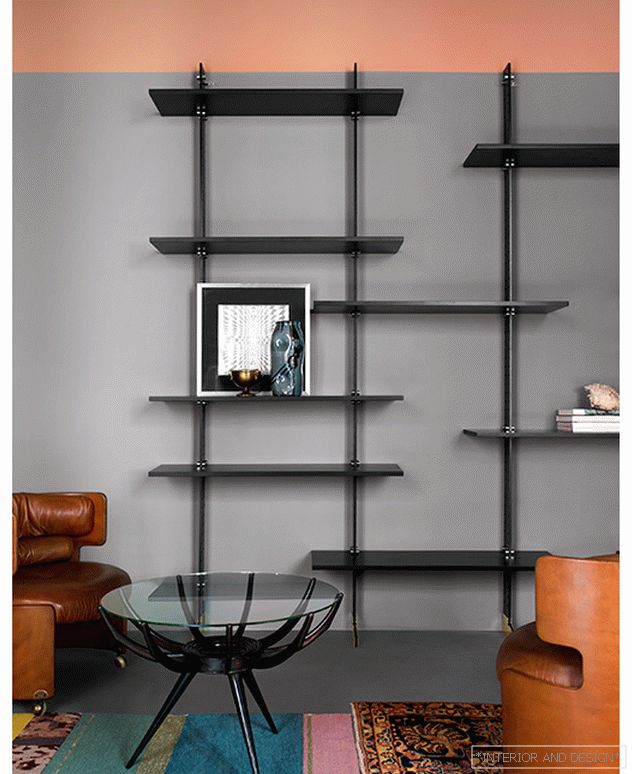 Most of the furniture and fixtures will remain in the walls of DimoreGallery until the exhibition during Milan Design Week in April 2018.