The slogan of the Utesov hotel that opened in 2017 in Anapa is "We have turned mountains for you". It should be understood in the most direct sense: the building is literally built into the rocky ledge of the High Coast and "descends" down - it looks like one-story from the coast, from the sea all three floors are visible. The Krasnodar designer Nikolai Petrov worked on the interiors.
By topic: On the first line. Project in Sochi
The interior concept is based on a new interpretation of the colonial style: the story of the traveler, who, together with new impressions, brings design objects from the trips. So it turned out an eclectic mix, which included custom-made walnut furniture, lamps, ceramics, Chinese porcelain, works by artists from different countries.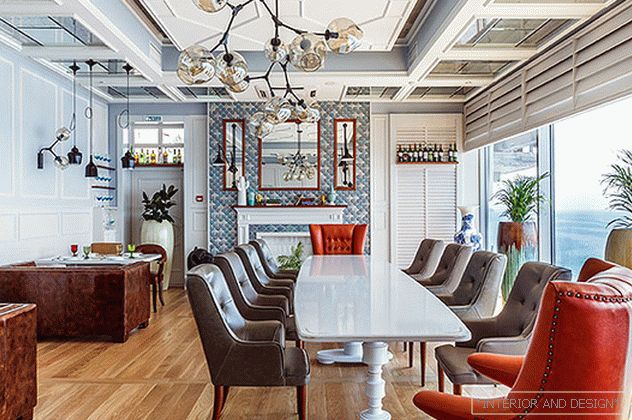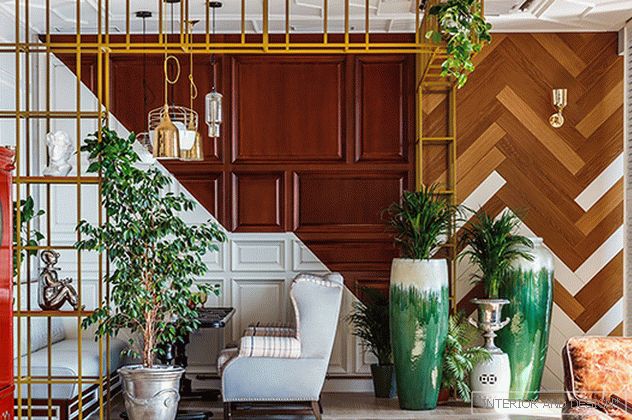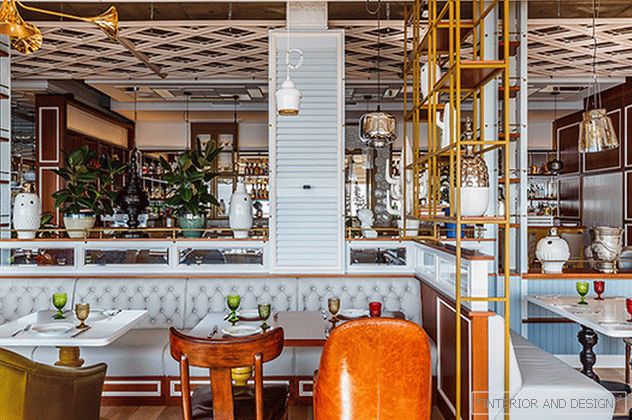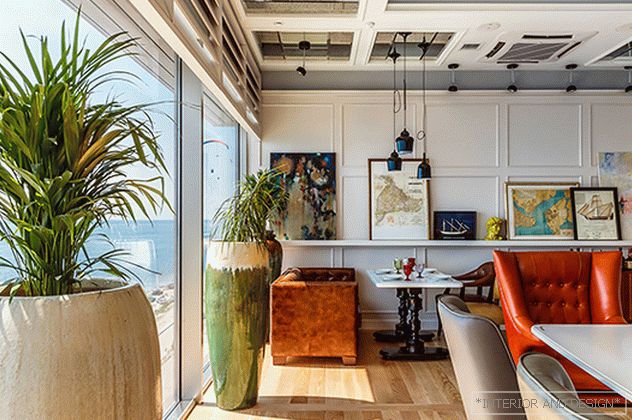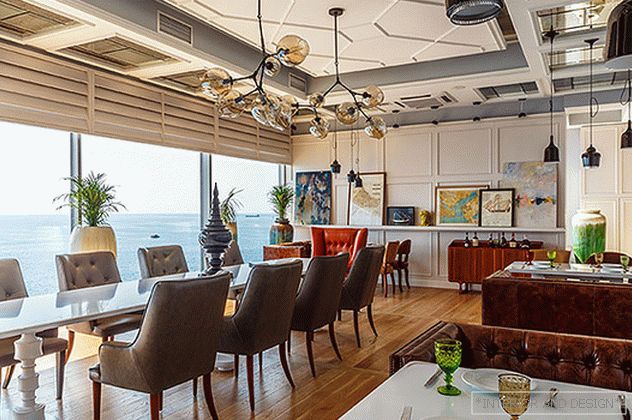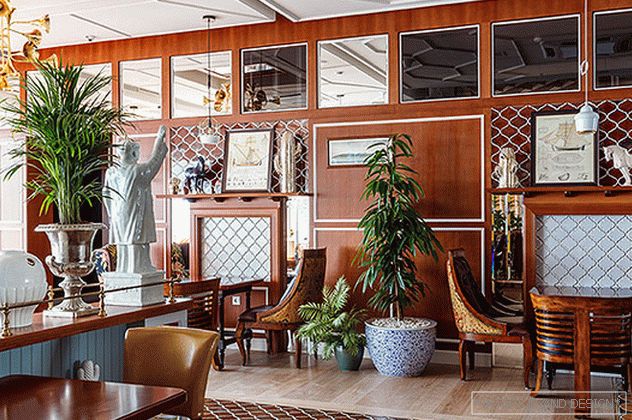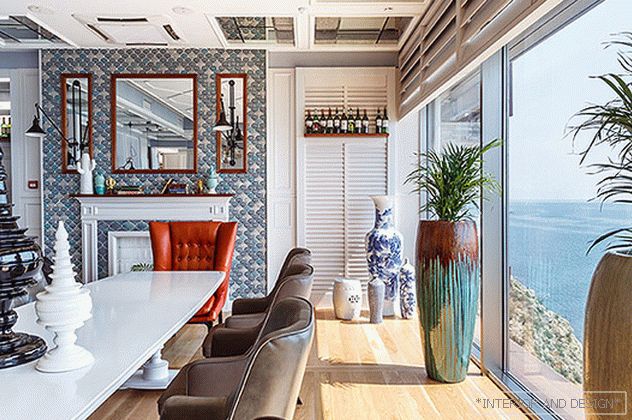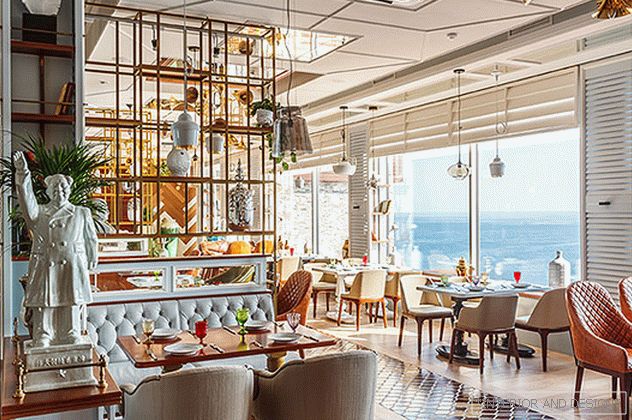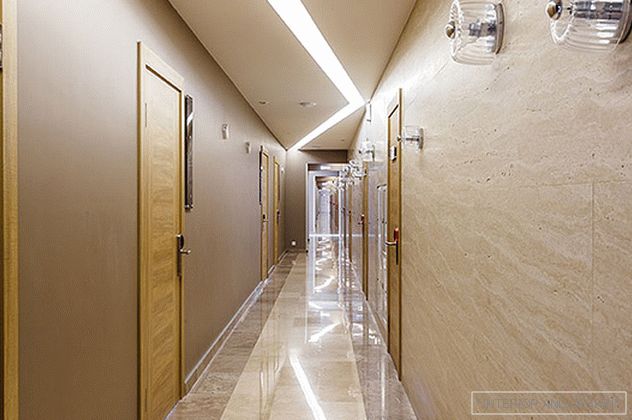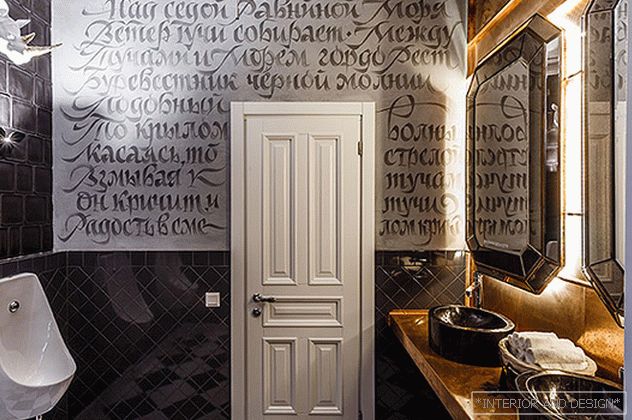 The hotel has only 30 rooms, and there is no "standard" class: there are three sizes of suites and apartments with a jacuzzi on the terrace. The decor in the rooms is more laconic and relaxed than in public areas, and each one is different.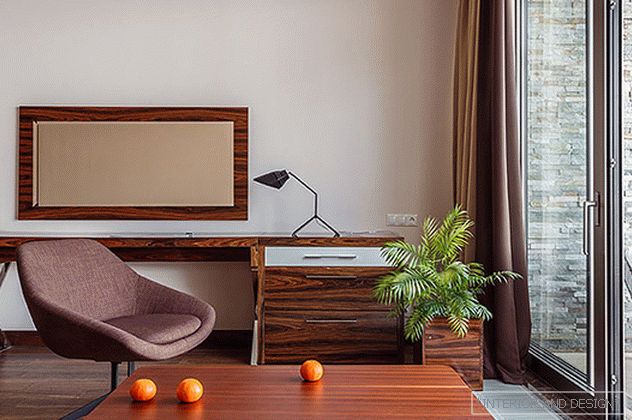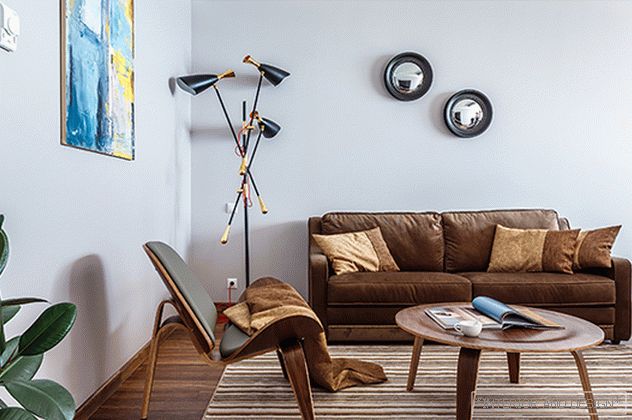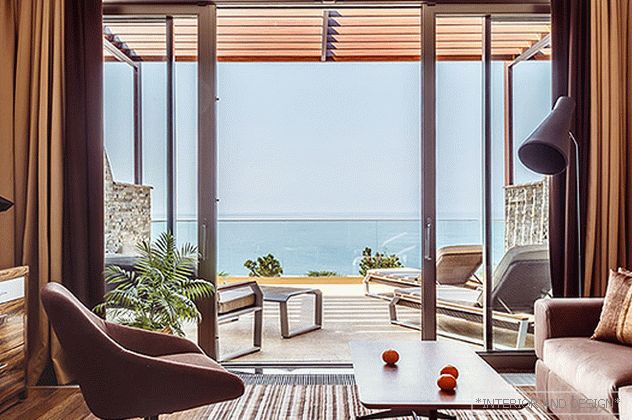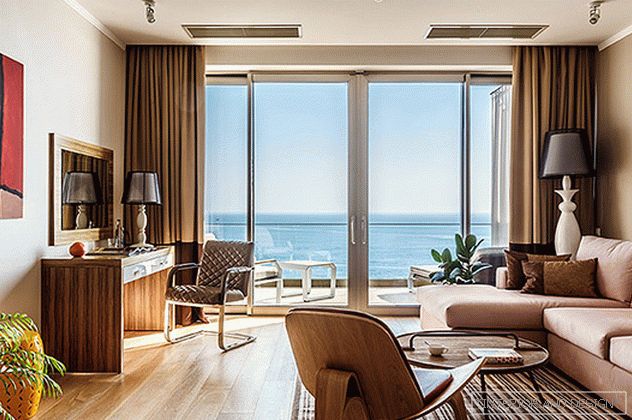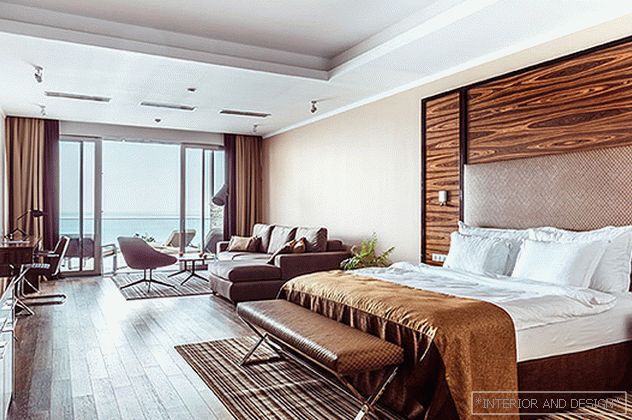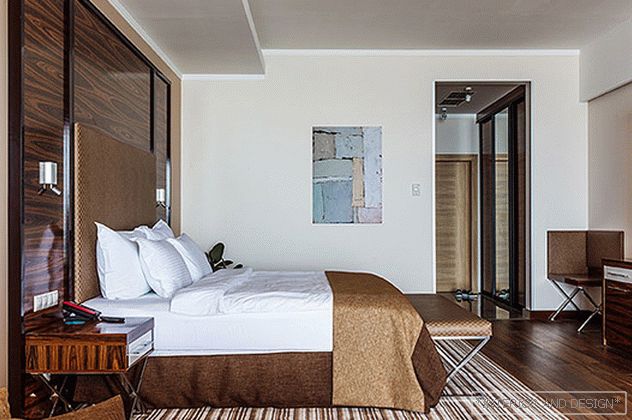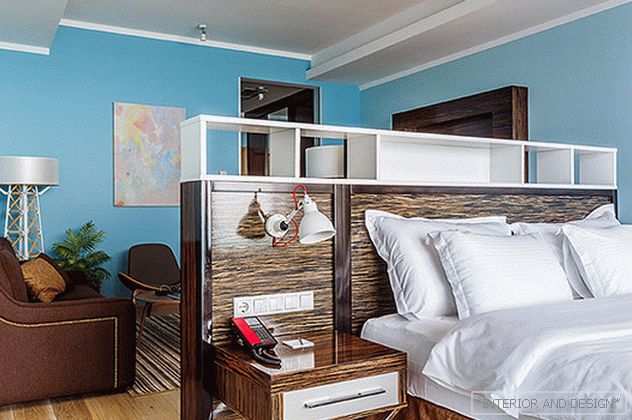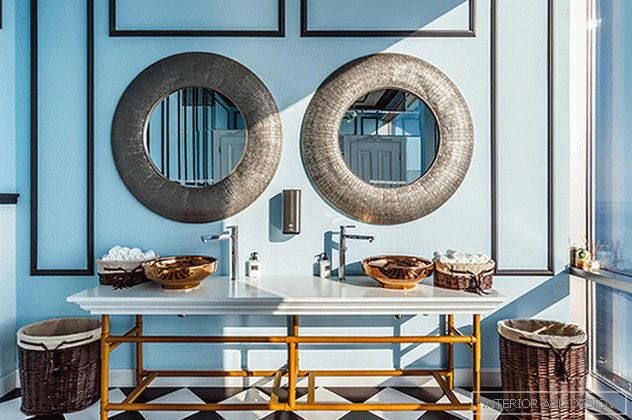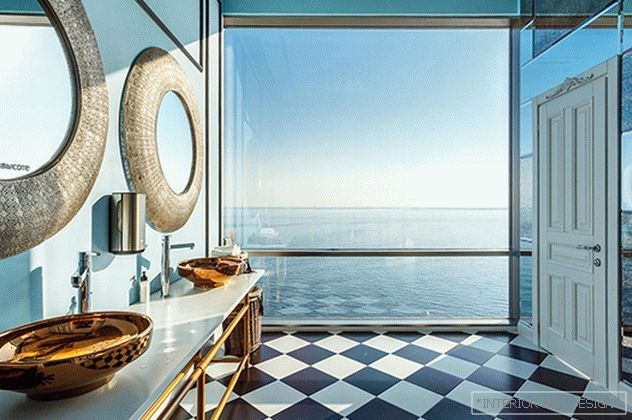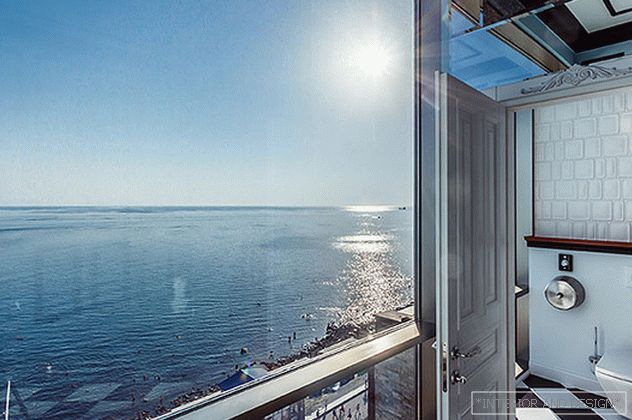 The rooms are dominated by calm colors in sand, chocolate, pistachio, light lilac or sky-blue tones. Everything is designed so as not to distract from the main - panoramic windows with impressive views of the sea and the sky from the height of the cliff.