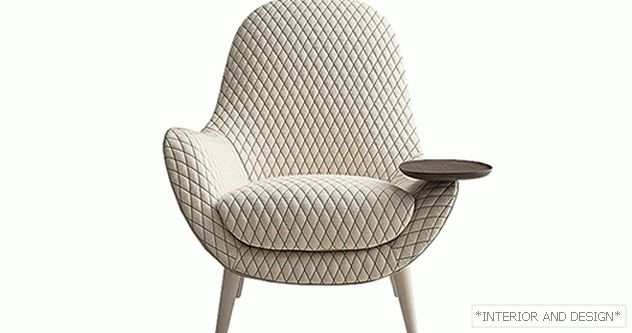 Chair Mad King, diz. M. Wanders, Poliform. The legs are different types of oak, can be covered with leather or fabric.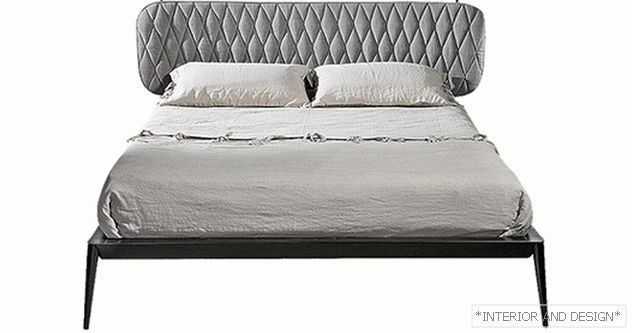 Bed Urbino, Cantori. Quilted headboard.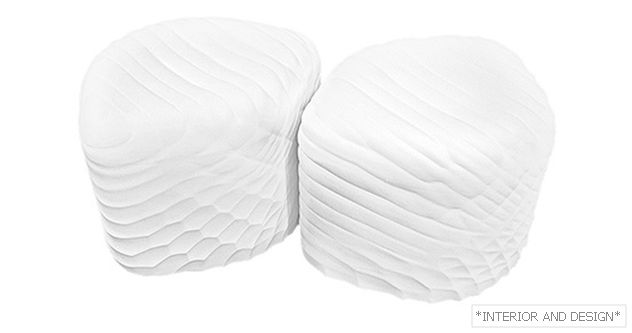 Bezkarkasny little tables puffs River Stone, diz. M. Stop, Tonon. Filling: SoftTouchpolyplus bi-component polyurethane. Non-toxic, hygienic.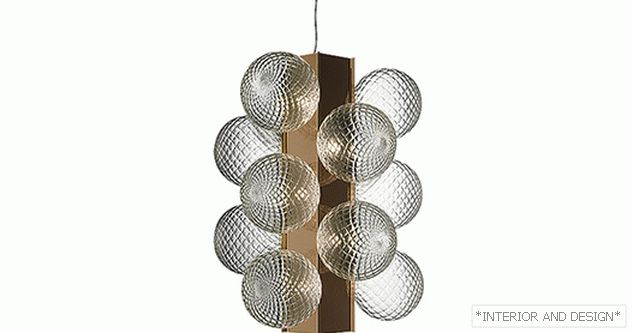 Lincoln, диз. Ф. Кальви, П. Брамбилла, Barovier & Toso. Рельеф создает особое преломление света. Светодиоды. Есть версия в золотом.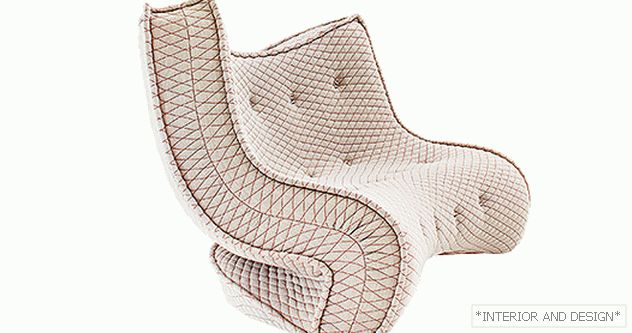 Matrizia, diz. R. Arad, Moroso. The name is from the combination of the words mattress (mattress) and Patrizia. Based on the mattress archetype. Complicated in the form of a sofa. Jersey upholstery.