Neri Oxman (Neri Oxman) designed the light and shade installation at the Lexus exhibition as part of Milan Design Week.
Related: All news about Mian Design Week
One of the brightest spots on the map Milan Design Week 2017 - Lexus Yet. Lexus invited Nery Oksman, an architect, a designer, a professor at Sony Corporation, and an associate professor at the Massachusetts Institute of Technology's media laboratory, to take part in the project. Oksman generates innovations: develops clothing that supports the functions of the body during the development of the outer reaches of space, offers new technologies for creating architectural forms. The work of its research and design group Mediated Matter is at the junction of computational design, synthetic biology and digital technology.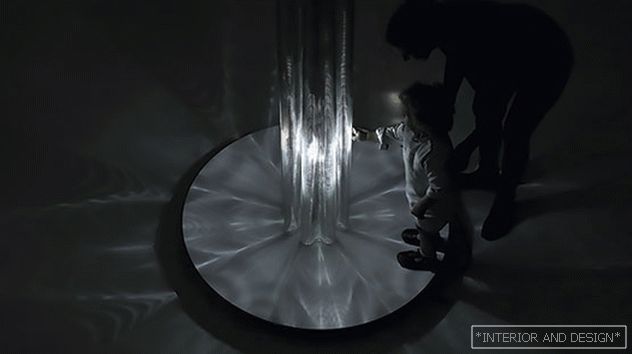 Installation Neri Oxman and Mediated Matter for Lexus Yet.
At Lexus Yet, Neri Oksman and Mediated Matter present an immersive multi-dimensional installation of light and shade in which the technologies developed by the group will be used. The project aims to express the "YET" philosophy - to push the boundaries of the possible, combining elements that are incompatible at first glance. Just as Mediated Matter unites opposites in its work - nature and technology.