French-Lebanese designer Carla Baz is experimenting with marble. During the Beirut Design Week (June 22–29, 2018) at the Joy Mardini Gallery, she presented a collection of 13 Stratagems.
Related: Ora-Ito: Ismau Noguchi's Marble Wash
"This collection is an invitation to revise what we know about marble, allow ourselves to be more open and experiment more, while respecting the characteristics of the material," the designer comments. In total, Karl Baz used 15 different types of marble for her collection, including one semi-precious.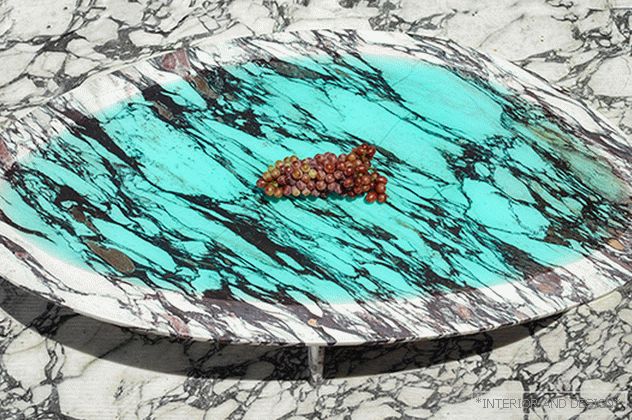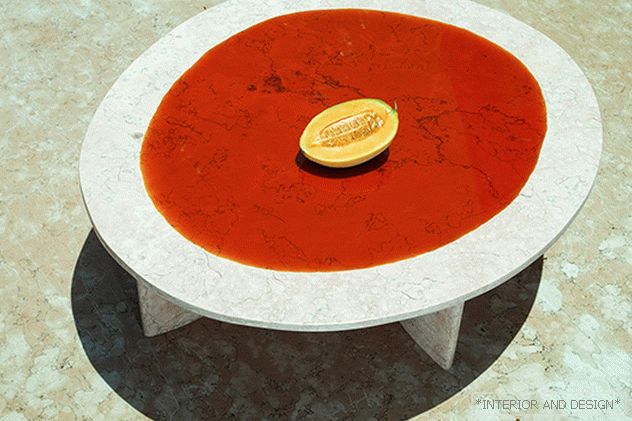 A series of six low tables made of several varieties of marble of different shades. In the tabletops are cut small grooves (2 mm), which are filled with colored resin. Translucent, it leaves the natural pattern of the stone visible, adding color to it.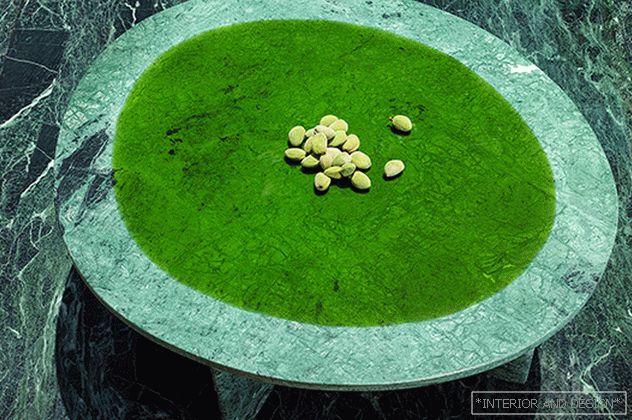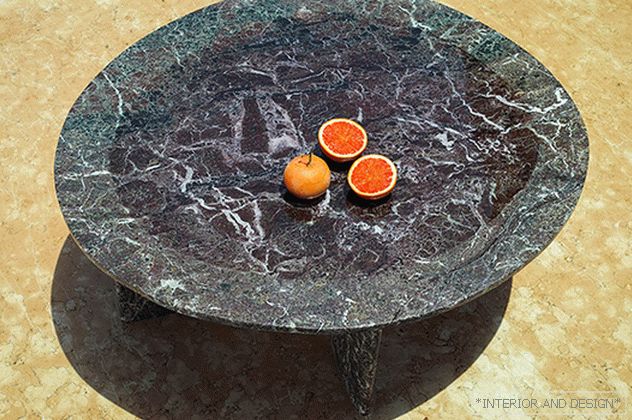 Table and floor lamps, on steel or brass supports, decorated with semicircular marble discs. Unusually thin, they resemble petals, turning lamps into a kind of inflorescence.