New Opera Bellini? That's right, the famous architect Mario Bellini (Mario Bellini) continues the sequel "Opera" for the Italian brand Meritalia.
Chairs were added to Opera tables and tables. They will be participants in the Milan premiere of the new Meritalia furniture collection at iSaloni in April 2016.
The internationally renowned architect and designer, Mario Bellini, was awarded the Golden Compass eight times - the Compasso d'Oro, the main prize of Italian architects and designers. Among his medals is gold from the hands of the President of the Italian Republic for distributing design and architecture in the world (2004). Among its many architectural projects are the Tokyo Design Center in Japan, the National Gallery of Victoria in Melbourne, the headquarters of Deutsche Bank in Frankfurt, the Museum of the History of Bologna, the Department of Islamic Art in the Louvre, and the new Milano Convention, the largest congress center in Europe .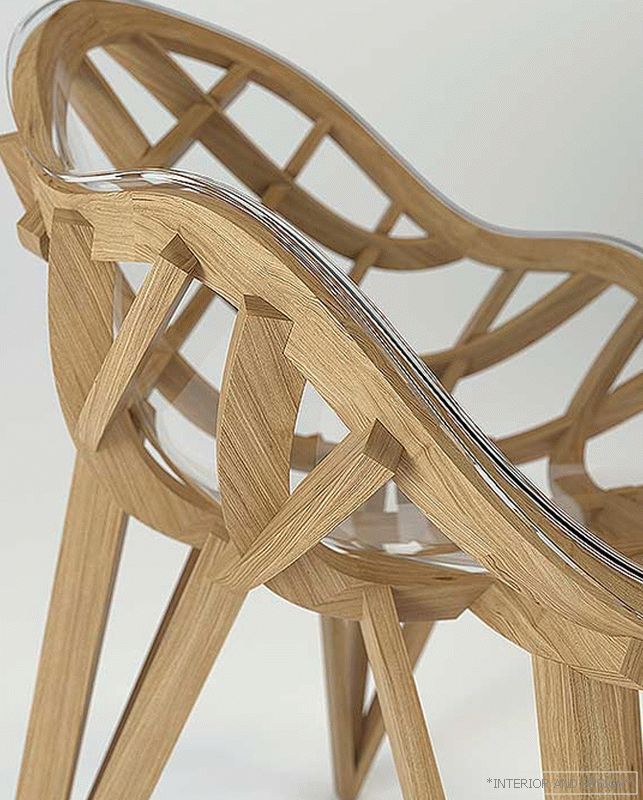 Opera chairs, design by Mario Bellini for Meritalia. Frame - an array of oak. Seat - transparent plastic.