The name Lindsey Adelman (born 1971) was sounded in New York in 2006. Over the ten years of Lindsey Adelman Studio's existence, it has become a "trendsetter" and one of the most sought-after designers in America and Europe.
Related: Wild: Lindsey Adelman's Lamp (Lindsey Adelman)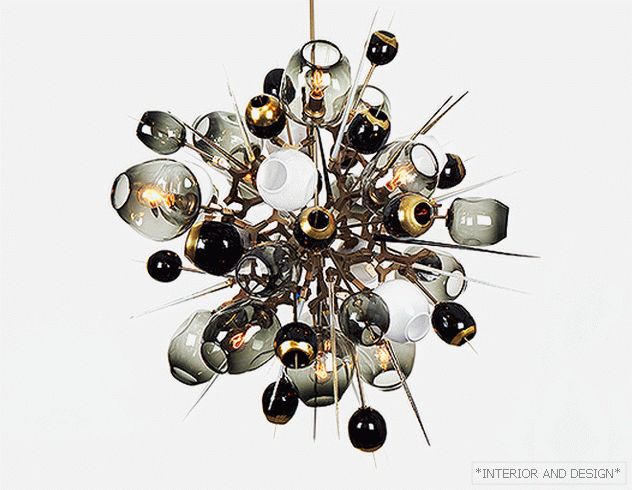 Boom Boom chandelier from the Burst collection.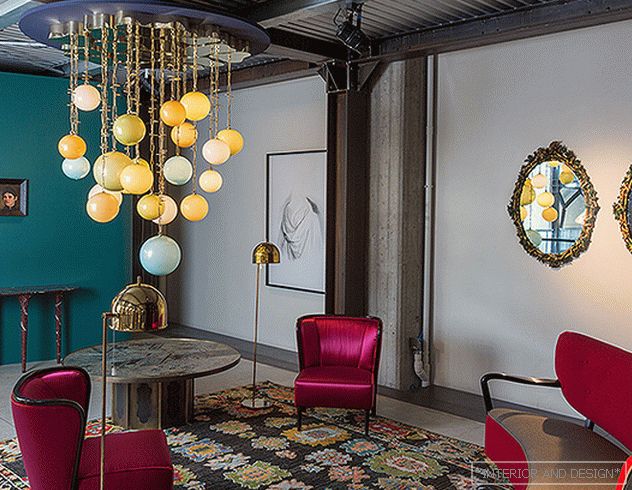 Chandelier from the Cherrybomb collection. Ceiling lamps are made of multi-colored frosted glass.
A love of subject design comes to Adelman while studying at the Smithsonian Institution, where she earns a bachelor's degree in English. Later, Aidelman undergoes specialized training at the Rhode Island School of Design (Rhode Island School of Design), at the same time he becomes seriously interested in glass production. After graduating from School, she works with a famous subject designer from New York, David Weeks (David Weeks), with whom in 2000 he opens a joint company, Butter, specializing in lighting.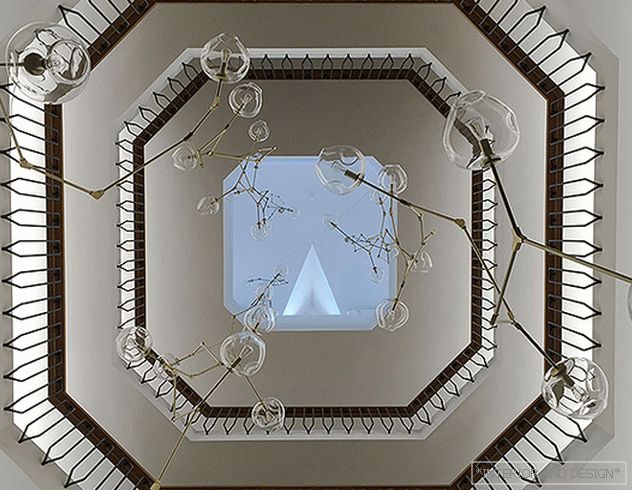 Lighting design Branching Bubble with 36 transparent shades.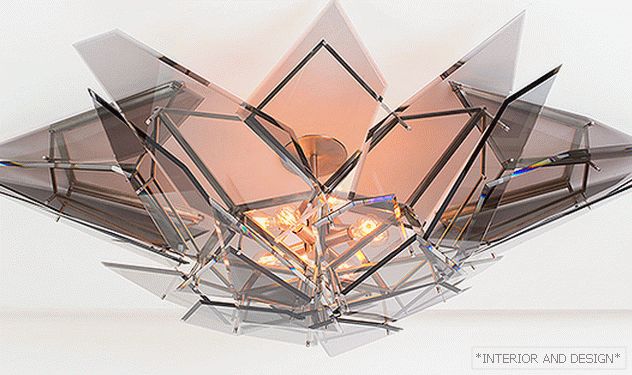 Eddie Flushmount collection by Mary Wallis. Futuristic fantasy of glass and brass.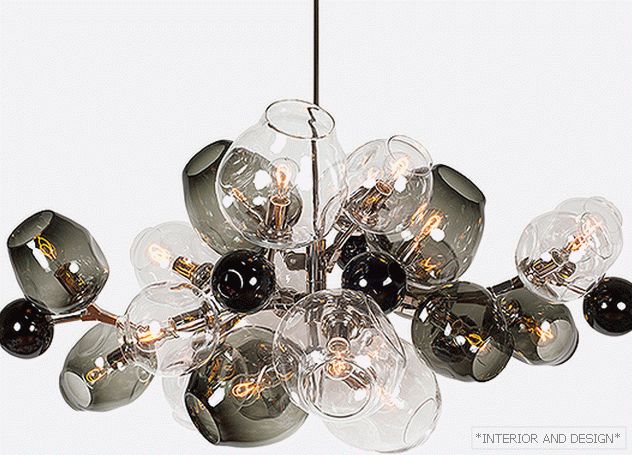 Chandelier from the collection of Burst. The frame is made of polished nickel.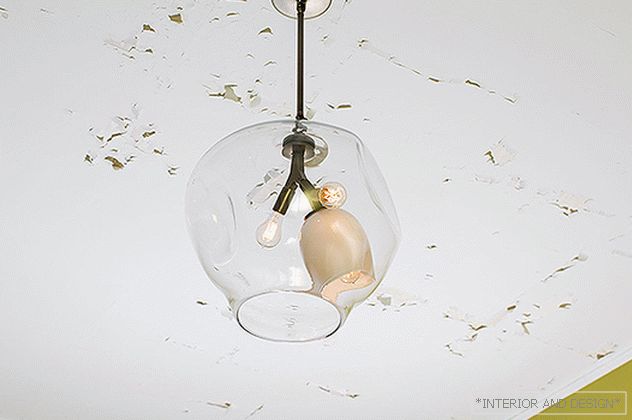 Terrarium collection. Three-lamp lamp placed in a transparent glass ceiling.
In 2006, the Bubble chandelier brings Lindsey Adelman the first independent commercial success. The combination of the organic form of glass and strict metal components is what the designer will repeat many times in his famous collections.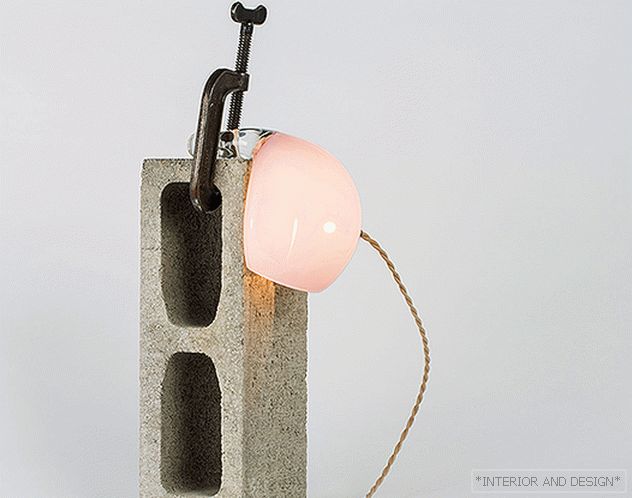 Clamp collection. A soft pink ceiling contrasts with a massive mount.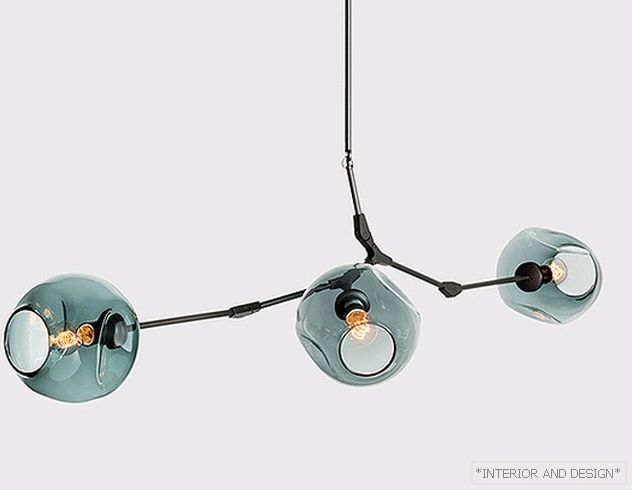 Laconic lamp from the Branching collection.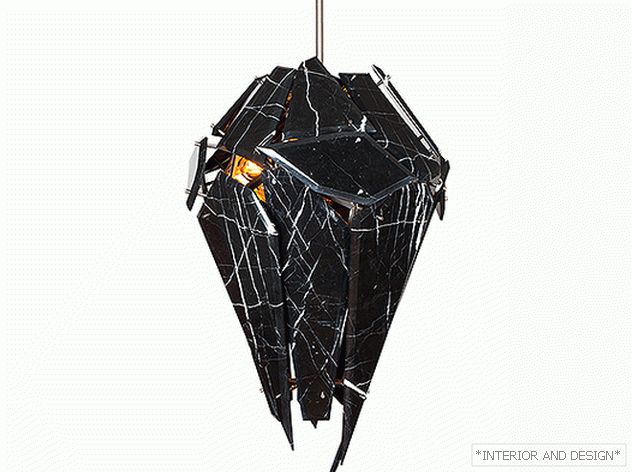 Eddie collection by Mary Wallis. Chandelier is available in three colors of glass: gray, black and white.
Today, Lindsay Adelman's studio in New York is a team of more than thirty professional designers, plus there is a small staff in Los Angeles, as well as a network of local craftsmen who make each piece to order. In the work for Lindsay, the most important principle is the so-called DYI (from the English. Do It Yourself - "do it yourself"). The "workmanship" of each item is an integral part of the designer's philosophy. Initially, the studio specialized exclusively in the design and manufacture of lighting fixtures; later, Adelman began working with jewelery, wallpaper, ceramic tiles, accessories and furniture.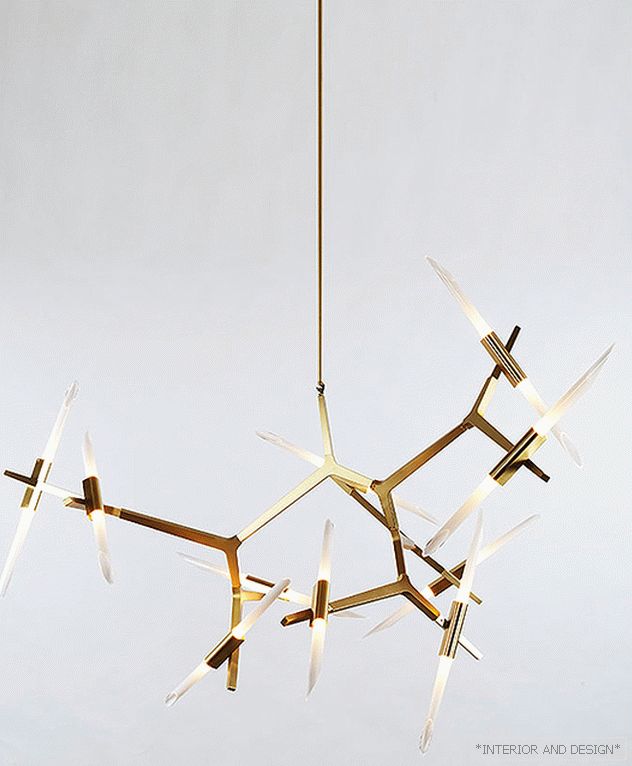 Chandelier from the collection of Agnes. To date, the most famous collection of Lindsay Adelman.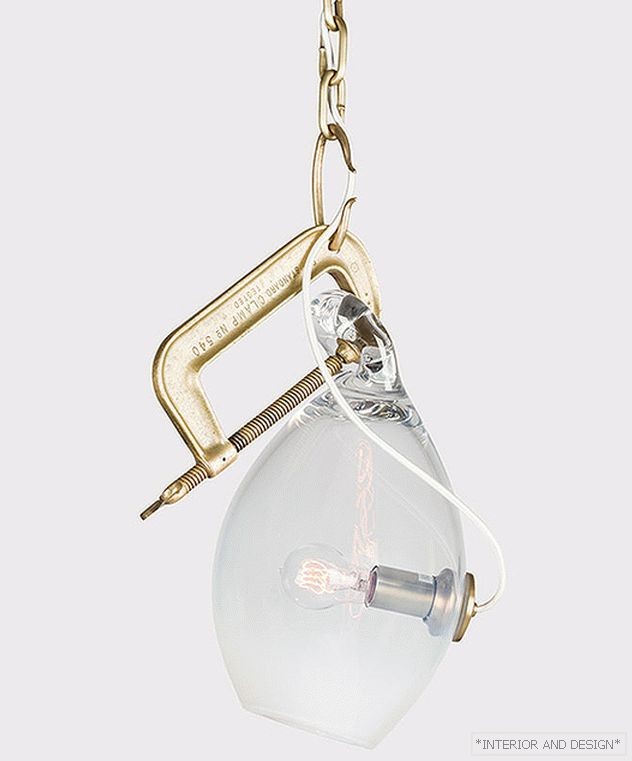 Clamp collection. Version of the lamp with a yellow chrome mount.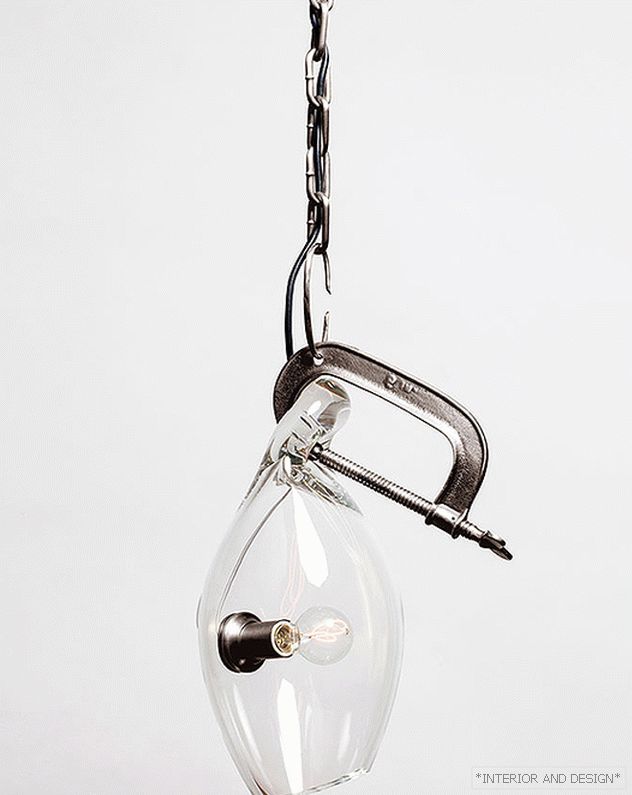 Clamp collection. The lamp is successfully mounted to any suspended design.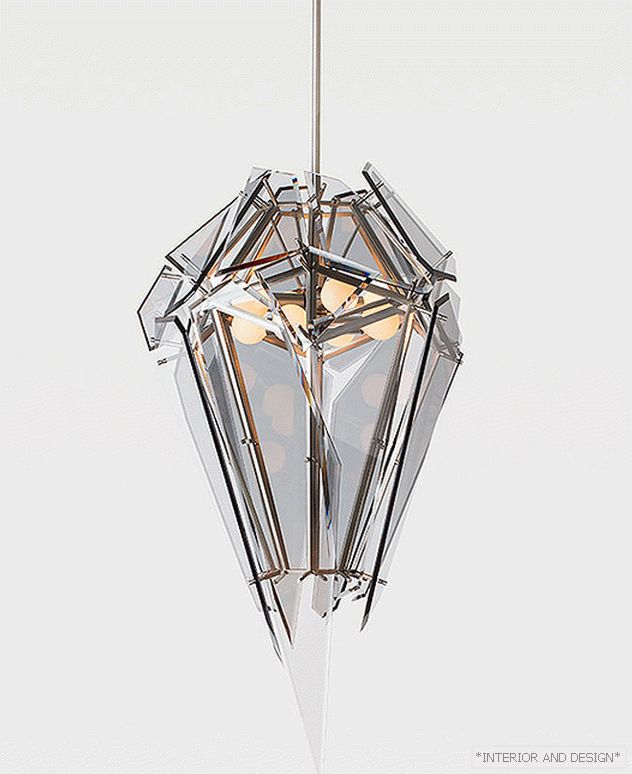 The Mary Wallis Eddie collection is specifically for Lindsey Adelman Studio. The chandelier is made of hand cut glass and brass frame.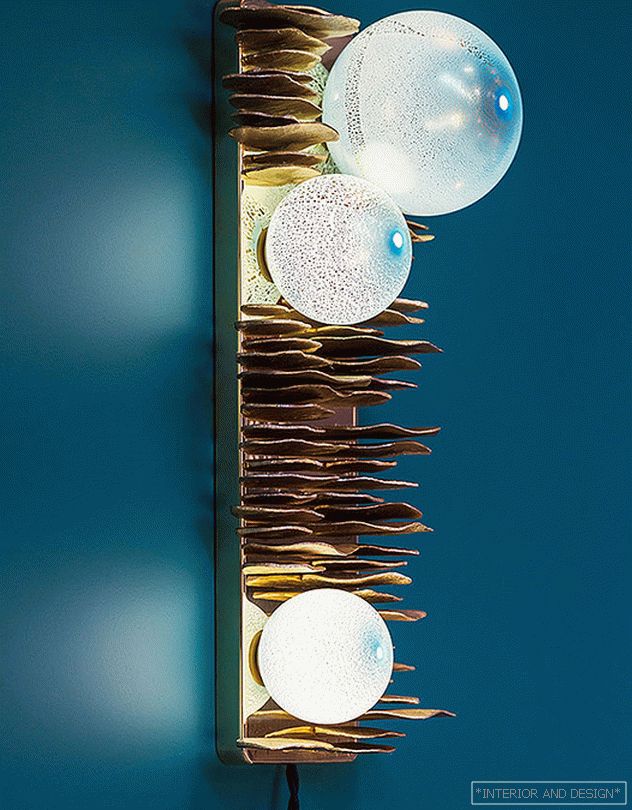 Wall lamp from the Cherrybomb collection.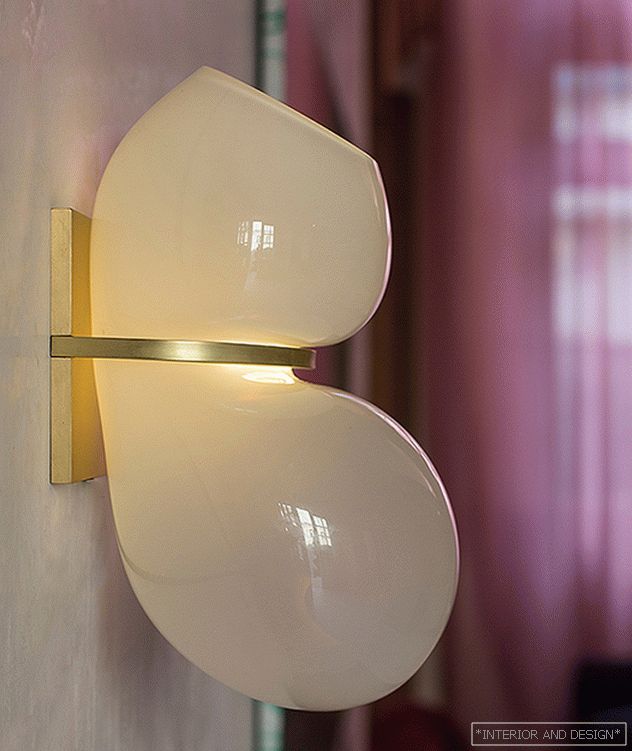 Catch collection. Single lamp with brass element.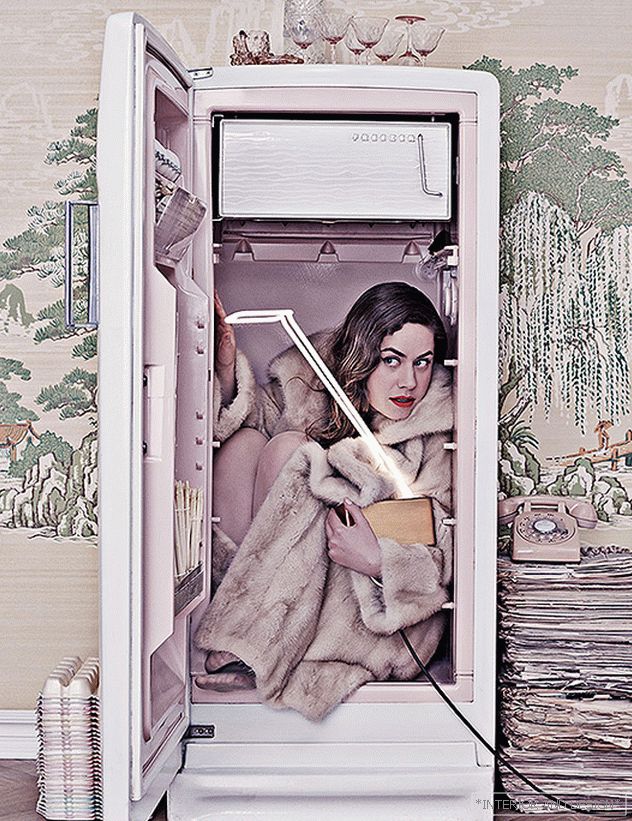 Table lamp by designer Mary Wallis (Mary Wallis), made specifically for Lindsey Andelman Studio.
The recognizable creative style of Aidelman is an elegant combination of industrial and natural styles. The designer admits: "The light has always attracted me precisely because of its immateriality, this is ephemeral, something that you can not catch, but you can feel!". Often her chandeliers and lamps resemble objects of modern art. Light from Aidelman is always more than a utilitarian piece of furniture. Not by chance, Alexander McQueen became one of the most devoted admirers of her talent.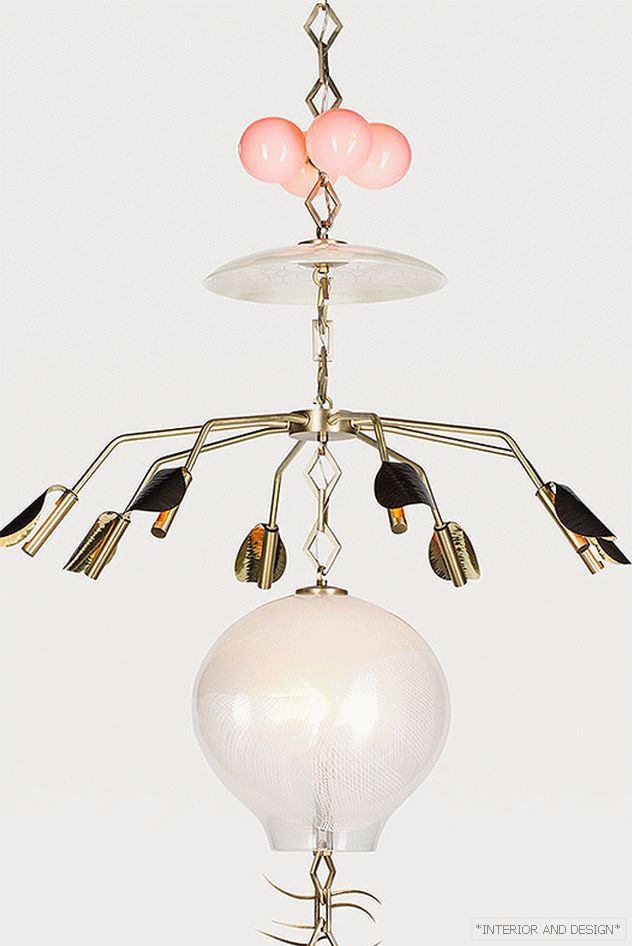 Composite elegant chandelier from the Totem collection.