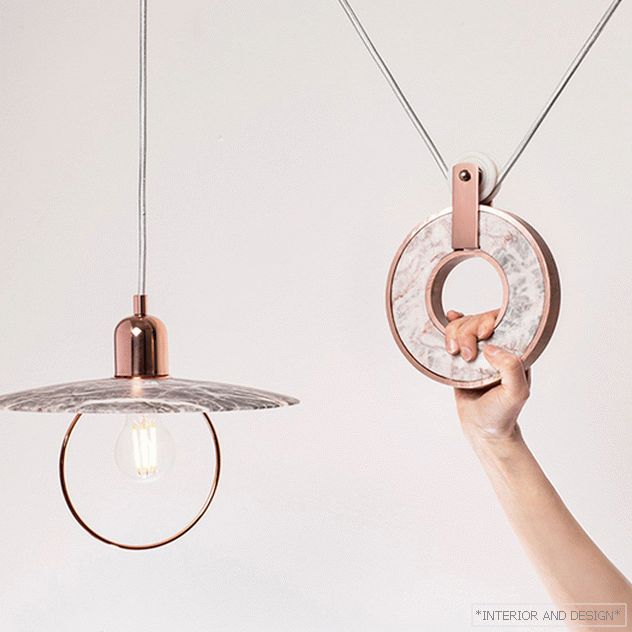 Danilo Leonardi and Valentina Antinori, studio Tagmi, developed the suspended lamp Contrappesa (from the Italian. "Counterweight"). Collaboration of StoneLab Design, specializing in marble products, and the Milan factory Ganci Argenterie.
Related: Marble, Porcelain and Brass: 16 fixtures
Marble today is a trend material for lamps. The model's lampshade and ring-counterweight are made of it. The last of the functional parts, which allows to adjust the height, has become a full-fledged decorative element. The brutality of the stone designers have balanced thin lines of golden metal. There are four options to choose from: black, black with gold streaks, gray and white marble.