Yacht Patricia Italian company Benetti. Interior Designer - Francois Zuretti.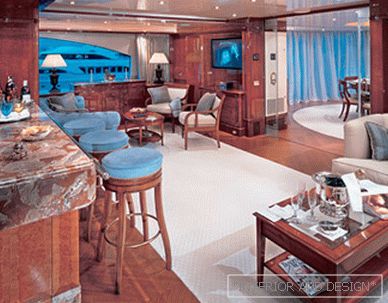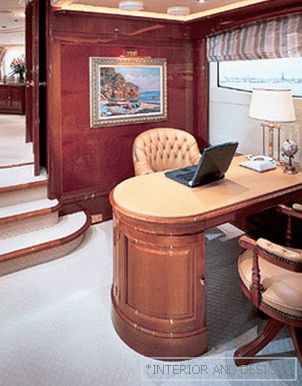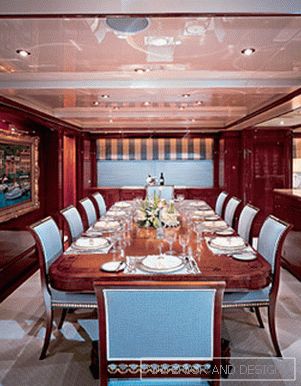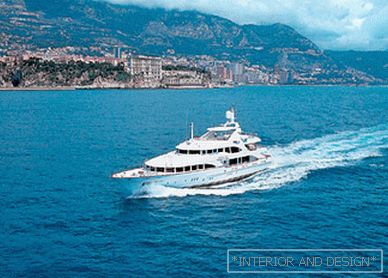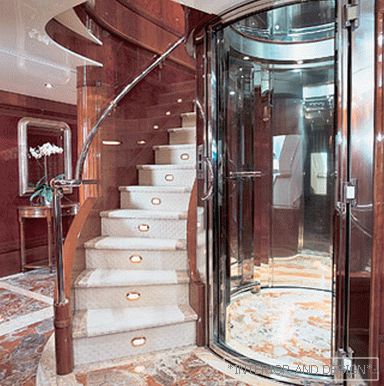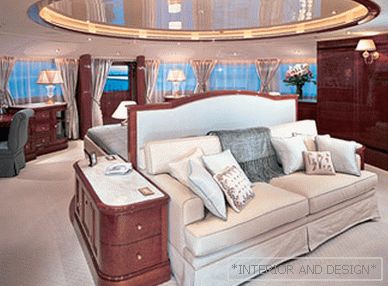 Passing the gallery
Materials: - (c) Bill Muncke
Text: Alexander Samyshkin
Magazine: N5 (72) 2003
In October 1661, two competing yachts passed along the River Thames from Greenwich to Gravesend and back. The prize winner was one hundred pounds. The owner of one yacht was King Charles II, the other belonged to the Duke of York. Since then, much has changed. Yachts plow the expanses of rivers and seas around the world. For the title of winner, not so much royals compete today as professional athletes. Only one thing remains unchanged. The yacht is still capable of being an attribute of titled persons. The latest Italian company Benetti offers to rent one of the most luxurious of their yachts - the beautiful Patricia. It was created for those kings who, after large receptions, are accustomed to have a rest while traveling along the water surface with a narrow circle of friends and relatives. "We created the interior of the yacht Patricia for a person who rests, so we tried to make the yacht comfortable and cozy by means of design, so that people who are visiting here would feel at home," said interior designer Francois Zuretti. In addition to the chambers for the king and his mistress on the three residential decks of the yacht there are apartments for another eight guests. In the absence of ostentatious luxury, Patricia is able to satisfy the ambitious needs of its owner and his retinue. The lounge on the yacht is divided into several zones, so that guests in it can simultaneously have small talk, play poker, or remain in melancholic reverie. What is not a court aristocratic salon? The space of the main deck of the yacht Patricia is given to the royal person: the study, access to the private deck with a jacuzzi and a large outdoor dining table (this part of the yacht is hidden from the eyes of the staff), a dining room. The royal bedroom, as it should be, has a king-size bed. The bed, which is surrounded by windows in a semicircle, is connected to a large sofa on the back side. This "hybrid" is installed on a moving platform. So, after watching the movie stars enticing from the screen of the plasma panel, having unfolded the bed by pressing one button on the remote control, the king can admire the starry sky outside the windows. Choose what your heart desires. Verily, all can kings!