Moscow restaurant "Chateau" Yuri Andreev, Evgeny Miklash, Sergey Moskalenko The atmosphere of an old castle in the interior of the restaurant "Chateau"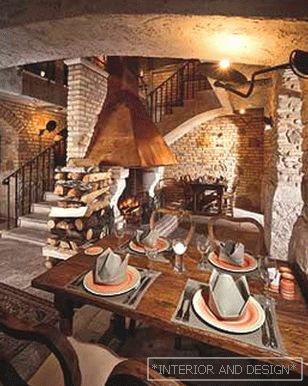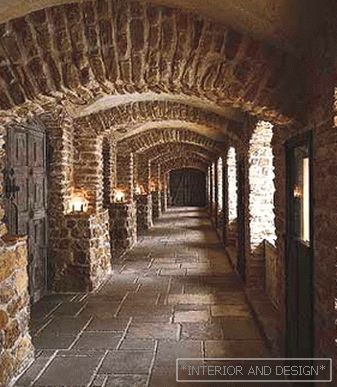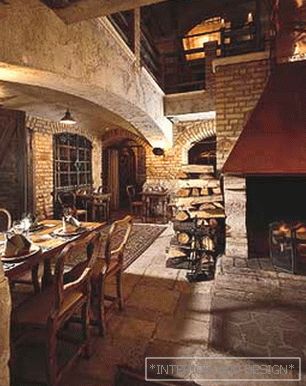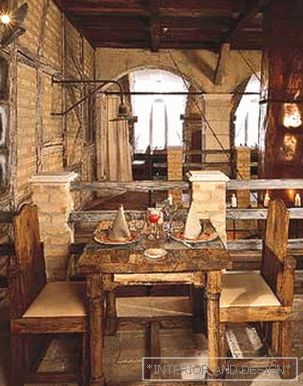 Passing the gallery
A photo: Evgeny Luchin
Text: Nadezhda Serebryakova
Architect: Yuri Andreev, Evgeny Miklash, Sergey Moskalenko
Magazine: (41) 2000
Stepping on the threshold of the restaurant "Chateau" (st. 1905, d. 2a), you immediately find yourself in a fabulous mysterious castle, immersed in the world of children's dreams and fantasies. A large area of ​​the restaurant allowed to recreate the interior of the old castle brightly and authentically. Behind the magnificent winter garden is a cozy room on the second floor with a fireplace, high-quality wooden furniture and very high-quality antique-style walls. A wooden staircase will lead to the lower floor, where you can also sit near the fireplace or retire at a separate table, hiding from others around the curtain. A continuation of the interior was a gallery with stone arches, where guests will be offered to purchase exclusive jewelry and objects of modern art. With the arrival of the first visitors in the restaurant, a fireplace and candles are lit - important components of a cozy world, from which you don't want to return to the gray of Moscow streets.