apartment with a total area of ​​165 m2 in Ekaterinburg, Anna Zege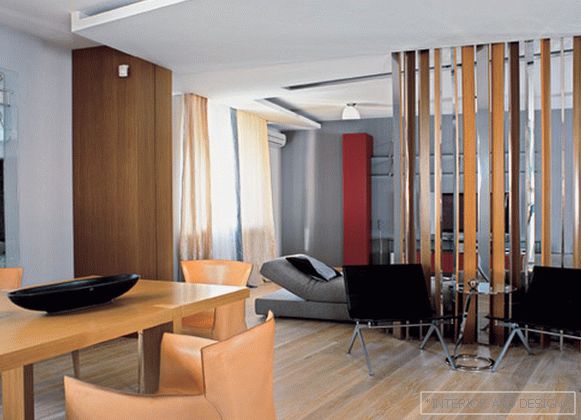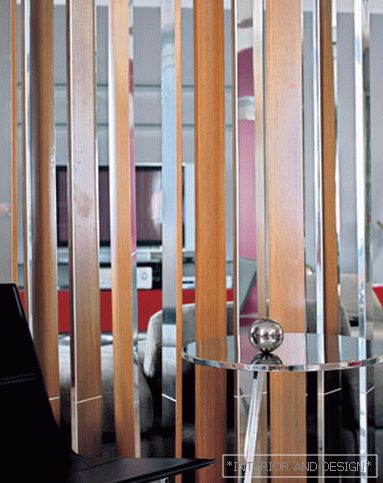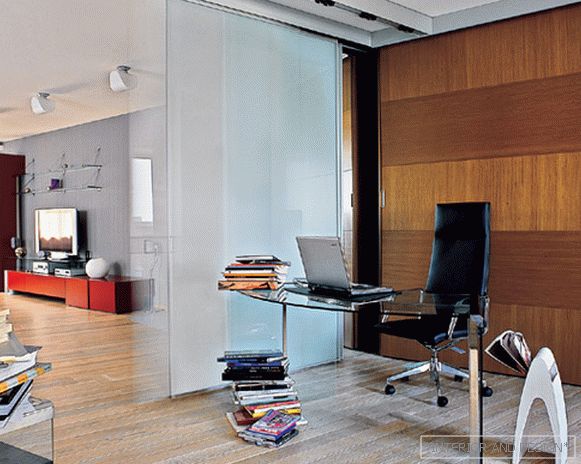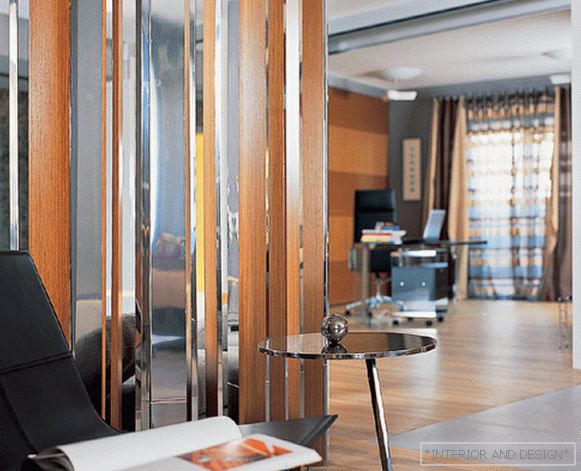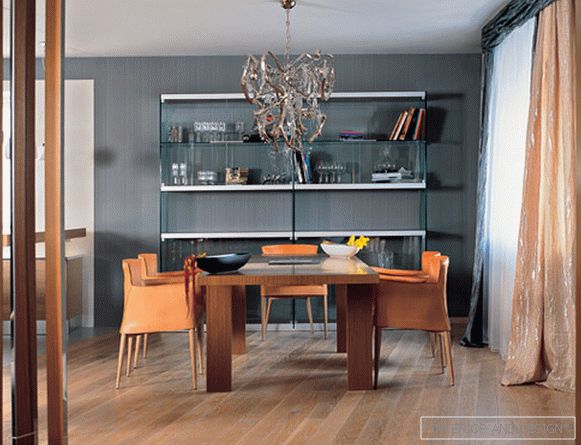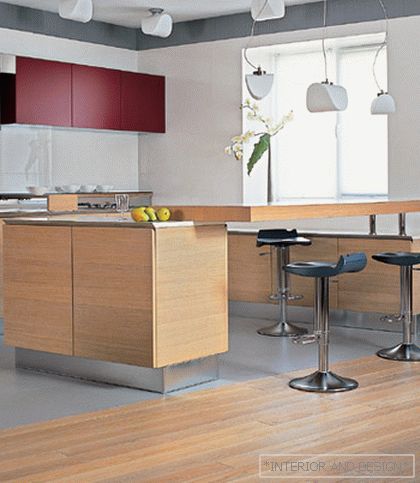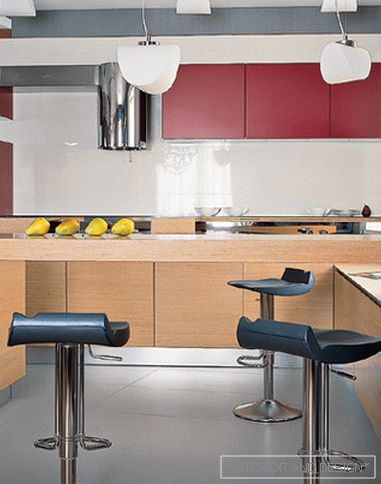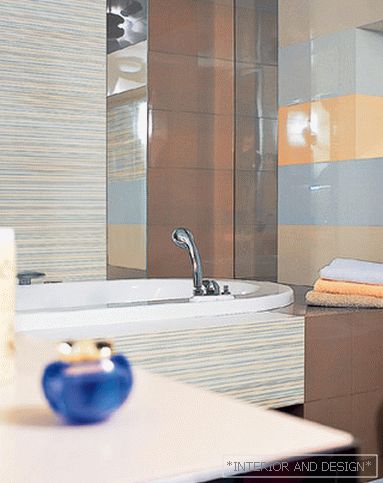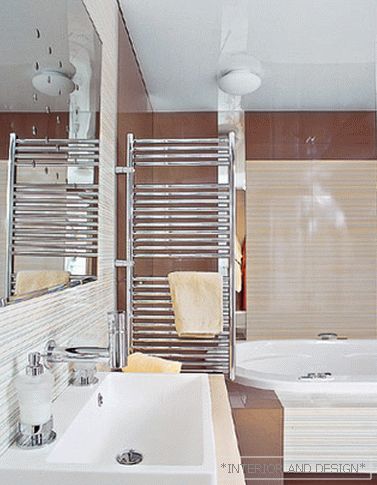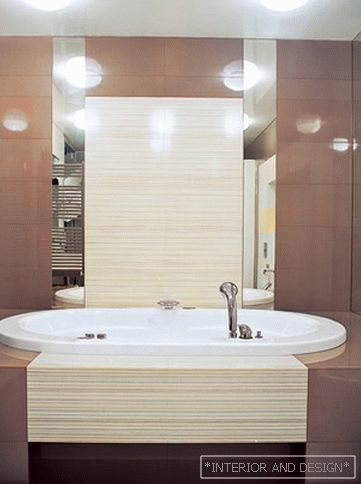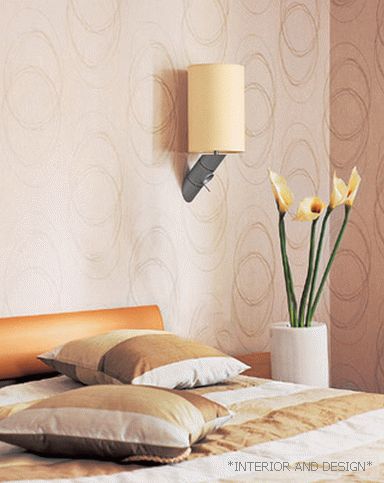 Passing the gallery
Text: Danila Gulyaev
Stylist: Eka Frampol
A photo: Aleksey Naroditsky
Designer: Anna Zege
Magazine: N4 (104) 2006
What interior design is necessary for a man of significant age and position, if he lives in an apartment alone? He and the design needs a substantial, literally in fact, without embellishment and the knees. So that nothing distracts, but everything is
It is considered that women delve more into the subtleties of design, and it is important for men that everything be qualitative, functional and nonsense. In general, it is, but it is harder to please a man, because intelligent functionalism is a complicated style. Designer Anna Zege says that while working on this project, the bachelor's apartment didn't suit classical styles or Art Deco - a person does not particularly like the external showiness. But every detail in the interior had to be honed, or, more precisely, even sharpened under the everyday and spiritual needs of the owner. The design turned out to be formally simple, but far from simple.
First of all, the owner must have the opportunity to observe his possessions, to feel unity with the space, subordination and controllability of the latter. Therefore, the layout of the apartment combines openness with complex zoning. The kitchen, dining room, living room form a single room, but at the same time, the living room is partially separated by a conventional partition - rotating slats, like vertical blinds. The bedroom is combined with a study, and is separated from the common space by a sliding glass partition.
From the interior, the customer was required not just functionality, but representativeness without pomp. Friends often come to visit the apartment owner and have grown up children. The space should be sociable. The kitchen, for example, is made as part of the dining room, its function in this case is more like a bar than a room for culinary exploits - the owner himself practically does not cook. The design of the kitchen, as well as the dining room group, is pointedly masculine, wittyly laconic. However, the severity of severity, but without the actual design techniques, the interior would have been presen, so the author used contrasting, paradoxical details in this context. For example, an elaborate chandelier over the dining table and irregularly shaped lamps in the kitchen.
Thanks to a combination of rough matte and shiny lacquered surfaces, the interior seems to be playing and glinting. It also glares due to properly rhythmized contrasts of light and dark. Special attention is drawn to the deep and cold color of the walls, complemented by the warm tone of the wooden floor. In the bedroom, contrasts are softened, colors and textures are friendlier to each other. Why all? Just because at the stage of the bedroom the bachelor-owner had the same life partner, who immediately made adjustments to this especially male interior.
Anna Zege: "The interior of this apartment was supposed to combine representativeness and simplicity, nondecoration. This is primarily a male interior, succinctly decorated, but with interesting technical details."