Sooner or later replacement of heating batteries is necessary. You will be asked what batteries to choose. Fortunately, many radiators from aluminum, steel, copper and bimetallic have appeared on the market. All of them certainly have their advantages. This is proved by the numbers (calculation of radiator power), which you cannot argue with. But do not pass by the good old cast-iron radiators.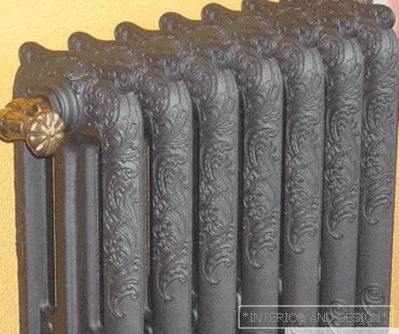 Pig-iron heating radiators are perhaps the oldest workmen in the field of space heating. Their story has stepped over a 100-year milestone. They are successfully applied now, having withstood the competition in the fight against the cast-iron batteries of the new sample.
Характеристики чугунных радиаторов отопления
The advantages of cast iron batteries
These devices have a number of undeniable advantages. First of all, it is high corrosion resistance which pig iron possesses. It should be understood that in centralized heating systems, phosphates and simple salt are used to soften water. Cast iron carries such a solution very calmly. Plus, cast iron batteries are made at least 2, and mostly 3 mm thick. For reference: the wall thickness of a steel or bimetallic radiator is only 1.5 mm. Accordingly, it is clear which wall will last longer even under equal other conditions. Practice shows that cast iron heating radiators have served for decades.
---
The drawbacks of cast iron batteries
Of course, they have their drawbacks. For example, due to the design features, batteries are able to become clogged with debris, because of which the channel section becomes smaller, the speed of passage of the coolant through them decreases. Not the best is the rate of thermal inertia. But there are no pluses without minuses. In any case, cast iron radiators have a large number of advantages in its class.
---
Calculation of the number of sections of radiators
It is very easy to calculate the required number of sections in any room. It is known that one section is sufficient for heating in the general case two square meters of space. On average, 8–10 such sections are usually placed on a room. However, sometimes even in winter you have to open the window for ventilation. Of course, much depends on the boiler room.
Cast iron radiators are used with a faucet mounted on them, which serves to drain air from the radiator. In other systems such cranes are not provided. In this case, if necessary, hot water can be drawn through the faucet.
The price of cast iron radiators is low, which makes their purchase accessible even to a class of people with little incomes. Popular cast-iron heating radiators produced in Russia, Belarus, Konner (Konner), and of course, used. A fairly simple maintenance system is an additional argument for their purchase.
---
Screens for radiators
Recently it has become fashionable to decorate old radiators, as an option you can use decorative screens for radiators. There are metal, plastic, plasterboard, wood and other materials screens, And you don't have to buy a finished product, you can make a good screen with your own hands. The result will be a very neat block that fits perfectly into the interior.
||Screens for radiators-->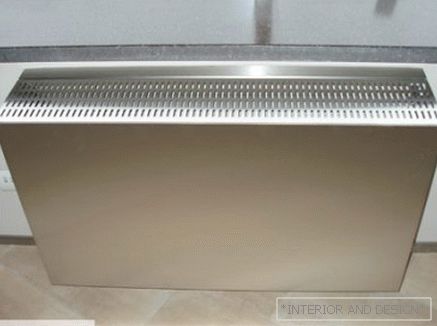 Screens for radiators