In the Italian Matera, declared the European Capital of Culture in 2019, an unusual wine cellar appeared.
Related: Philippe Starck and Bordeaux Winery
The city, taken under the protection of UNESCO, is notable for rock dwellings hollowed out in soft tuff right on the slopes of the canyon. Inspired by the harsh atmosphere of the place, they shot here such paintings as "The Gospel of Matthew" by Pier Paolo Pasolini and "The Passion of Christ" by Mel Gibson.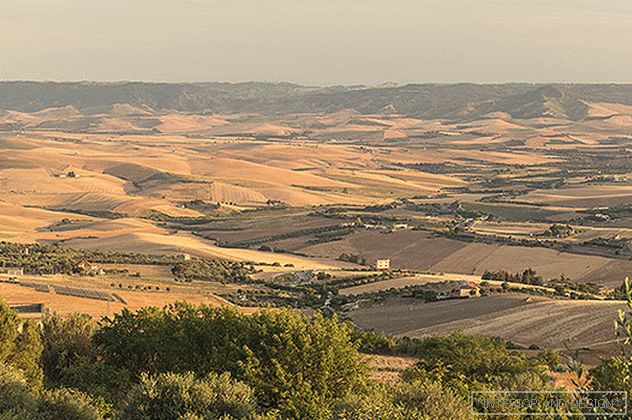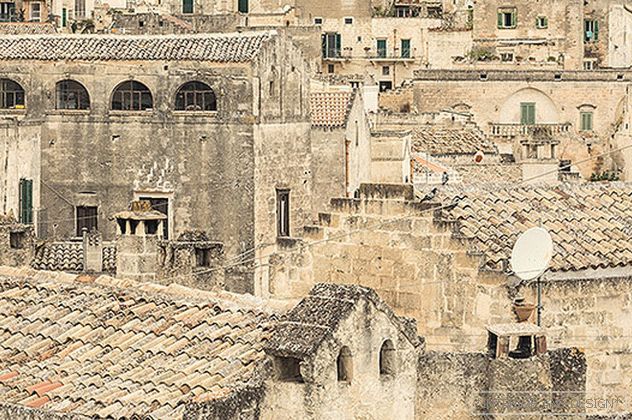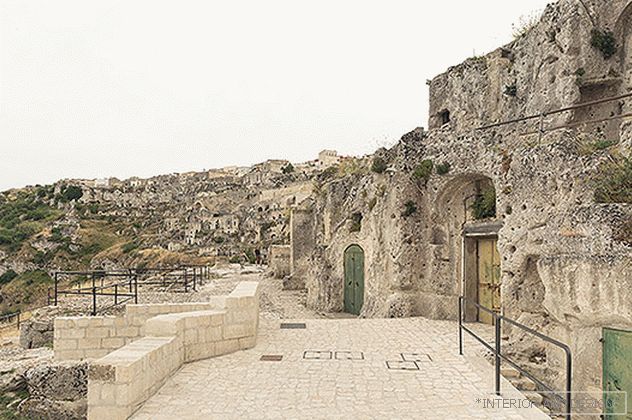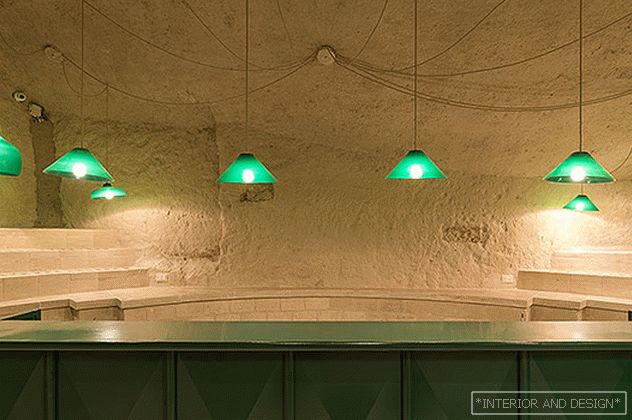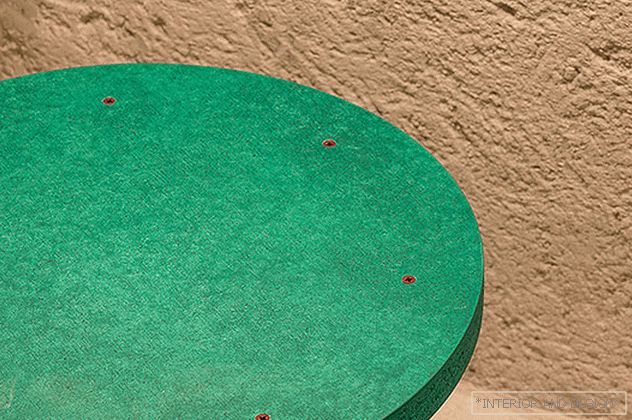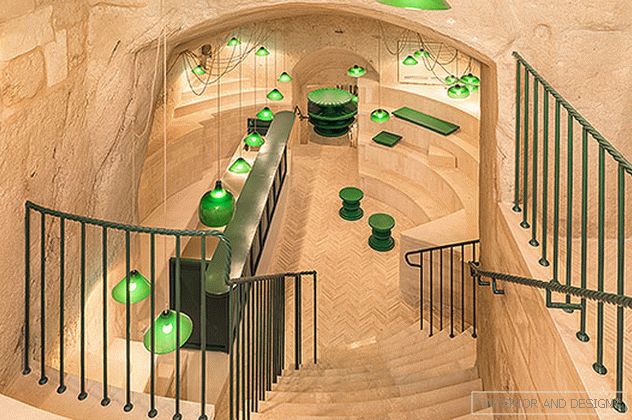 Located in Sassi, the old part of the city, Enoteca dai Tosi fits in with its surroundings. The three-level space devoid of windows resembles a cave. The abundance of steps - a reference to the numerous stairs that stretch on the slopes. Mean colors and pronounced texture of stone buildings were also reflected in the interior. There are only two main colors: the sand shade of stone and the green color of furniture, lamps and some details - a reminder of the rare greenery of Sassi and the green color of wooden doors, which is so often found in this part of the city.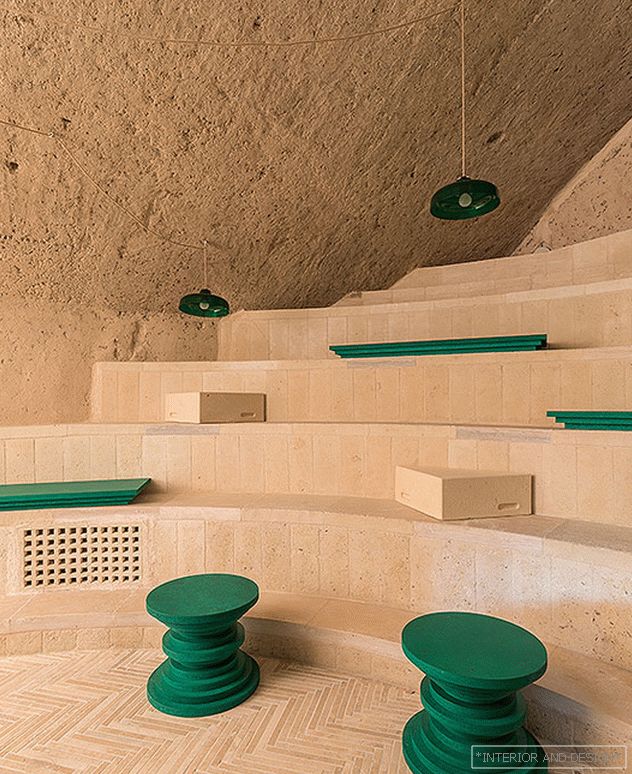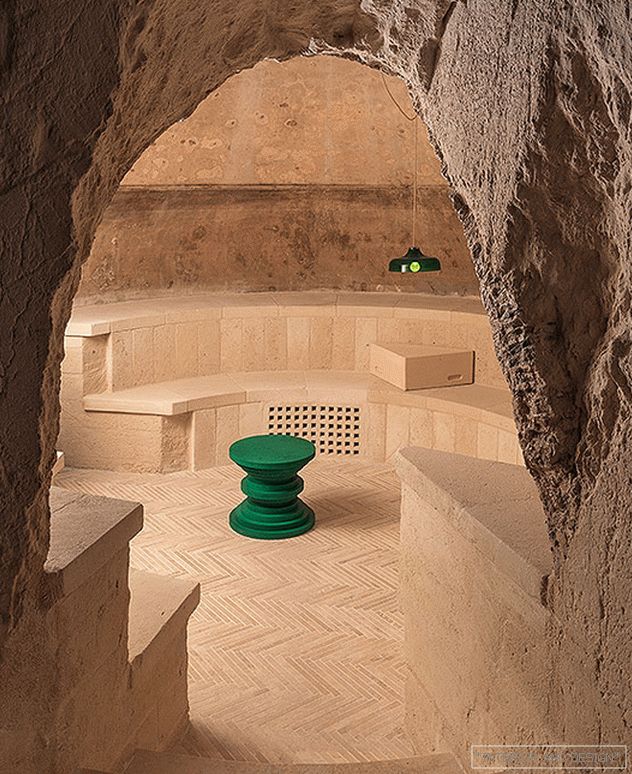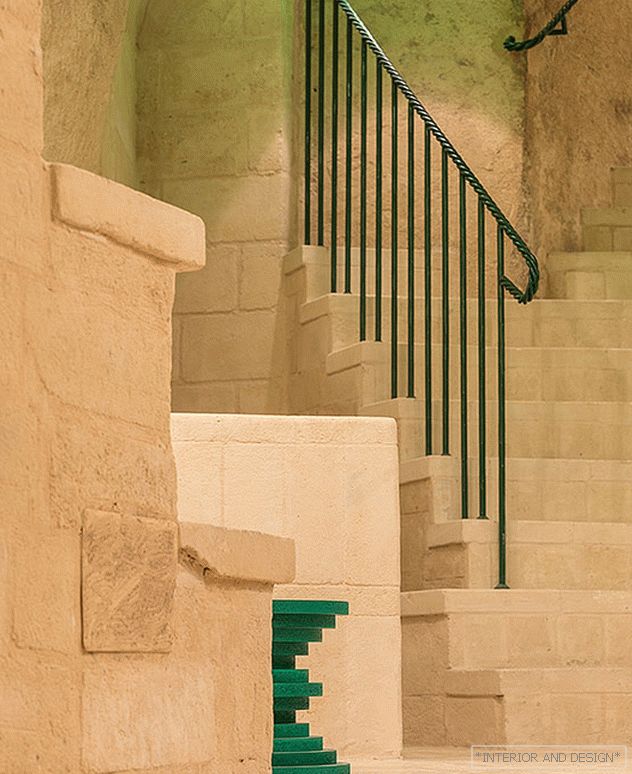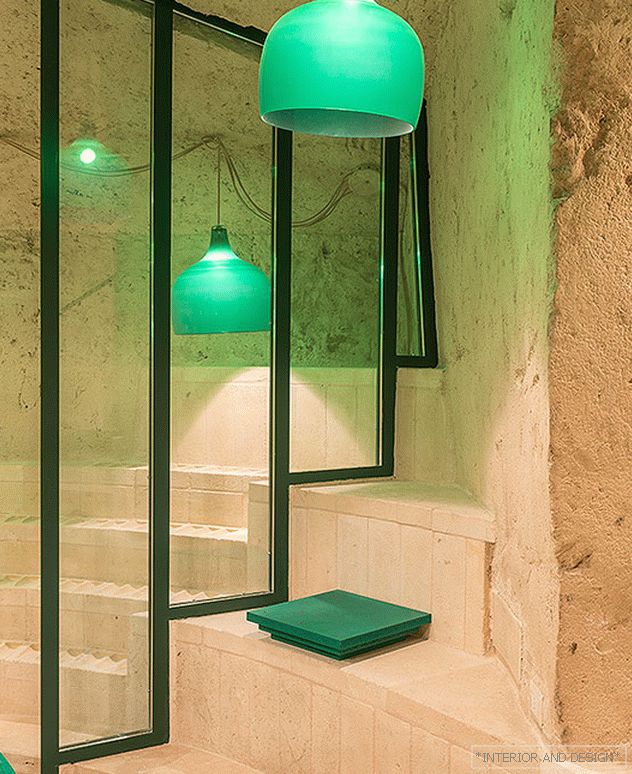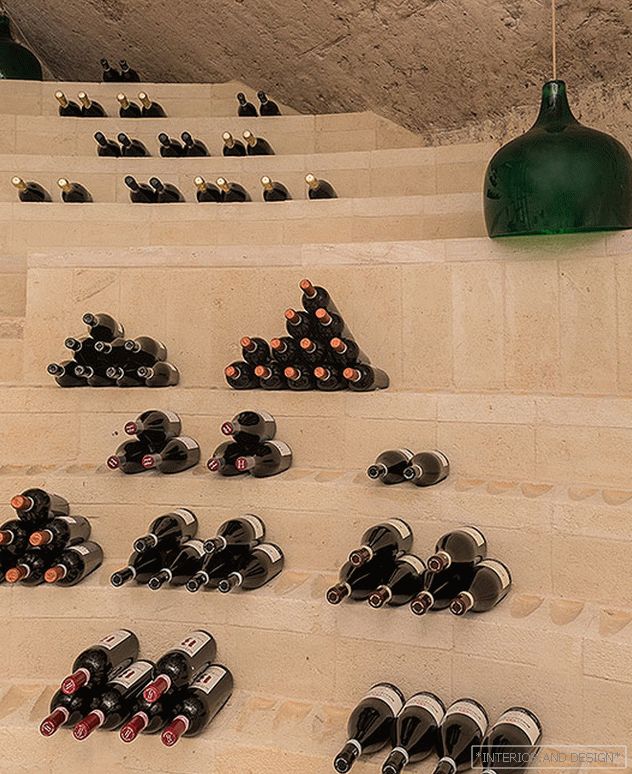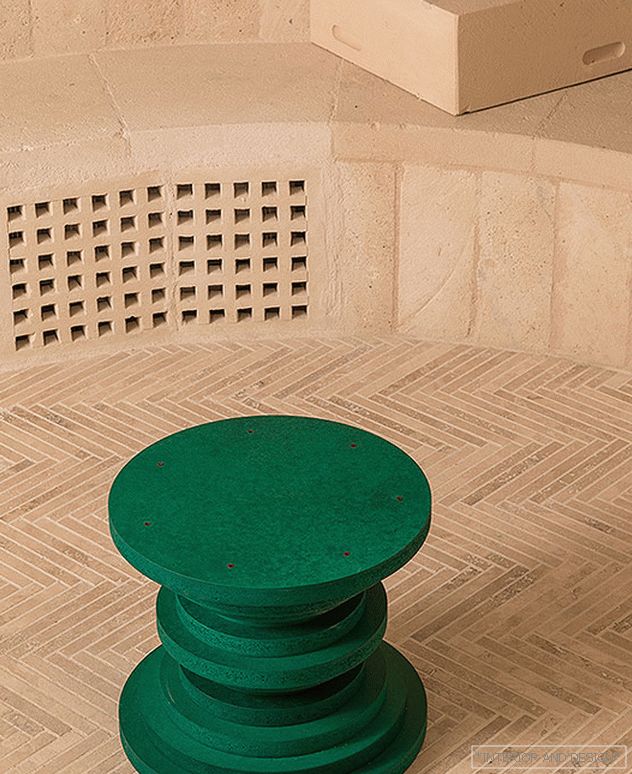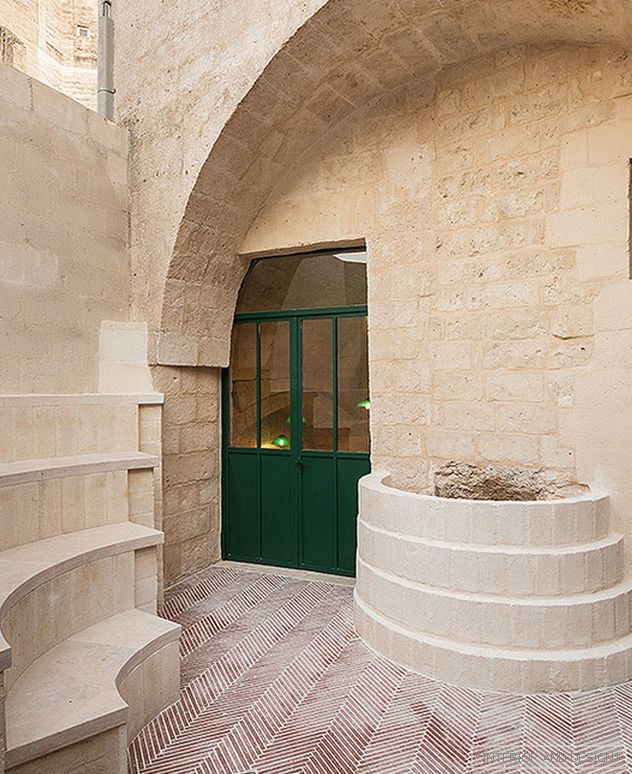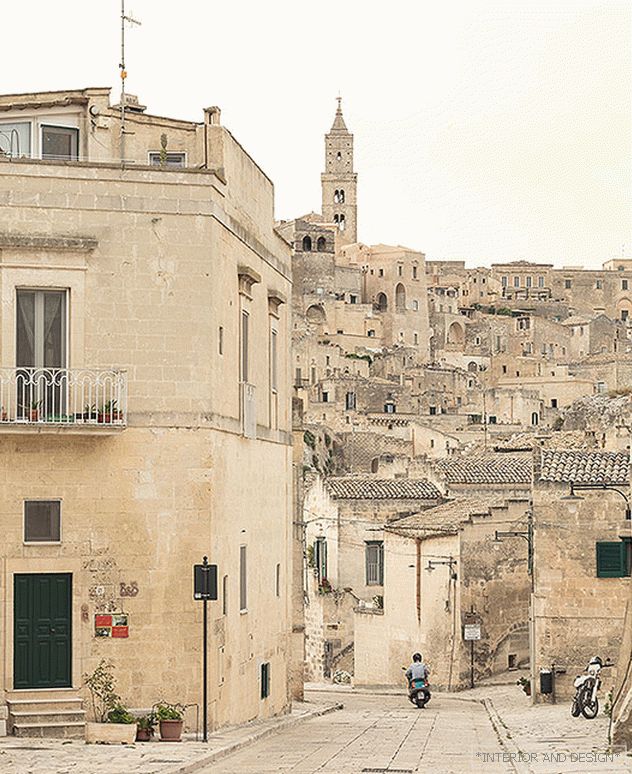 The project was developed by the Belgian studio Architecten De Vylder Vinck Taillieu, which bypassed four rivals and became the winner of the competition for the best design of this space.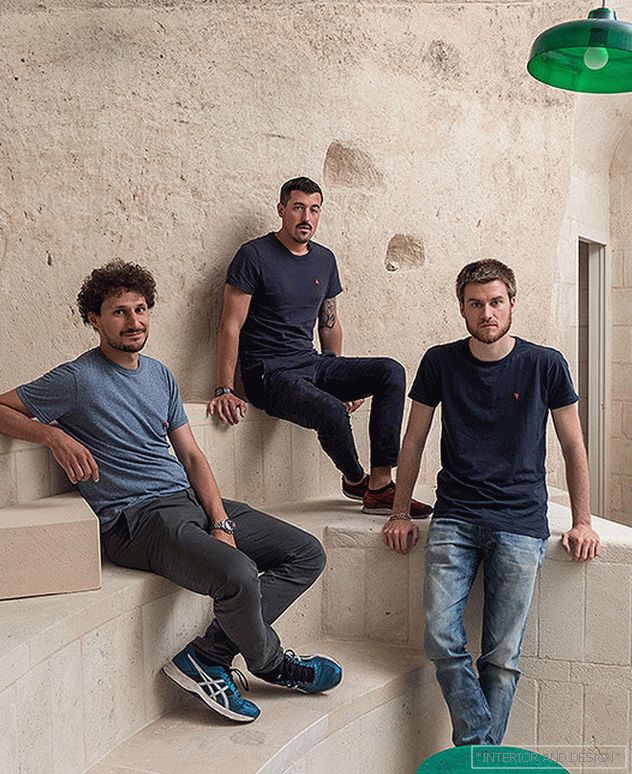 Architects Studio Architecten De Vylder Vinck Taillieu.