Koger ja Partnerid office in Tallinn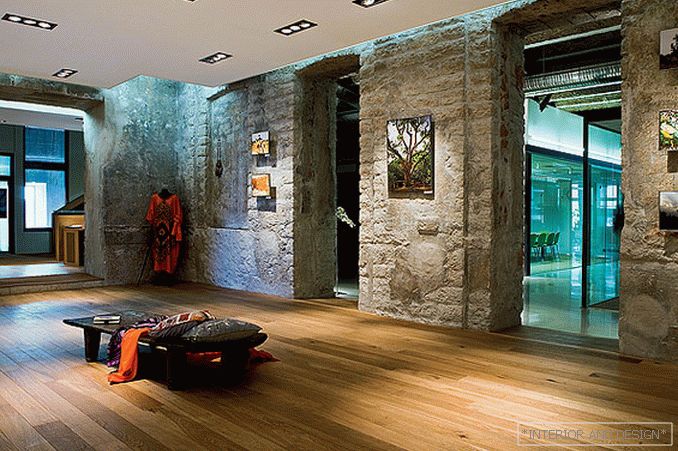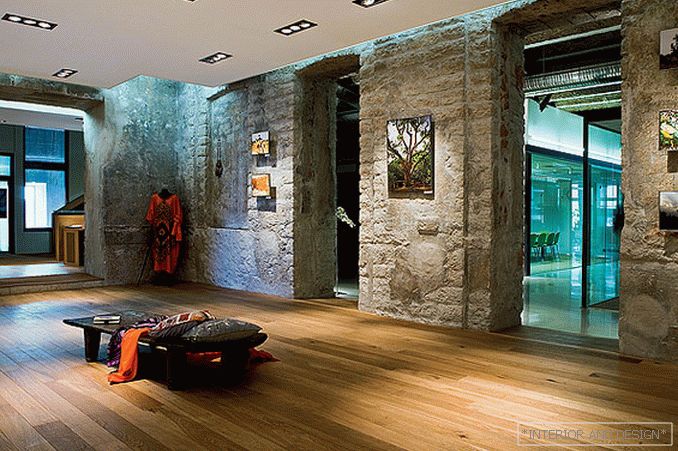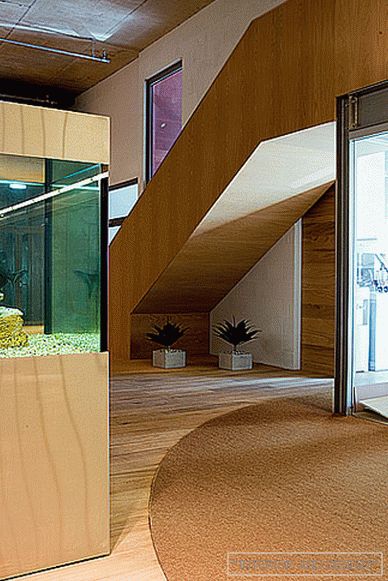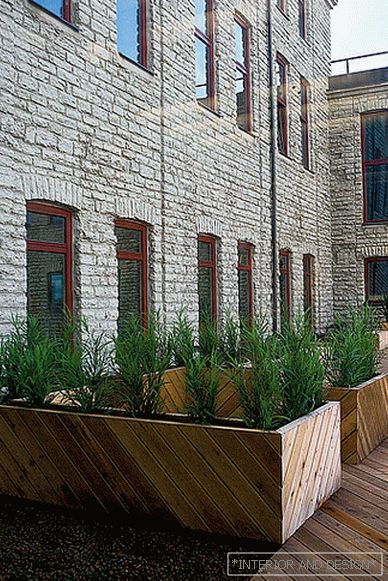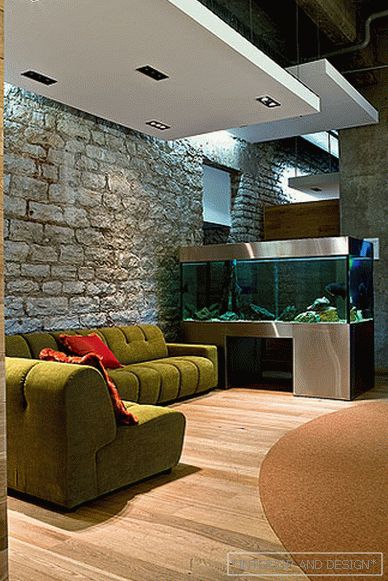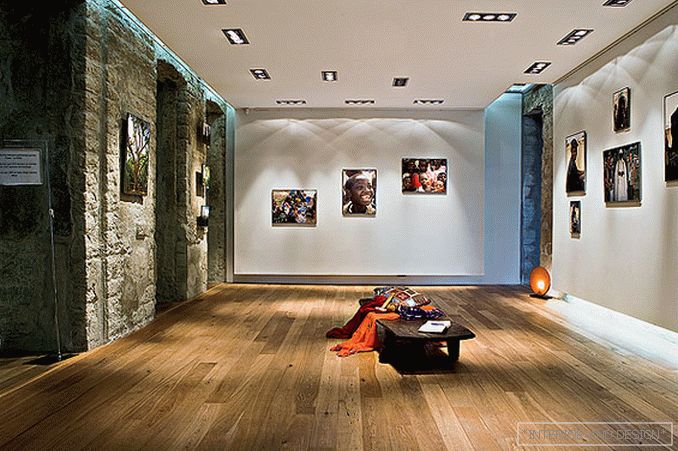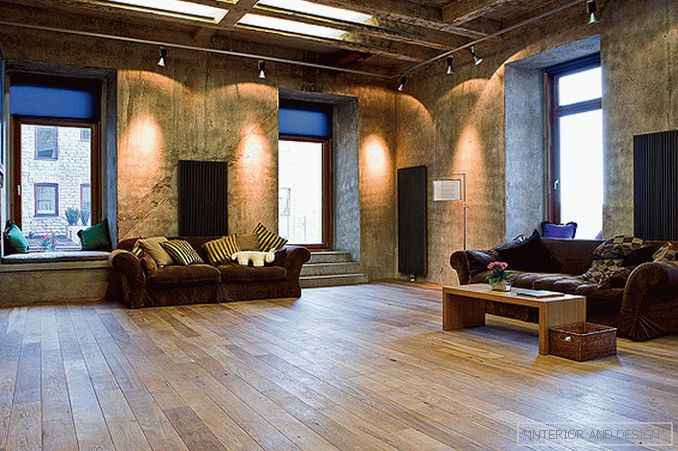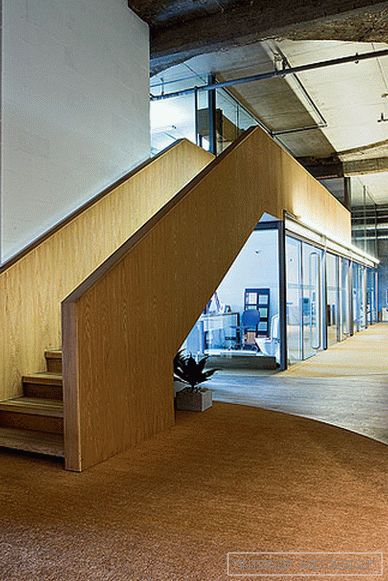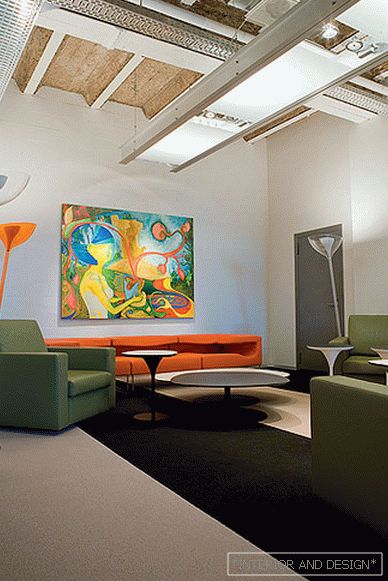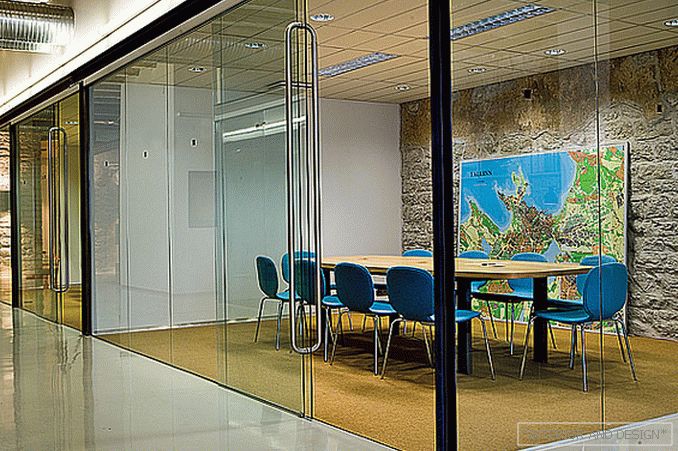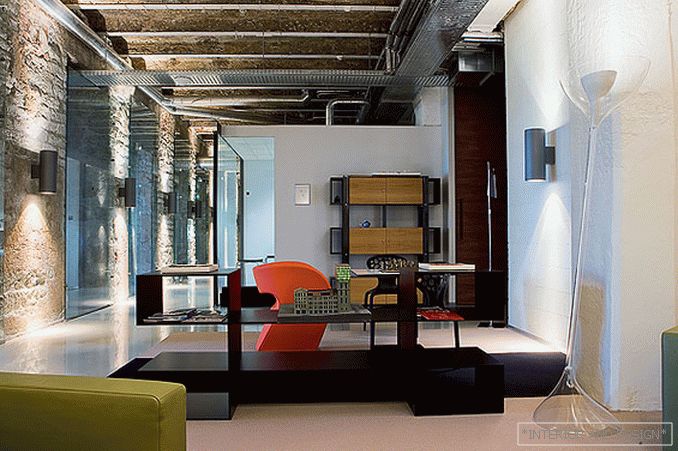 Passing the gallery
Leading headings: Nina Farizova
A photo: Ryder Kuurmaa
Project author: Lembit Andres Torqu, Yan F. Port, Kristel Jakobson
Magazine: N10 (132) 2008
Tallinn office Koger ja Partnerid is located in a former factory building. And to preserve the old and to introduce new is the main principle that the architects were guided by when designing this space ...
This building is 80 years old, "says Lembit Andres Tork, an architect. - For a long time, it was empty, until at last it was decided to reconstruct it and only then divide it into residential and administrative parts.
The old part of the building, which is made of limestone, was preserved, and a "glass cap" was installed on the roof. Actually the bureau that we did is on the second floor. We did not deal with restoration, but created a new space for a large construction company.
Customers gave us a blank check, and we did everything as we wanted. Limestone walls preserved and picked up simple modern materials that did not come into conflict with this beautiful antiquity. Oak parquet, natural carpeting, glass, aluminum, stainless steel parts, metal ventilation pipes ... Some surfaces were coated with white paint and the floor was covered with epoxy resin.
In many old buildings, where the concrete ceiling is preserved, it is broken without thinking. Here it was impossible to do this. The department of protection of monuments of antiquity ordered not to touch not only the concrete ceiling, but also large openings, where huge tanks once were located. We decorated these holes in the floor with round carpets.
For us it was a problem how to provide all office workers with daylight. And we came up with: in places where the sunlight falls from the windows, we put glass partitions, that is, additional lighting is achieved through the play of light. Plus, the floor covering made of shiny material refracts the rays, and the light becomes twice as large. We worked on the acoustics in the rooms. In the meeting area, the walls and floor were covered with special soundproof materials. We tried to take a diplomatic attitude both to this historical building and to the space and to create a modern office in a historical way "