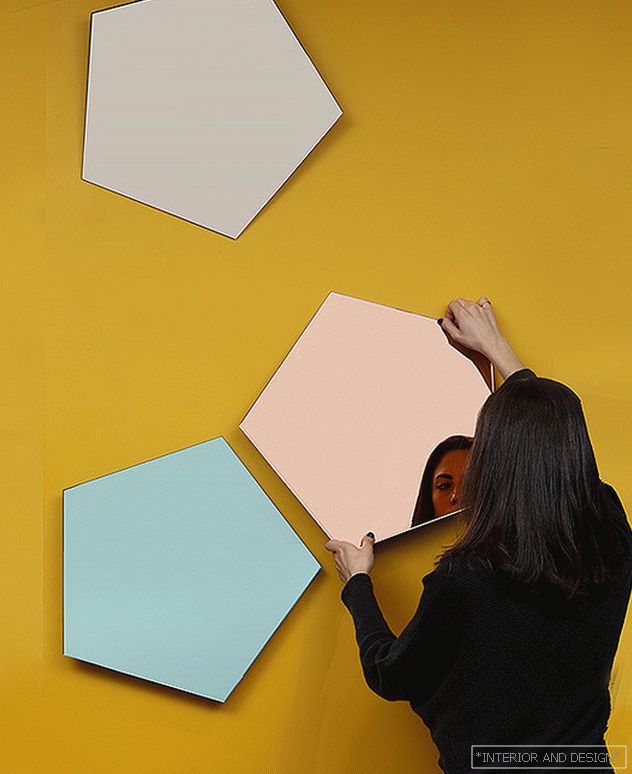 For the past few years, Beirut has become a creative city of global scope. Gallery of collection design opens there, expensive interiors are designed, authors of interesting collections master their skills there. At the invitation of Rossana Orlandi, Lebanese designer Nada Debs (Nada Debs) made her debut during Milan Design Week 2018 with the installation of Up, Close and Personal.
По теме: Поп-ап галерея Gabriel & Guillaume
Nada Debs is a Lebanese living and working in Beirut. She knows how to work with her hands, knows the old technology of manufacturing furniture, carpets and household utensils. Born in Japan, studied in the USA (graduate of the Rhode Island School of Design). She is a tireless traveler who feels like a fish in water in many countries of the Middle East.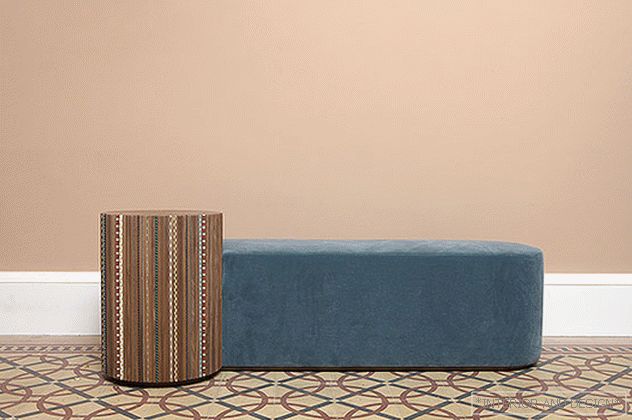 Funquetry collection.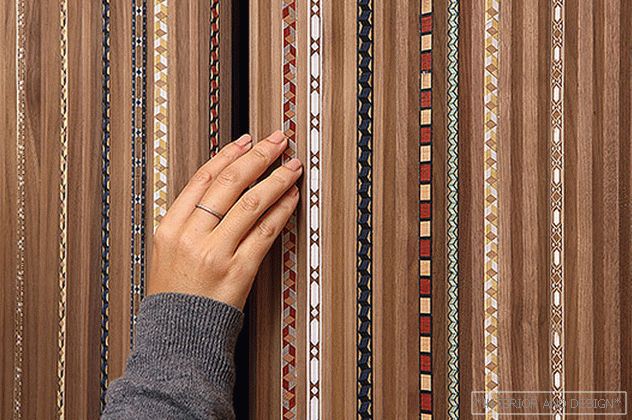 Funquetry collection. Разноцветные орнаментальные полоски требуют многодневной работы.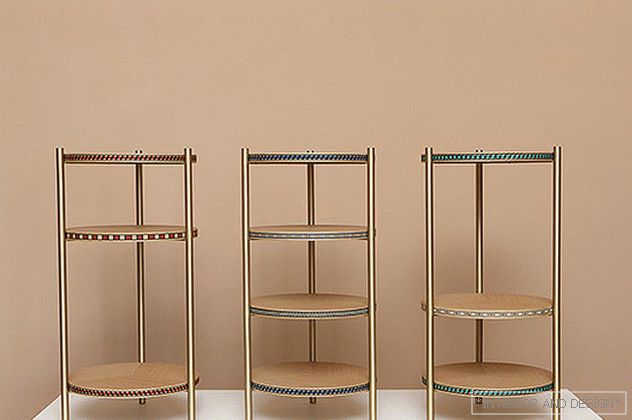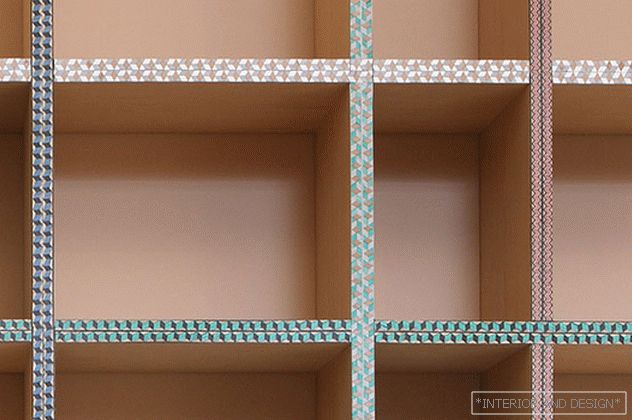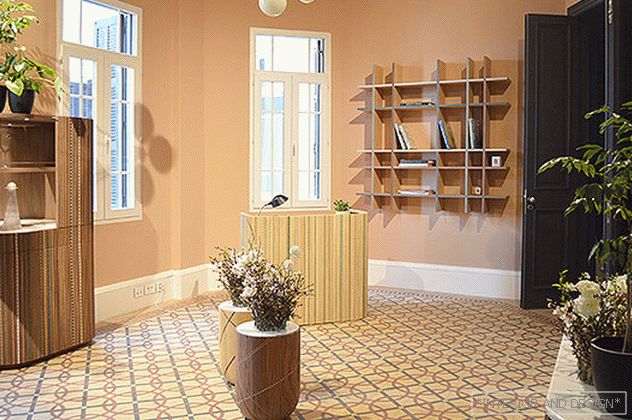 Her main pleasure is to mix traditions and technology, ensuring that things are busy, with manual work and fine workmanship, while looking fashionable, fresh, so that character and fantasy are imprinted on them. For example, her Funquetry collection was invented on the basis of traditional decor - thin wooden sticks, painted in different colors, glued together, then cut across thin layers, plates with a kaleidoscopic pattern are glued on the surface of shelves and cabinets.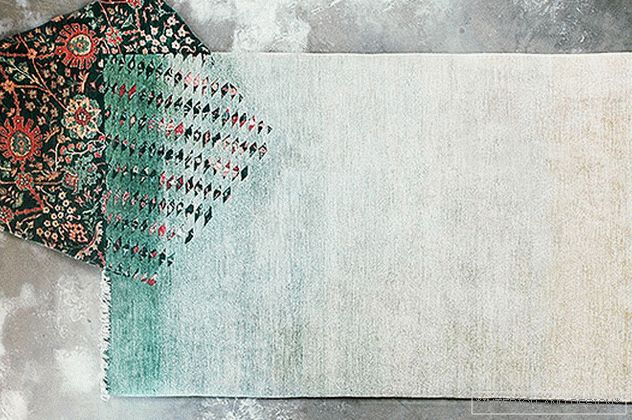 Ковер At the edge of love.
Call carpet You and I carpet.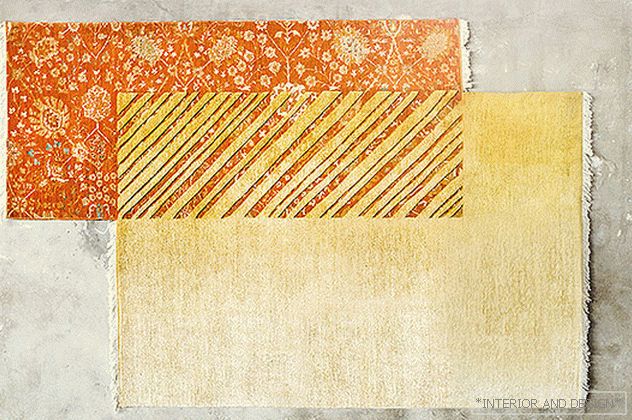 Ковер Too Square for Me.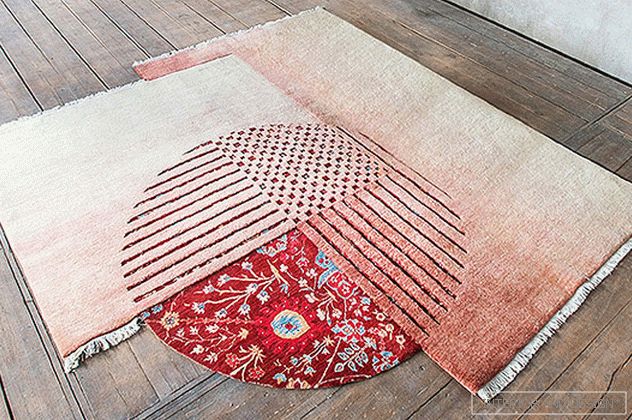 In 2003, she opened a showroom in Saifi, a district of Beirut, where art workshops, fashion boutiques and art galleries are concentrated. Her studio is located in a former residential building in the Jimazy district, which is famous for its nightlife, but the lively environment only helps the designers. Under the authority of Nada Debs, a team of 20 professionals of different specializations is working. Nada Debs actively sells her collections online: customers from all over the world buy carpets, furniture, installations and jewelry.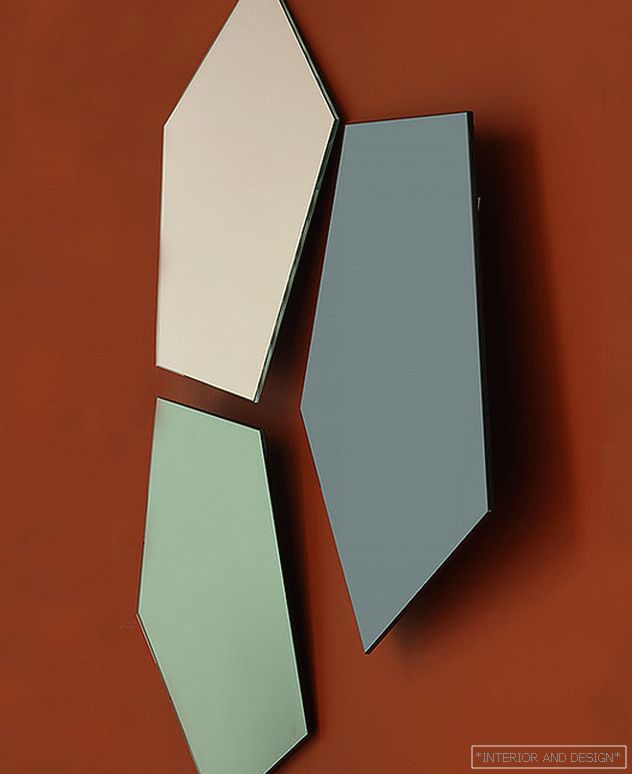 Collection of mirrors Refraction.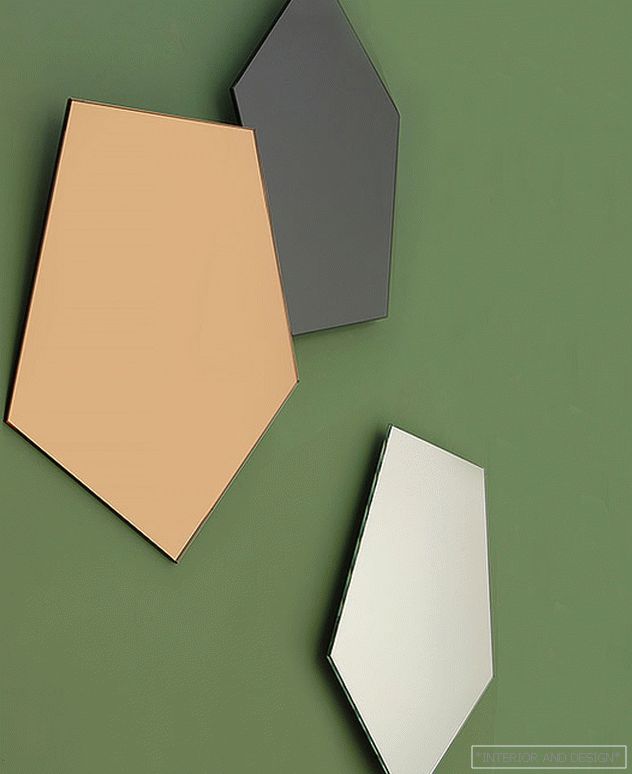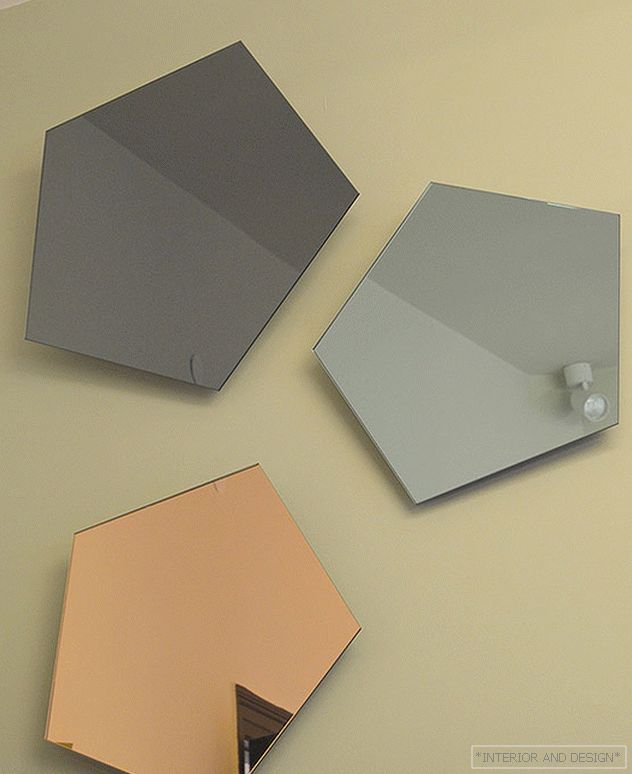 "Why is busy hand stuff important? They fill the house with positive emotions. I am convinced of it. Today, handicraft and craft skills are discussed very actively, but it seems to me that this is sometimes taken too seriously. I want traditional techniques to return easily, with elements of play and fun. Thinking about using some kind of technique when creating collections, it is important for me to learn how to work in it myself. I always start with my own hands.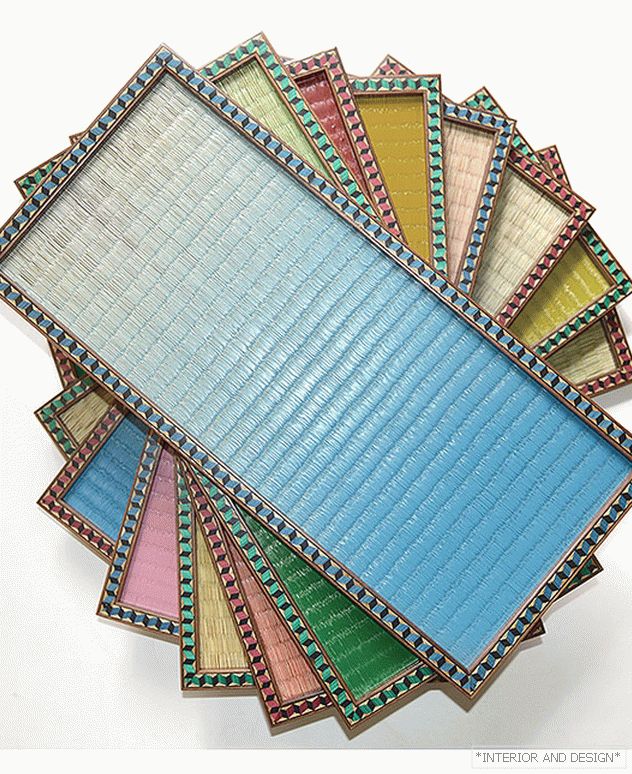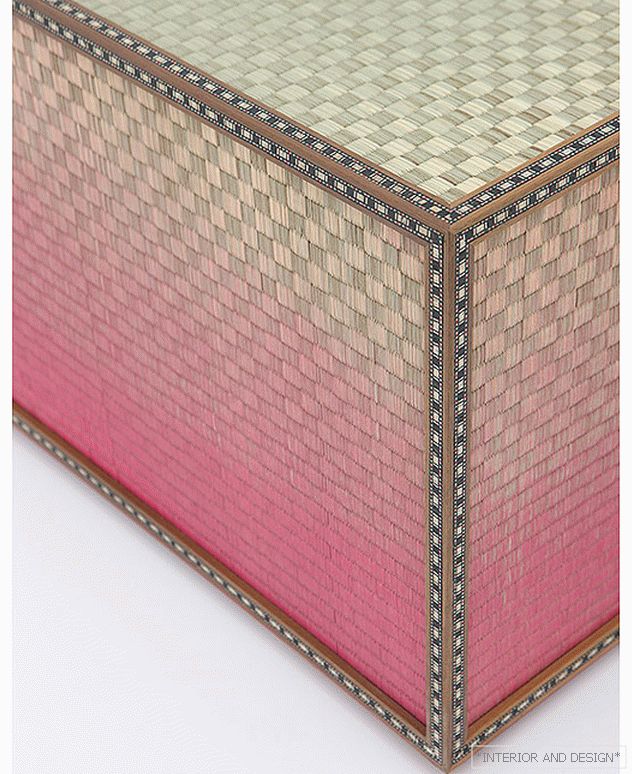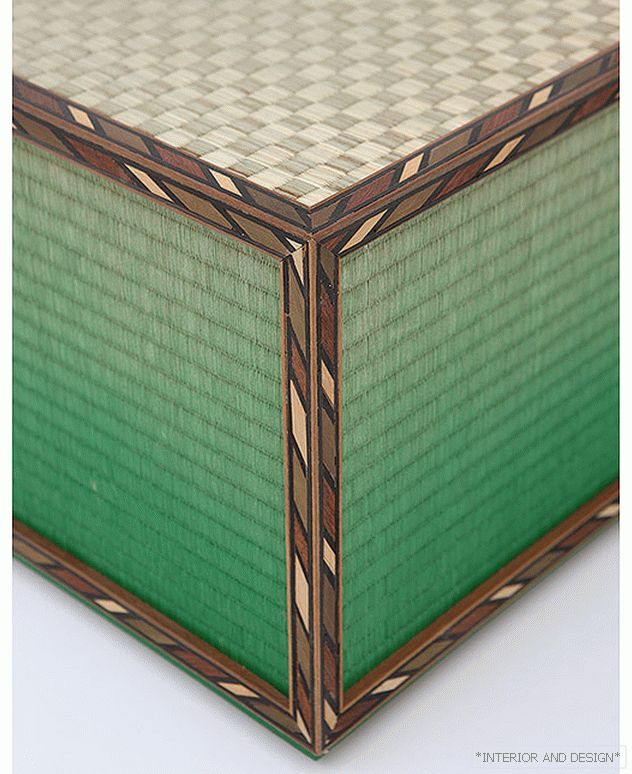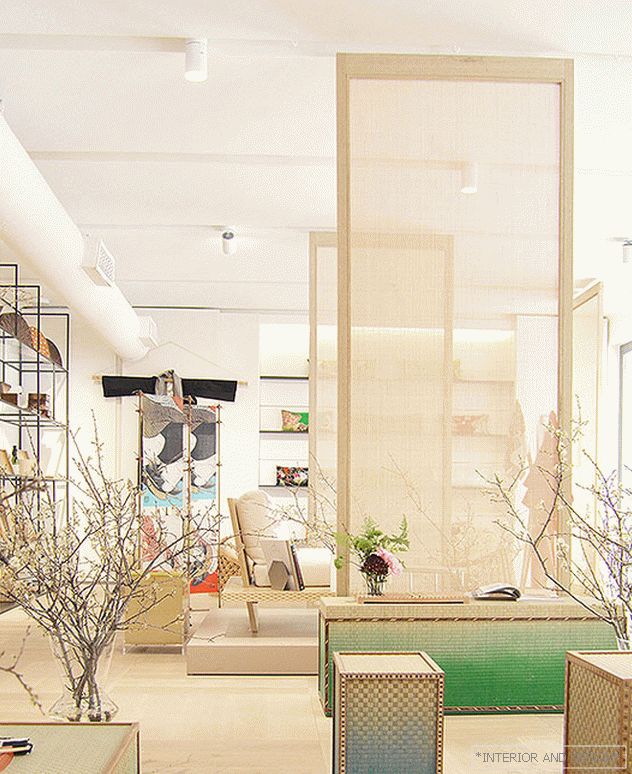 Tatami collection.
Recently we completely remade our Beirut studio. It is open to all comers. We are pleased to demonstrate the process of manufacturing items and are happy to share our experiments. Of course, we have a lot of secrets, but watching the process can be a real pleasure. "