Mike Shilov re-decorated the hall in the House of Receptions of the Ministry of Foreign Affairs in Moscow, which was not previously allowed to anyone. The designer spoke about the unique space and author's ideas in his interview with INTERIOR.RU.
By topic: Mike Shilov: Milan's month
"It is not for the first time that I have designed exhibition spaces for my long-standing and close friend, fashion expert Evelina Khromchenko. This time, the place that underwent a total redesign, and for the first time, was the famous mansion of Zinaida Morozova, now the House of Receptions of the Ministry of Foreign Affairs. Built according to the design of Shekhtel and decorated by Vrubel himself, this mansion breathes with history, therefore it was necessary to work with it extremely delicately.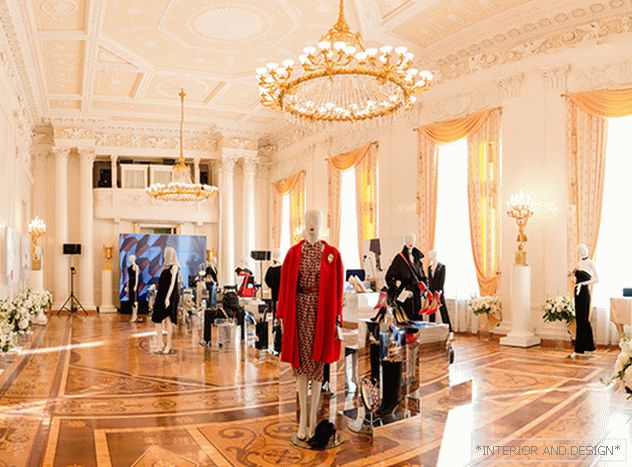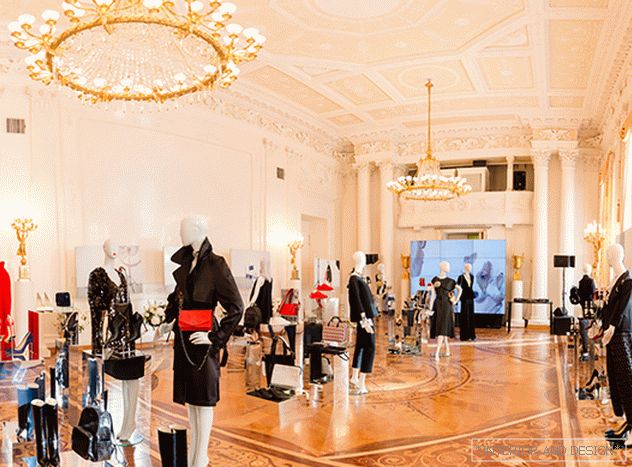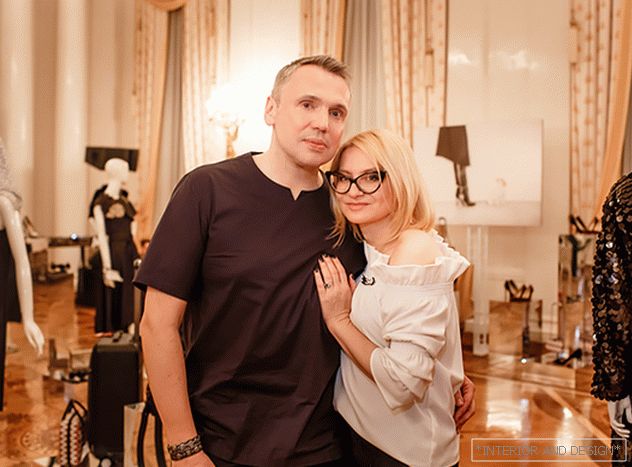 Mike Shilov и Эвелина Хромченко. «Эвелина демонстрирует отточенный стиль не только в своих выступлениях, но и в коллекциях обуви и аксессуаров под маркой Evelina Khromtchenko & Ekonika.»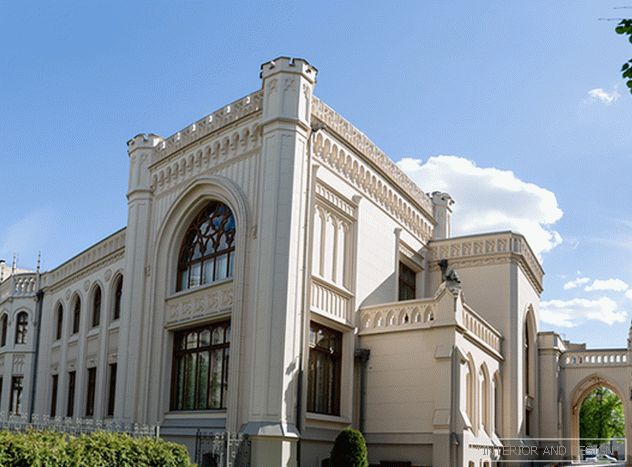 Zinaida Morozova's mansion (House of Foreign Ministry receptions).
My solution was to visually move apart the space, freeing it from ponderous furniture and selecting visually light objects for its installation: bright graphic images on white farms merged with cream Venetian stucco walls, asymmetrical bouquets of white flowers in transparent tall vases-cylinders, with their light casualness reduced the pathos of the luxurious reception hall, white mannequins of modern design, and finally, different-sized cubes-pedestals to showcase Evelyn's new collection, literally dissolved in the trans.
By topic: Mike Shilov: gallery apartment on Ostozhenka
As soon as I saw a magnificent parquet floor, the idea of ​​installing from mirror cubes immediately came to my mind. I imagined how mirror surfaces would multiply the complex elements of the floor pattern, reflect them, create new ornaments, double curls and arabesques, turning the parquet into the protagonist of the exhibition I prepared. Our tandem with Evelina is not accidental: my minimalistic approach is close to her in spirit. "