Joris Laarman (Joris Laarman, b. 1979) belongs to a new generation of experimental designers. Their weapon is technology, their goal is to design the future. Changing materials and complicating tasks, Laarman and his studio are busy with artisans, attract scientists, deal with engineers for the sake of product excellence. The ridge of Joris Laarman - 3D printing and robotic printing of metal using manual labor. The work is very diverse - from unique furniture of its kind to museum installations, films and master classes at universities around the world.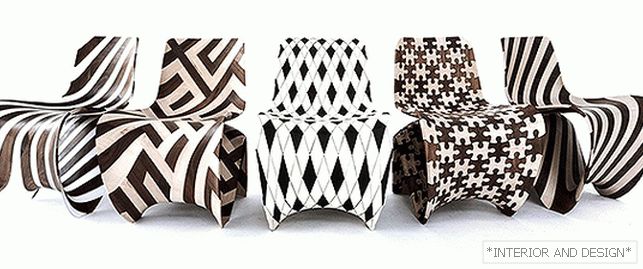 Makerchairs series of items printed on a 3D printer.
Studio Joris Laarman Lab was born in 2004 with the assistance of the partner documentary filmmaker Anita Star. Anita and Joris grew up in a Dutch village and built a career themselves. Laarman graduated with distinction from the Design Academy in Eindhoven in 2003, becoming famous for the famous Heatwave project - the openwork radiator, which was published by Droogdesign (now produced by Jaga). Vitra and Flos soon became the clients of the young studio Joris Laarman Lab. In 2011, the Wall Street Journal awarded Yoris Laarman the title of Innovator of the Year in Design. The interest in digital printing led to a cycle of studies with students of the famous Architectural Association in London, the Rietveld Academy in Amsterdam and the native alma mater - the Design Academy in Eindhoven.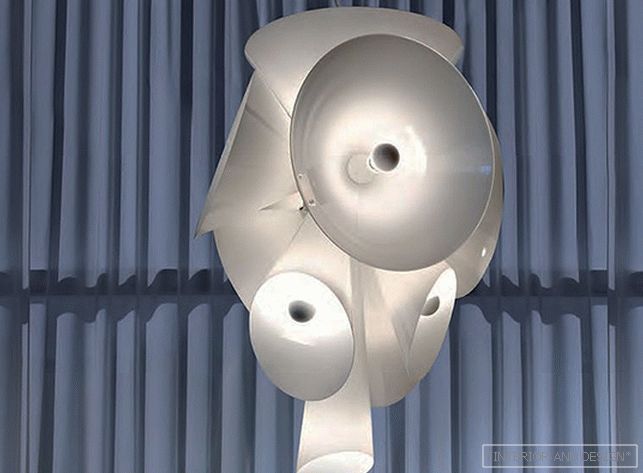 Ceiling lamp Nebula for Flos.
In 2015, in collaboration with the MX3D company, Joris built a bridge in Amsterdam: the most difficult rigid metal structures were bent by robots. Using the same method, he created an aluminum chair and an incredible bronze butterfly screen. A monolithic piece of metal turns into a sponge-porous shape, as if woven from the smallest molecules. The elements are combined with each other using laser sintering technology, which allows to achieve seat strength. "In 2014, we put the welding machine on the manipulator. It was only the beginning - then we could create an object just two centimeters from the floor, "says the designer. - Butterfly screen is already a two-meter object. Sells a screen New York Friedman Benda Gallery.
Related: Screen Butterfly - hit exhibition Design Miami / Basel
"I firmly believe in the future of both digital production and local handicraft work"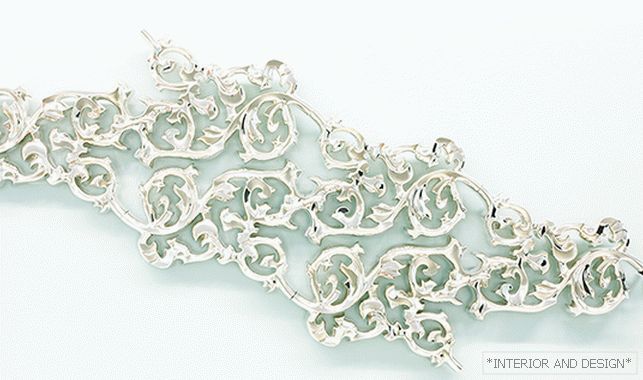 Radiator "Heat Wave". Droogdesign / Jaga. 2003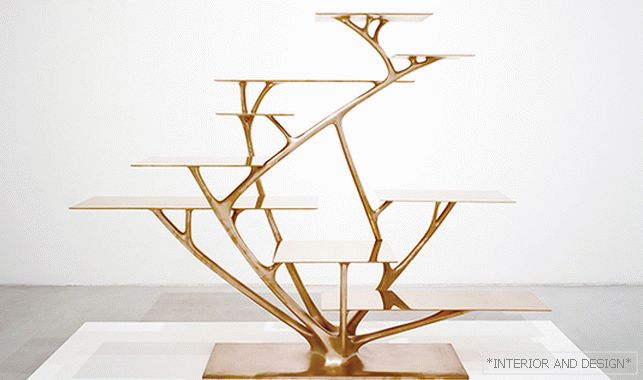 Bookshelf Branch. 2010. Design Museum Groningen, The Netherlands.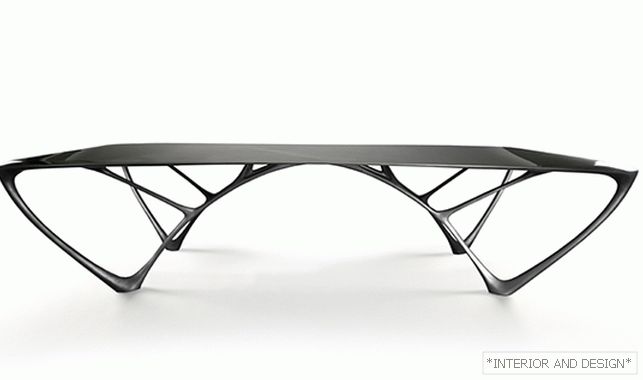 Table Bone. 2010. Aluminum.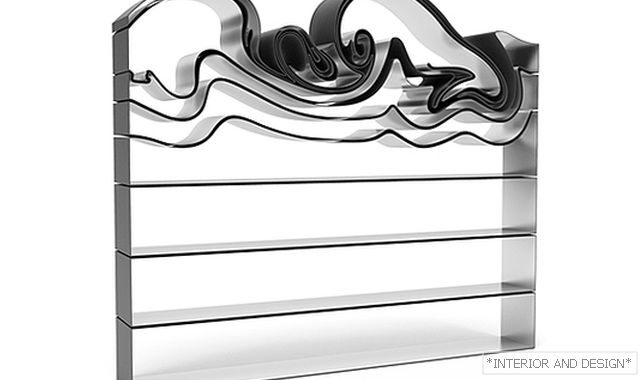 Rack Vortex. Aluminum.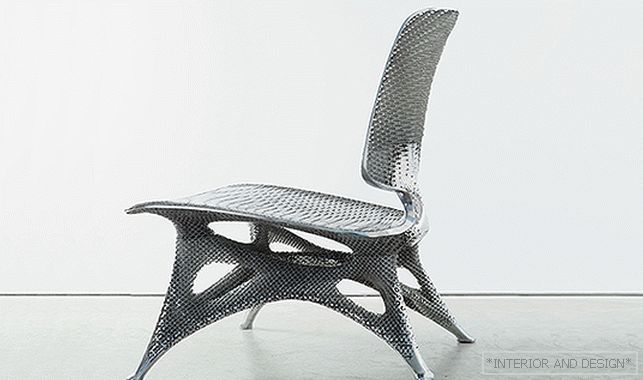 Chair Aluminum Gradient. From the collection of the Vitra Design Museum.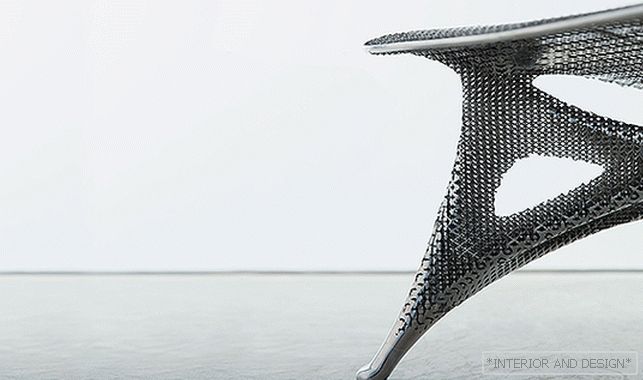 Chair Aluminum Gradient. Fragment. From the collection of the Vitra Design Museum.
Table Forest. Gallery Kukje, Korea.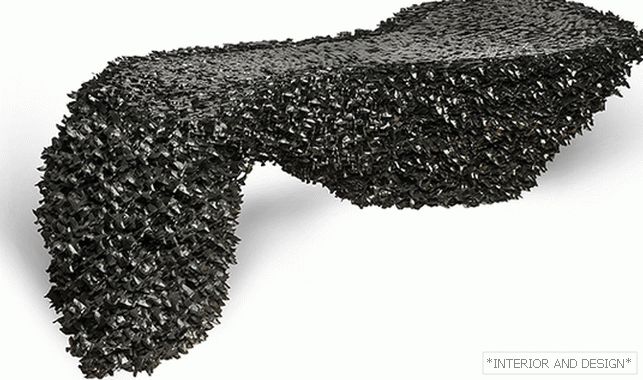 Starlings table. From the collection of the Museum of Decorative Arts, Paris, France.
The innovative works of Joris Laarman Lab are widely known, they are exhibited at many exhibitions around the world, they can be found in the permanent collections of more than 30 major international museums, including the Museum of Modern Art in New York, Georges Pompidou Center in Paris Amsterdam.