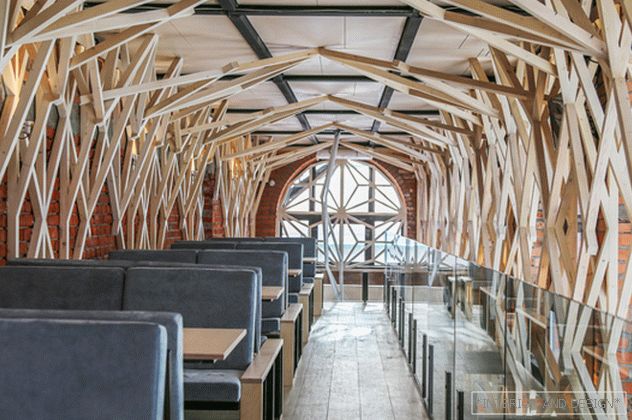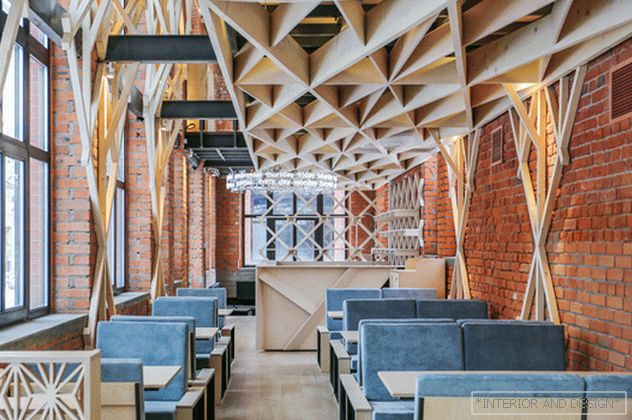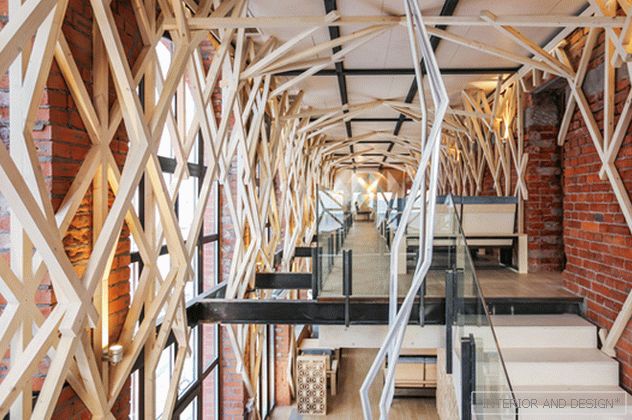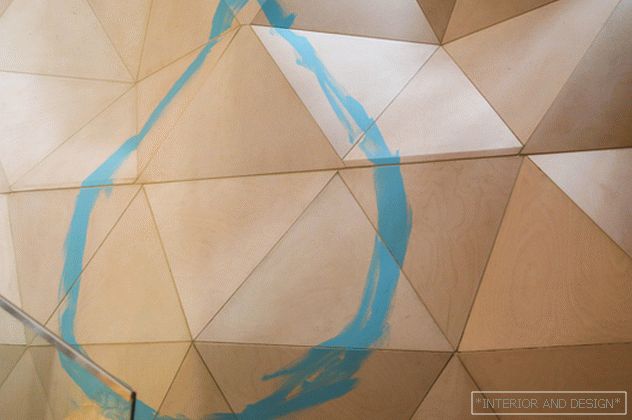 Architectural studio IITM Architect, Dmitry Antonov, designed the bar "Bump" on the Old Basmannaya in Moscow.
By topic: Suprematism architect Maxim Kashin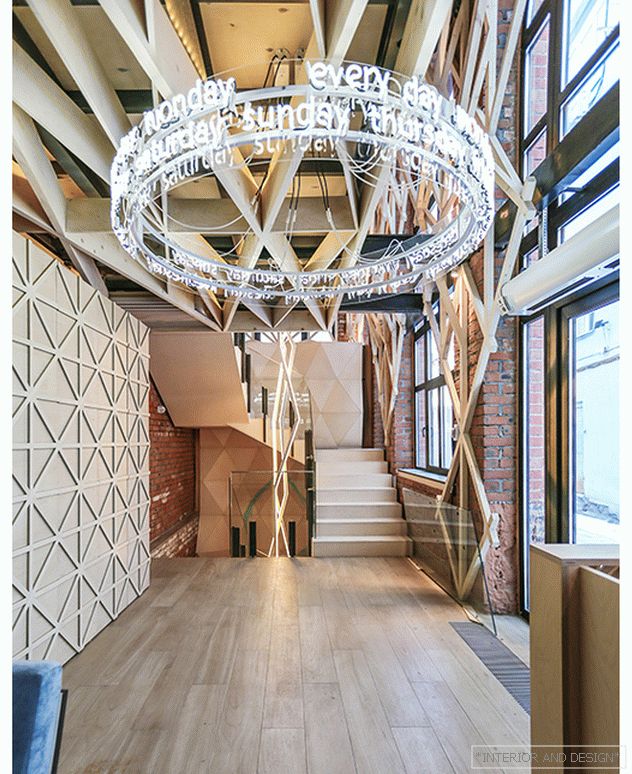 The old one-story building with ceilings of 5.8 m in the historical center of Moscow was reconstructed: a second floor was added and the basement was expanded to have three full-fledged floors able to accommodate 80 people.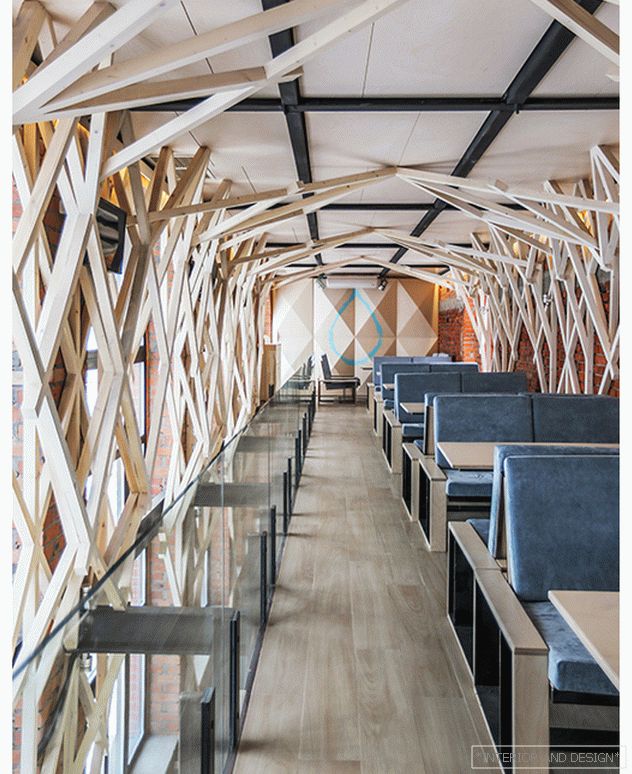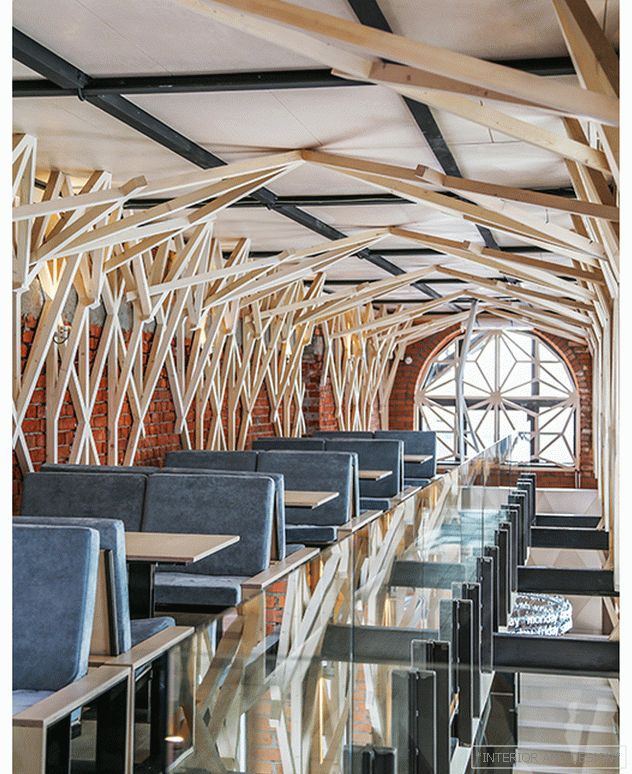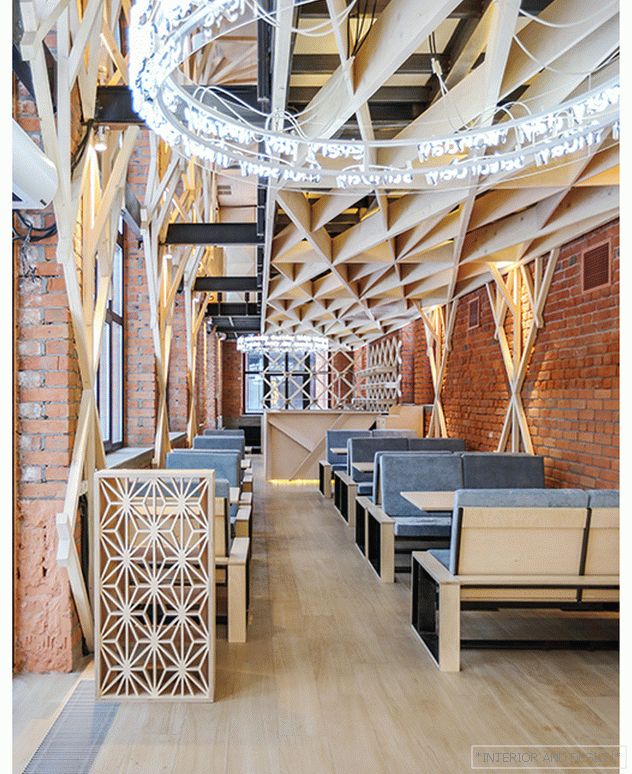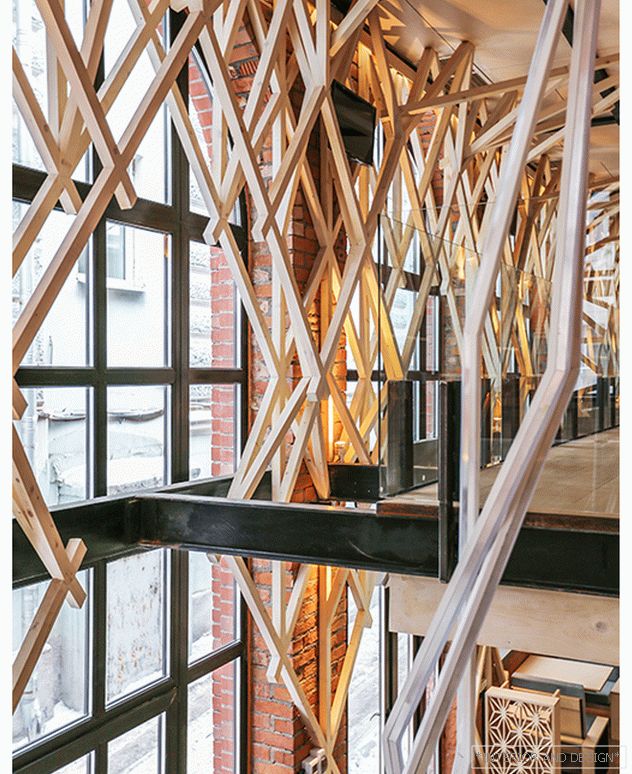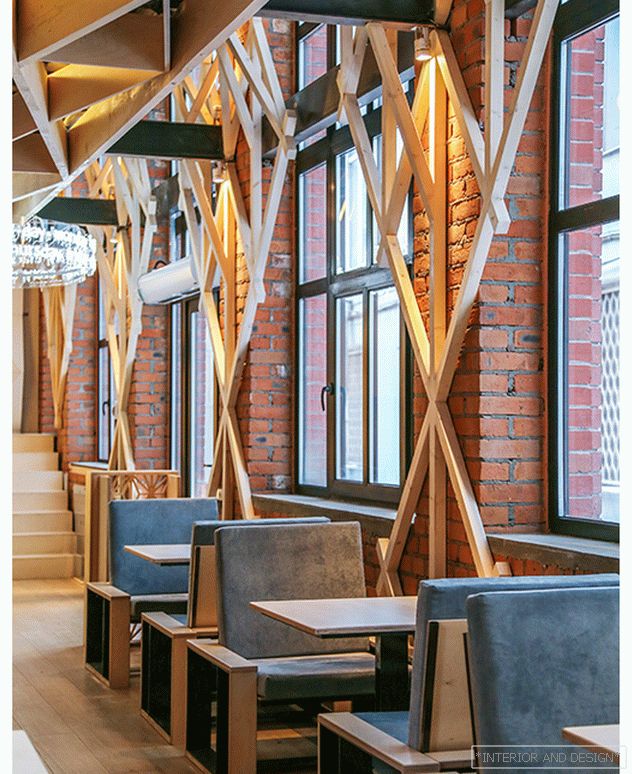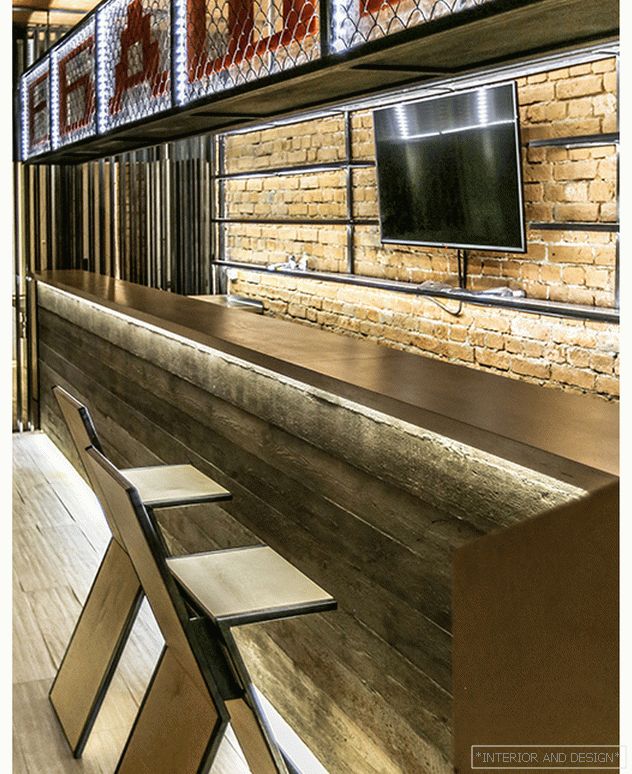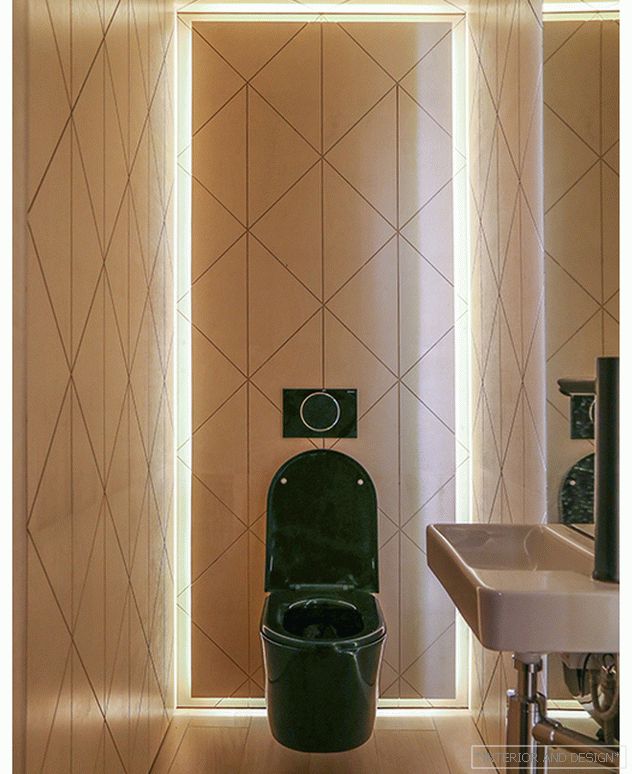 All interior elements were made by hand using birch plywood and pine. Access to the roof was organized: two ladders were added, one of which leads directly to the very top of the building.