Barley's Bergere, designed by Umberto Asnago for i4 Mariani, is one of the 2016 fashion hits. In the model of the classic of the 60s it is adjacent to modern trends. The high back and the underlined frame (made of Canaletto walnut), the dynamic contour and low seating make the item a perfect example of living room furniture. Architect Umberto Aznago (born 1949) is a timeless design specialist. After graduating from the National Institute of Arts in Kant (Istituto Statale d'Arte di Cantù), he began his career at Giorgetti, where he later headed the research and development center. All products manufactured by this company in the 1970s were developed exclusively under the leadership of Umberto Aznago. Umberto collaborated with Penta, Busnelli, Besana, Porada, Arflex. The Italian factory i4 Mariani produces furniture, which is characterized by discreet luxury and craftsmanship Made in Italy: i4 Mariani pays special attention to the manufacture and processing of leather. In addition to Barley, for i4 Mariani, the designer designed desks, work chairs, sofas and coffee tables in different years.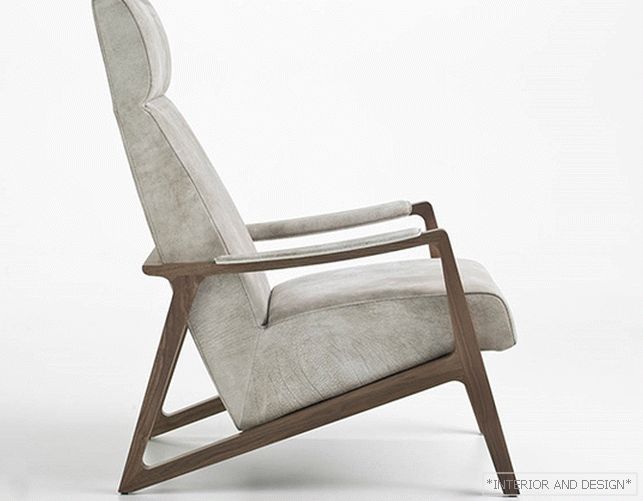 Chair upholstery - cuoio leather - durable, resistant to external influences; working with her requires great skill.
The premiere of the Barley chair was held at the Milan Furniture Salon (Salone Internazionale del Mobile).