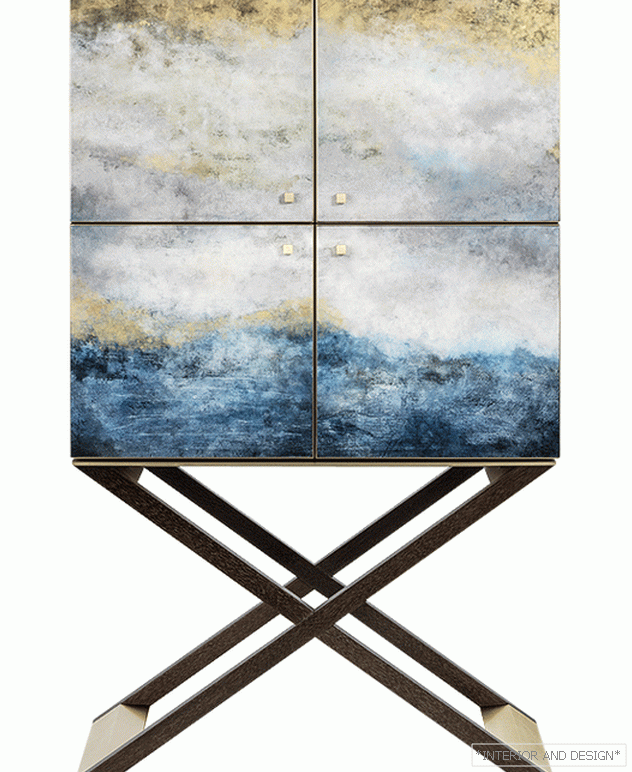 Case-bar Сlub, Armani / Casa. Straw marquetries, satined brass, lacquer colors Ocean create a composition in the spirit of Hokusai. Limited Edition.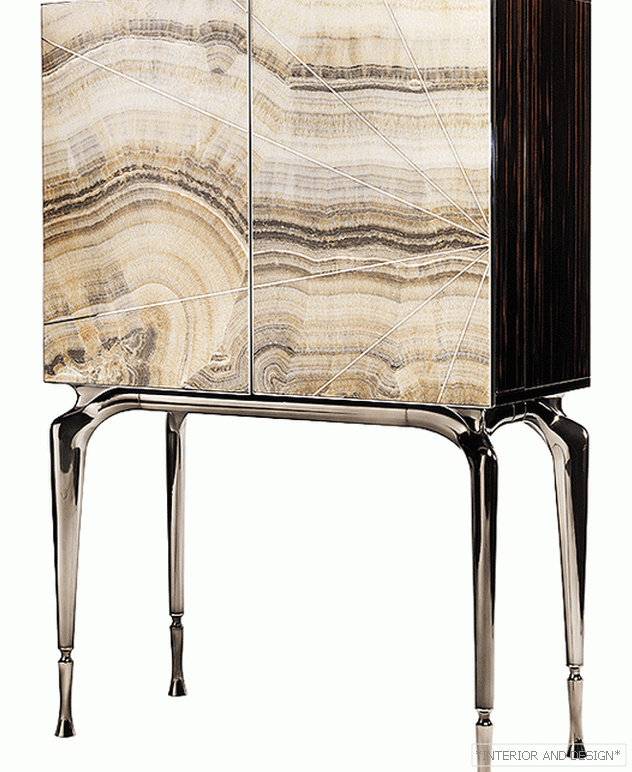 Aurora, diz. S. Leung, Visionnaire. The model is inspired by the art deco style. Eben veneer, onyx.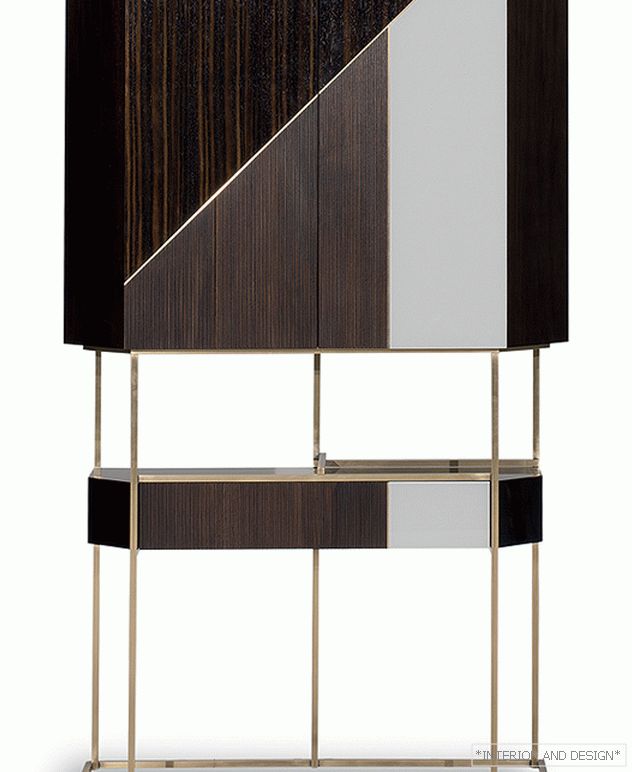 Колл. Wireframe, диз. Draga & Aurel, Baxter.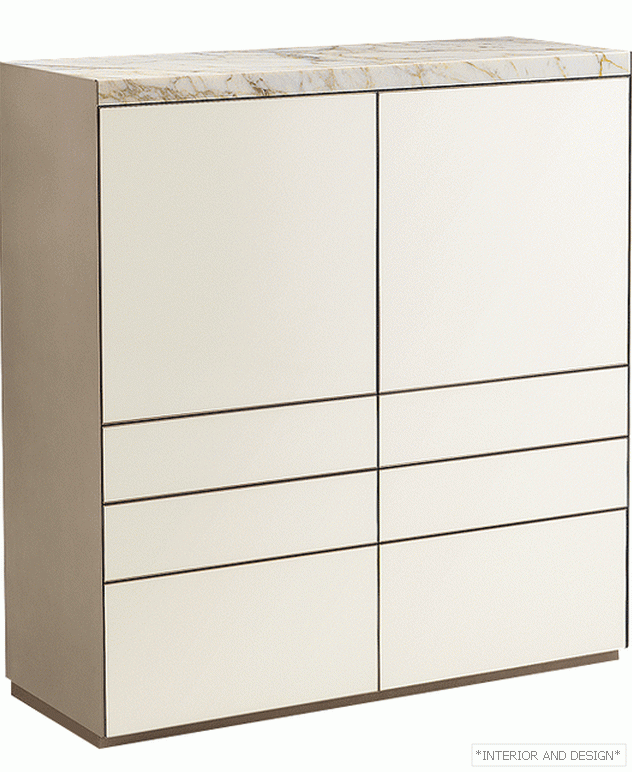 Cabinet, call. Self Bold, diz. J. Bavuso, Rimadesio. Marble top, available in varnished glass or metal of five colors.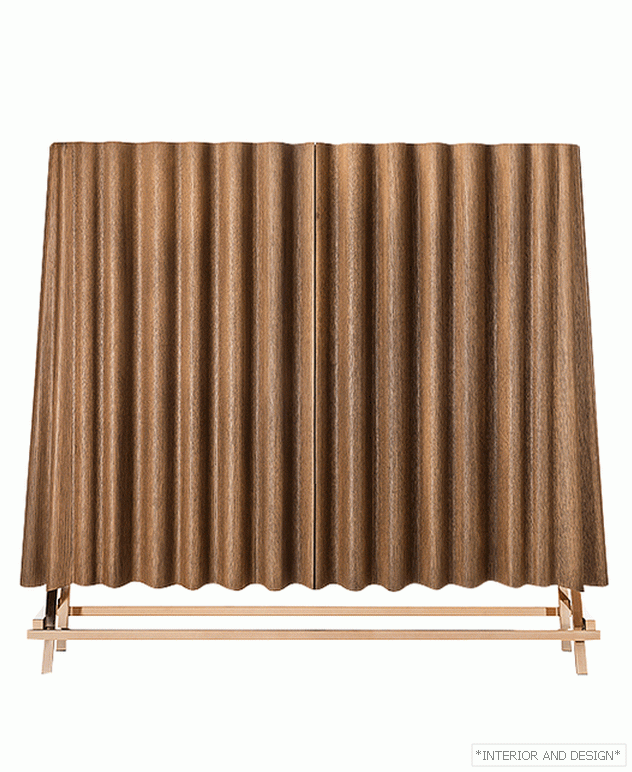 Rideau, diz. F. Laviani, Emmemobili. The facade of plywood creates a drapery effect.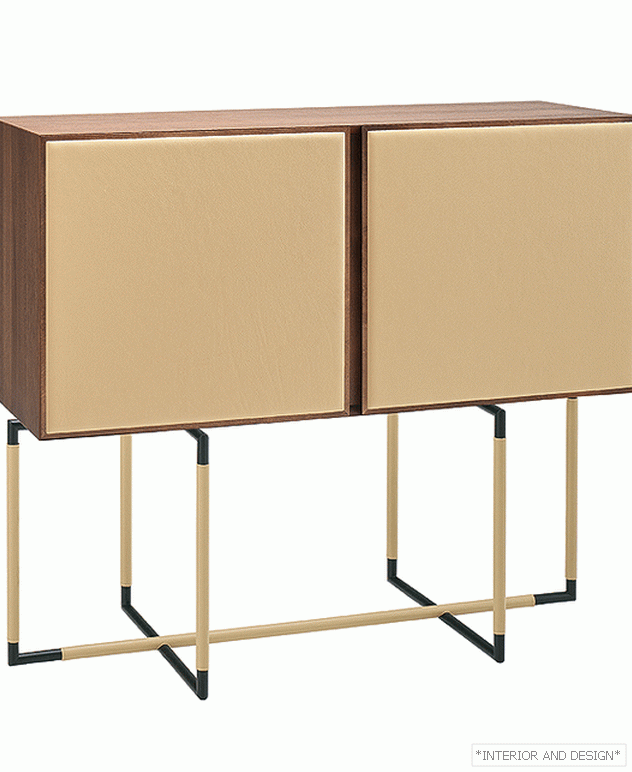 Komod Bak, Diesel. F. Laviani, Frag.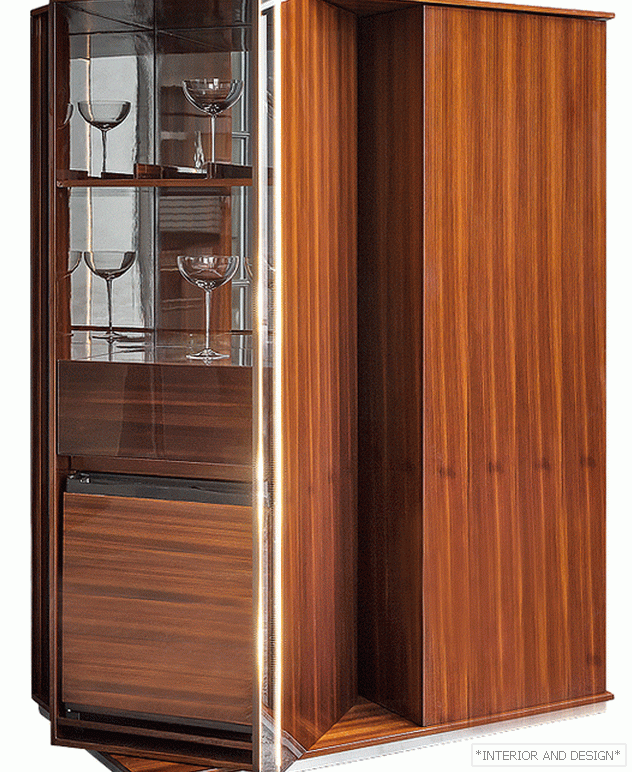 Bar fridge of the call. Torri, diz. P. Borgonovo, Natevo Design (Flou company brand), Flou. Matt eben, matt or lacquered larch. Revolving doors. Inside the LED-lights.
Relief stone, диз. Fort Standard.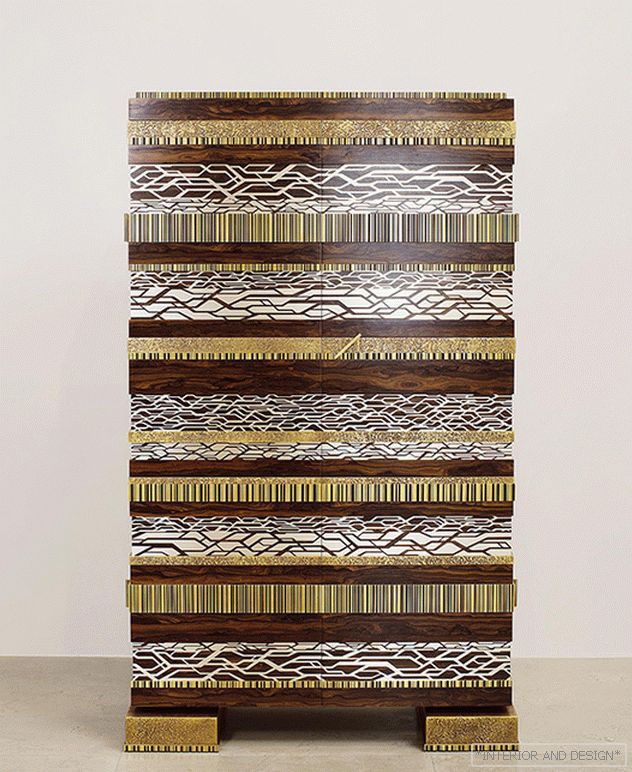 Soundtrack, Diz. Э. van der Straten.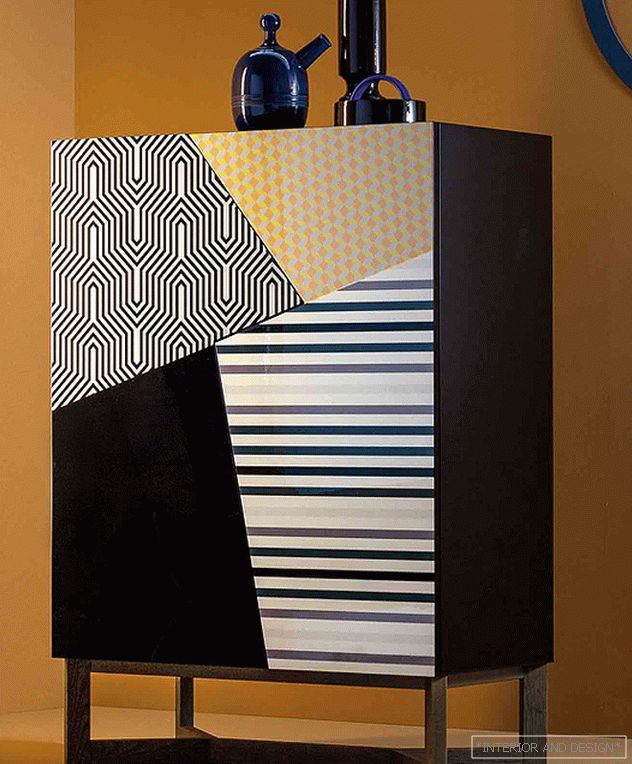 Doppler, Diesel. Дж. Vigano, Bonaldo.