Designer Noa Haim presented an alternative source of energy. The Windmill Robot project is a robot that is driven by a multitude of windmill blades. Windmill Robot is made of recycled cardboard with the possibility of its further processing, the blades of the mill are printed on a 3D printer. The universal structure makes it possible to connect it with other similar robots, thereby increasing the production of energy. Noah Heim argues that her project will provide enormous assistance in the production of energy for municipal needs, allowing you to save on traditional sources.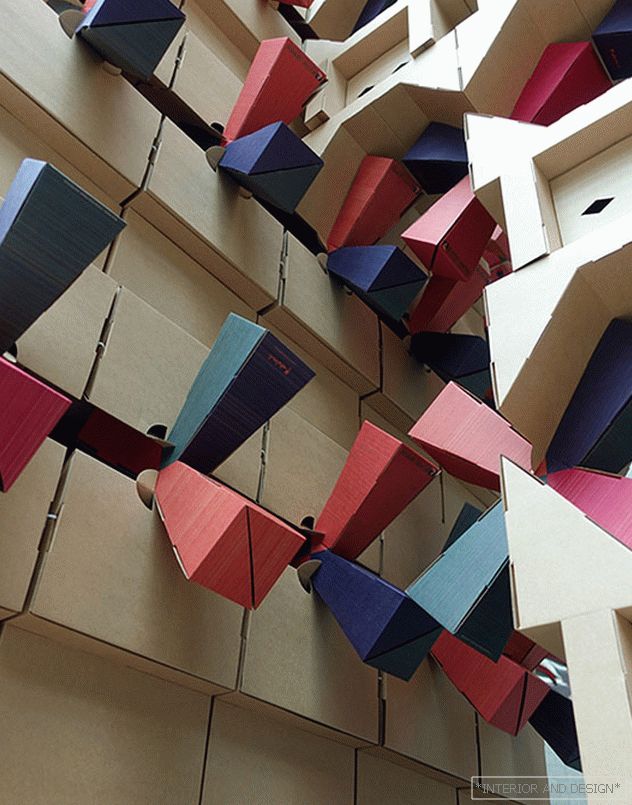 The structure of the robot is a cardboard blocks connected to the blades of the mill.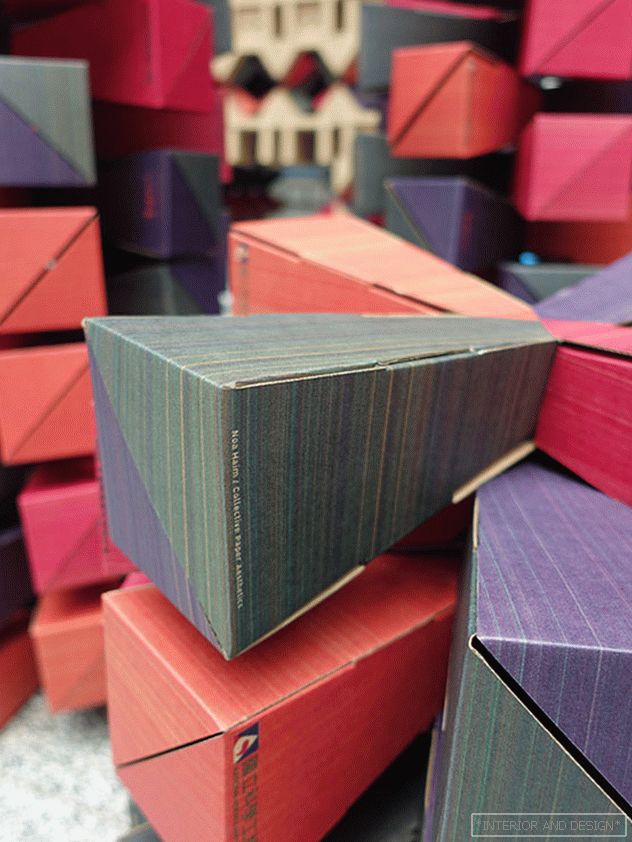 Detail of the "Robot Mill".
European designers traditionally pay great attention to the environmental friendliness of their projects, the possibility of recycling materials and caring for the environment. Windmills are the same symbol of the Netherlands as Van Gogh, Rembrandt or tulips. They have long been used as a source of energy production - for example, when irrigating land intended for agricultural work.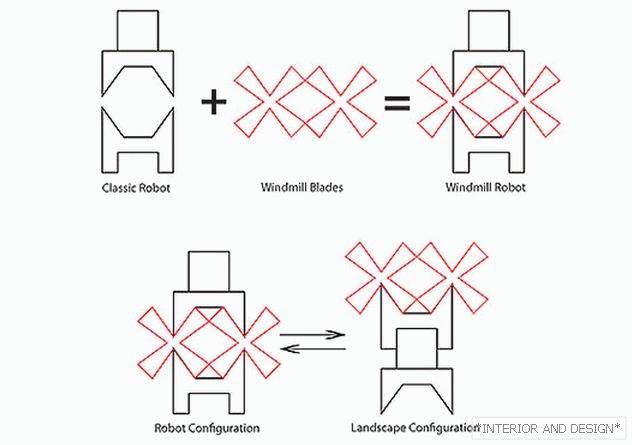 Work Scheme "Robot Mills"
Noah Heim was born in 1975 in Jerusalem. In 2004 he received a profile education in Rotterdam, where he later opened the design studio Collective Paper Aesthetics. The studio specializes in object design, creates various art objects, installations, as well as educational toys. The Windmill Robot project was created jointly with the National Museum of Science and Technology in Kaohsiung (Taiwan).