"The main idea of ​​the project in the residential complex" Park of the World "is the similarity of the layout with the house of Narkomfin, with whom I am very well acquainted. The monolithic staircase with twisted railings was borrowed from there, "explains the architect Boris Denisyuk.
Related: Buro 19.23: beautiful interior formula
It was on the stairs and the fence was spent a large part of the budget. "In general, if you got an interesting space of irregular shape, then you can spend a lot of money on finishing. If the layout is simple - the decor, furniture, lighting come to the fore. In any case, it is important to correctly distribute the budget. "
"The concept of luxury is different for all people. The main thing is to allow the customer to go beyond what is possible - then he will be able to feel the luxury. With the client it is necessary to speak the language of the world's best interiors. And not to follow his references. "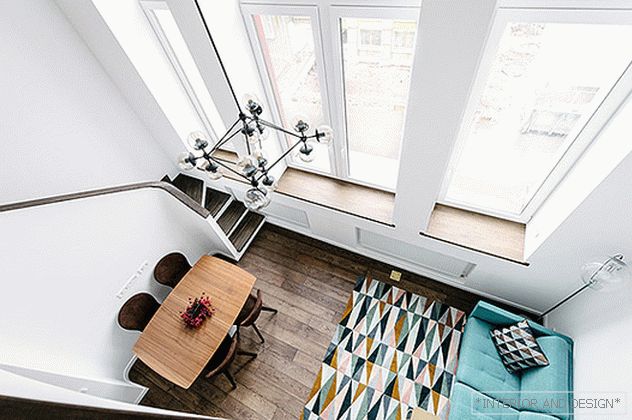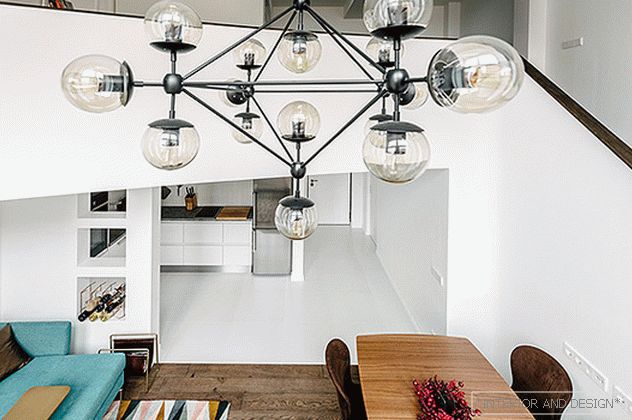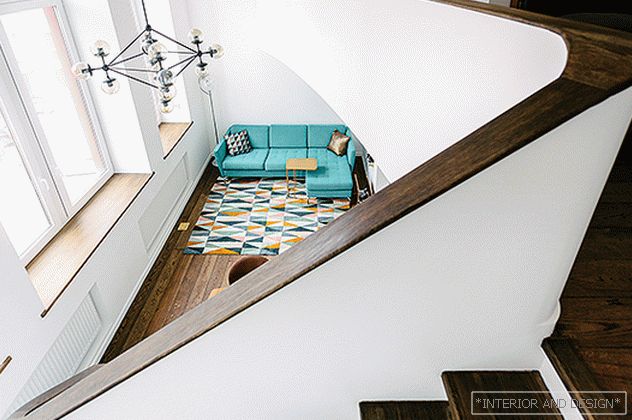 Large windows, working on two levels - an obvious advantage of the apartment.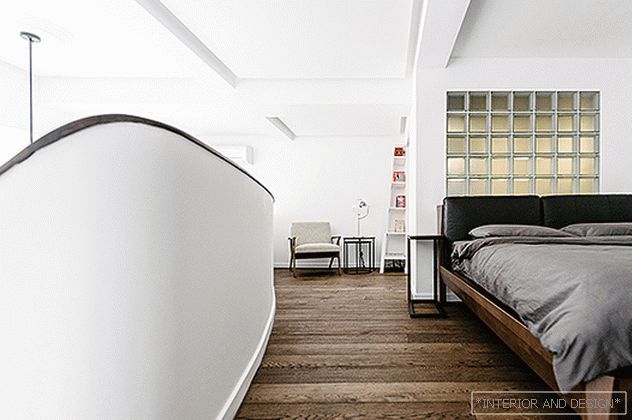 On the second level there is a bedroom. Behind a partition from glass blocks there is a bathroom. Bedside tables, armchair, coffee table, bookcase - all Crate and Barrel.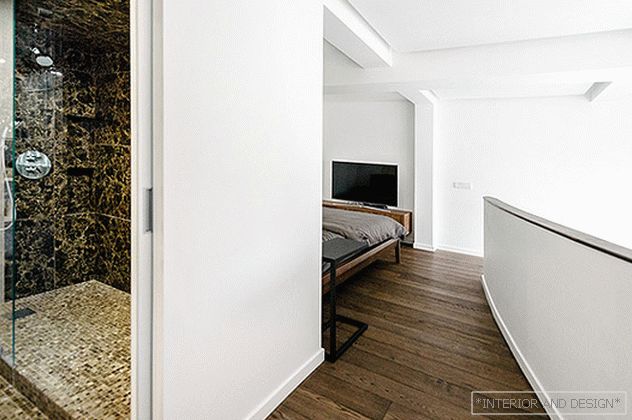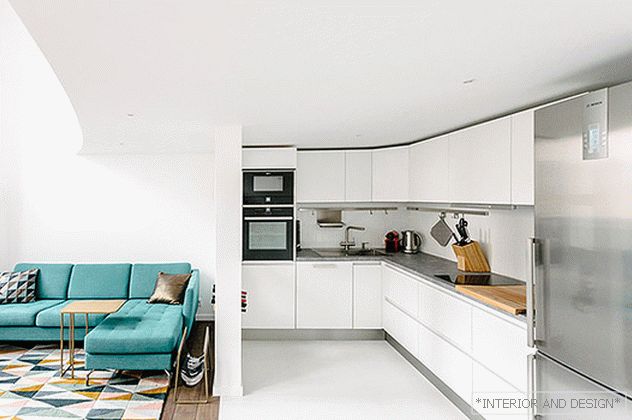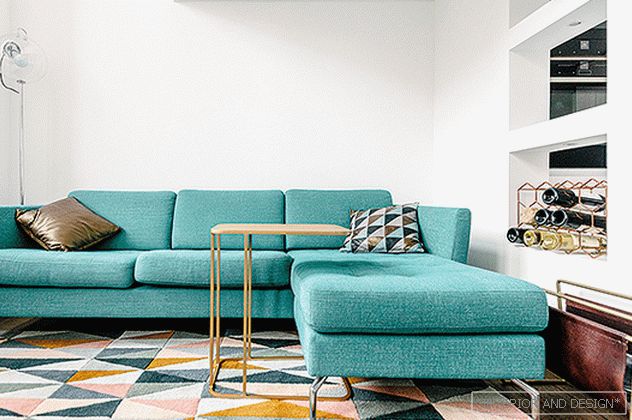 The living room is separated from the kitchen by a partition with openings - a kind of architectural shelving. Sofa and carpet BoConcept. Side table, magazine rack, stand for wine bottles - all Crate and Barrel.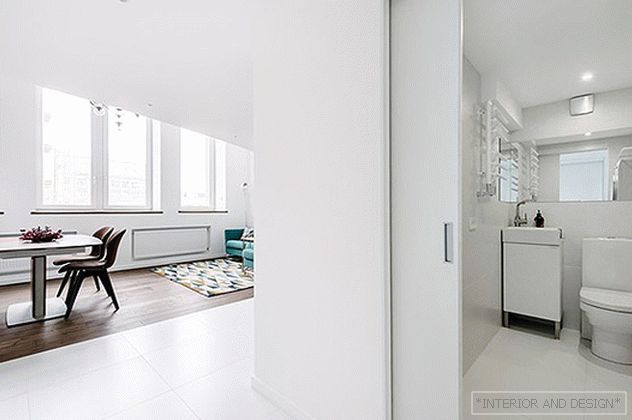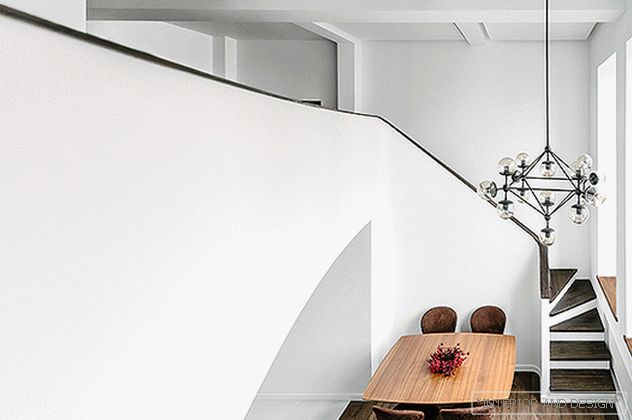 With its large windows and an abundance of white, the apartment looks very bright. The texture of natural oak (parquet Boen) is clearly manifested against the white walls. BoConcept table and chairs.
The author managed to convince the client that there should be a lot of white in the interior - namely, white, without shades and impurities. Due to the white surfaces and huge windows that work on two levels, the apartment (68 square meters) looks flooded with light and luxurious.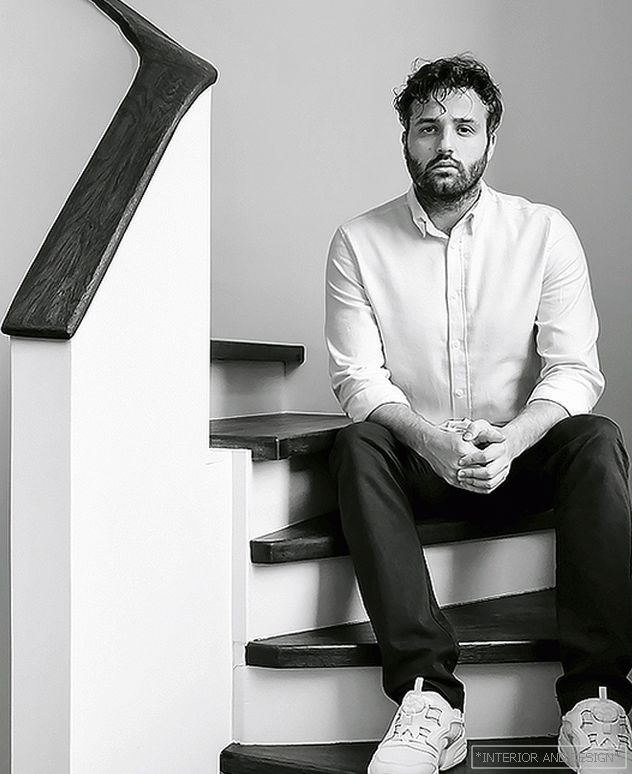 Boris Denisyuk