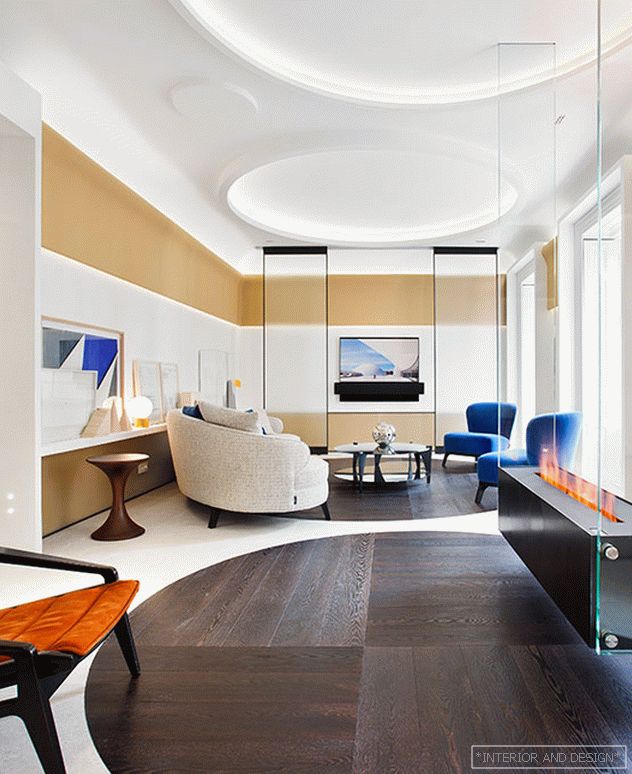 Architect Diego Rodriguez designed the installation for the Casa Decor exhibition in Madrid. The total area of ​​the living room is 40 square meters. meters The designer, who has many clients among Spanish businessmen and developers, was helped to embody the idea by Saint-Gobain, experts in the most complex and innovative glass solutions.
Related: Beatrice Silveira: New Spanish Decor
The choice of furniture was subordinate to the form - sofas and chairs endowed with rounded backs. The furniture is treated in the style of Mid-century modern. However, Rodriguez managed to avoid banal vintage, adding transparent glass panels to the interior. They zone the space and give the set design a trendy note.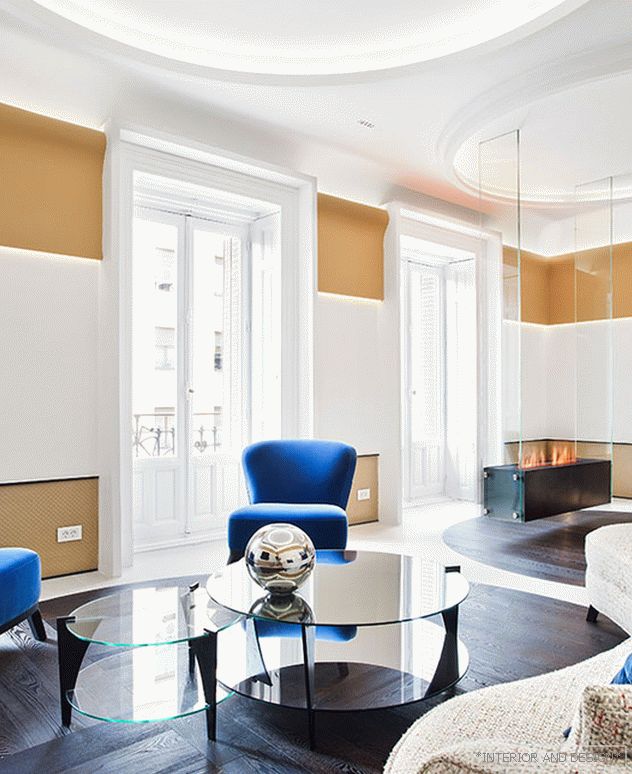 Помимо стекла, в отделках использованы дерево и керамогранит. Круги на потолке зарифмованы с рисунком пола. Яркий акцент — биокамин и кресло Джо Понти, перевыпущенное Molteni&C.