Trendy table setting and two of the most popular Argentinean dishes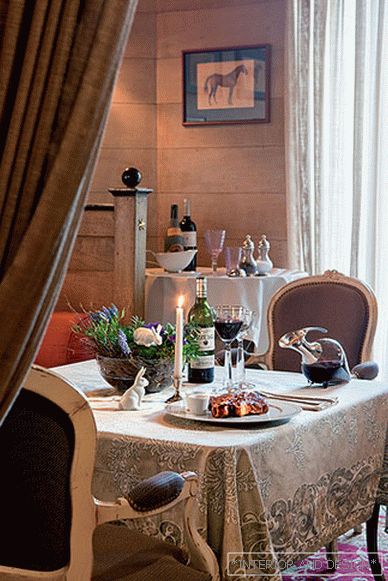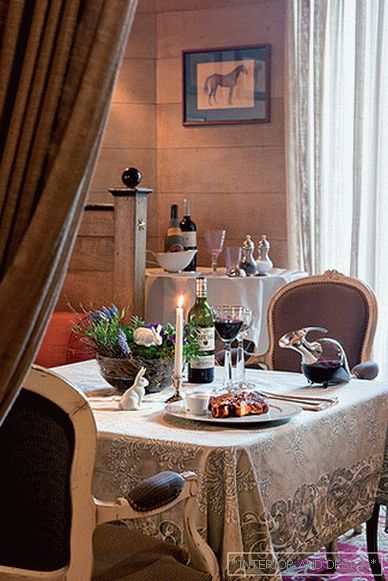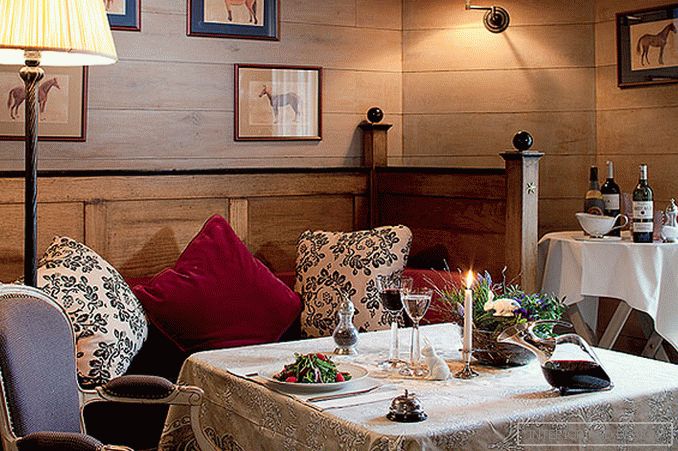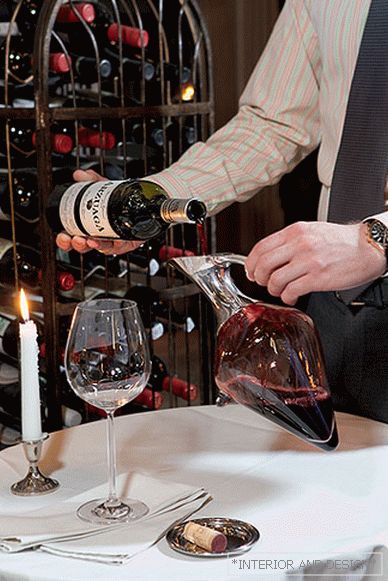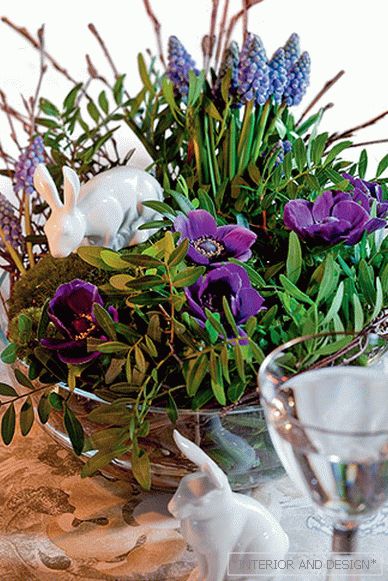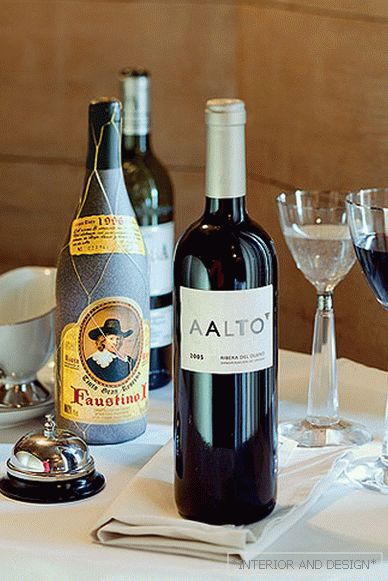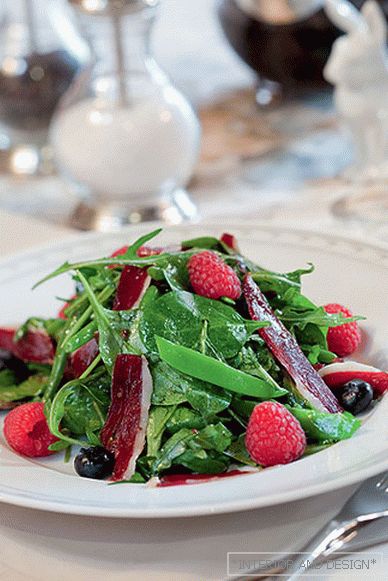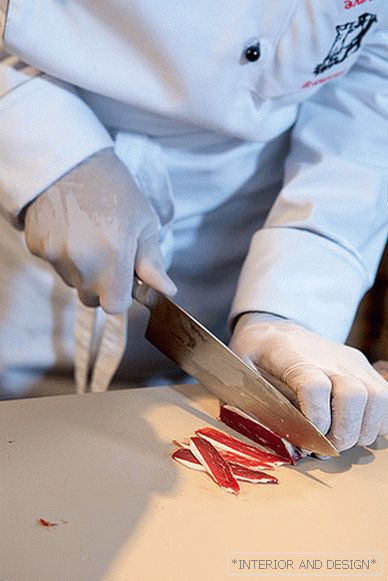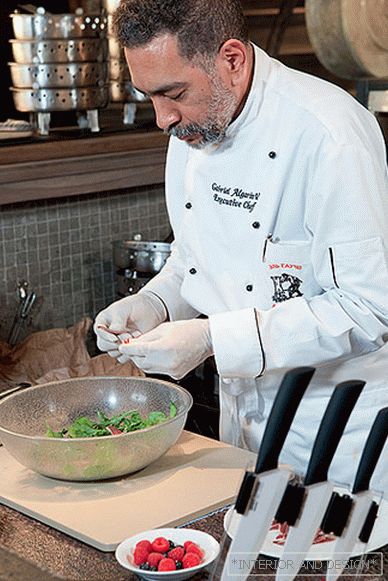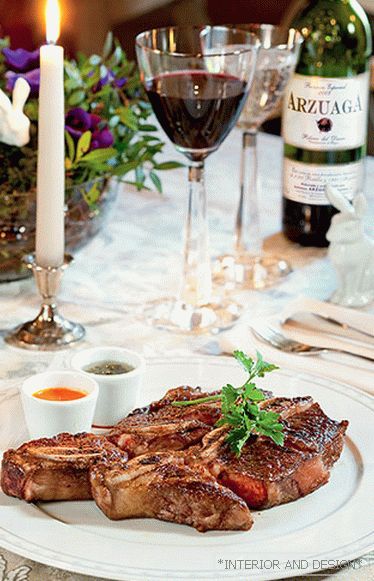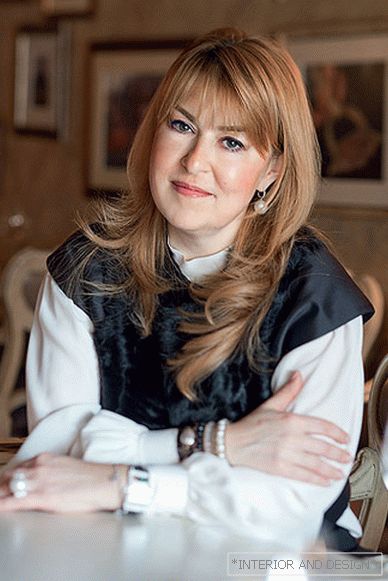 Passing the gallery
A photo: Sergey Morgunov
Text: Julia Sakharova
Stylist: Fatima Cagolova
Magazine: Decor N5 (138) 2009
Festively served table, delighted guests, delicious dishes ... Here it is, happy end and the beginning of something magical. In our new heading the most fashionable serving and the most delicious recipes
Food - and daily bread, and art, and magic. Chefs and ... architects know this best of all. Cooks understand why: food is their profession. However, after talking with the architects, you understand that food is part of their profession too: they create the sacred zones of kitchens and dining rooms.
What is usually dryly called the wishes of the customer is a whole complex of characters, habits, feelings, preferences. There are customers who want guests from the main hall to go straight to the main dining room with a huge table and a huge number of chairs. Someone imagines the dining room as part of the open space, someone wants to see it small, intimate, and as far from the kitchen as possible so that the cooking process does not interfere with the poetry of the feast ... There are an infinite number of individual solutions. But everyone agrees on one thing: in each dining room there is a table at which family members and friends gather and which is why you want to serve especially beautifully. Thinly, with invention, it is interesting that homemade dishes look special there.
In this room, in our serving, are two of the most popular dishes of Argentinean cuisine: asado and jamon de pato salad. It is better to take classic white dishes (the most up-to-date option is porcelain with a fine platinum finish). Flowers are an obligatory serving item. Today it is very fashionable to use our, Russian garden buttercups, gypsophila, thin branches of trees. In the "Latin American" history muscari and anemones will very nicely set off exotic dishes.
Salad "Hamon de Patio"
Duck breast jam -46 g
Arugula (greens) - 33 g
Pea Pea - 30 g
Kenyan beans - 54 g
Salt - 2 g
Spinach - 44 g
Fresh blueberries - 8 g
Fresh raspberries - 8 g
Sweet salad dressing
Balsamic

Boil peas and beans in salted water. Chop arugula and spinach, add peas and beans, chopped duck jamon, add dressing. The most important thing in this salad is the dressing. It is made on the basis of extra virgin olive oil. Dijon mustard, honey and lemon are added to olive oil.
Marina Levina, "El Gaucho": "The business card of Argentine cuisine is juicy beef, grilled parilla, as well as delicious empanadas patties and corn dishes such as Humitas. Modern Argentine cuisine is very different from what was cooked, say, 30-40 years ago. It dynamically develops, absorbs The new fashion trends of Europe, in particular Spain and Italy, are in themselves. The salad I present to your attention is a duet of spring and sun, which is so characteristic of all dishes of Argentinean cuisine. The main feature of this light salad is Hamon. In Argentina, ham is traditionally made from pork, but we suggest using jamon from a duck. This gastronomical novelty was first loved by guests who did not eat pork for religious or other reasons, and later it became one of the favorite dishes of almost all of our guests. "
Assault
Beef smear with sunflower oil, salt and pepper. Fry on the grill. Serve with cabbage salad and sauces, Argentinean and Chimichuri.
Beef ribs (Austrian or American fattening grain fed beef) -800 g
Salt - 5 g 
Sunflower oil -30 g
Sauce "Chimichuri" - 21 г
Spicy Argentinean Sauce - 16 g
Cabbage salad - 65 g
Ground white pepper - 0.05 g

Spicy Argentine Sauce

Spread the chilli and onion through the meat grinder, add oil, salt, ground white pepper and vinegar. Mix. ON 2 PORTIONS: salt - 0.1 g; sunflower oil - 10 g; red pepper - 6 g; red chili pepper - 18 g; jalapenos pepper cut - 2 g; white onion - 6 g; ground white pepper - 0.05 g; table vinegar - 5 g

Sauce "Chimichuri"

Pepper, onions, garlic and fresh greens mince, add vegetable oil, salt, ground pepper, basil, oregano and vinegar. ON 2 PORTIONS: salt - 3 g; sunflower oil - 50 g; red pepper - 25 g; green pepper sweet - 25 g; white onion - 15 g; garlic - 8 g; dry basil, not ground - 0.3 g; non-ground oregano - 0.3 g; bay leaf - 0.03 g; Table vinegar - 3 g; fresh parsley - 15 g; blue basil - 6.5 g; ground white pepper - 0.3 g
Red dry wines are perfect for asado. Of all their diversity, we would advise choosing the following. Wine "Aalto" is made from grapes leading Spanish varieties Tempranillo, aged for 24 months in oak barrels. This wine has a black fruit aroma with balsamic and woody notes and a rich, multi-faceted taste. "Arzuaga reserve espesial", a 2004 vintage wine made from temranillo grapes. Very beautiful deep pomegranate color, with an unusual aroma of thorns, spices, leather, tobacco and a rich taste with hints of almond in the aftertaste. Faustino 1 gran reserve "harvest in 1996 - a wine with the aroma of plum, vanilla, oak leaves, ripe fruit, roses and spices. Made from graciano, masuelo, tempranillo grapes. The temperature of the wine when served on the table is 18 degrees. Be sure to serve in the decanter to maximize the taste revealed.
Wines for shooting provided by the company OKV. The editors thank the restaurant "El Gaucho" for assistance in conducting the shooting.