Restaurant "Giusto" in Moscow Alexey Haas Unexpected combinations of materials and textures in the interior of the restaurant "Giusto"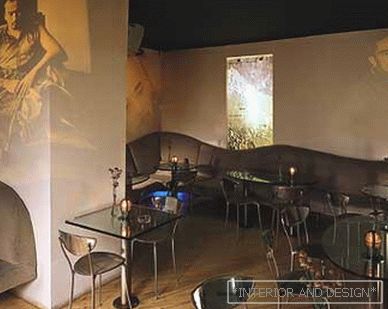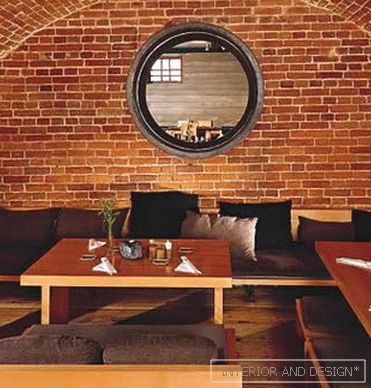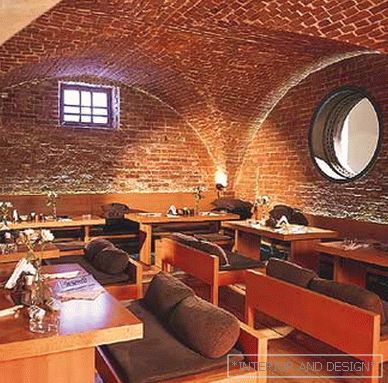 Passing the gallery
A photo: Evgeny Luchin, Vitaly Nefedov
Text: Nadezhda Serebryakova
Architect: Alexei Haas
Magazine: N11 (45) 2000
Many talented things are born by chance, sometimes regardless of the author's original intentions, but the result is quite logical and follows from past experience, and childhood impressions play a significant role. In creating the interior of the restaurant "Giusto" (B. Tolmachevsky lane, 9), the author was guided solely by his own tastes. For example, from his love for metal and glass, a bar counter and glass tables have emerged. The designer's passion for natural materials gave birth to interesting ideas - the texture of concrete, which the bearing columns are finished with, resembles the surface of untreated wooden boards, and one of the halls is simply filled with warmth due to the walls of natural brick and golden wood furniture. By the way, the restaurant has three halls, each of which is unique in style and color. The silver-gray shades of one of them are spectacularly underlined by monochrome photographs of the moon. They are from childhood memories of the author, whose grandfather was once a famous astronomer scientist. This room is convenient for modern projection on the walls. The third hall is interesting for the transparent floor through which the interior of the lower room is visible. All the furniture located in it, with the exception of bar stools, was made by Russian craftsmen on an individual project.