Console with mirror surfaces. Manufacturer BMB.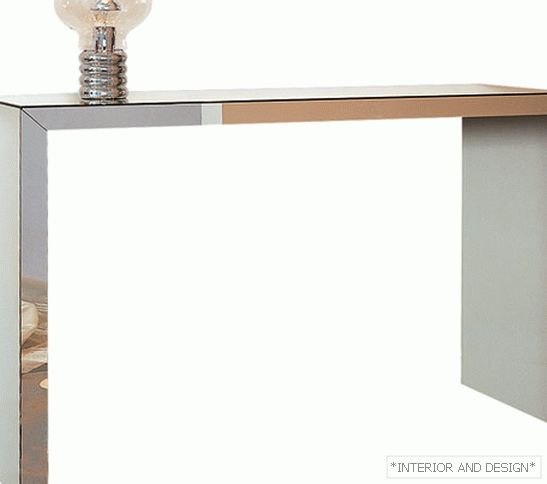 Passing the gallery
A photo: Sergey Morgunov, Ekaterina Morgunov
Materials prepared: Julia Sakharova
Stylist: Nina Mahmurova
Magazine: Decor N9 (98) 2005
Manufacturer - BMB company. The price is ?? 983. "Gallery Neuhaus"On this console, all surfaces of which are mirrored, it is necessary to put only beautiful things. After all, its main task is to reflect them. However, material is a matter of principle. This is eloquently said the name of the console - "Without metal."