apartment with several home theaters and a smart home system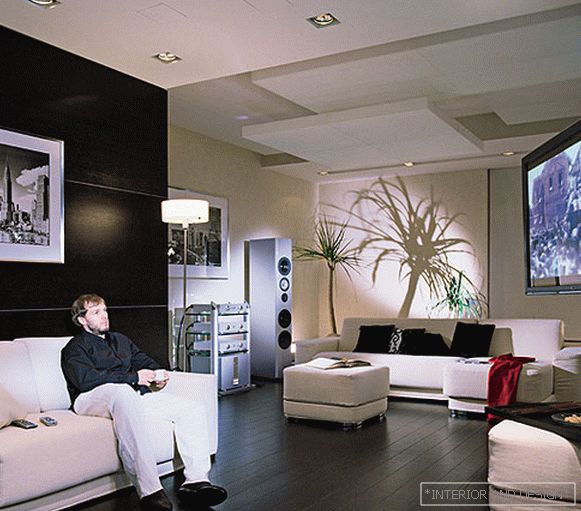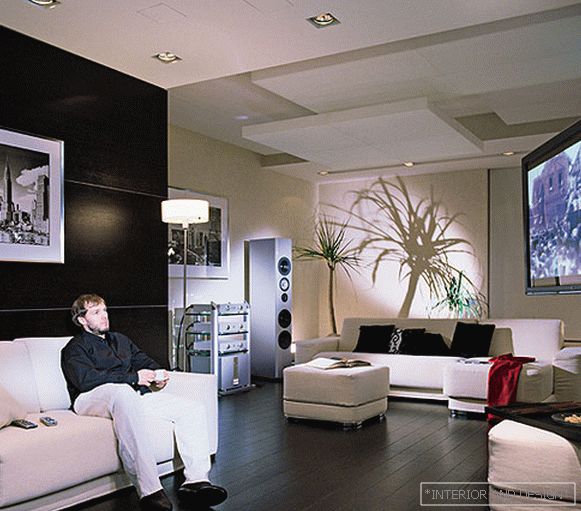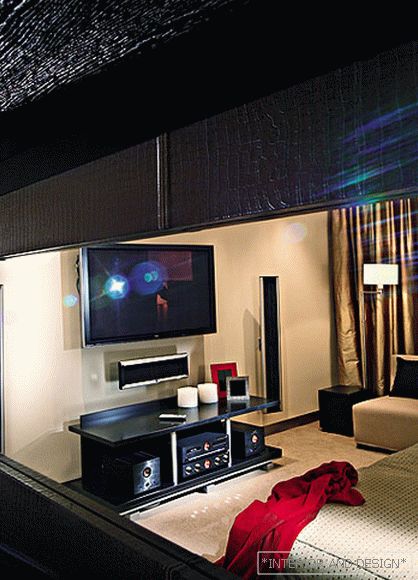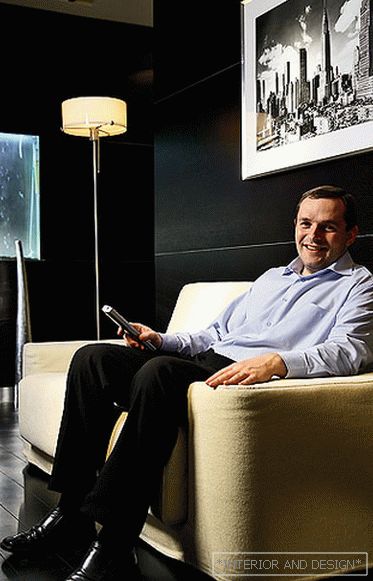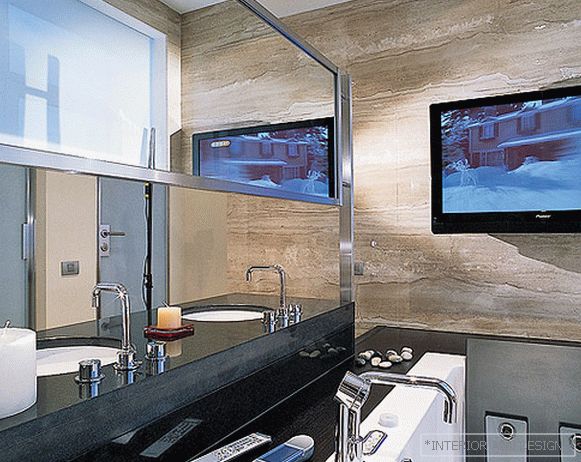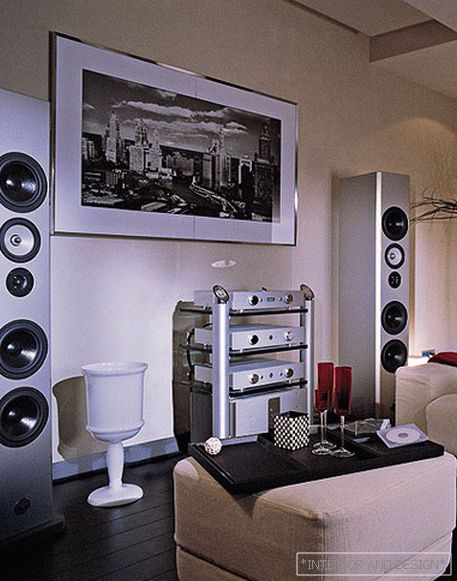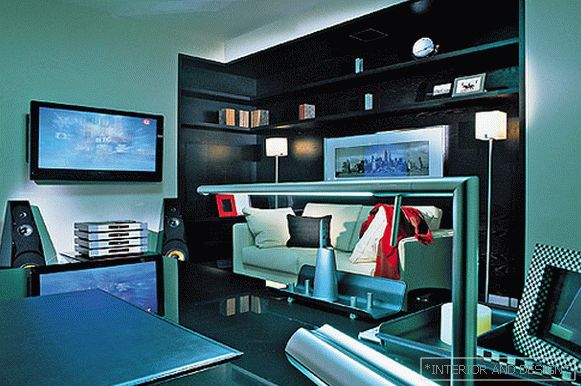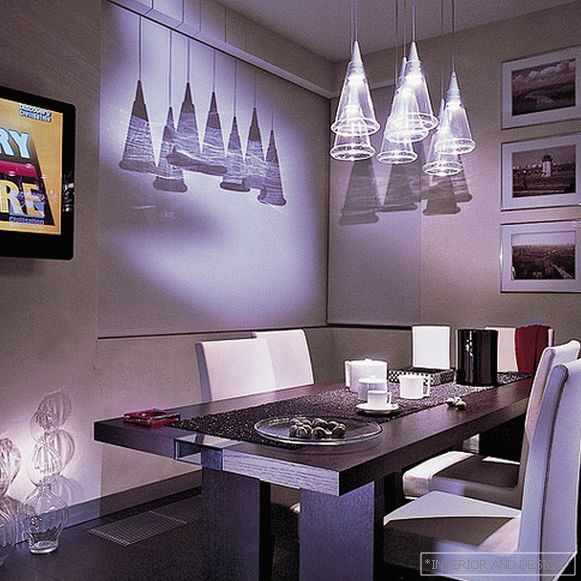 Passing the gallery
Text: Julia Sakharova
A photo: Vladimir Karchin
Interview prepared: Dmitry Dmitrokopulo
Stylist: Elena Sabitova
Model: Yuri Bezzubtsev
Installation: Evgeny Zakharchenko
Magazine: Technolania N5 (116) 2007
The owners of this apartment are sure that a modern house is unthinkable without modern audio and video equipment. A few sophisticated stereo music systems, an elegant home theater and a whole pool of luxurious plasma panels coexist here. Manages all of this system "smart home"
Fans of modern style in the interior usually argue their opinion by the fact that it is comfortable to exist in it - because it does not attract much attention to itself, because it is functional and can be the perfect background for works of art or designer audio and video equipment. The owners of this interior are just amateurs of technology, so they tried to organize the interior in such a way that the equipment looked organically in the apartment. They relied on noble materials like natural marble and precious wood, high-quality designer furniture and spectacular light. All this as a whole works as a very worthy background for a decent technique. The equipment is installed in such a way that you can watch movies in the living room, in the bedroom, and in the bathroom. The screen, plasma panels, and acoustic systems are integrated into the interior very delicately, they look elegant but discreet. Restrained luxury is a global trend, and this apartment with its open space, light plaster, dark brown wenge and conceptual photos on the walls could be in any part of the Old or New World.
SALON: This unusual apartment seems to be divided into several independent zones?
Evgeny Zakharchenko: The apartment is really unusual - in terms of both planning and technology. Almost in every room there is a plasma, music or a home theater, and in the living room there is a source of our pride - an exceptionally high-quality stereo system, completely assembled on components of the German brand ACCUSTIC ARTS. The player, amplifiers, cables and acoustics - a real high-end.
S: Columns of truly gigantic appearance! How do they play here? After all, the ceiling of the living room can not be called high ...
- ACCUSTIC ARTS Concerto - very difficult acoustic systems. The speakers in each speaker (half of which is hidden inside the case) are turned on using a special "isobaric" scheme, which provides a radically deep, powerful and clean bass. A slight delay in the low-frequency sound takes place, but it is not so significant as to talk about color.
S: Part of the cinema in the bedroom is built on the basis of flat "electrostats" from FINAL SOUND, and in the rear used miniature speakers from T + A. Do they go well together?
 - This is quite an adequate compromise, since even the smallest electrostatic speakers could not be properly installed in the rear. Universal monitors Talis TLR from T + A perfectly cope with the task.
S: Why are there six speakers in a cinema, and all sources and stereo amplifiers?
- At the moment there is a two-channel audio system, which we are planning to add to the full-fledged cinema in the near future. Probably, these will also be components from VINCENT, and, more likely, also lamp ones.
S: I counted here the whole three huge plasma panels. Is that a reasonable choice?
"There are actually six of them — in the living room, in both bedrooms, in the study, in the kitchen and in the bathroom, hanging in a large plasma. In general, the prospects of plasma TV are quite bright, because only bright plasma helps the installer when there is strong external illumination in the room. Such, for example, as in this apartment with large, panoramic windows ...
S: How do you feel about the fashion trend of "invisible" sound in the apartment?
 - I think this is a very promising direction from the position, above all, of ergonomics and design. In Europe and America, a huge number of private houses and public buildings are equipped with built-in acoustics. However, the sound quality of such systems is much inferior to traditional audio components.
Stereo in the office Plasma panel Pioneer PDP-427XACd player Metronome Technologie T2 iPreamplifier Metronome Technologie PA-1Integrated amplifier Metronomous Technology MT100Acustic systems Gershman Acoustics Avant GardeAcoustic, interconnect and power cables Kharma Reference Audio system in the bedroomPlasma panel Pioneer PDP-427XACd player Vincent CD-S6 MK Preamplifier Vincent SA-T1 Tube PreamplifierPower Amplifiers (2) Vincent SP-T100Front speakers Final Sound 300 jSpeaker center channel Final Sound 400i CenterRear speakers T+A Talis TLR 20 LCRSubwoofer Final Sound S200Stereo in the living roomPlasma panelNEC 50 XM 4CD transport Accustic Arts Drive I Mk2CAP Accustic Arts DAC I Mk4Preamplifier Accustic Arts Preamp I Mk3Amplifier Accustic Arts Amp II-AC H.PAcustic systems Accustic Arts ConcertoSpeaker cables Accustic Arts Premium Line Mk2Межблочные кабели Accustic Arts Silver LinePower cables Accustic Arts Power Cord FerriteStand Accustic Arts Rack 1