Architects from the Bar Orian Architects office presented a completed project of a pedestrian bridge in the city of Beer-Sheva. A 210-meter construction connected High-Tech Park (the center where the offices of leading Israeli and international companies are located) and the Tzafon railway station. The bridge is made in the shape of an elongated figure eight, its construction consists of more than two hundred white steel beams. Their intersection sets a clear rhythm of the architecture of the bridge and its main pattern - 2 round "lenses".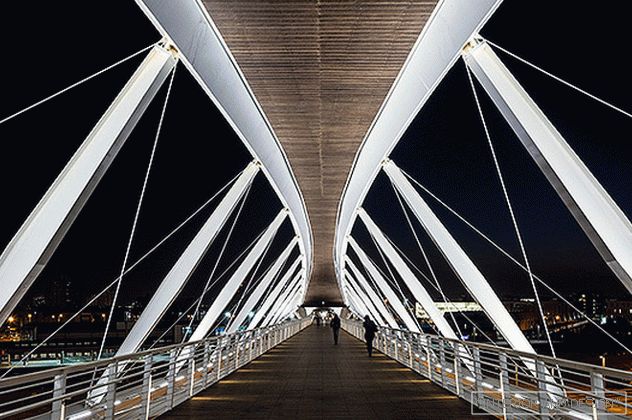 The steel structure of the bridge has excellent night lighting.
The geometry of the structure provides the intersection of more than 200 white steel beams.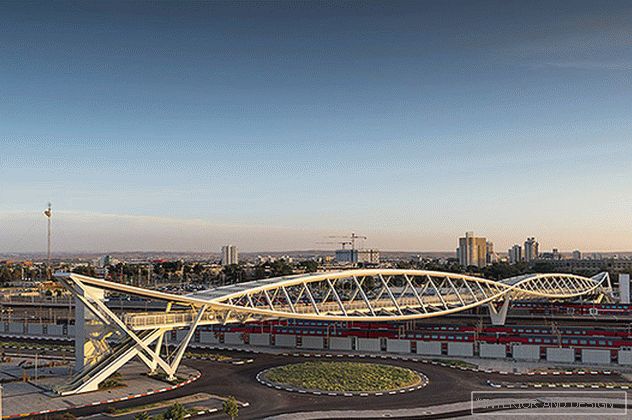 The main drawing of the bridge is two "lenses" with a diameter of 70 and 110 m.
Bar Orian Architects - one of the oldest Israeli architectural bureau, founded in 1990. Specializes in public and residential construction.