Studio Job MAD HOUSE - this is the title of the exhibition at the New York Museum of Art and Design (Museum of Arts and Design, MAD). The American MAD shows a retrospective of the joint work of the Belgian Job Smits (born 1970) and the Dutchwoman Ninke Tinagel (born 1977), who work under the famous brand Studio Job.
The name MAD HOUSE (the designers broadcast it as madhouse - "the madhouse") was not chosen by chance. The museum halls contain furniture, sculptures, lamps, wall panels, wallpapers, floor coverings and installations designed especially for MAD - all on the verge of propriety and compliance with social norms.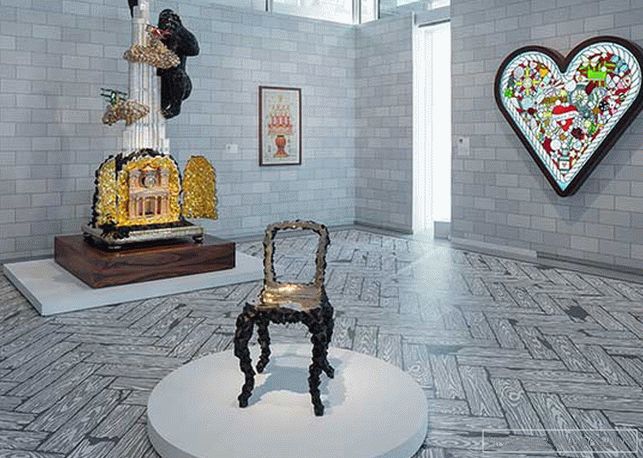 Fragment of the MAD House exhibition at the MAD Museum in New York.
Creativity Studio Job is often defined as digital baroque - barocco digital, it is frankly interdisciplinary and highly appreciated by collectors. The duo's works deliberately provoke, intrigue, shock, which has created a reputation as enfants terribles in the design world and allowed to take first place among the auction top lots (for example, Robber Baron floor lamp, 2007, sold for 110,500 dollars).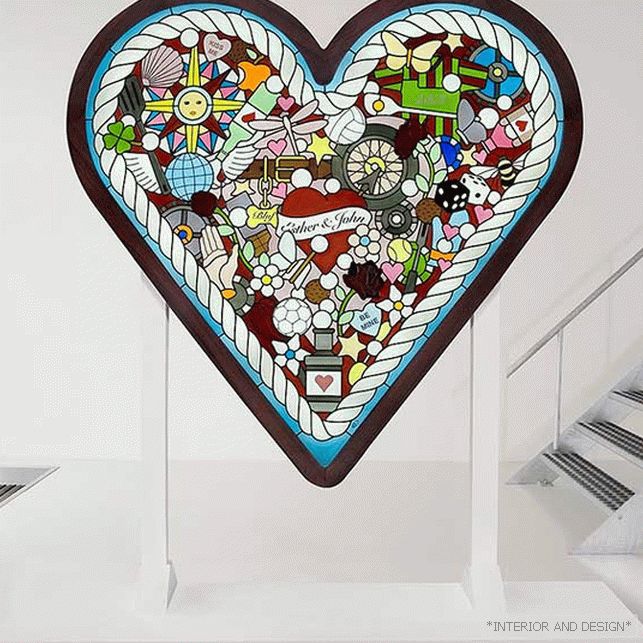 Heart, 2012-2013, private collection. Photo Loek Blonk.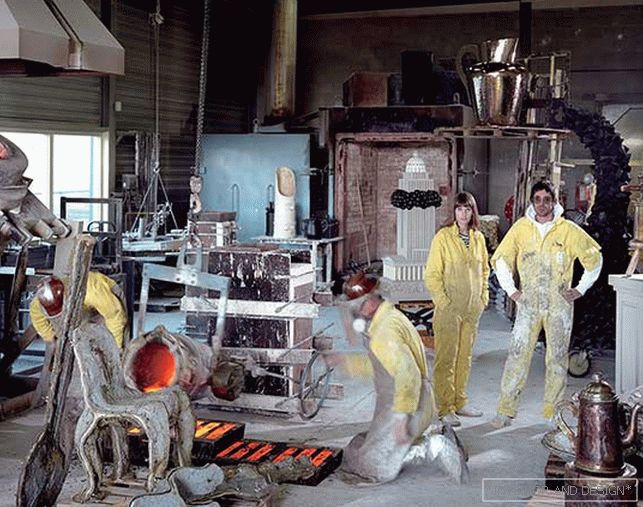 Job Smits and Ninke Tinagel (Studio Job) in his workshop. Photo by Daniel Stier.
Smiths and Tinagel draw inspiration from the past, studying the most important museum collections of painting and decorative arts. They demonstrate a continuing interest in the revival of traditional handicraft practices such as bronze casting, gilding, marquetry, stained glass and ceramics, but always with a modern approach.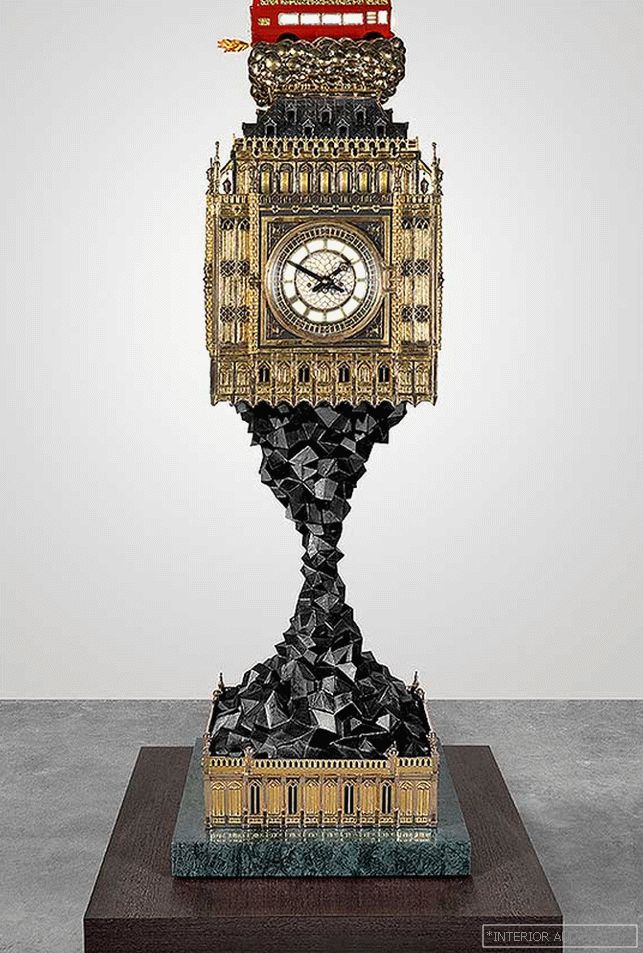 Часы Big Ben, 2009-2014, Carpenters Workshop Gallery. Фото Loek Blonk.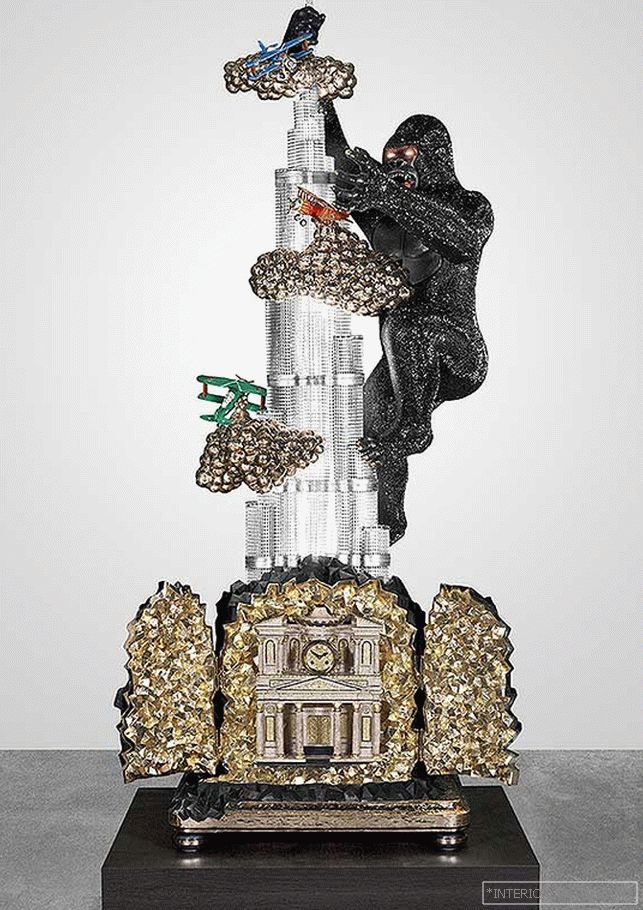 Часы Burj Khalifa, 2013-2014, Carpenters Workshop Gallery. Фото Loek Blonk.
At the same time, Studio Job can be seen in Rome, in MAXXI at the Local Icons exhibition. East / West, initiated by Alcantara S.p.A.