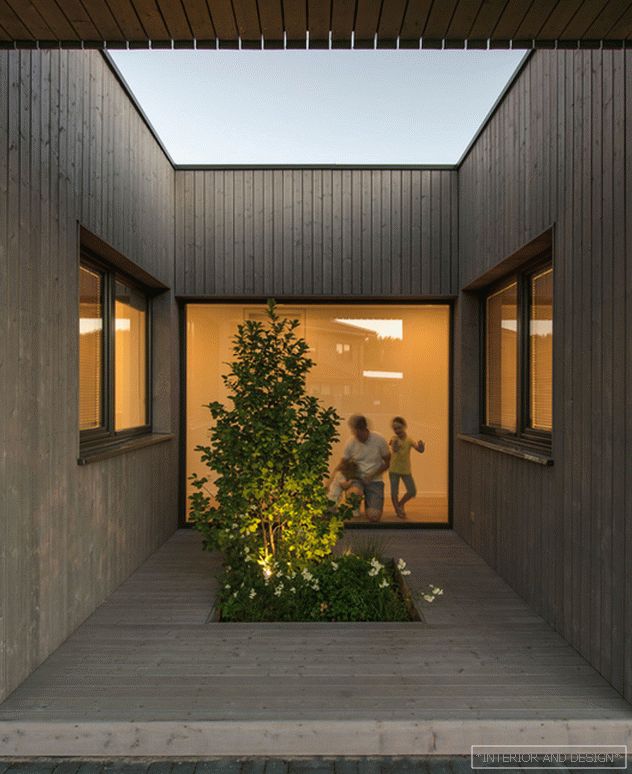 Black Box - a residential building with an area of ​​203 square meters. meters in Vilnius - designed by PAO Architects under the guidance of Paulius Petkus. "Black Box" - the residence of a family of four. The house is located in a prestigious area on a plot of just over 1000 square meters. meters, overlooking the pine forests, the river and the panorama of the city.
Related: 5 black houses
The concept is based on the idea of ​​less is more: less is better. The authors of the project were repelled by the images and techniques inherent in Scandinavian and Japanese culture, creating their own interpretation of northern minimalism.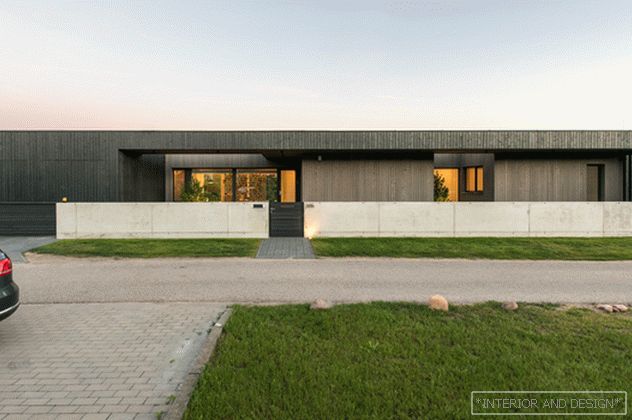 When designing the house, the architects set themselves the task of preserving the environment as much as possible, seamlessly and naturally integrating the building into the landscape. Hence the simple form in the form of a rectangle 30 x 10 meters and only one floor. In addition, such a decision was considered more functional and suitable for the budget.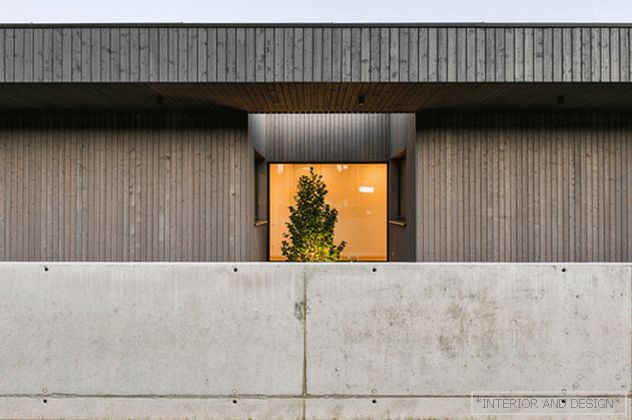 Outside the walls are lined with boards of larch, painted black. Originally planned to use cedar wood, burned in the Japanese technique shou-sugi-ban, but the idea had to be abandoned due to the lack of a reliable supplier.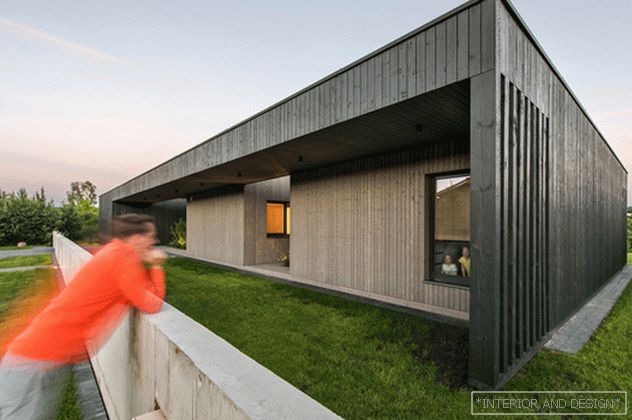 In contrast to the strict dark facades, the inner space is as light and airy as possible. This effect is created by panoramic sliding windows to the floor, an abundance of white and shades of light wood. Warm colors are balanced with light gray and black accents.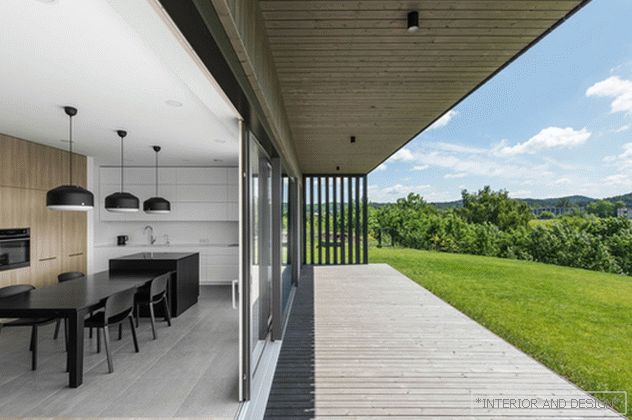 All living rooms, kitchen and home office are located on the south side, which ensures maximum daylight presence. While office space, including bathrooms and dressing rooms, is grouped in the northern part of the house.
Two small patios on the north side and a roofed terrace that runs along the entire southern wall allow you to enjoy spectacular natural views, which the owners consider to be one of the main values ​​of their home.