Pierre Cardin (Pierre Cardin) - the author of tables, cabinets and lamps, which, together with fashion in the 70s, again become style icons. In the summer of 2017, the designer, multimillionaire and friend of the Soviet Union celebrated the 95th anniversary.
On the topic: 350 million euros for the palace of Pierre Cardin
PIERRE CARDIN Fashion designer, businessman, is included in the list of the 50 most influential French. The owner of Maxim's restaurant, theater complex Espace Pierre Cardin. Winner of 700 licenses for the release of a variety of products, from mineral water to bicycles. The status of the hero of the day is estimated at approx. 1.5 billion euros.
A Frenchman of Italian descent, a student of Christian Dior, a close friend of Jean Cocteau, an admirer of Russian art in general and talent of Maya Plisetskaya in particular, Pierre Cardin has always been listed as a futurist. It was he who styled colored pantyhose, floral ties, jackets without collars, high boots, mini-sundresses and suggested that men wear clothes of all colors of the rainbow. He is the author of more than 500 inventions and the head of a huge business empire, which includes restaurants, two theaters and 8,000 boutiques around the world. Without Cardin, it is impossible to imagine the fashion of the last fifty years.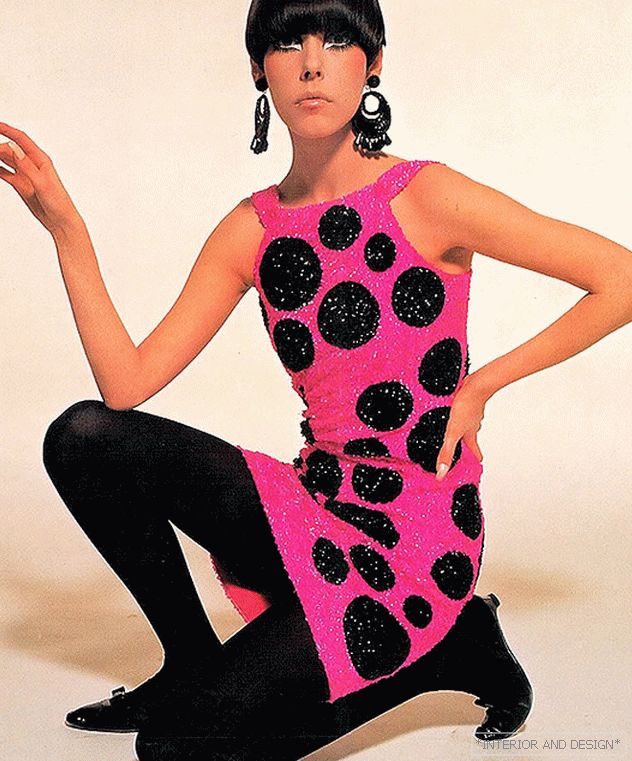 Peggy Moffit in Pierre Cardin dress. OK. 1965. Photo by W. Claxton.
Pietro Constanta Cardin was born in 1922 in San Biagio di Callalta, but at the age of two he was taken to France by his parents. At fourteen, begins to learn from a tailor in Saint-Etienne. Then in Vichy and by the end of the Second World War, she moved to Paris. He made his debut in the fashion house of Jeanne Paken. Then he makes costumes for Jean Cocteau's film Beauty and the Beast. Since 1946, Cardin has been working in the firm of Christian Dior.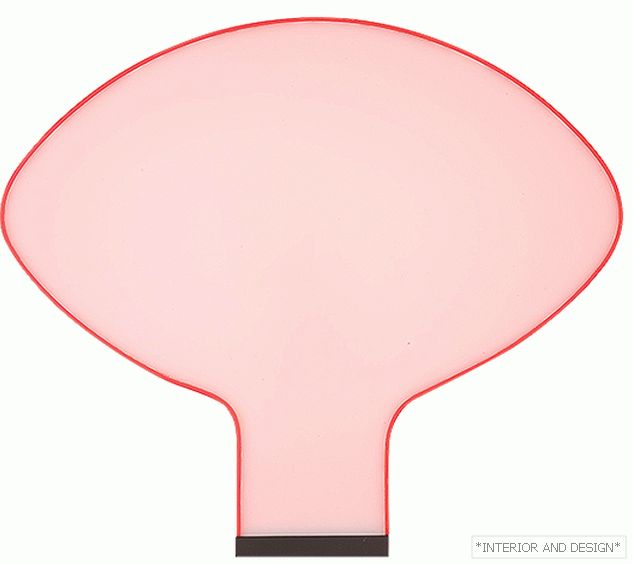 Lamp Balloon, Pierre Cardin. 1978. White Perspex.
An experienced designer opened his own business in 1950: he bought Madame Pasco's House, which specialized in making theater costumes. And for a long time continued both directions: theatrical costumes and haute couture. His first collection was presented in 1953. In 1954, he opened the Eva boutique, and in 1957, Adam. Then, in 1957, he traveled to Japan, brought back a girlfriend, Japanese fashion model, Hiroko Matsumoto, and became a promoter of the Japanese lifestyle in Europe. For many years his muse was his Russian ballet dancer Maya Plisetskaya - for her, Cardin invented stage costumes, she was given magnificent outfits.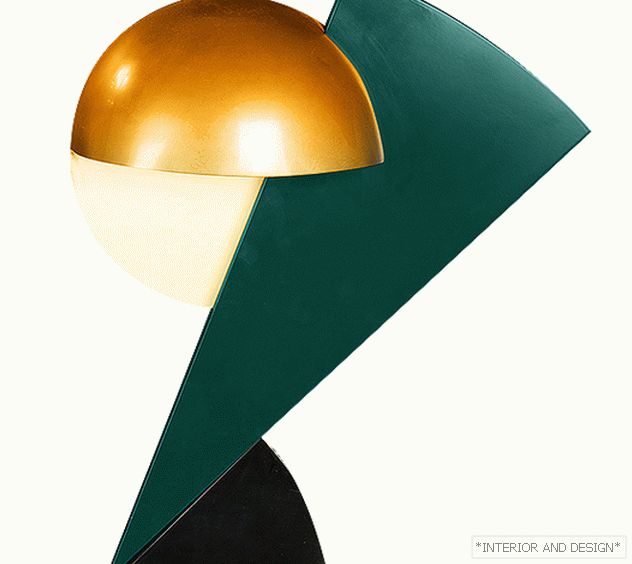 Eclair lamp, diz. S. Manzon (1930–1998), Pierre Cardin. Bronze, wood, lacquer.
On the account of Pierre Cardin a lot of innovations - he first started selling clothes in the Printemps department store, in 1960 he was the first to release a men's collection, and from 1970 he began producing furniture and interior items.
He was one of the first to sew jeans, and also took up clothes for young people and children. Cardin caught the idea of ​​a business empire and handed out his name to the right and left of the most diverse products. Knowing the power of PR, he organized shows on Red Square in Moscow, in the Gobi Desert and, of course, in the Forbidden City in Beijing. In its 95 billionaire has no direct heirs, and its agents sell part of the assets. About 350 million euros will be paid by the buyer of Palais Bulles - "The Palace of Bubbles", built by the Hungarian architect Antti Lovago and, according to Cardin, "sensual, like a woman's body".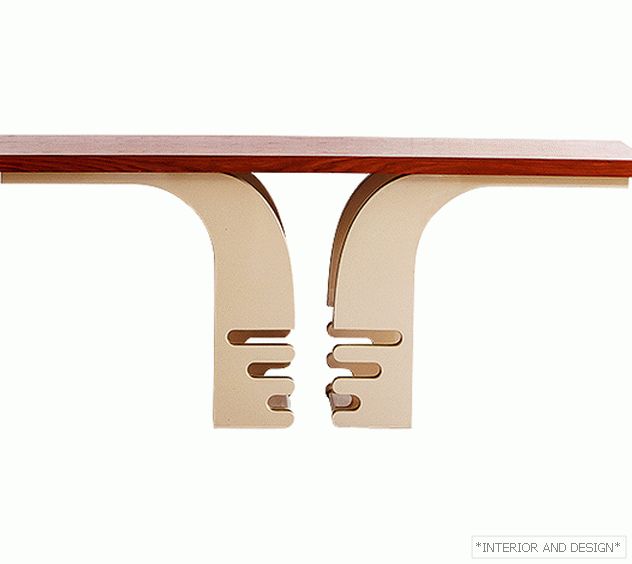 Console with figured base cut 1980. Varnish, wood. 80 x 200 x 48 cm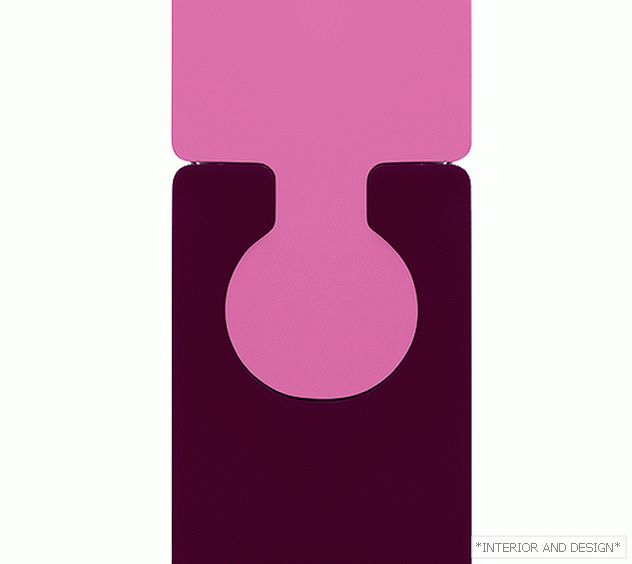 Lamp, diesel Yamada Shomei for Pierre Cardin. 1970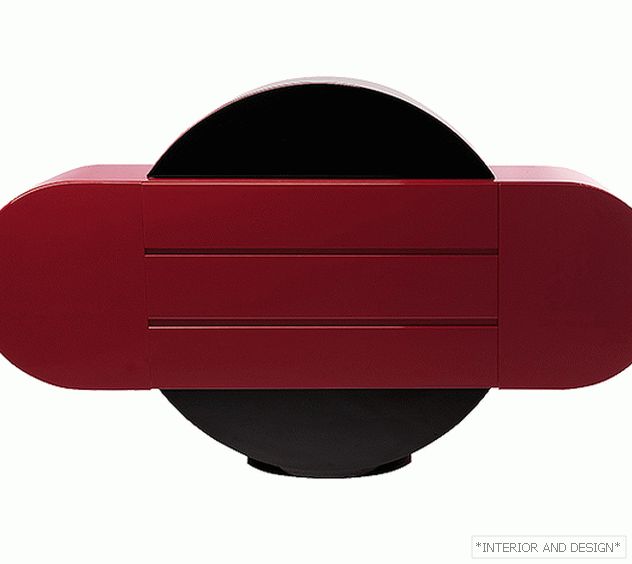 Wardrobe Tête de lune, Pierre Cardin. 1978. Wood, varnish.
Buffet Spheres, diz. Studio Pierre Cardin. Wood varnish.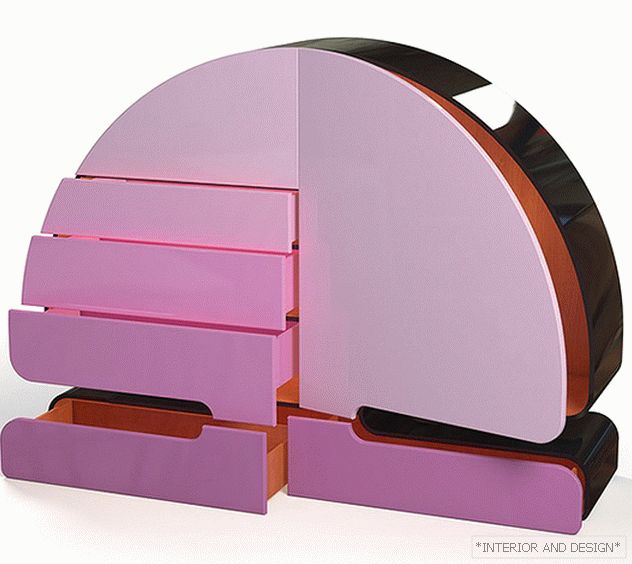 Wardrobe Chanpignon, diz. Studio Pierre Cardin. wood varnish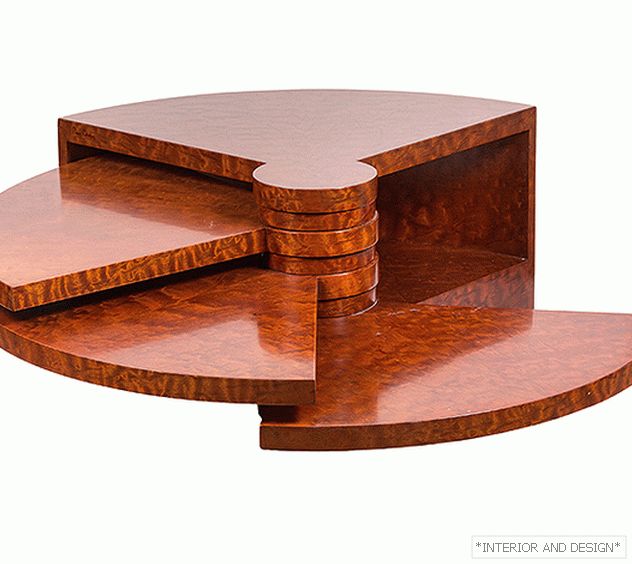 Coffee table Fan, diz. Studio Pierre Cardin. wood varnish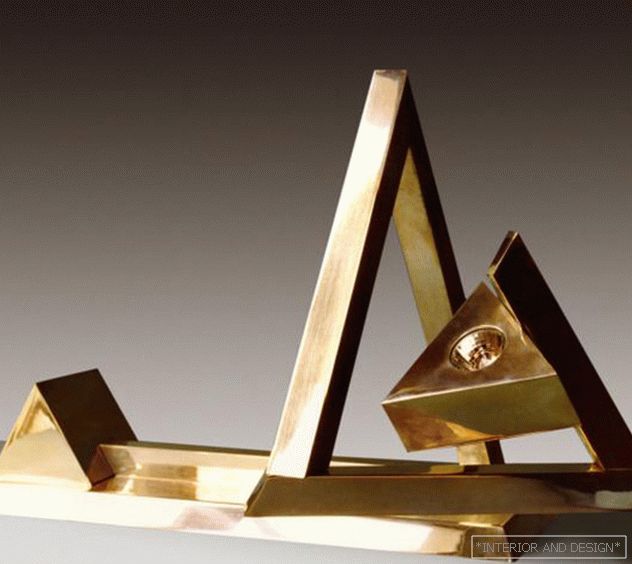 Светильник, диз. Studio Pierre Cardin.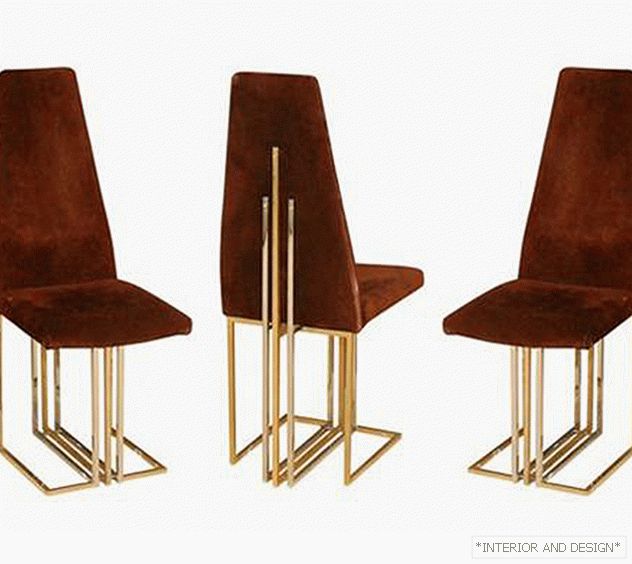 Dining chairs with high back (1960s), diz. Studio Pierre Cardin.