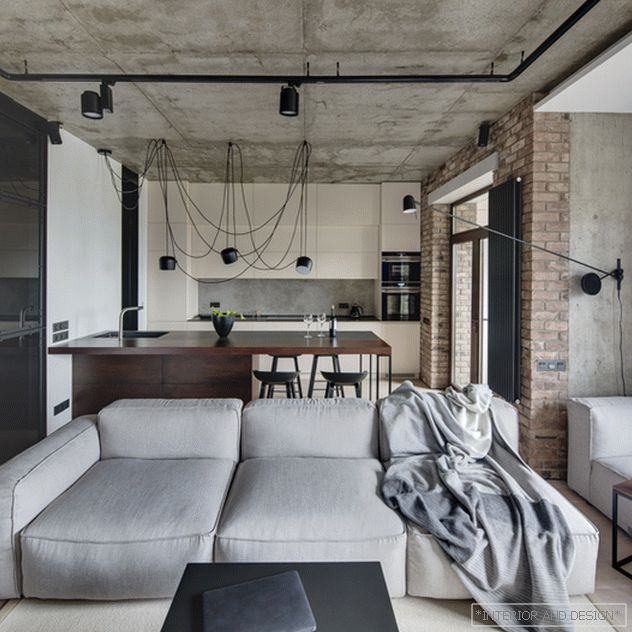 A small two-room apartment (52 sq. Meters) was redesigned into a spectacular loft studio Ksenia Savchenko, Anna Cesar and Valentina Romanova, B4.Team architects.
Related: KC Design Studio: Loft With Vaulted Ceiling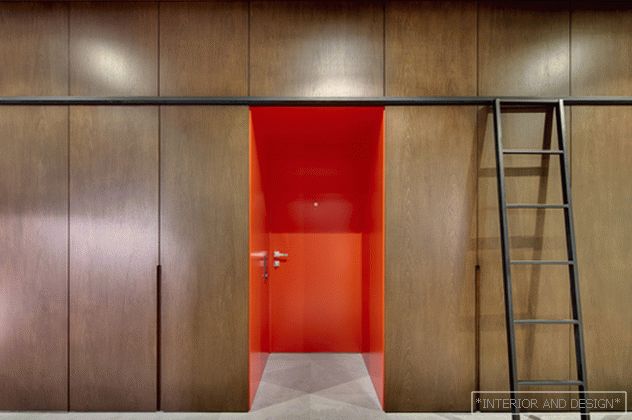 The apartment is located in one of the Kiev new buildings. "Loft provides for the provision of new functions to old industrial premises," says Ksenia Savchenko. - We are often asked to arrange an apartment in this style. But, frankly, I will not say that in this case we have completed a real loft.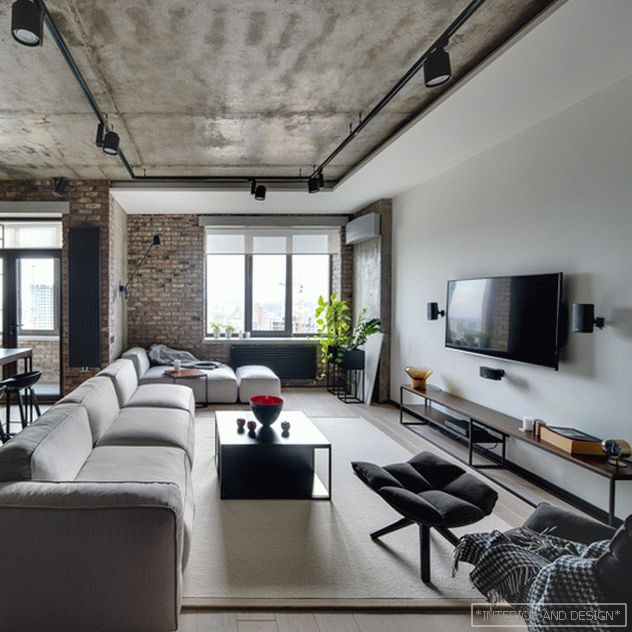 Actually, the task of making an absolute loft was not set for us. This is just a modern design, which embodies the wishes of the client.
The owners were preparing an apartment for rent. According to their calculations, the tenant should have become a single man who would be interested in renting for at least several months. A man who can afford an increased level of comfort. "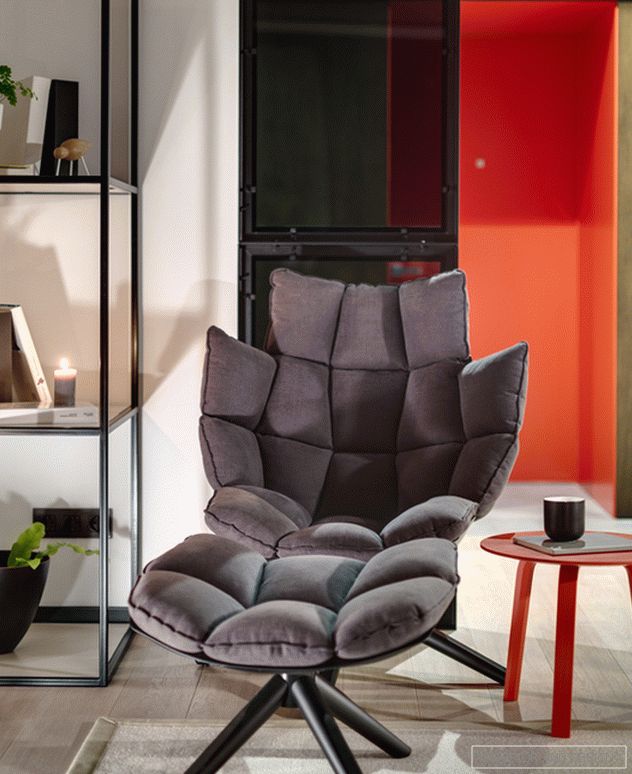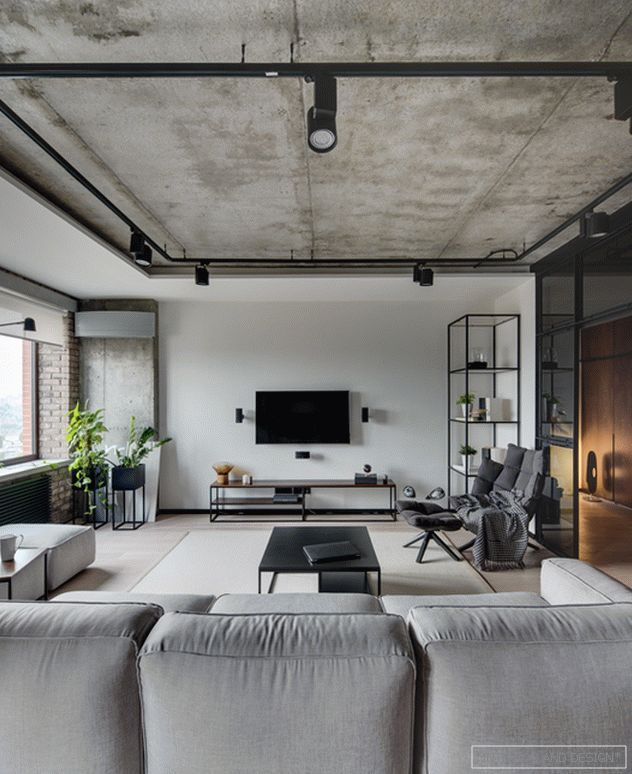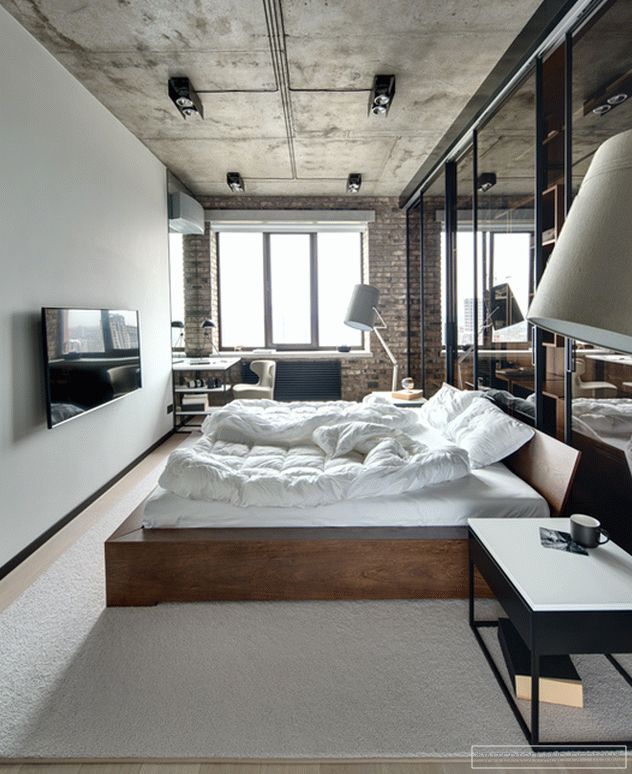 Two-room apartment rescheduled, turned into a studio with a spacious living room and bedroom-study. Designers have changed the configuration of the rooms and the corridor, which was previously disproportionately large.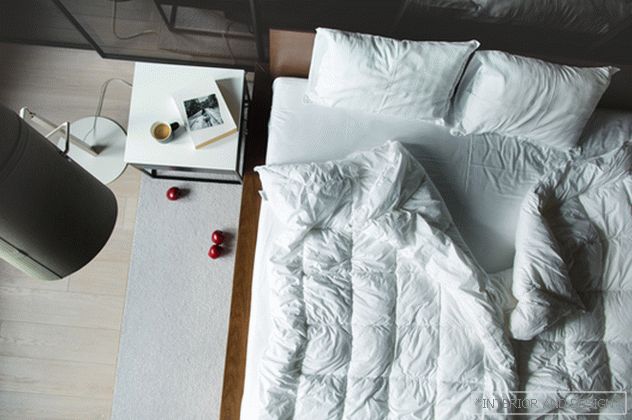 A workplace, a wardrobe, a private bathroom - all this is done according to the needs of a potential tenant. Private space is separated from the living room and kitchen area by a plasterboard partition. In addition, the apartment has a guest bathroom with shower. The balcony was altered without disturbing the facade solution.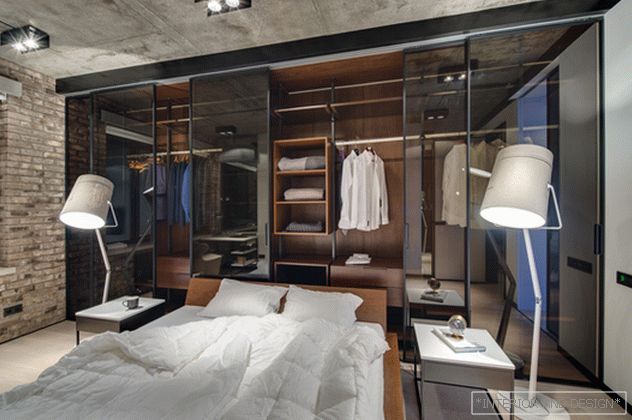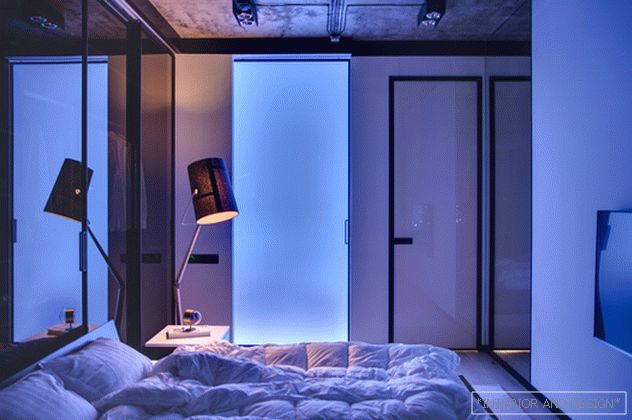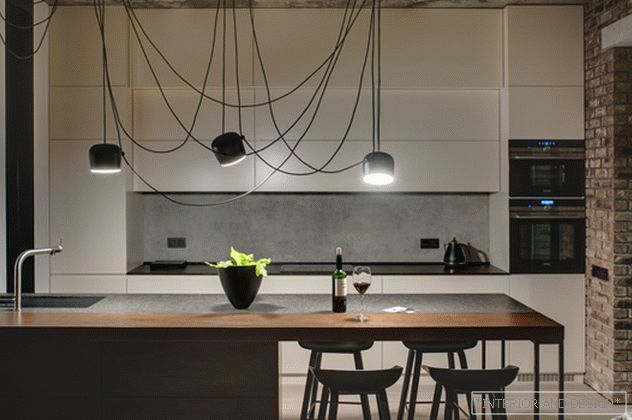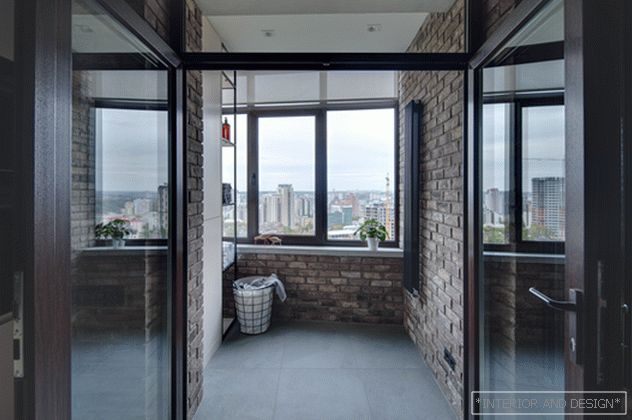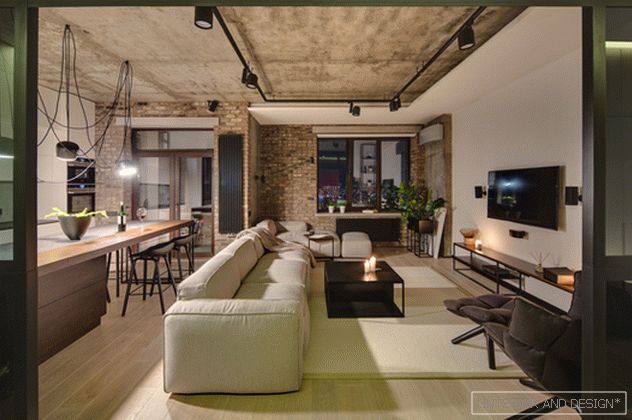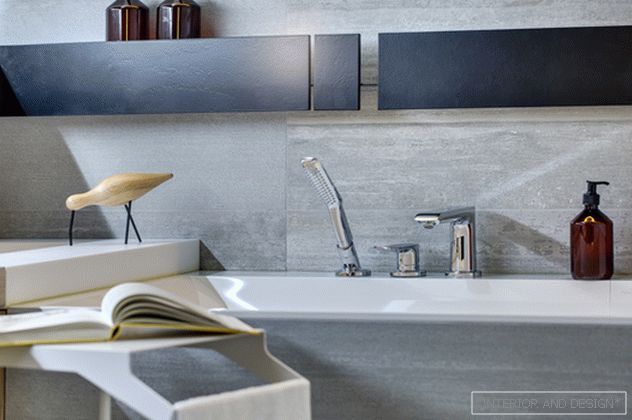 All the work, from the idea to the realization, brought great pleasure - designers are sure: the interior is always relevant if it is functional and meets the quality standard of modern life.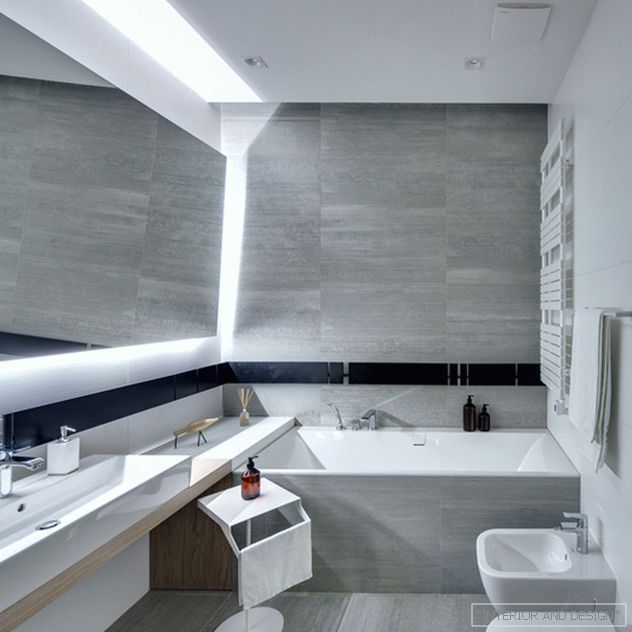 Мебель здесь, в основном, — местного производства. Паркет — из украинского дуба. Исключениями стали шкаф в прихожей и двери, они выбраны итальянского производства, от известной компании Rimadesio. Свет тоже европейский: итальянский Flos и бельгийский Wever & Ducre. Сантехника — Antoniolupi (Италия) и Villeroy & Boch (Германия).