Tom Dickson designed Le Drugstore, a restaurant in the legendary Publicis Drugstore, a store on the Champs Elysées. The man-brand creates interior hits that are sold in 75 countries under the Tom Dixon brand (the most popular are the lamps made of copper and brass). Over the past two years, has opened restaurants in Hong Kong, London and Atlanta.
Related: Secrets of Paris: 5 places where it's as tasty as beautiful
Now it is the turn of Paris. Establishment of 350 square meters. m is located on the first floor of the concept store Publicis Drugstore. His idea came when, in 1958, Marcel Bleustein-Blanchet, founder of Publicis, an advertising holding company, set about trying to acquaint Parisians with American culture. He decided to open an institution with hamburgers and milkshakes, and with it there is a shop where you can buy medicines, newspapers, cigarettes and other important stuff until late at night - in New York such outlets are called drugstores. For France at the time, this concept was revolutionary. Since then, Publicis Drugstore has undergone various modifications, but has always remained profitable.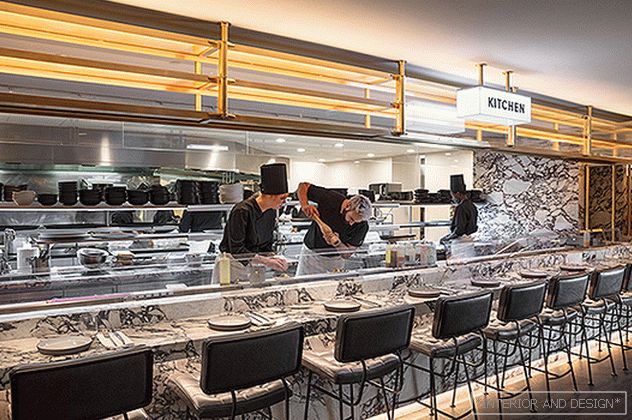 Marble with an active black and white pattern highlighted the open kitchen. Today, it is run by Eric Fréchon, holder of the Legion of Honor, who previously headed the Épicure restaurant, which was awarded three Michelin stars.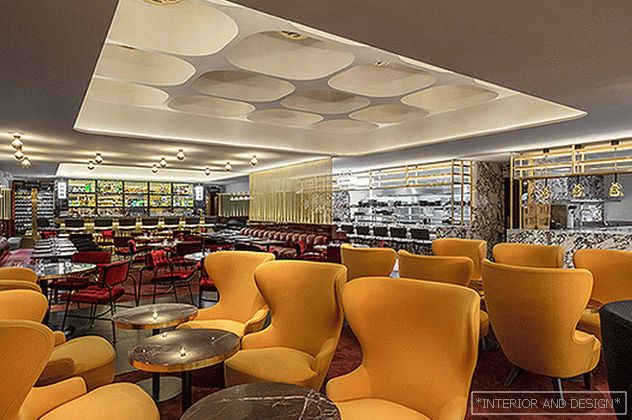 Dixon retained nostalgic notes in the interior, at the same time adapted it to the tastes of the new generation.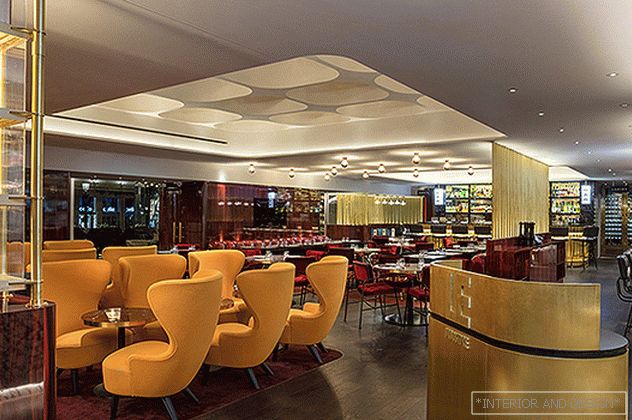 The shopping area is separated from the restaurant by a library, especially for which, according to the sketches of the author of the project, cupboards made of brass and glass are made.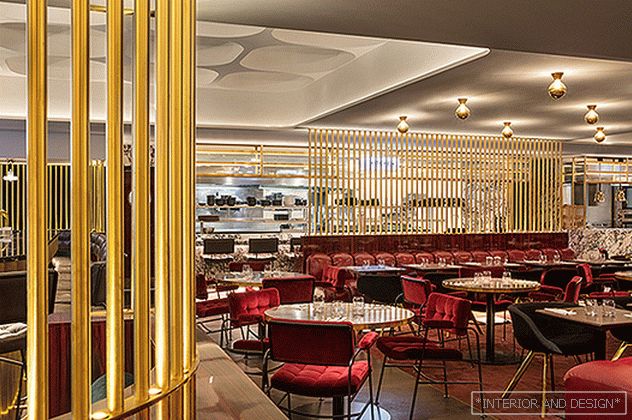 Dixon simplified the layout, focused on textures.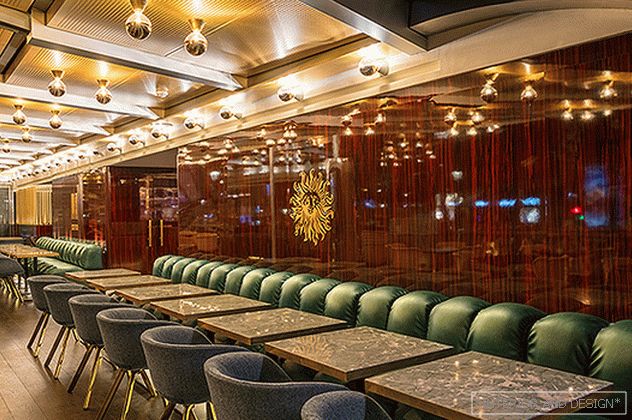 The retro-atmosphere is made by plump modules of the classic leather sofa DS 600 of the Swiss brand De Sede (model 1972).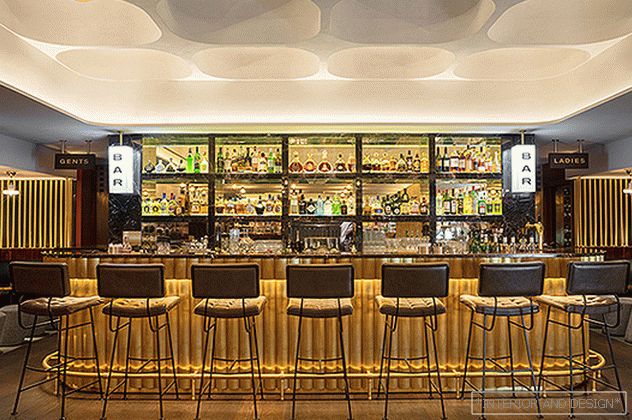 An important component is the Melt fixtures, designed by Dixon 2017; they are inscribed in coffered ceilings.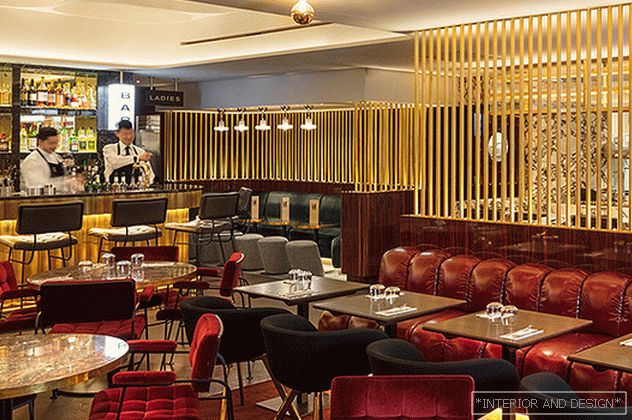 Dixon applied polished rosewood and his trademark copper, plush wine tint, gray felt.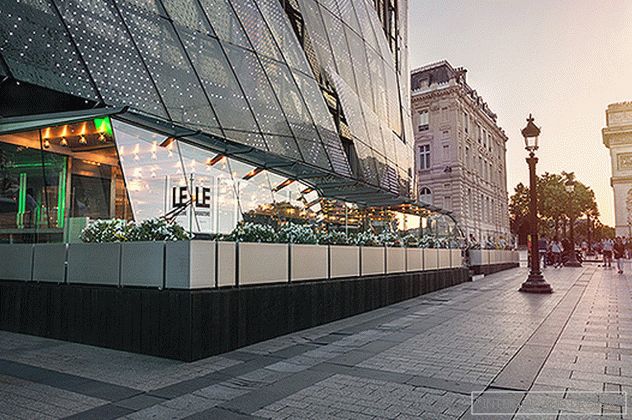 The facade of the building faces the Champs Elysees.
In general, the interior, according to the designer, is the waving of designer Mathieu Matégot, who once furnished the restaurant. "Even before I received this order, I was inspired by the Parisian identity of Drugstore Publicis," recalls Tom Dickson. "I remember once I had to go there at night to buy aspirin." I saw the Publicis logo, a lion with a magnificent steel mane. This is a true symbol of France, modern, looking to the future. "