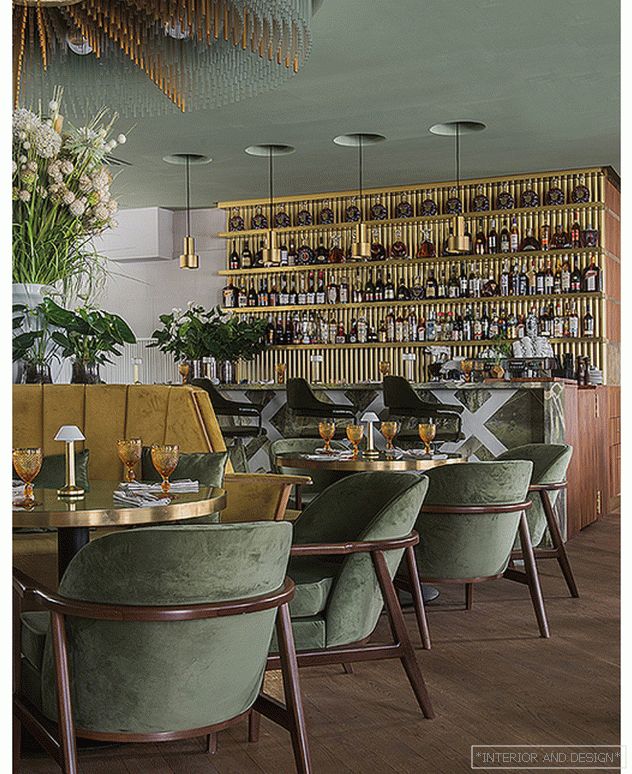 Archpoint Architectural Studio: Valery Lizunov, Ekaterina Ageeva and Natalia Sisauri renovated the Geraldine cafe interior in Moscow.
Related: Restaurant Oxus: Eurasian mix from Archpoint Architects
The institution in the spirit of the Parisian brasserie belongs to Vladimir Pozner and Alexander Rappoport. The architects were tasked with conveying the bohemian atmosphere of Paris in the 1960s, while at the same time creating an interior not overloaded with details. The inspiration was the Paris brasserie Monsieur Bleu, which was designed by Joseph Diran. Tactile casual interior, in which the famous designer focused on textures.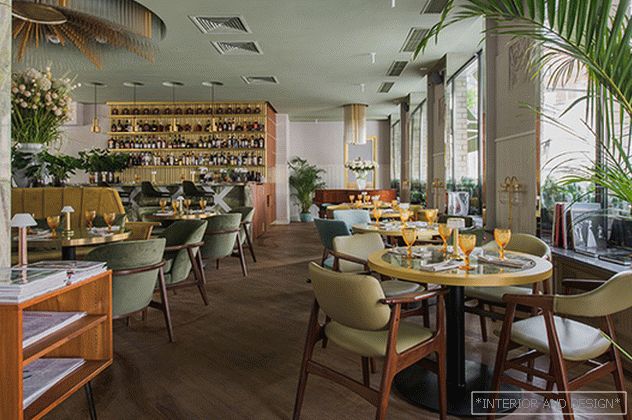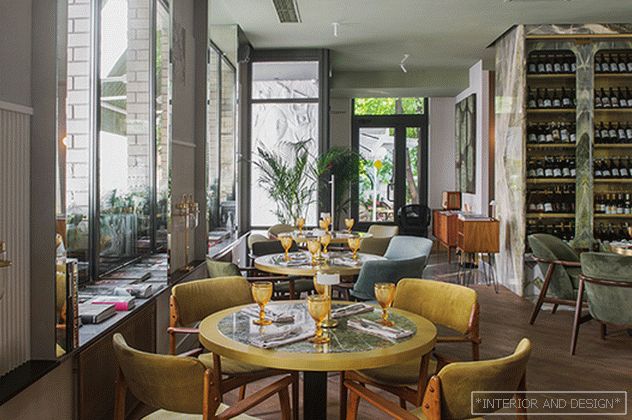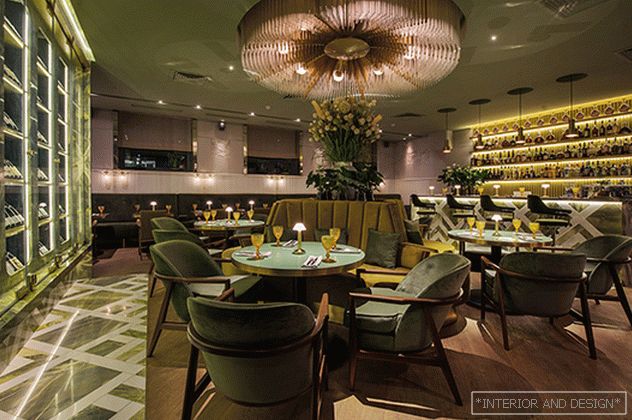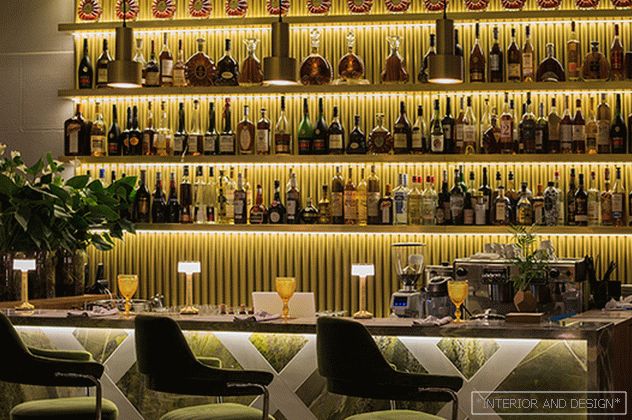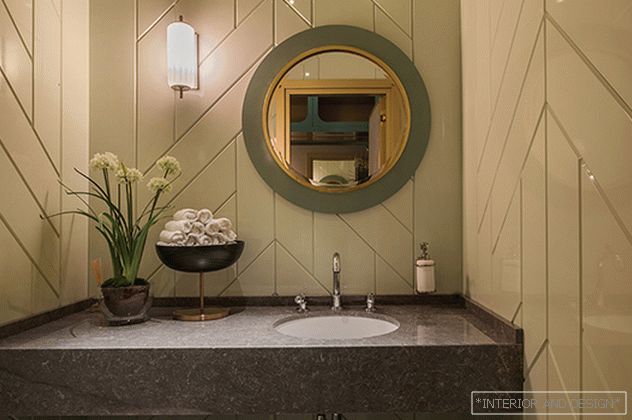 A small cafe (15 sq. Meters) is located on the first floor of a residential building on Ostozhenka. It was discovered in 2004 by Vladimir Pozner and named after his mother, Geraldine Lutten. In 2017 it was decided to update the concept, leaving only the name the same.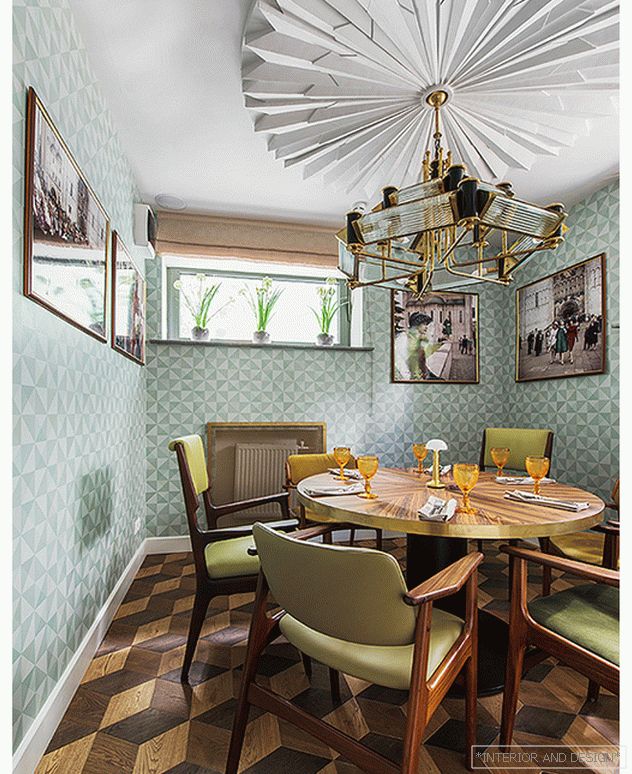 The basis of the color palette is green - a shade of marble, from which the bar counter, part of the floor and a wine cabinet are made. An Irish green tint stone was brought specially from Italy, then olive and mustard tones were used to match textiles.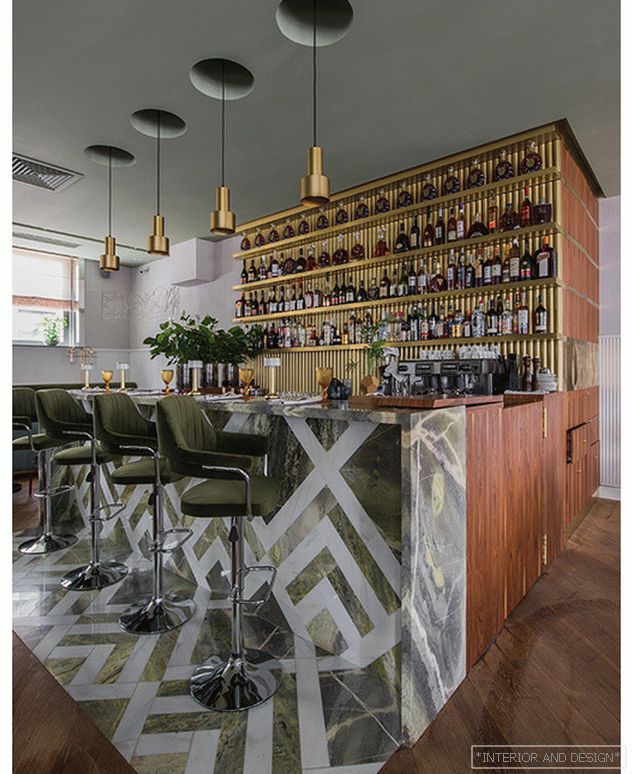 In the center of the main hall there is a sofa upholstered in velvet and above it is a chandelier, created from sketches of architects from two thousand glass and brass tubes. In addition to the main hall, a cozy VIP-hall appeared. It is decorated with a lamp from the Petersburg workshop Handle. Tables are also made to order.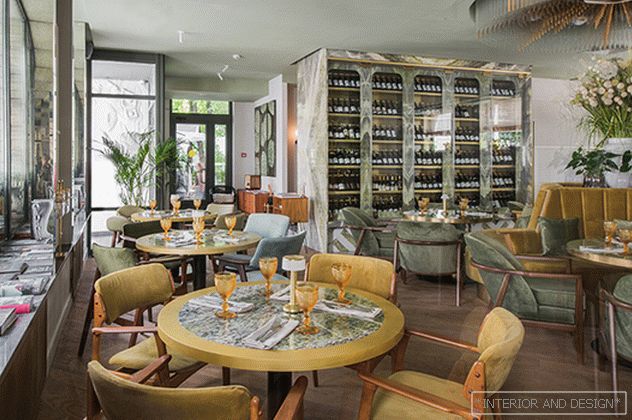 Attention is drawn to antique furniture, especially the chairs designed by Milan architect Carlo di Carli (Carlo di Carli, 1910-1999) with original upholstery, press worktops and other authentic Mid-century modern items. Furniture was brought from France and Holland, most of it was selected and updated in the workshop "Rosewood" together with the authors of the project.