Milan's Paper Moon restaurant is open on a neoclassical square in the heart of the "golden triangle of fashion" formed by the streets of Montenapoleone, Corso Venezia and Via della Spiga. AB Concept, a Hong Kong company, rebuilt Palazzo Reina, a beautiful palazzo built in 1830 by the architect Nicola Dordoni for the noble Rhine family.
By topic: Where to eat and drink a designer in Milan? 4 addresses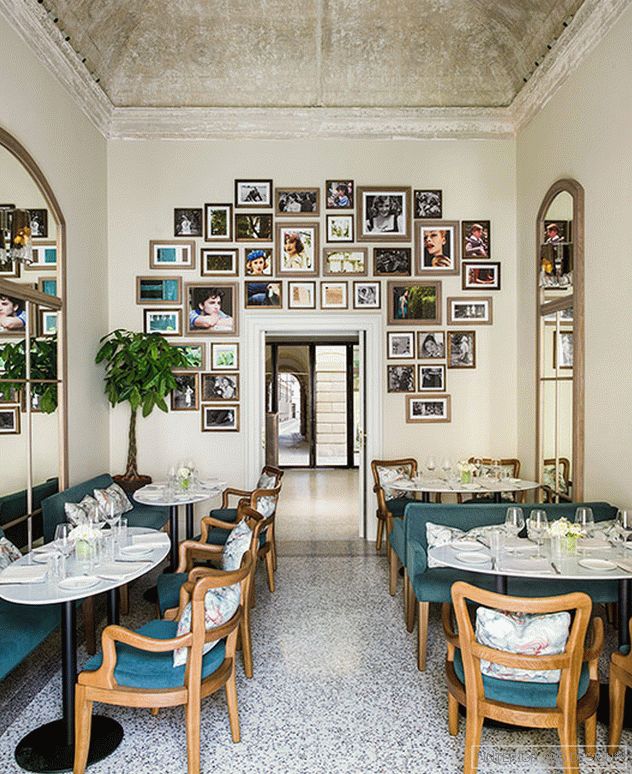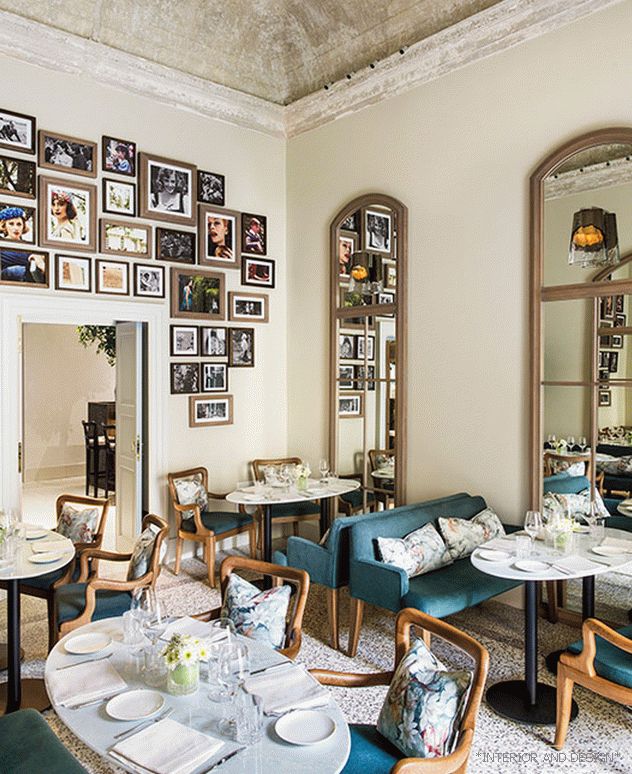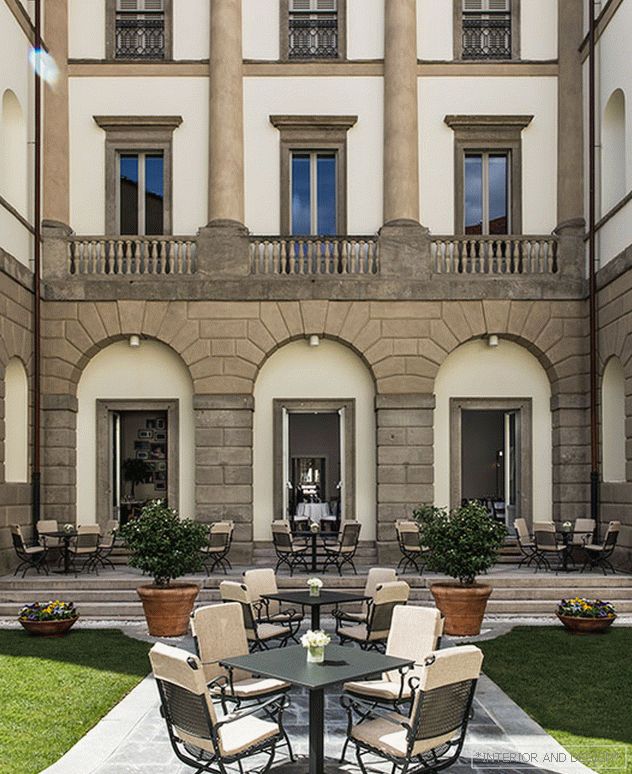 The architects proposed to preserve the concept of the house: each of the six rooms of the restaurant reflects the original purpose: a large lounge, a living room, a wine library, and a garden "dzhardino".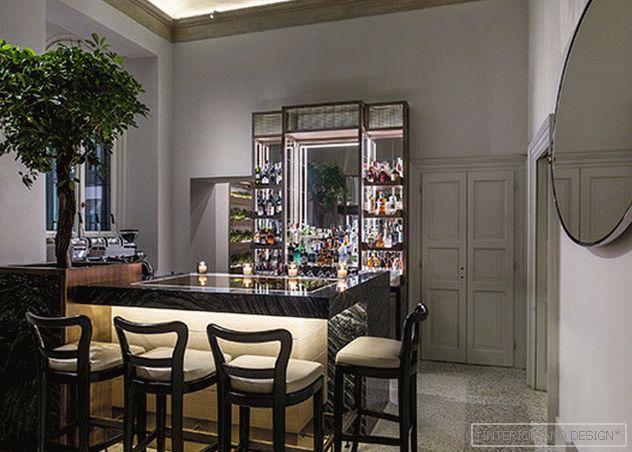 Blue-gray walls, discreet light, the main accent is authentic architecture with vaulted ceilings, terrazzo floors and frescoes. The open courtyard was specially designed for the sun-loving Milan weather. It's easy to breathe here. • Milan, Via Bagutta, 1