Comfort, nobility and tenderness of vintage style - never go out of fashion. After all, every mother wants her child to be comfortable, safe and pleasant in her own nursery.
We have collected 8 of the main rules of registration of a children's bedroom in a vintage style.
The content of the article
Invest wisely
Minimum accents
Do not save on curtains
Pastel mode
Important stuff
Balanced lighting
Textures are interesting
Leave space free
Vintage style is very similar to the Provencal style and style chebbi-chic, but is considered a more expensive and sophisticated solution for interior design. In order to "not fly into the pipe", following the canons of this style, there are a few simple rules.
Invest wisely
There are pieces of furniture that will "grow" with your child and be used for many years: a chest of drawers, an armchair, a bedside table. Unlike cots and tables, which you will have to change as your child grows up, a chest of drawers, an armchair, etc. it is better to buy once, but good and made from quality materials (leather and solid wood instead of substitutes and MDF).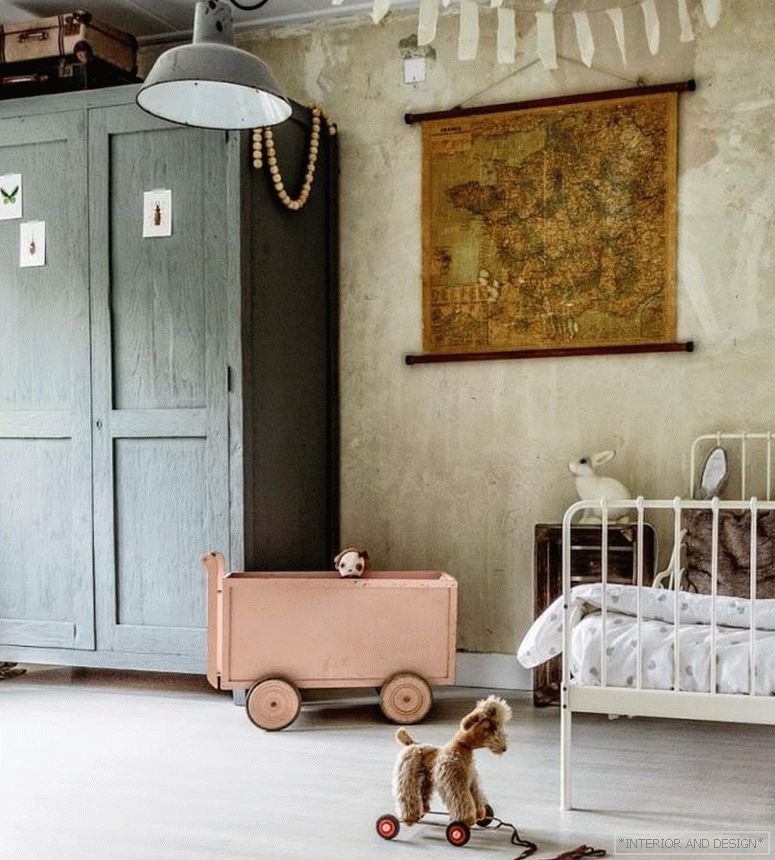 Minimum accents
Everything is good in moderation, especially when it comes to interior design. Choose a child for one or two parts that will play a leading role in the interior of a child, and the rest of the objects complement and emphasize them. In the design of the nursery for a girl, this can be wallpaper with a floral print.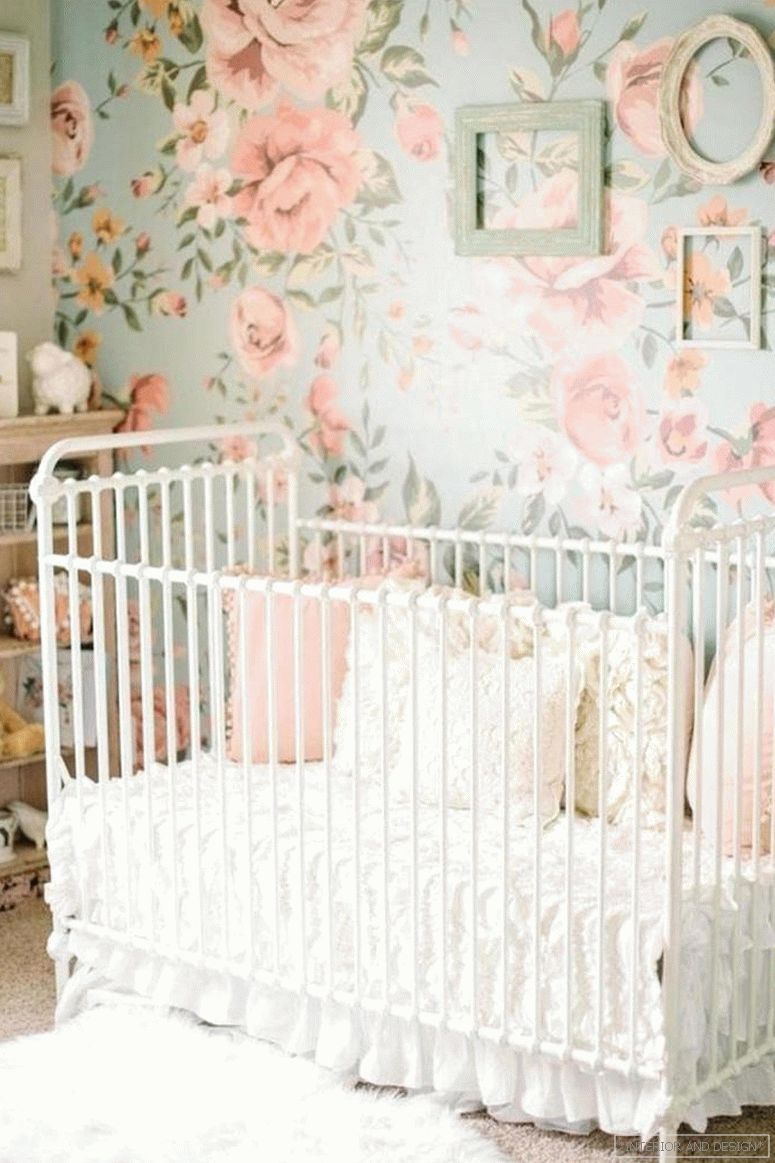 Do not save on curtains
Proper design of the window will help to visually raise the ceilings and make the space wider. But do not forget that the curtains in the bedroom play not only and not so much a decorative role as they perform a protective (from the sun and drafts) function.
Do not get fooled by cheap synthetics! Choose curtains from natural linen or cotton fabrics for children, and to protect them from the sun more reliably, choose models on the lining.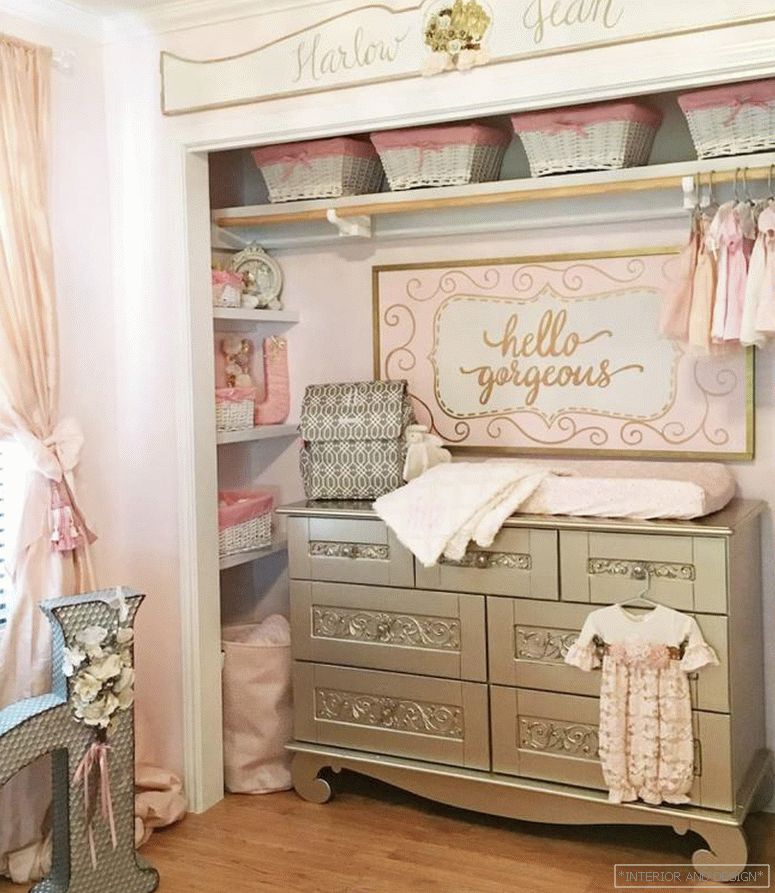 Pastel mode
It's simple: delicate pastel shades create the very amazing atmosphere of comfort and well-being of vintage style.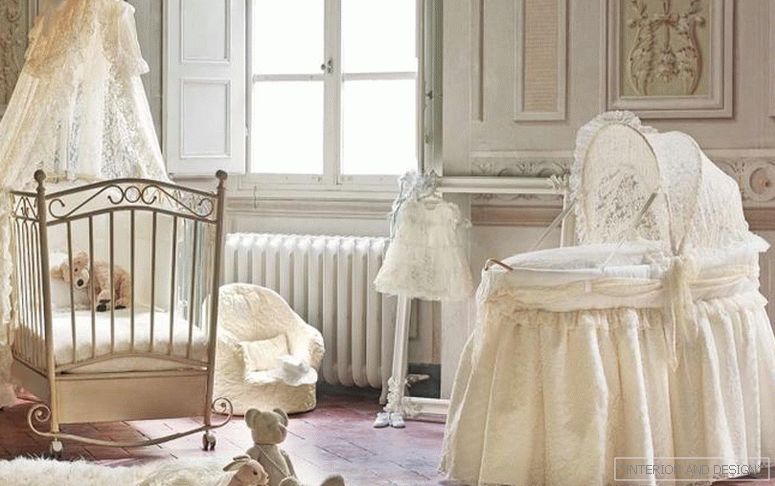 Important stuff
Low-key, but unusual details, like birds on the eaves or coat hooks in the form of old anchors (if we are talking about a room for two boys), will be the final touch in a vintage nursery. And for a child, it is always an unusual reason to dream up and find something unusual and new in his room.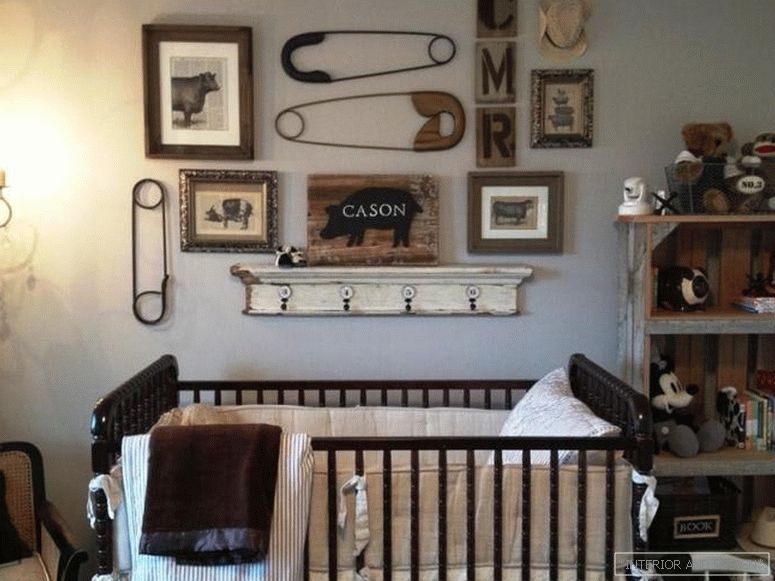 Balanced lighting
In the nursery as nowhere else, high-quality and uniform lighting is important!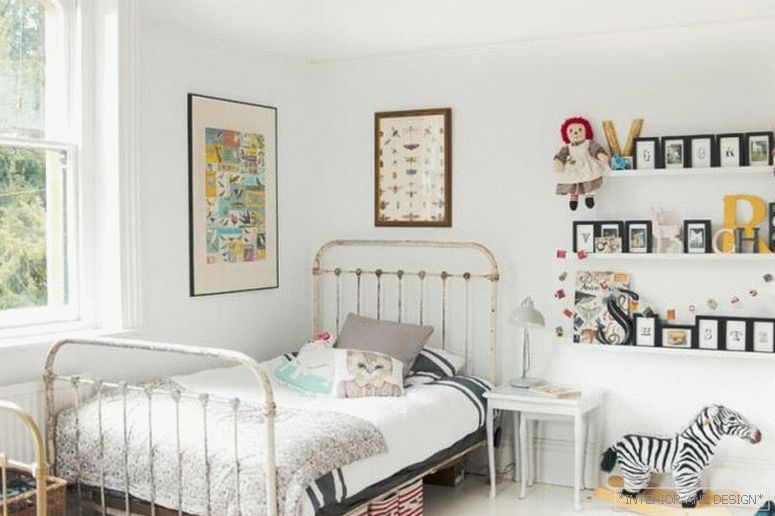 Textures are interesting
Vintage style appeared and was formed in those years when even thoughts about plastics and other synthetic materials did not arise. Therefore, the use of textured natural materials in the nursery is not only a stylistically sound solution, but also useful for your child: different to the touch surfaces will stimulate nerve endings and contribute to the development of fine motor skills.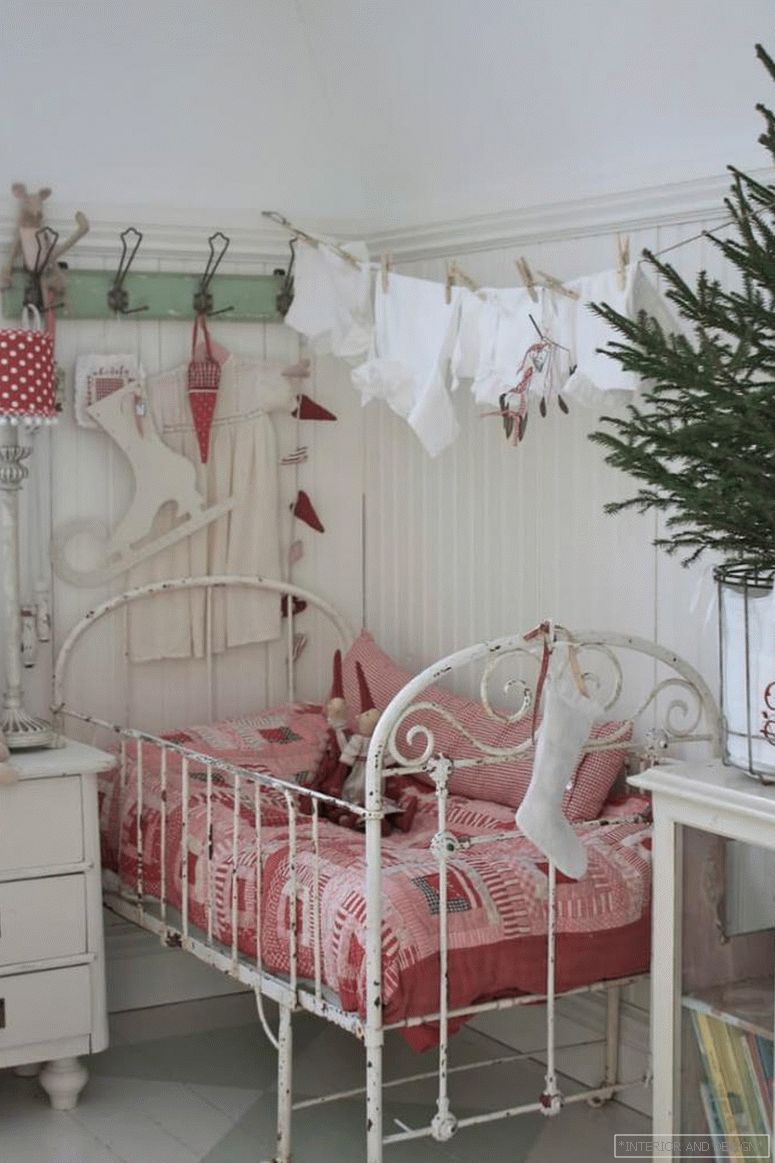 Leave space free
But for the development of large motor skills your child will need free space. After all, no matter how whimsical and interesting the design of a vintage nursery would be, it is important to remember: first of all it's a children's room, not a museum!