country house of 100 m2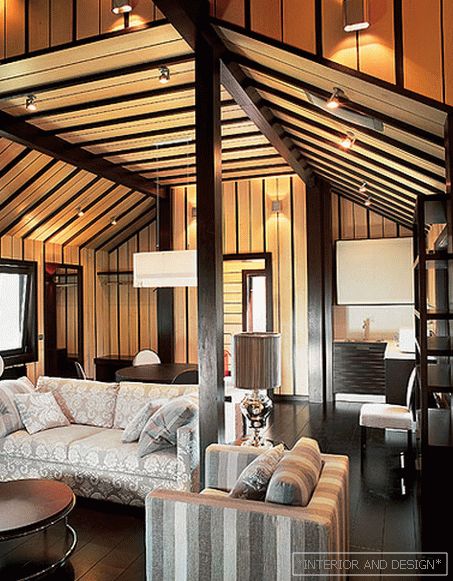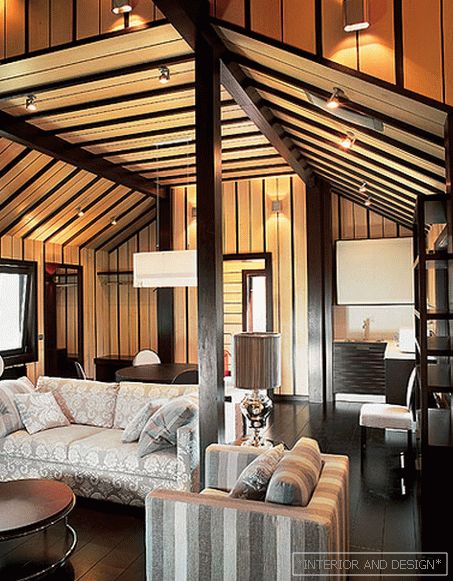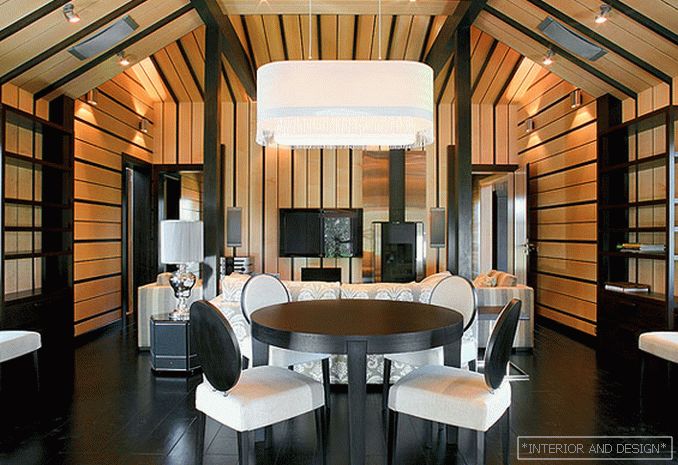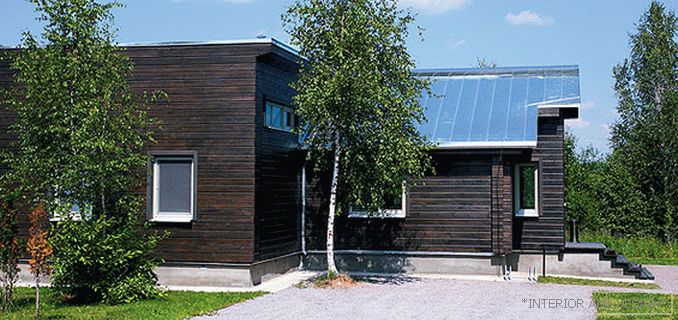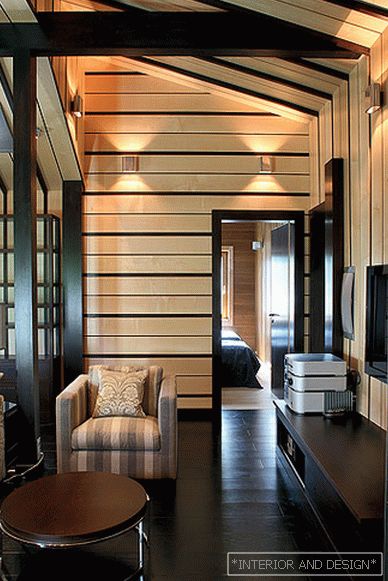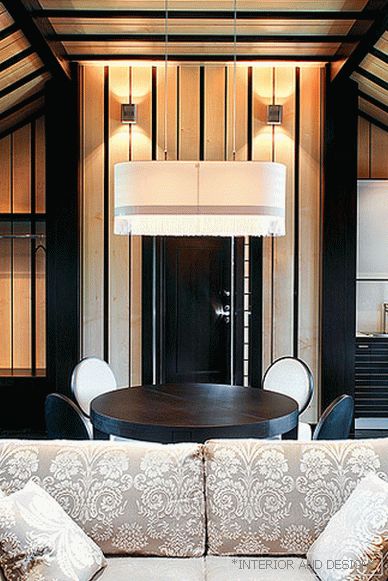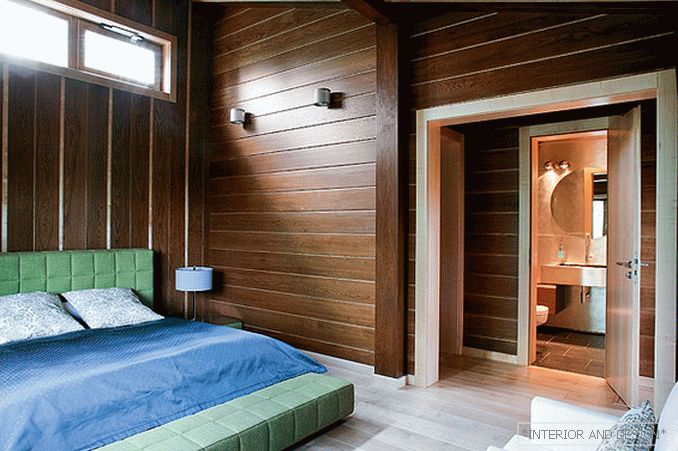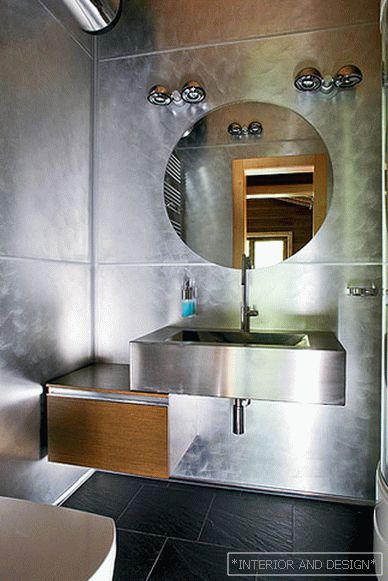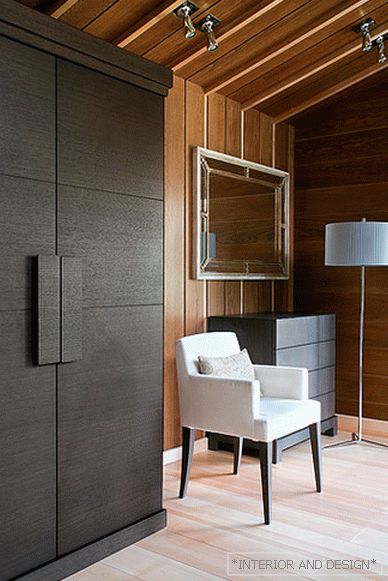 Passing the gallery
Text: Olga Vologdina
A photo: Zinur Razutdinov
Architect: Dmitry Bykov, Dmitry Korshunov, Marina Kiyko, Svetlana Golovina
Furniture manufacturing: Fedor Gallimulin
Construction Manager: Vasily Nosov
Magazine: (136)
Expressiveness and dynamism of the interior of this small wooden house gave the decoration of the rhythmic alternation of strips of light and dark wood
This house is located in one of the country club villages, away from the busy city life. Folded from a bar like a traditional Russian izba, the house organically blends into the surrounding forest. Measured rural life, beautiful nature, silence pushed customers to the idea of ​​making a modern and comfortable country house from a summer cottage. To solve this problem, the owners invited architects from the bureau DIA. "The house was built by design Svetlana Golovina, but the construction took place with violations of technology, and the house turned out to be of little use for life, "says Dmitry Bykov. - In addition, customers are accustomed to living in a modern surroundings, with comfort and convenience, a house in the style of a chalet or a peasant hut with wooden furniture is not an option. Nevertheless, they liked the bar-like aesthetics, they were also satisfied with the layout, simple and clear. Therefore, we did not go away from the "wooden history", but gave it a modern sound. As a result, this interior combines traditional rural-style materials and a modern interpretation of space, straight lines, simple forms. "
So, it was necessary to warm the timber, and the architects decided to "dress" the inner space in a kind of shirt. Boarding is a technique well-known to masters of wooden architecture. It was improved by using in the decoration the alternation of dark and light strips of wood, the joints of which are covered with a pad on top. On inclined surfaces, it protrudes, and in other places it is buried. In addition, the lining is highlighted not only with the relief, but also with color: for the main surface, maple, that is, very light wood boards were chosen, and the lining itself was made of tinted oak. There is a strict rhythmic alternation of light and dark. The rhythm is complicated by the fact that the skin consists of separate boards laid vertically and horizontally. A thin strip of dark wood is also inserted between them. Structurally and decoratively, such a voluminous and contrasting in color surface structure gave the living room interior a ceremonial, solemn mood. In private rooms, the finish is less alarming: the walls are covered with dark oak boards with thin stripes of maple. They rest in the bedroom, "irritants" are out of place here, so the design is more relaxed. Having such an expressive basis, the matter remained for a small one - to select furniture and accessories.
Architect Dmitry Bykov: "In the decoration of this log house we used the usual architectural method - sheathed the inner space with boards. However, the styling method is far from traditional: the alternation of embossed strips of light and dark wood creates a graphic pattern. This is a modern solution of volume, that the interior was a natural extension of wooden architecture "