rustic country house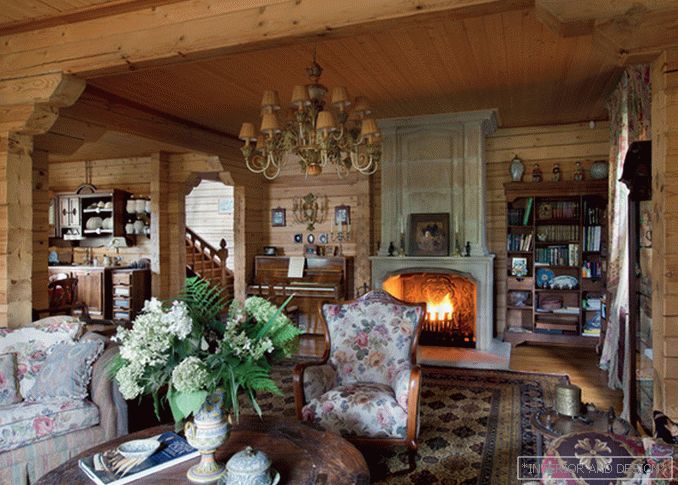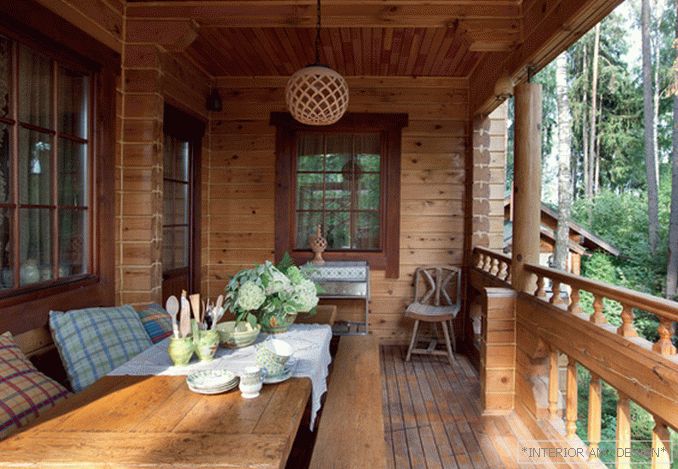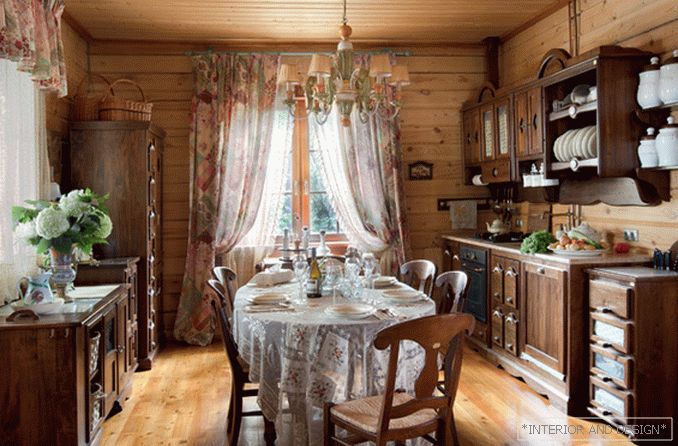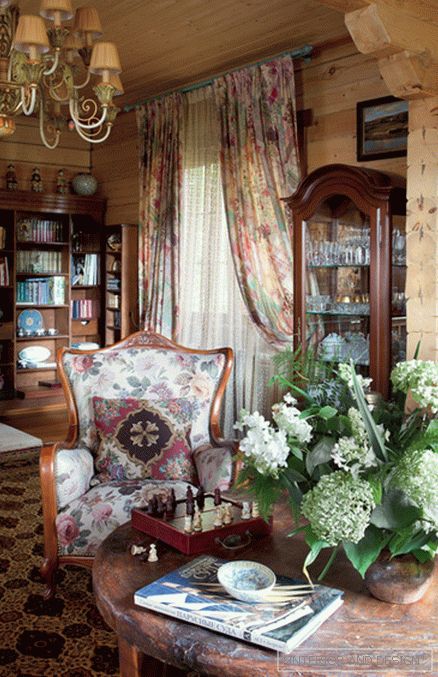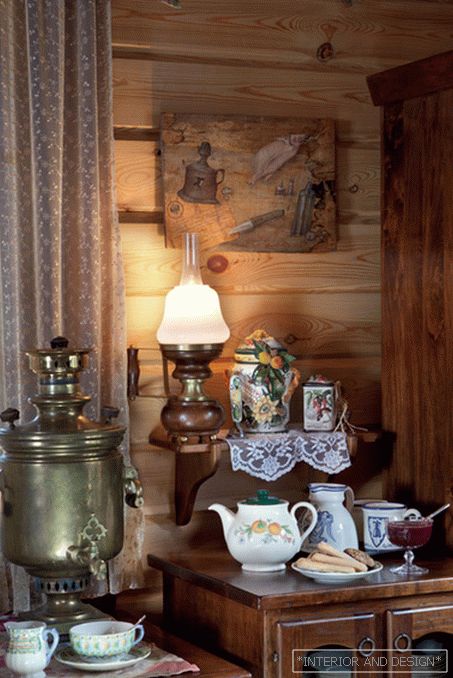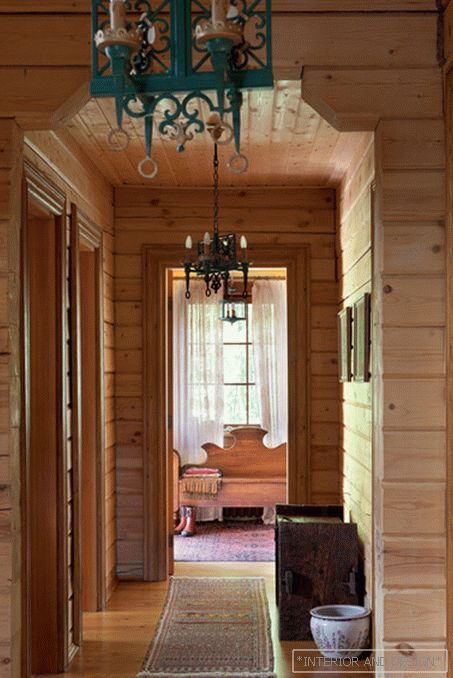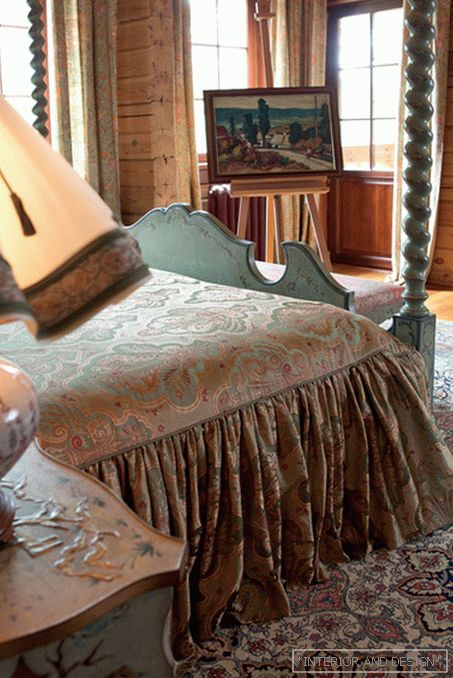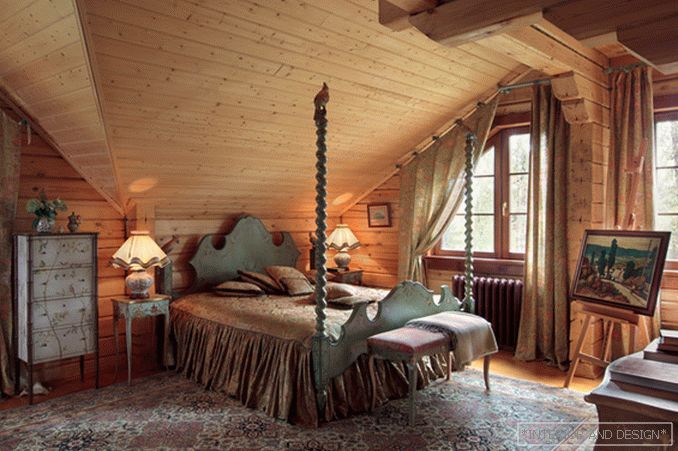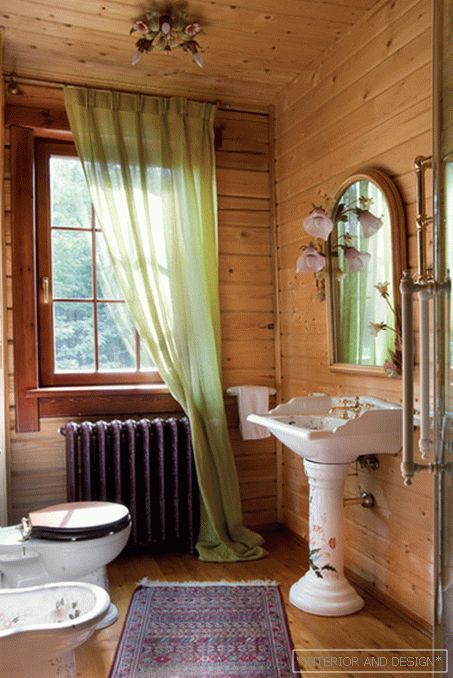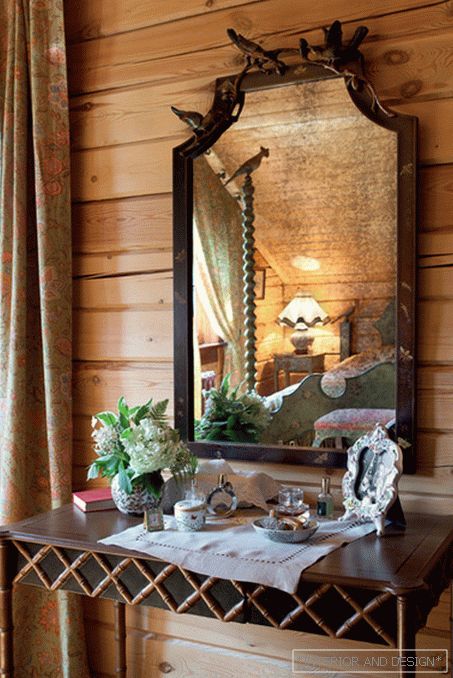 Passing the gallery
A photo: Dmitry Livshits
Interview prepared: Julia Sakharova
Project author: Nadezhda Chernigov
Magazine: Decor N9 (175) 2012
Architect Nadezhda Chernigov, the author of interiors in classical styles (many of them were published in the magazine SALON-interior), made this house for her family
SALON: How did this house start?
- My husband and I dreamed of a forest "zaimka" ... Where there are no people, one beauty. But then they realized that this beauty has a downside: no roads, no communications. To this we were not ready. Therefore, we chose a plot in a pine forest, in a small village consisting only of wooden buildings, on the bank of the reservoir. And then there was a project: I made a house that would be comfortable for my family and our friends. We come here at the weekend. We have no strangers here, so the layout of the common space is open: all zones flow into one another, and sitting on the sofa in the living room, you can talk to someone who is at the moment at the stove or setting the table ...
I am not afraid of the corridors, on the contrary, I believe that they help to organize the space in such a way that if you wish, you can leave the common area to a private area. This is especially important in a wooden house, where there is practically no sound insulation ... I love terraces, we have three of them. Whether the weather is good, whether it is raining, whether it is snowing - it is always beautiful on the terrace.
S: What else influenced the concept of the interior?
- My own image of the village. I have never had relatives in the village. As a child I even envied the children, who every summer went to their grandmother out of town. For me it was a mysterious world that seemed very attractive. In my house I wanted simplicity, practical, but at the same time beautiful fabrics and materials. Such imperfection. This is not a village house in our Russian understanding, but it is a village in my sense: I love (and make for my customers) classical interiors, and this house is completely non-classical. There is a lot of wood, "rough" furniture. It is amazing here in the winter when it's snowing and cold, and at home there are flowers on fabrics, carpets, a warm golden floor and golden walls and a ceiling. As if the house is always the sun. In the bathrooms, I left the walls of wood, which I never regretted.
S: What things play a key role in shaping the appearance of the house?
"I brought a whole container of antiques here." Chests, carpets, samovar; bought a spinning wheel. The coffee table is made of a wheel, which is a thousand years old. He is cracked, stapled. The bird cage has become a side coffee table. All these items are very lively, real. I also have two clocks that do not have minute hands, since they were created on the pattern of the clocks of the 14th century, when there was no such thing as minutes. People were in no hurry. The clock is made of wood and iron. Start and listen to their course unusually nice. These sounds seem to say: "Take your time, rest, all is well."