The owner of this site in the club village near St. Petersburg wanted the future garden to be restrained, calm. The hostess dreamed of a riot of colors. Designers from the landscape bureau "MOX" managed both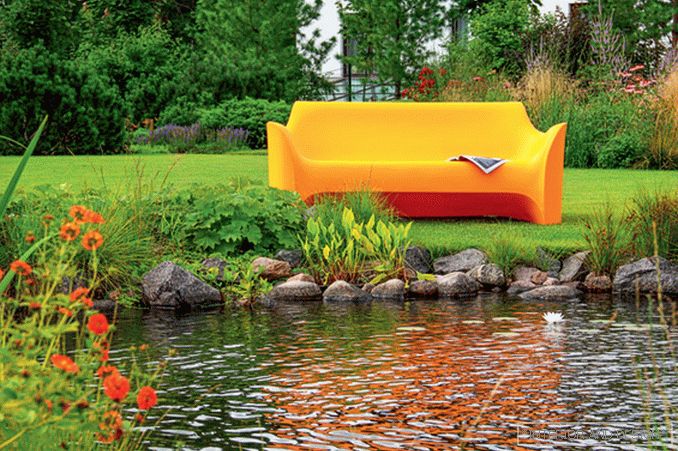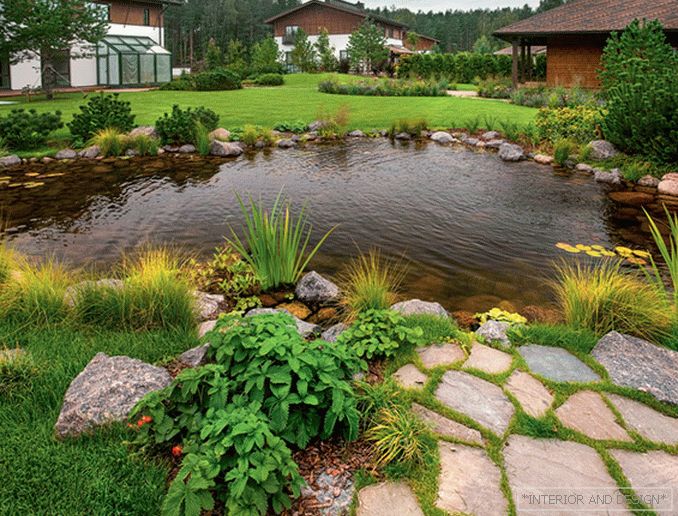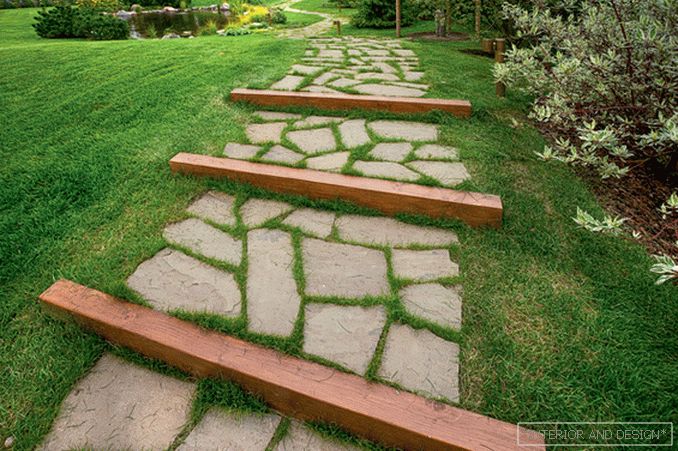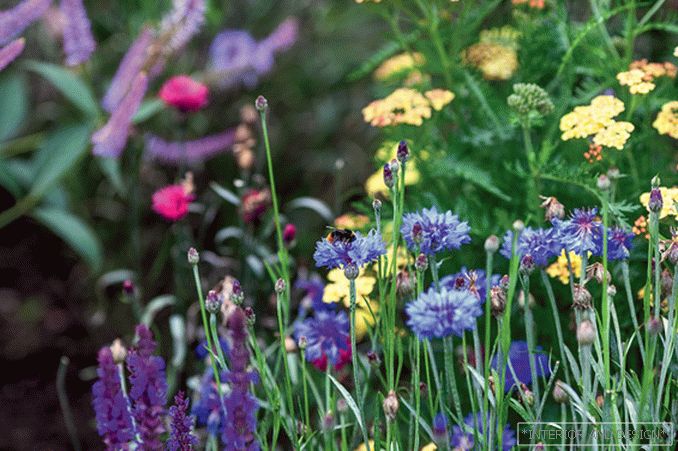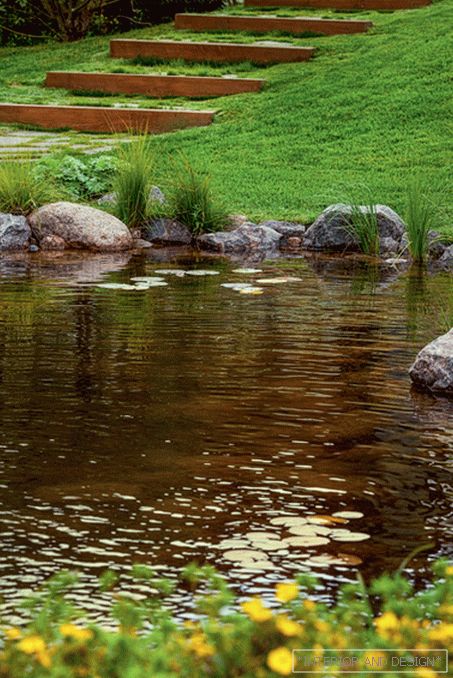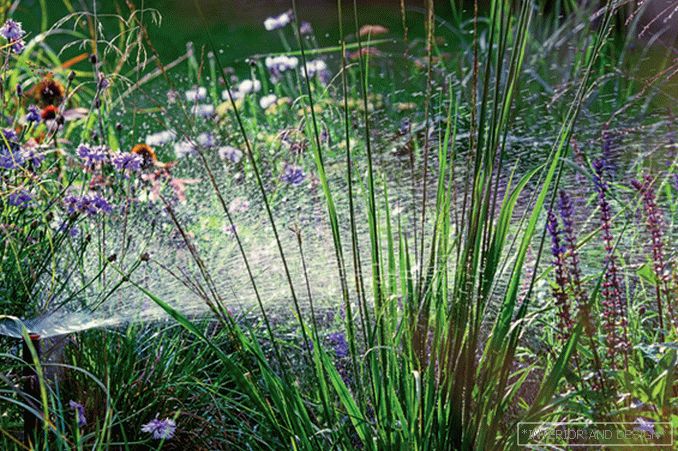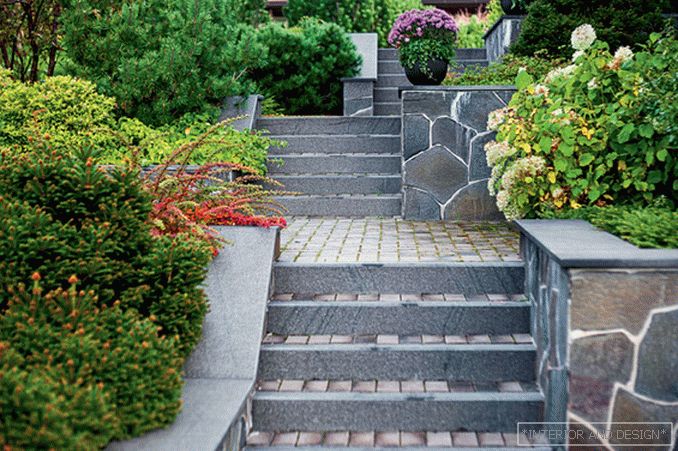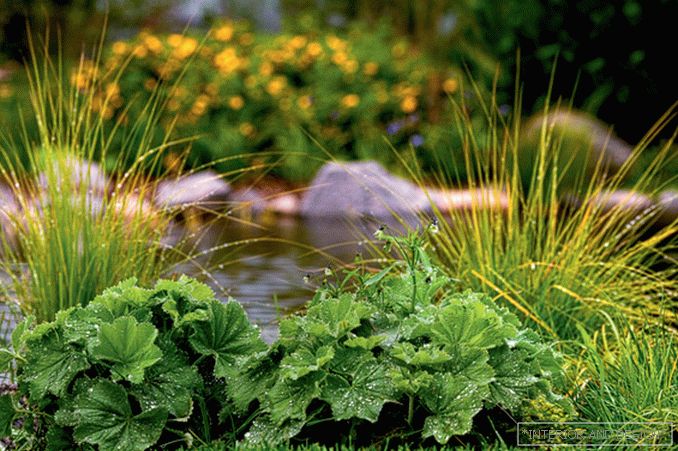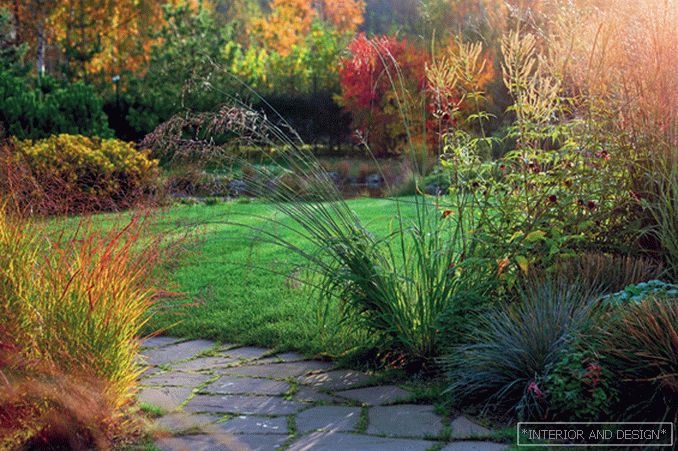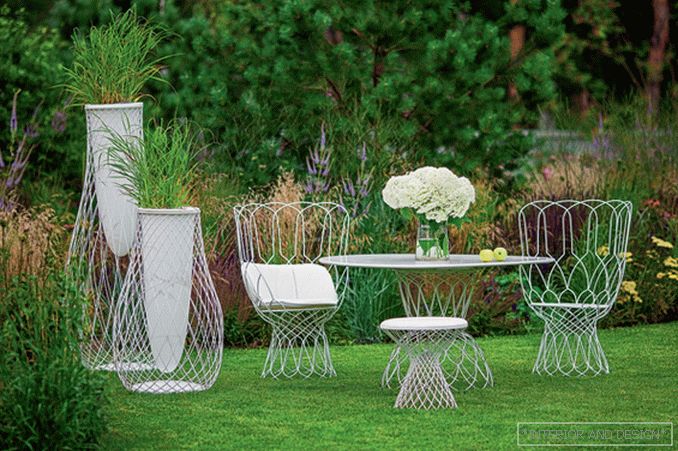 Passing the gallery
Text: Marina Volkova
Magazine: N10 (187) 2013
The owner of this site in the club village near St. Petersburg wanted the future garden to be restrained, calm. The hostess dreamed of a riot of colors. Designers from the landscape bureau "MOX" managed both
This many-sided garden begins with the front area, located in front of the main house. Everything here is designed to focus on an unusual mansion with a copper roof and scandinavian-trimmed facades. The trajectory of movement is given by a clipped hedge from a cotoneaster. Such mini – walls as if direct guests, bring them to the house. On the sides of the front facade there are terraces decorated with compositions of ornamental shrubs and conifers.
The unofficial part of the garden is behind the house, and you can get here along a walkway – stairs with uneven marches: they are of different heights and widths, moreover, as they move, the path changes direction. On one of the marches, there was even a place for a cozy garden bench. Especially well here in May, when an apple tree growing next to it blooms. This is one of the brightest parts of the garden: spirea, chubushniki, hydrangea, bleach, geranium and phlox, flowering alternately, are planted on the sides of the path. "Frame" of the composition again selected conifers: dwarf spruce, mountain pines and junipers.
The private part of the garden stretches from the main house to the guest house and includes a decorative pond, a large clearing and a field of cereals. They are connected by winding paths. A lush flower garden is made around the guest house: one after the other, tulips, sage, yarrow gain strength, then cereals and sage again ... Due to the varying height and density of planting, blooming at different times, this corner looks new. And, finally, a secret forest is hidden behind the guest house. This seemingly wilderness area is actually man-made. Surrounded by pine trees and heather, lingonberries, lungwort and forest geraniums grow here.