Office of the President of the Pilgrim Asset Management Company Roman Golnikov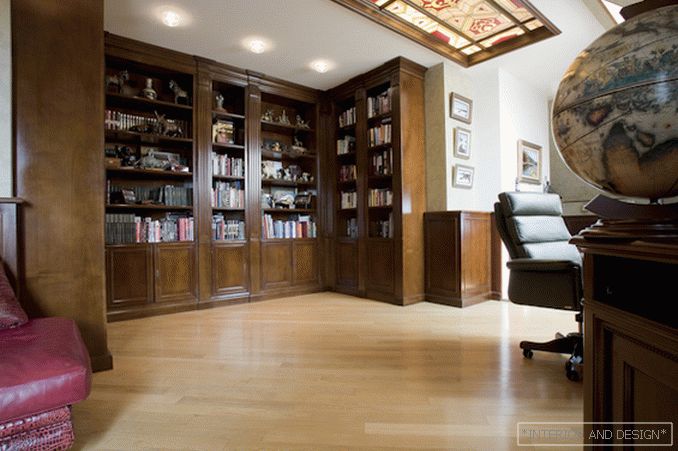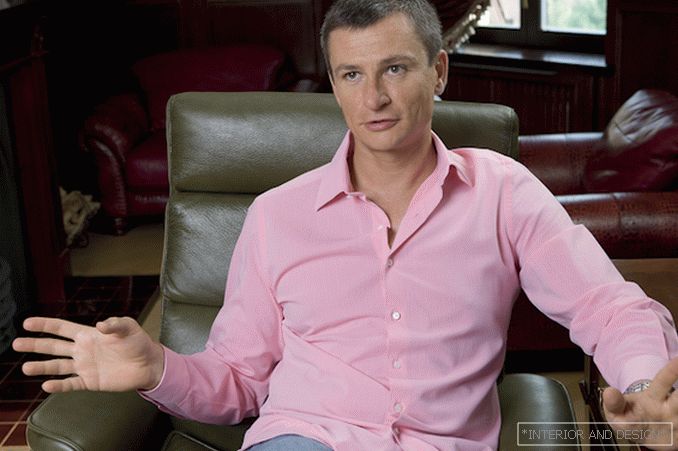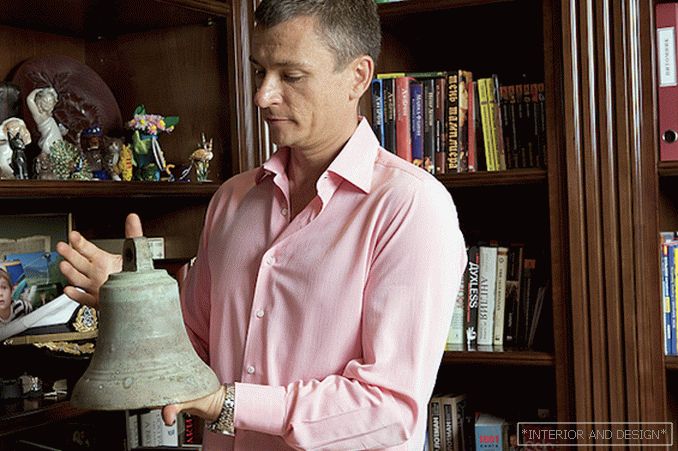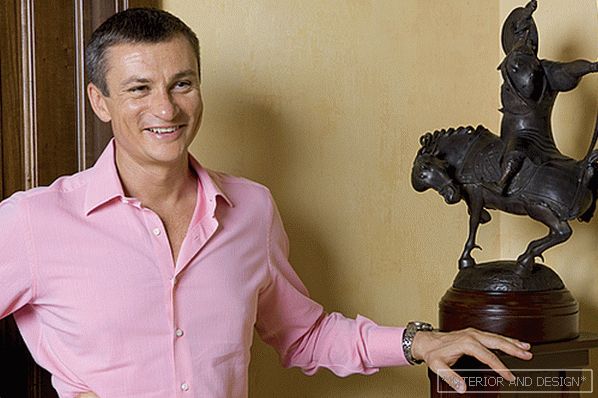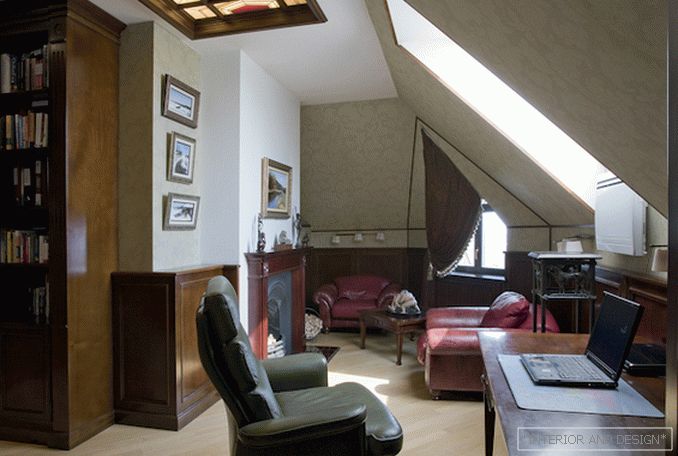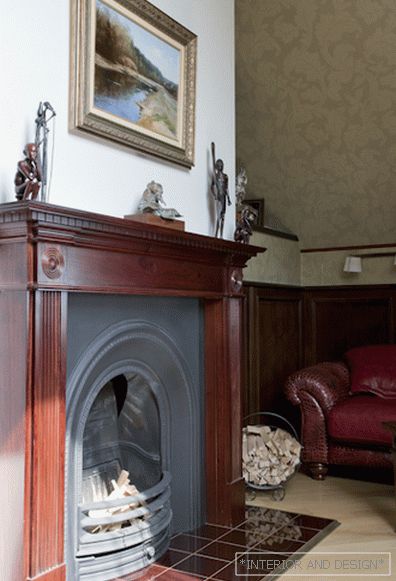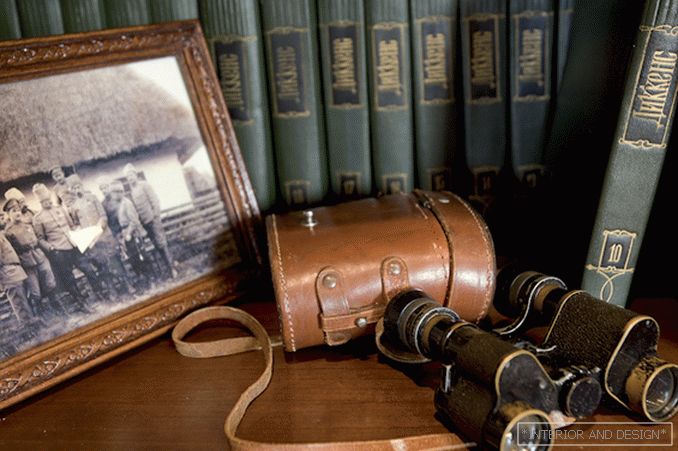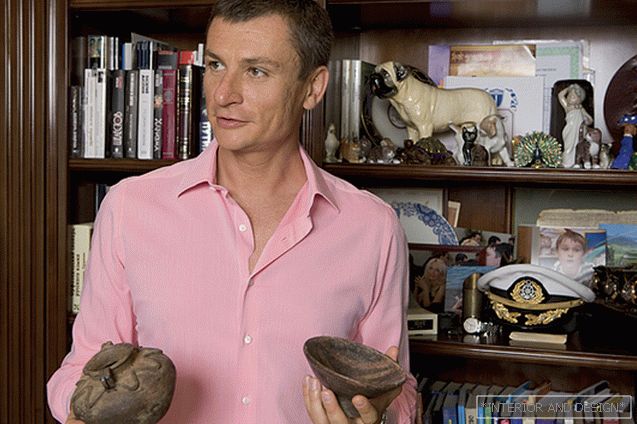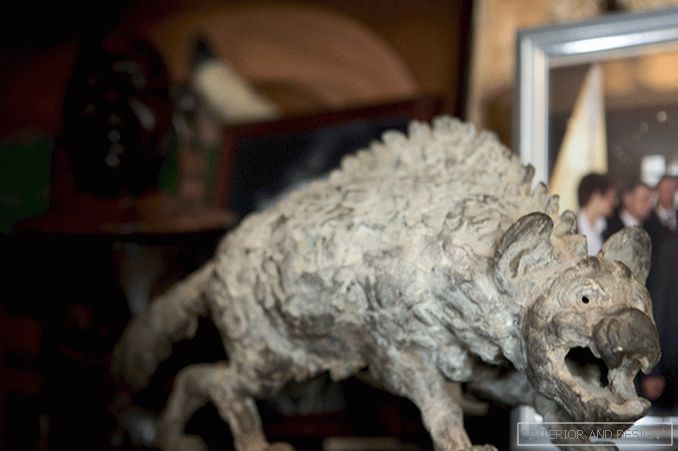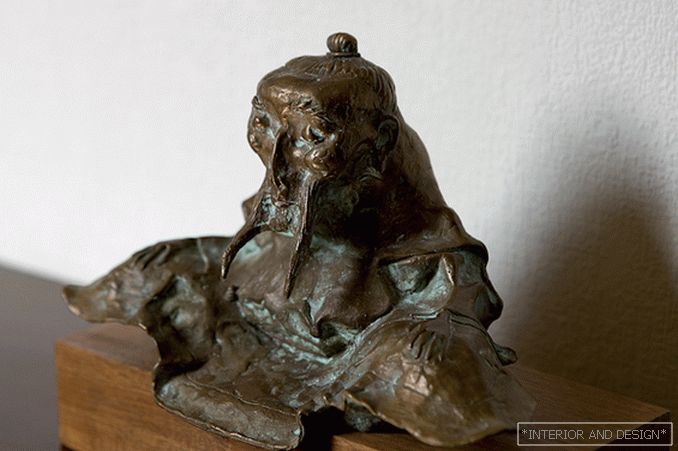 Passing the gallery
A photo: Evgeny Luchin
Text: Nikolay Fedyanin
Magazine: N10 (154) 2010
Pilgrim Asset Management company president Roman Golnikov calls his home office a small museum. Here he keeps family heirlooms, things brought from travels, as well as sculptures by Dashi Namdakov
The office of the financier is located on the second, attic floor of the house. Therefore, it has several unusual proportions, unusual geometry of ceilings and slanted windows. "It happened because this house was planned as a summer house, but as a result we began to live here permanently. In general, the office should be located on the ground floor, somewhere near the entrance, "explains the entrepreneur.
The interior of the cabinet was completely invented by his wife. The wife decided to give him a surprise and did not even allow him to enter the premises until the work was completed. "The result was a study in which the traditions of classical English style are combined with elements of Oriental, Moroccan style," Golnikov says.
Most of the cabinet is occupied by the library, which is located right next to the entrance. To the right of the entrance is a sofa corner, designed for a company of four to five people. In the middle - a large desktop. And in the far corner of the office, near the fireplace, there are two deep sofas for talking tête-à-tête. Roman Golnikov says that home space is for friends. He meets with clients in his Moscow office. "When dealing with big money, it is very important to invite a person to the office, arrange a meeting with the manager, tell about the results. We are not a huge financial company, but an investment boutique. When you have such a business, in relations with customers there should be full transparency and complete understanding, "says the entrepreneur.