Czech Embassy in Moscow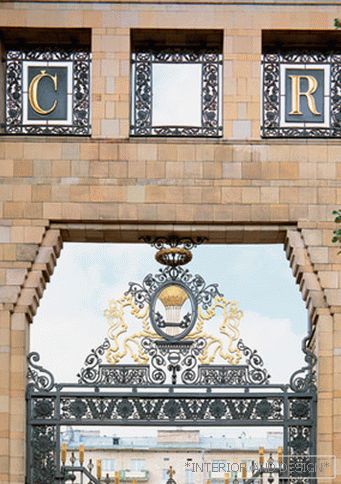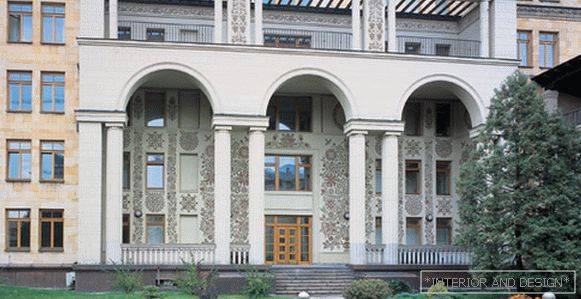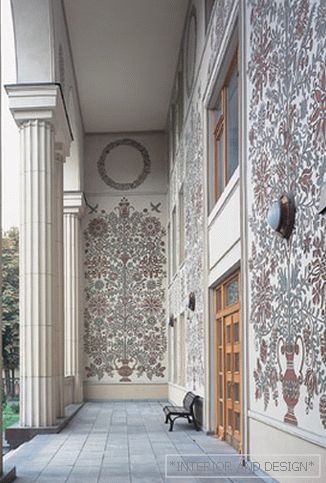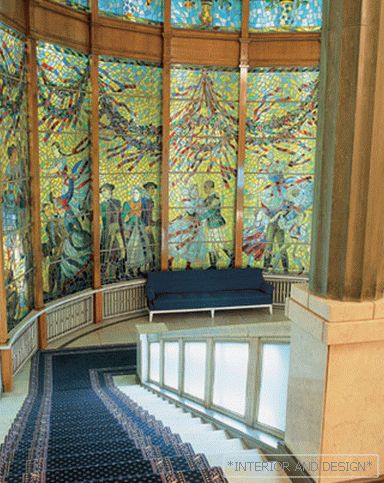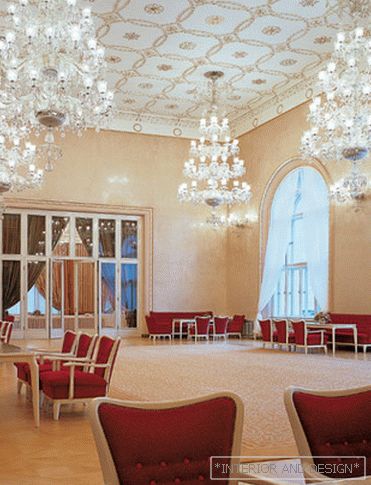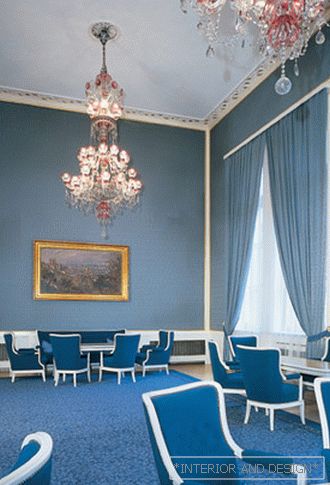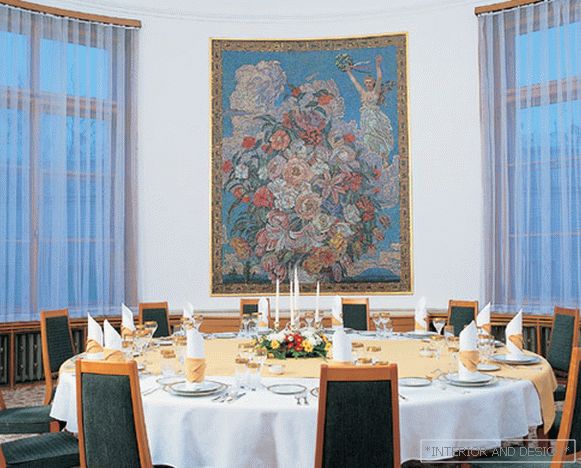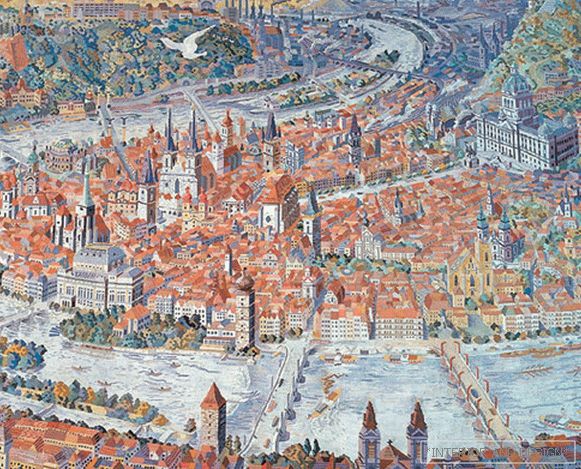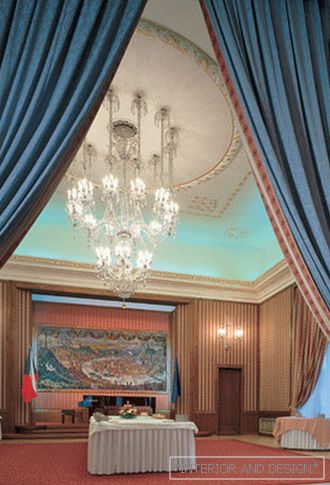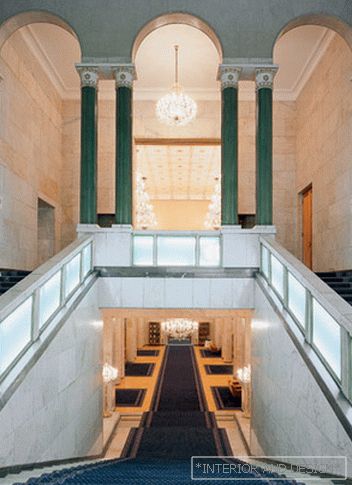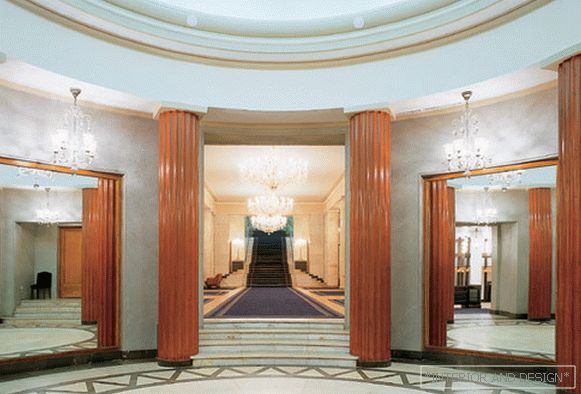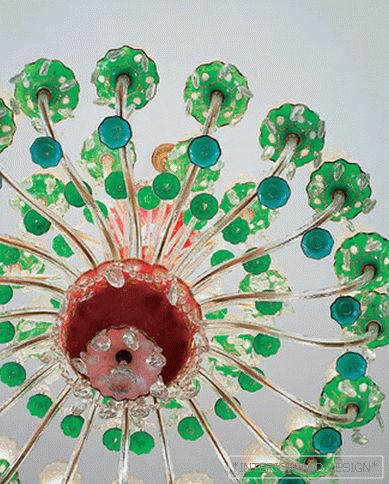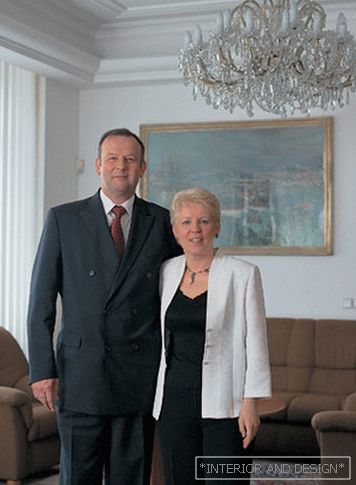 Passing the gallery
A photo: Dmitry Livshits
Interview prepared: Marina Volkova
Magazine: H (109) 2006
On Julius Fucik Street, near the Mayakovskaya metro station, there has been an enormous embassy complex for more than fifty years. Recently, he has a new host - Ambassador of the Czech Republic in Russia Miroslav Kostelka
The complex of the Czechoslovak Embassy was erected in 1954 in Novovasilyevsky Lane (in 1963 renamed Fuchik Street). Its architect was Viktor Semenovich Andreev. Carrying out the order of the Ministry of Foreign Affairs of Czechoslovakia, he combined the administrative and residential buildings with decorative walls with driveways decorated with a wrought iron gate. Three openings were made above one of the arches - for the letters СSR ("Czechoslovak Republic"). When in 1993 Slovakia separated into an independent state, the middle letter had to be removed. In Moscow, the largest representation of the Czech Republic in the world.
Historical background of Elena Savinova
SALON: Mr. Ambassador, tell us a little about yourself.
Mr. Kostelka: Most of my life I was in the military. He studied at the military school, then at the military academy. At the end he entered the service. He made his way from the battalion headquarters officer to the lieutenant general. For some time he served as First Deputy Chief of the General Staff of the Army and First Deputy Minister of Defense of the Czech Republic.
S: How long have you been in the diplomatic service?
Mr. Kostelka: For four years I was a military attaché in Canada. After that, he held a number of government posts, after some time he received a ministerial portfolio. Now here is seven months, as I am in Moscow.
S: Is this your first visit to Russia?
Mr. Kostelka: I have been to Russia before. True, on business trips, and in just a few days. My last visit took place in 1998 and lasted no more than a day. Moscow has changed a lot, it has become quite a European city.
S: Ms. Kostelkova, have you ever been to Russia?
Mrs. Kostelkova: No, I'm here for the first time.
S: What did you find most interesting in our country?
Mr. Kostelka: People. I have always been interested in the people of this or that country. I like communicating with people, getting to know them better. I hope with time to comprehend the mystery of the mysterious Russian soul (smiles).
Mrs. Kostelkova: I was very interested in the history of Russia. I think when I spend more time in your country, I really will be attached to it.
S: Do you like the building of your embassy?
Mr. Kostelka: This is a grand structure. We still have to get used to it, first of all to its huge size. It is the fruit of the fruit of the Soviet architecture of the fifties. The shape of this is a real high-rise, however, on seven floors.
S: And to you, Ms. Kostelkova?
Mrs. Kostelkova: I really like. In my opinion, this is an unusually beautiful building.
S: Is the ambassador's residence also in the embassy?
Mr. Kostelka: Yes, this is a separate three-story building, which is visible from the windows of my office. Now there is a repair.
S: Did you bring here something of your own or did the interiors of your residence remain practically unchanged?
Mr. Kostelka: We brought quite a few things with us. These are mainly books, photographs, paintings. As for the latter, only one picture arrived from the Czech Republic with us. The rest we have purchased here. These are children's drawings. We bought them at a charity event in support of victims in Beslan.
Mrs. Kostelkova: From my things this is only the photos of children and brother. The fact is that I didn't know what the local house would be like and what better way to decorate it. I also brought some things that were at my home in the Czech Republic and to which I am very attached.
S: What do you prefer to do in your free time?
Mr. Kostelka: I practically have no free time. Being on vacation, I like to walk. Unfortunately, due to lack of time, I have so far failed to see much in Moscow. But I hope to fix it in the coming years. I love to read. I love books on history and science fiction literature. My attachment is fishing. In Russia, the mass of places where you can fish well. True, again, because of the tight schedule, I still have little choice.
S: Ms. Kostelkova, share how your life here is organized?
Mrs. Kostelkova: I try to actively participate in the activities of the International Women's Club. We have developed a program for women - wives of ambassadors and employees of embassies. I think that as soon as the holidays end, we will start organizing events. The money that we collect in the course of our actions goes to charity. I would like to help young children, orphans. Especially those who are in the hospital. In addition, I have the necessary skills for this - I am a nurse by profession. In my free time I read a lot, especially history books. I often watch historical films. I love gardening. In the winter I skate. There is an ice rink on the territory of the embassy. In the summer I like to ride roller skates, but unfortunately I have not tried it in Moscow yet.
S: Mr. Kostelka, were you in any Russian cities except Moscow?
Mr. Kostelka: We regularly hold economic meetings in the regions. I must admit, these places struck me. When I travel to remote areas, I marvel at the beauty of the Russian land. You have an extraordinary nature. And people to match her - extraordinary.