Decorator Irina Dimova told our magazine what courage is needed in solving architectural problems, what is the main subject of the decor and how good the irony in the interior is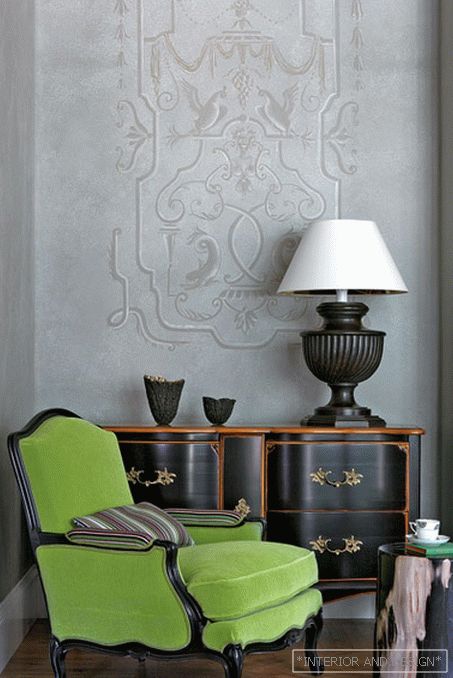 Passing the gallery
A photo: Mihail Stepanov, Uill Webster
Interview prepared: Julia Sakharova
Magazine: Decor N1 (178) 2013
Decorator Irina Dimova told our magazine what courage is needed in solving architectural problems, what is the main subject of the decor and how good the irony in the interior is.
The bathroom interior is always done according to the laws of the residential interior genre: chandeliers, carpets, upholstered furniture, dressing tables, painted furniture, mirrors (they perfectly expand the space). Luxury - if the bathroom with a window! I consider such a beautiful bathroom to be combined with a shower cabin as a bad taste. A washing machine place in the laundry room or in the working bathroom. The main misconception is that the bathroom is a utility room. DO NOT SAVE ON THE SPACE OF BATHROOMS AND BATHTUBS. Let them "eat" a significant part of the living space, more importantly: they improve the quality of life.
Do not neglect the bold architectural solutions! During the construction of the garden pavilion, we (together with the architect Fedor Arzamanov) used the PANORAMIC SLIDING GLAZING OF TWO AFFILIATING FRIENDS TO A FRIEND OF FACADES (a glass corner), which made the exterior part of the interior. Here I used the black color of the walls, which everyone fears like fire. Meanwhile, this is a wonderful background for light furniture and art objects (provided that the room is well-lit).
I believe that the fireplace is the main subject of architectural decoration of all times and peoples! It is appropriate not only in living rooms, but also in bedrooms, bathrooms and even in kitchens (hearth). Usually it is the center of the composition and the place of attraction of all inhabitants of the house, including domestic animals. I love all types of fireplaces - from antique (I bring them from France) to modern ones.
I love this technique, like painting walls. I often use the motifs of my favorite artists - Carpaccio, Bruegel, Henri Rousseau. So, in this living room interior, Maxim Shishigin played a composition in my favorite technique - grisaille. (Gris, translated from French, is "gray"; such a painting technique usually imitates architectural elements.) DANGER ONE: TO DO NOT LIKE THE WALL PAINTINGS IN SOVIET HEALTH ROOMS. To do this, carefully select the artist of your idea!
To reduce the pathos in the interior (that is, excessive pomp and tension) USE IRONY AS A MEANS OF SUBMITTING MATERIAL An example is the interior with a polar bear. An unusual solution for a country house! "