700 m2 apartment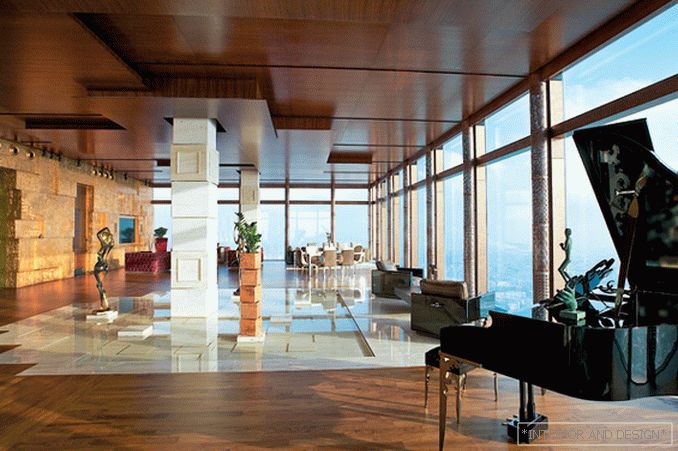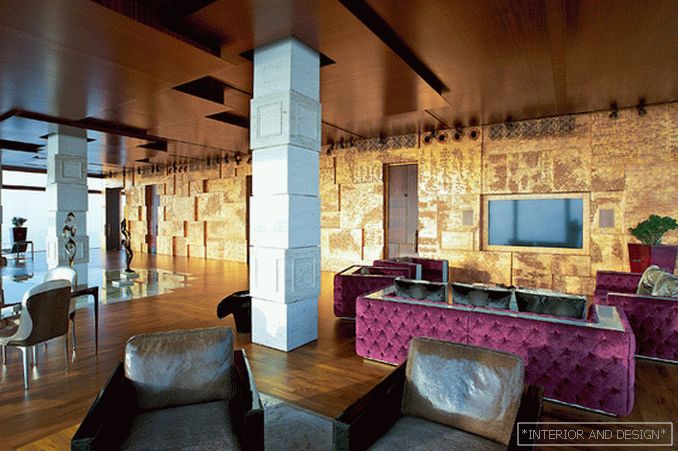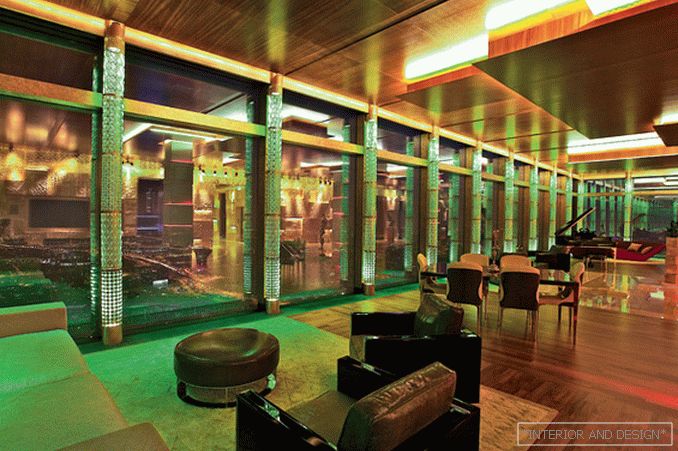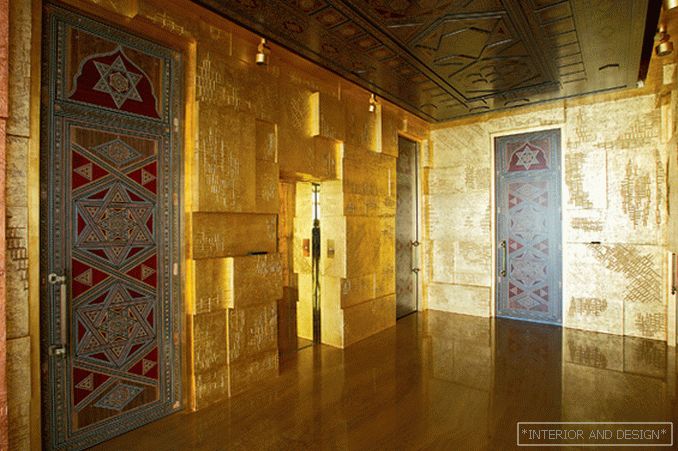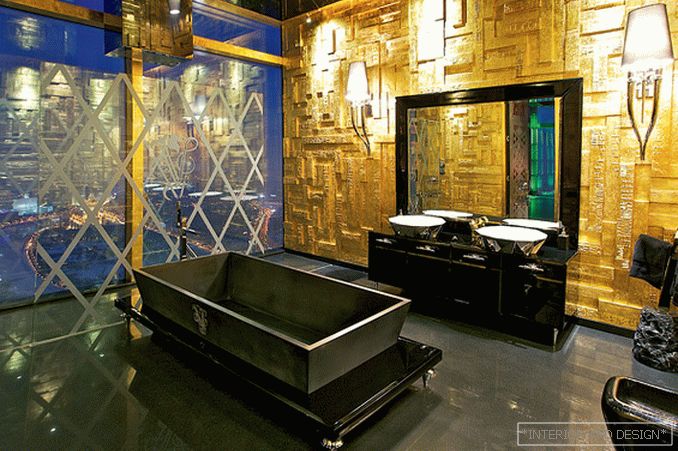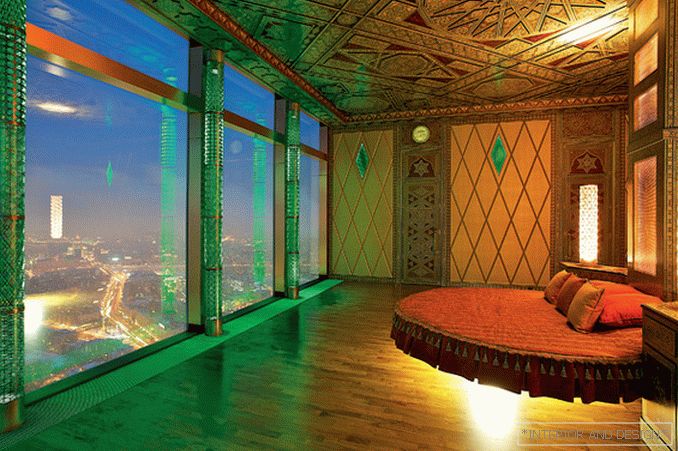 Passing the gallery
Text: Andrey Presnov
A photo: Oleg Parshin
Project author: Sergey Estrin
Architect: Vladimir Pasynkov
Magazine: N6 (172) 2012
With the participation of Sergey Estrin's Architectural Studio, an uncompromising design project was born on the top floor of the Moscow Tower, which was born in the head of the apartment owner
The owner of this apartment has a solid developer experience behind his back and under his feet. The Moscow Tower, on the 76th floor of which there are apartments, was built by the Capital Group, and Edward Berman is its co-owner. He is one of the key developers of the Moscow "City" and therefore decided to settle here. He managed to live in many places and, according to the architect Sergey Estrin, was completely determined with what design he really liked. And he didn't just like it, but became the main ideological inspirer of the project, took it up so tightly that the architect himself, who did his previous apartments at Sokol and Shabolovka, in the conversation indicated the distance between himself and the interior, which was the result. "This is a customer's project to a great extent, an uncompromising project, and it gives him a feeling of complete satisfaction. He likes the view from the windows, he can spend hours watching mosaic patterns laid out on the walls of his bedroom, or enjoy the intricate shadows falling from Moroccan lamps, "says Sergey Estrin.
The view of the penthouse is really breathtaking. And it's not even that within a radius of several thousand kilometers, these are the only apartments separated from the earth by three hundred meters. Crazy ornament, which the Syrian artisans adorn the walls and ceilings. Impressive stuck in the air designer bed, turned into an entourage in such a carpet-plane. And in the evenings, if the sky is clear and clear, a real light drama is played out in the living room: the relief wall, trimmed with copper foil and varnish, is literally ignited by the rays of the setting sun, burst through the panoramic windows. If it is overcast in the sky, then the role of the star itself is taken by perforated lamps, from which the patterned shadows scatter in all directions. The ideas of most interior solutions belong to the customer, and he asked the architect to concentrate on working on the main room of the apartment - the living room. The task was to overcome its external similarity with the public interior and to make a cyclopean-sized space habitable.
As a result, the living room was divided into several zones. There appeared a sofa, an ornamental pool with a fountain and sculptures, a place for a hookah, a bar in the form of a piano, and a fireplace. The columns and the wall make the interior more interesting: they seem to be made up of huge cubes. This hints at the shape of the building where the apartments are located; thus, between the architecture of the skyscraper and the penthouse at its top there was an obvious logical connection.
Sergey Estrin: "The living room was the main problem for us. It is a huge in size and absolutely flat space, there are no differences in relief, and the main architectural task was to save it from the similarity with the hall of an expensive hotel or furniture boutique. We divided the living room into several functional areas, arranged a decorative pool, a bar, a place for a hookah, a fireplace. "