The National Holocaust Memorial opened in Ottawa. The author of the project was quite predictably made by Daniel Libeskind.
Related: World War II Museum in Gdansk
The first such monument in Canada is located in the center of Ottawa, near the Military Museum. A whole team worked on the memorial, in addition to Studio Libeskind, experts from Lord Cultural Resources consulting firm, renowned Canadian photographer Edward Burtynsky, landscape architect Claude Cormier and professor at the University of Toronto, Holocaust researcher Doris Bergen ).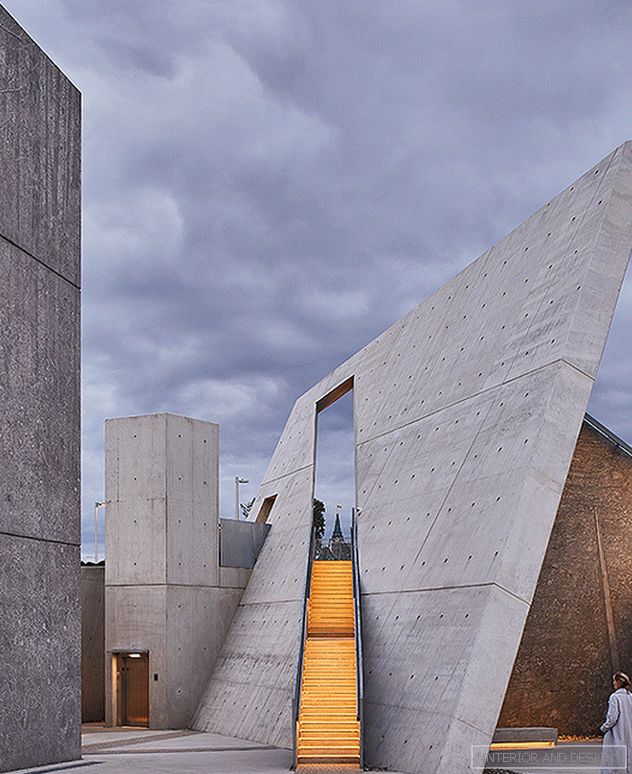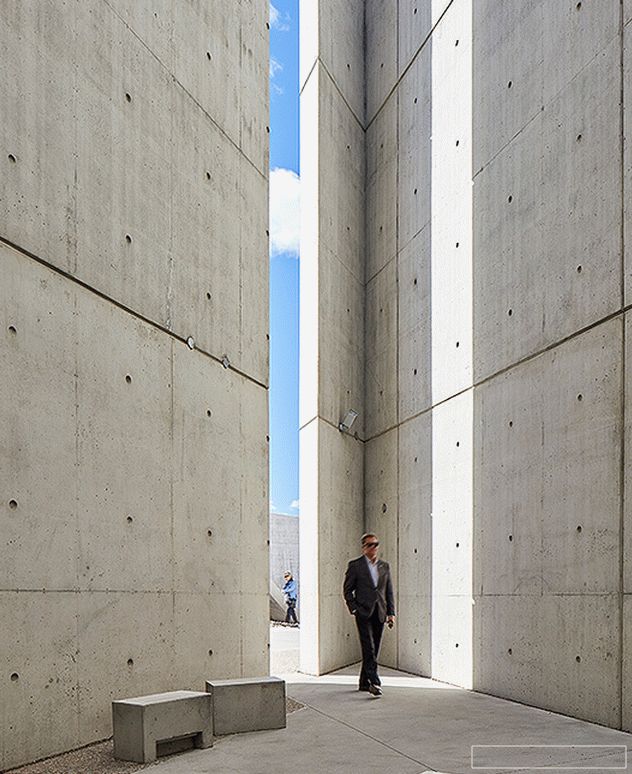 The area of ​​the monument is about 3200 square meters. m, the shape for it was chosen rather obvious - elongated and distorted six-pointed Star of David, formed by firm Libeskind rigid and angular planes. The entrance inside is symbolically descending, and the output, on the contrary, ascending. Bare concrete blocks form not only a common space, but also several separate zones of historical memory and grief, in particular, a narrow "well" with four-meter walls in which the Eternal Flame burns. In some places of this labyrinth, monochrome images from photographs of Edward Burtinsky taken today in the locations of concentration camps and shooting ranges are painted on the concrete surface.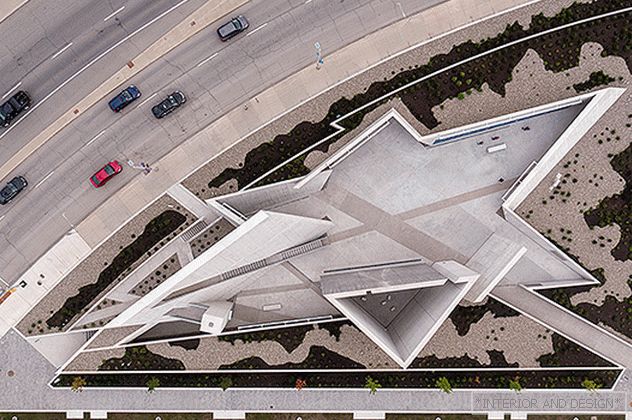 However, the project was initially considered not only as a tribute to the memory of the victims of the Holocaust, but also as a celebration of the surviving refugees who arrived in Canada. Their significance for the country is symbolized by the so-called "Ladder of Hope", literally cutting through one of the sloping walls and leading the visitor to the site overlooking the Parliament building. The same idea emphasizes the surrounding rocky landscape, planted with coniferous trees.
Ottawa

A post shared by Studio Libeskind (@daniellibeskind) on Sep 28, 2017 at 8:59am PDT
@national_holocaust_monument and beautiful skies over Ottawa

A post shared by Studio Libeskind (@daniellibeskind) on Sep 28, 2017 at 1:18pm PDT
A very meaningful day, opening the National Holocaust Monument in Ottawa, Canada. #ontheroadwithsdl #holocaustmonument #nationalholocaustmonument

A post shared by Studio Libeskind (@daniellibeskind) on Sep 27, 2017 at 12:05pm PDT