Architectural studio MAPA Architects designed a wooden chapel in the vineyards in Maldonado, Uruguay, for the Blessed Virgin, patroness of winemakers.
Related: MAPA Architects: a hotel for lovers of Uruguayan beauty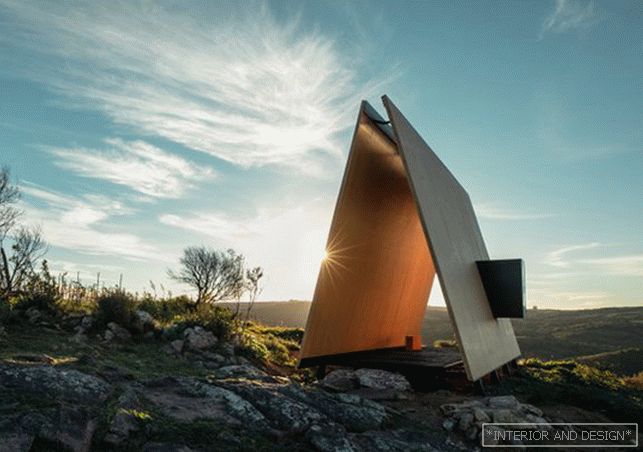 Vineyards Sacromonte, where the red varieties of merlot and cabernet Sauvignon ripen, occupy 101 hectares and are included in the land of Sacromonte in Pueblo Eden. Around - meadows, lakes with springs. It also delivered 13 prefab houses (also designed by MAPA). These are compact hotel boxes with mirrored walls and magnificent views of the endless hills and fields.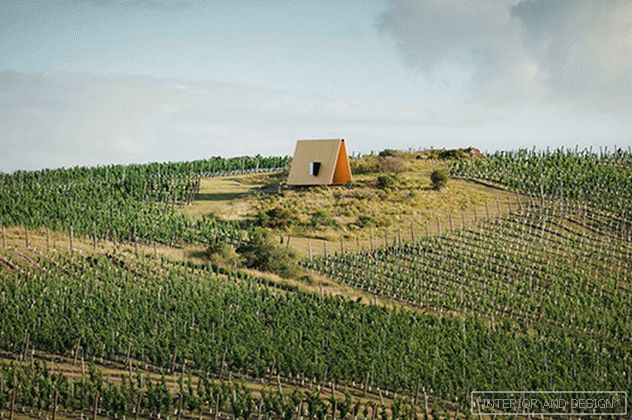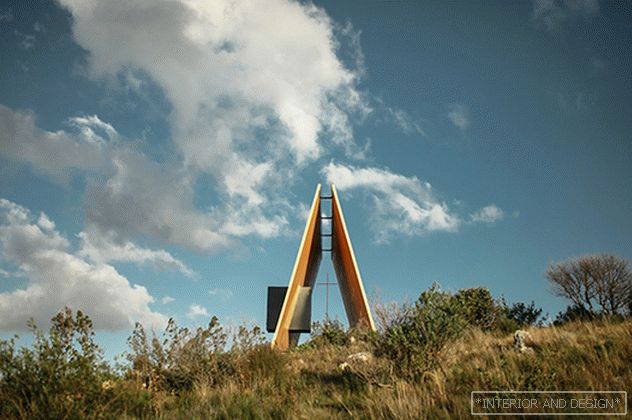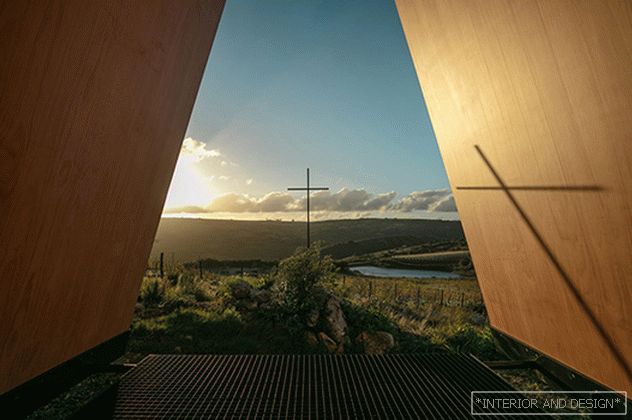 All the elements of the chapel were made at a factory in Portugal and assembled on site within 24 hours. The design is a pair of inclined walls of engineering board of special strength, competing with steel and concrete.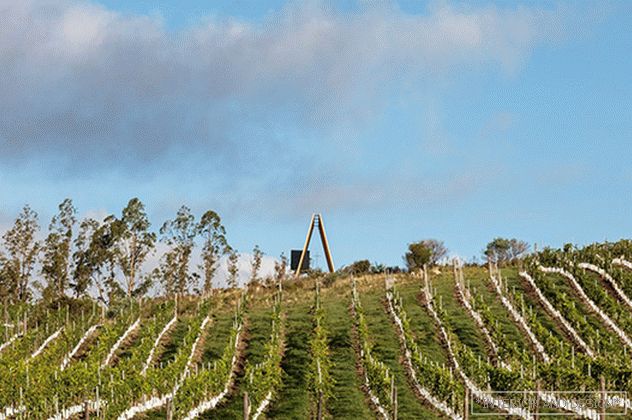 In one of the walls and cut a hole, it is inserted into the black altar of the Blessed Virgin La Carrodilla, patron saint of winemakers. On two sides of the walls there is no, so the interior of the chapel remains open for review: its sacred space, according to architects, becomes part of the natural landscape.