Designer Virginia Gasch (Virginia Gasch), the head of the Madrid bureau of VG Living, designs residential, office and commercial spaces. The guests of Casa Decor Madrid offered the designer to appreciate her extravagant, fantasy dining.
Related: Beatrice Silveira: New Spanish Decor
The Tropic Dinner palette is defined by a combination of pink and rich emerald tones, which is inherent in a beautiful panoramic wall from the masters of De Gournay.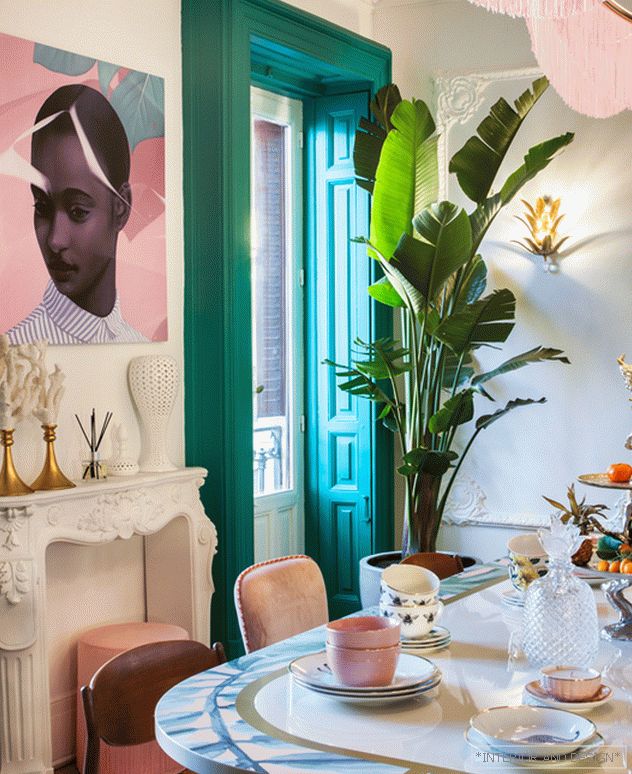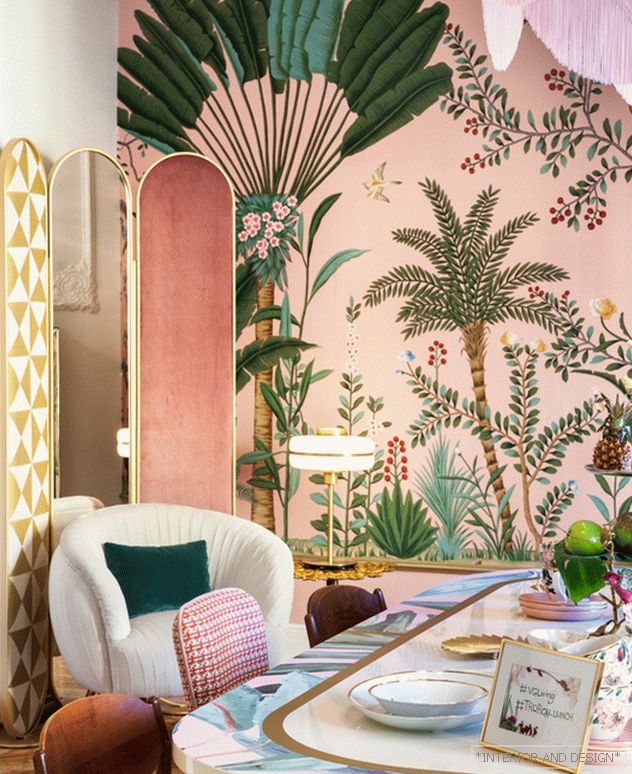 The main tones are added shades of powder and mustard. Colored table top with painting, figurative wallpaper image and live plants make this dining room look like a winter garden.
Related: Wallpapers: Trending Palms, Tropics and Paradise Gardens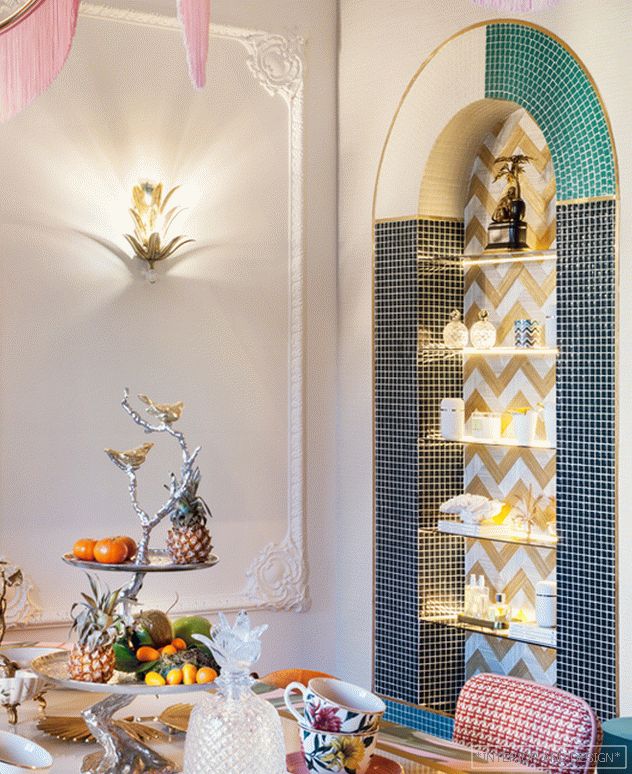 Mirror cover, which reflects the entire dining room, enhances the feeling of fantasy and experiment. In the corner there is a screen resembling Solanio Matteo Chibika. At the table - vintage chairs of two kinds. Fashionable fringed lamps by the design duo Masquespacio emphasize the taste of the 1970s.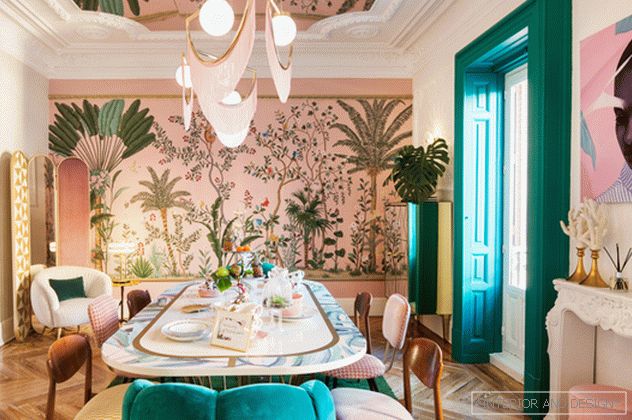 Virginia Gash (b. 1972) made an important 180º turn in life, having gone from marketing and business engineering to devote herself to design, the dream of childhood. After many years of training and experience at the Spanish headquarters of the IED, she concentrated on interior design. In 2013, Virginia created its own studio, and later its own store in Calle Hermosilla, 39 (Madrid).