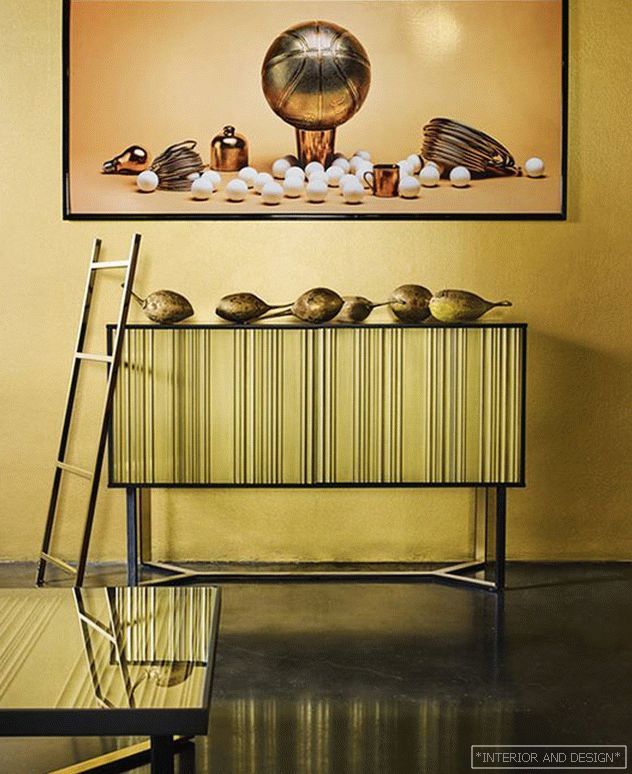 Console, bar, tables, Northern Lights collection, Yachtline, design by Dima Loginov, chaise lounge Reef, Yachtline, decorative plaster Imperium, Oikos.
Designer Marina Bessonova and photographer Dmitry Zhuravlev show the Object + Object exhibition in the ARTBasement space of the Tsvetnoy department store in the capital. On tinted pink and gold surfaces, minimalistic tonal still lifes are hung — part of the instagram walls. The composition involves "museum" design items: graphic armchairs and chairs by Harry Bertoi, Antonio Citterio, Joseph Hoffman, Marcel Breuer. They seem to continue the endless surreal series, multiplying plans and inviting to add a frame.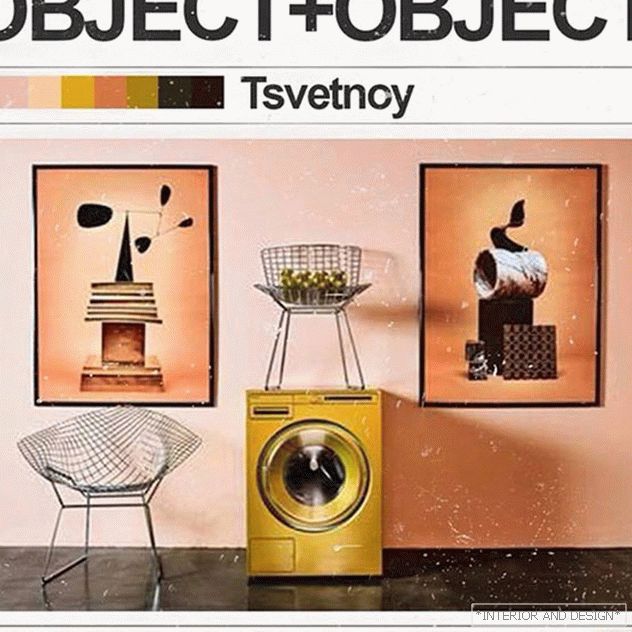 In the foreground are the chairs of the American sculptor and designer Harry Bertoya (1915−1978) Diamond and the Asko golden washing machine, a collection of Pro Home Laundry.
• Exhibition Object + Object, Moscow, department store "Color", from 6 to 20 June.