Japanese studio designer Okie Sato Nendo has developed a universal seat system Okome for Alias. The collection of modular upholstered furniture continues Sato's new concept for the design of office space. The objects are shaped like sea pebbles with rounded contours, as if smoothed by water. "Round shape stimulates creativity, gives impetus to new ideas, it is ideal for creative people who are tired of the rhythm of a regular office," says Oki Sato. At the base of the seats is a wooden frame, filling is polyurethane foam, upholstery is Kvadrat textile. Along with sofas and armchairs in the Okome system there are a large number of additional elements: padded stools, stove benches, partitions, tables and padded stools with openings for wiring the cable for connecting portable devices.
+ Related: Nendo at the exhibition Orgatec 2016: office without corners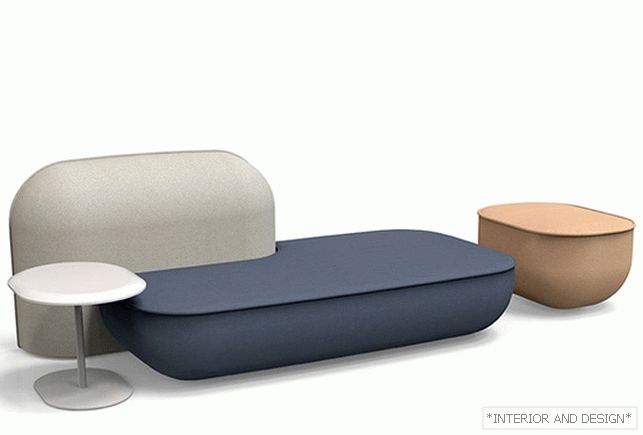 Okome, Nendo design for Alias. 2016. The system of upholstered furniture includes tables on a metal base.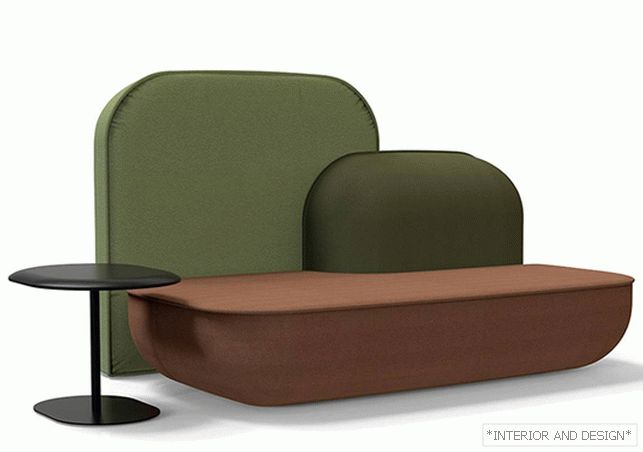 Okome, Nendo design for Alias. 2016. The backs of sofas can have different heights and work as dividing walls.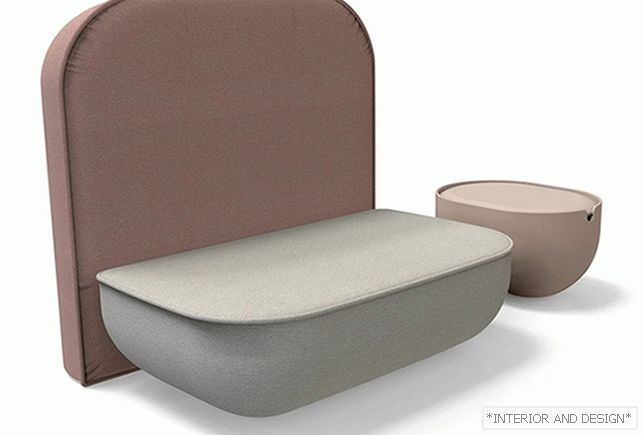 Okome, Nendo design for Alias. 2016. Special container tables are equipped with cable holes.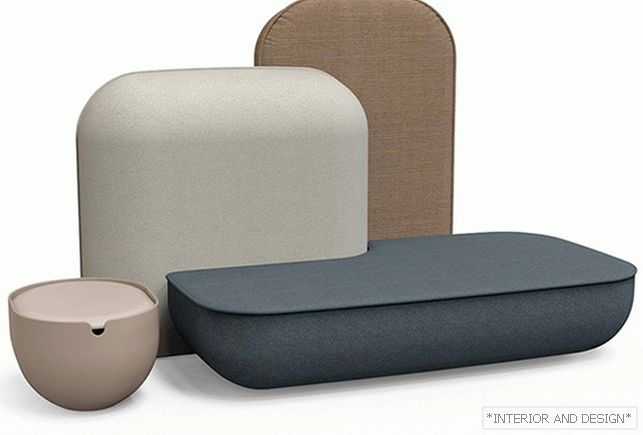 Textile upholstery for Okome is made of Kvadrat fabrics.
In total, the collection includes nine different configurations. Okie Sato sought to create a versatile simple object that meets the needs of both office and home interiors. Starting from individual seats to complete sets, Okome is suitable for a variety of purposes and situations, such as waiting rooms, meeting places and social areas. The furniture system Okome was first presented at the exhibition Orgatec 2016.