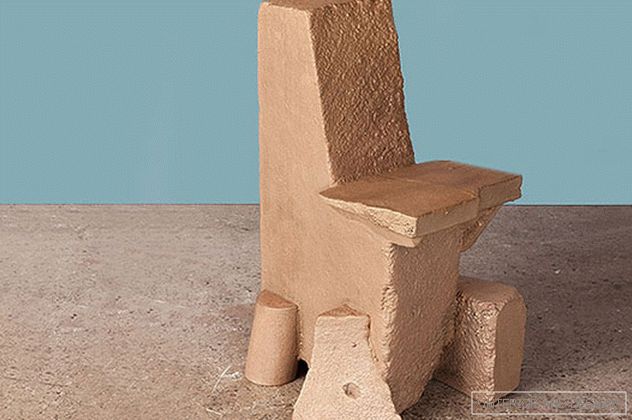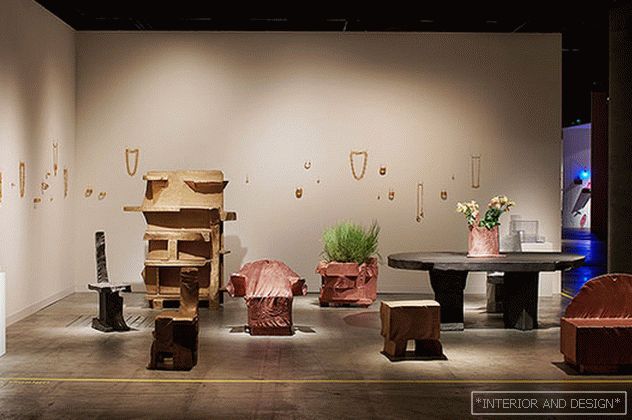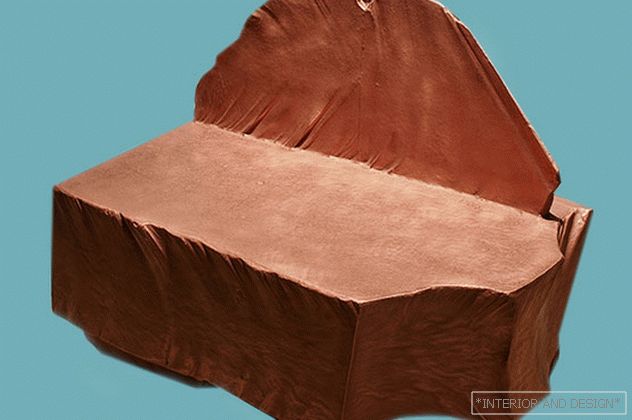 Among the unconditional hits Design Miami / Basel 2017 is a new series of furniture, created by Briton Max Lamb for the New York gallery Salon 94.
By topic: Wild - new wildness
Deliberately rough and textured, as if hewn out of stone, objects in the spirit of the Wild trend, despite the apparent bulkiness, are made of weightless expanded polystyrene - a material with which the designer is experimenting from the student's bench. The surface is coated with a metallized composition containing copper, bronze and steel and sprayed with a thin layer. The series includes tables, chairs, shelving and other items.